Investigation Discovery's 'Still a Mystery: Secrets in the DNA' tries to unravel the mystery surrounding the untimely death of 21-year-old single mother Laura Van Wyhe in Quincy, Illinois, in late October 1996. Even though almost three decades have passed since the heinous crime, the authorities and the victim's family still have multiple questions unanswered. So, how did Laura die, and who killed her? Let's find out.
How Did Laura Van Wyhe Die?
Laura L. Van Wyhe was born to William Van Wyhe and Leanne Thomas in Iowa City in Johnson County, Iowa, on October 23, 1975. She and her sister, Sarah B. Van Wyhe, grew up together in Iowa City with their childhood friend, Anne Champion. Her mother, Leanne, recalled, "When Laura was a child, she was extremely exuberant. She loved animals, dance, theater — almost anything and everything." Anne also recounts her friend as "unique with a goofy sense of humor." Leanne stated that her daughter had an extremely high IQ.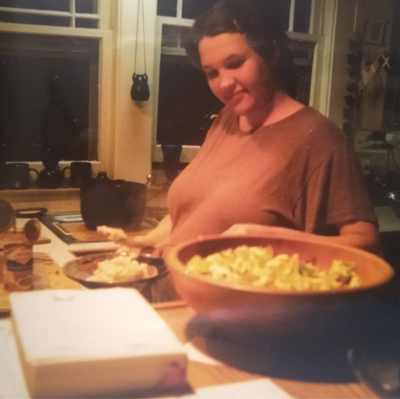 The show noted how Laura "was not made for the usual grind of study" and dropped out of high school since the curriculum was not challenging enough. She got her GED, securing the highest score in Iowa State history. Laura and Anne stayed close through their teen years and early 20s. She started dating Donald Knight III during their late teens and had a whirlwind romance. Anne recounted how the young couple ran off to California and then Hawaii. Though they had a somewhat tumultuous relationship, the teen lovers kept getting back together.
The couple gave birth to a son, Samson, in late 1995. Even though they did not have a stable relationship then, she wanted to keep the baby. Leanne recalled, "She was so over the moon when Samson was born. She was the most devoted mother ." Soon after Samson's birth, Laura and Donald's relationship seemingly broke down for the last time, with the young mother moving in with Leanne in Iowa City. On October 23, 1996, Laura, a child-care provider, celebrated her 21st birthday, and her Donald's family threw a party at their home two days later.
Hence, it was shocking when a truck driver found the 21-year-old single mother alive but incoherent on Highway 136 in Kahoka, Missouri, around 1:45 am on October 26, 1996. The emergency responders transported her to a Quincy, Illinois, hospital, where she succumbed to her injuries three hours later. The coroner's jury determined she died of brain trauma, massive blood loss, and blunt-force trauma to the head and legs. The medical examiner further emphasized the death was not accidental while an autopsy report showed no signs of drugs or alcohol.
Who Killed Laura Van Wyhe?
Even though they had broken up, Laura and Donald remained in constant touch and shared a somewhat amicable relationship. She traveled with her 14-month-old son, her ex-boyfriend, Donald, and his brother, Benjamin Knight, to Donald's mother's place in Bonaparte, Iowa, on October 25, 1996, for the party honoring her 21st birthday celebrations. The show noted that the group arrived at the Bonaparte residence around 7:30 pm. Police files indicated that Laura and her infant son had insufficient room to stay in Donald's family home.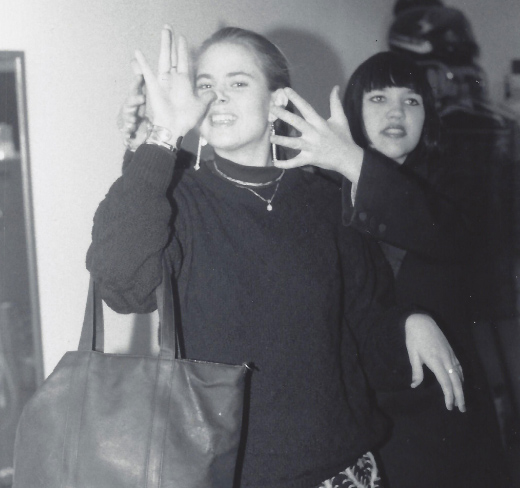 Shortly after 11:00 pm, Laura and Samson left with Donald's sister, Sarah Bergman, her husband, Tony Bergman, and their two small children. They drove to Kahoka, Missouri, about 25 miles south of Bonaparte, to spend the night at the Bergman residence. According to reports, Donald's mother, Rebecca Reynolds-Knight, was running for a seat in the Iowa House of Representatives in the upcoming 1997 election. The group reportedly planned to return to Iowa the following morning to attend a parade regarding Rebecca's political campaign.
The Bergmans told the authorities that Laura went to bed on their living room floor with her son and their young daughter. However, when they woke up in the morning, she was gone. Meanwhile, the investigators determined Laura did not die where she was eventually found. Trooper Bruce Clemonds of the Missouri State Patrol remarked, "There was very little blood at the scene, although she suffered massive blood loss." The officers also found no vehicle debris that indicated she was stuck there.
Laura carried several items, including a paper plate full of baby food, a feeding bottle, and a blanket. The police report indicated cockleburs stuck to her clothes and a cocklebur branch lying near her. The investigators stated the presence of a cocklebur bush in the cornfield across the highway where she was found, indicating she might have walked or been carried by that spot. A tote bag containing personal items belonging to her and her son was also discovered in a nearby tree.
My brilliant friend, the great Annie Champion, seeks justice for her friend, Laura Van Whye, who was murdered 25 years ago. Please follow the case at https://t.co/IR81AbAFYn. https://t.co/JXMrIrayZv

— Mary L Trump (@MaryLTrump) August 19, 2021
The investigators hypothesized she might have left in a hurry, as indicated by the multiple items with her. The Bergmans lived about a one-tenth mile east and two-tenths north of the cornfield. One footprint matching Laura's shoe was discovered in the cornfield, though she was barefooted when the truck driver came across her. Another puzzling piece of evidence was Laura wearing Tony Bergman's black jacket, which had a pocket knife in one of the pockets. Reports stated she left her purse and diaper bag in Bonaparte.
Trooper Clemonds said, "She was left with life-threatening injuries. At the very least, it's a manslaughter case." The authorities were frustrated since none of the people involved in the case volunteered to submit to a lie detector test. The Bergmans, Donald's family, and his sister, Rachel Smith — all had refused to take a lie detector test. Laura's family and Anne still hold onto the hope that advanced forensic testing of DNA on Laura's clothing might solve the almost three-decade-old case. They are also offering a $25,000 reward for tips.
Read More: Robert McCaffery Murder: Where is Ryan Thompson Now?