As a documentary episode living up to its title in every way imaginable, Netflix's 'Catching Killers: Trained to Kill: The DC Sniper' can only be described as equal parts baffling and haunting. That's because it delves deep into the tale of John Allen Muhammad along with Lee Boyd Malvo, who together killed 17 people while wounding ten others over a period of mere months in 2002. Yet for now, if you simply wish to learn more about the latter — with a specific focus on his background, experiences, offenses, as well as current standing — we've got the essential details for you.
Who is Lee Boyd Malvo?
Although born in Jamaica on February 18, 1985, to unmarried couple Leslie Malvo and Una James, Lee primarily grew up in local areas before illegally arriving in the United States at 16 in 2001. He'd actually landed safely in Miami, but both he and his kind mother Una were reportedly arrested by the Border Patrol in December while trying to make their way into Bellingham, Washington. Yet the former was released around a month later in January 2002 on a $1,5000 bond, which is when his connection with John Muhammad really expanded without any other supervision.
The truth is Lee had first come across John with Una in West Indies in 1999, only for the latter to briefly leave them together while she endeavored to find a way for them to settle in the US. However, this in itself was allegedly enough for the then-38-year-old to convince the young teen to not just convert to Islam but also gradually isolate himself from his long-separated parents. It thus comes as no surprise that while the duo lived together in a homeless shelter in 2002, the older male managed to falsely portray himself as a father trying to get his ward enrolled in high school.
As if that's not enough, Lee has since claimed John often raped him while they traveled across the nation, only to begin their crime spree in October 2002 — though their first kill was in February. In the former's own words, he was the one to pull the initial trigger on 21-year-old Kenya Cook in Tacoma at the behest of his companion, just to later vomit in horror yet continue their journey. In fact, in the ensuing eight months, they committed 200 offenses ranging from robberies to assaults to more in California, Arizona, Texas, Alabama, Louisiana, Maryland, Washington, and Virginia.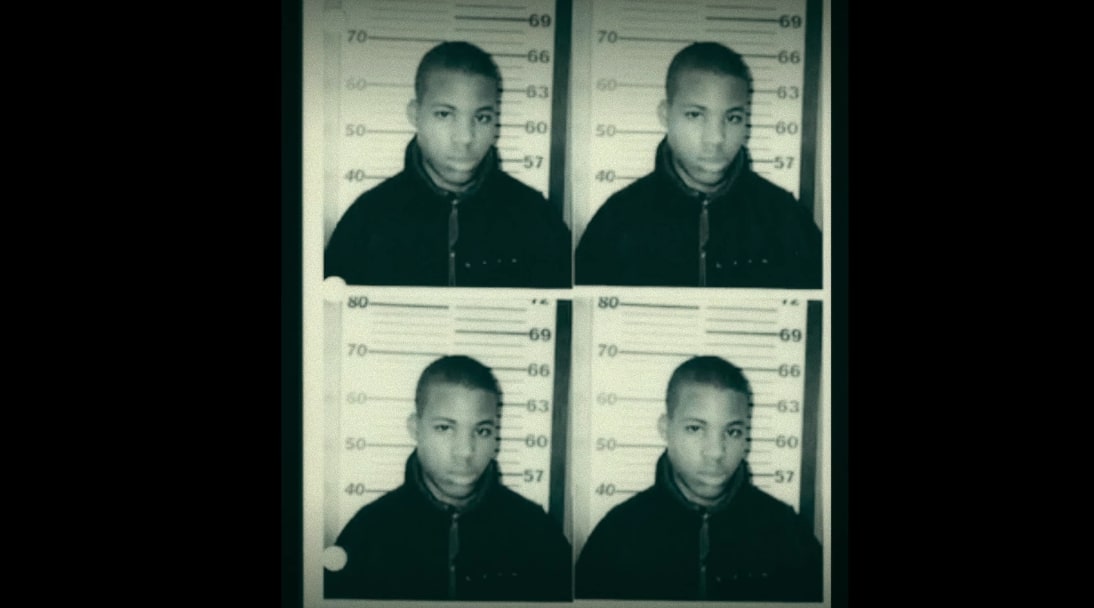 Regardless, the worst was the shooting spree that began in the evening hours of October 2, 2002, and ended solely with the arrest of both Lee as well as John at 3:15 a.m. on October 24, 2002. After all, the duo had successfully ambushed 13 unsuspecting strangers on the streets of Washington-Virginia between these 21 full days, resulting in 10 brutal deaths and three nearly-fatal injuries. But alas, the then-17-year-old was reportedly ready to continue if it meant their ransom demand of $10 million would be met because he'd naively believed John's claims of later using this money to establish a Utopian society in Canada for homeless black kids.
Where is Lee Boyd Malvo Now?
If we're being honest, because Lee was merely 17 at the time of the commission of these atrocious felonies, all the federal murder charges against him were quickly lessened to state ones. Therefore, in the end, either by trial or by Alford plea deals, the youngster was convicted of ten counts of capital murder, along with one count of unlawful firearm use between 2003 and 2006. As a result, he was ultimately handed down ten consecutive life terms without the possibility of parole, some of which were later commuted to with parole owing to new constitutional rules regarding juvenile involvement.
Therefore, today, at the age of 38, upon being denied parole on August 30, 2022, Lee Boyd Malvo remains incarcerated at the supermax-security Red Onion State Prison in Wise County, Virginia. "I was a monster," he has since admitted. "If you look up the definition, that's what a monster is. I was a ghoul. I was a thief. I stole people's lives. I did someone else's bidding just because they said so… There is no rhyme or reason or sense."
We should also mention that despite the fact Lee has been behind bars since 2002, he eventually found love in a pen pal and even tied the knot with her in an intimate prison ceremony around 2020. This new bride of his, who seemingly prefers to keep her identity well away from the limelight, is "a very impressive young lady. Educated. Her eyes are wide open," according to the former's attorney. "…She sees the good and sees Lee as I've always seen him, and I think the world would have seen him had Muhammad not taken over his life."
Read More: The Railroad Killer: Who Were Angel Maturino Reséndiz's Victims? How Did He Die?