What 911 responders believed to be a massive car crash in Bismarck County, North Dakota, turned out to be a vicious homicide that claimed Lee Clay's life in July 2012. Investigation Discovery's 'Signs of a Psychopath: I Was in a Zone' delves into this shocking case and how the killer tried misleading the police. But thanks to some tactful questioning, they finally unearthed the truth and brought the person responsible for Lee's death to justice. Now, if you are eager to know more about the details surrounding the case and the perpetrator's current status, we have you covered.
How Did Lee Clay Die?

Born in 1972 in East Point, Georgia, to Ken Clay and Jean Gray, Lee Clay is remembered as a loving son, a helpful friend, and a doting father. Loved ones reminisce how much he enjoyed outdoor sports and motorsports, as well as spending time with friends and family. Lee shared a daughter named Karissa with his partner, Rachel Pickens, and focused solely on providing them with all the amenities for a comfortable life. Sadly, his and their dreams were cut short in July 2012, two months after he left home to work in North Dakota.
At around 3 PM on July 6, 2012, the police received news of a deadly crash on the I-94 highway in Bismarck County, North Dakota. When they arrived on the scene, they discovered a van that had crashed into the overhead bridge and gone into a ditch. While the driver, John Bridges, had survived with minor injuries, the back seat passenger was found dead on the spot. He was soon identified as 40-year-old Lee Clay, and the autopsy shockingly revealed that he had multiple stab wounds on his neck and chest, one of which had severed his spine and killed him.
Who Killed Lee Clay?
Initially, the investigators believed that Lee had died from the crash, yet the injuries on his body did not match the severity of the crash. When they questioned the van's driver, John Bridges, he claimed that he lost control of the steering wheel and could not hit the brakes on time, resulting in the vehicle crashing and going into the ditch. Furthermore, he described how he saw Lee getting tossed in the van and dying in the backseat but was surprisingly calm about it.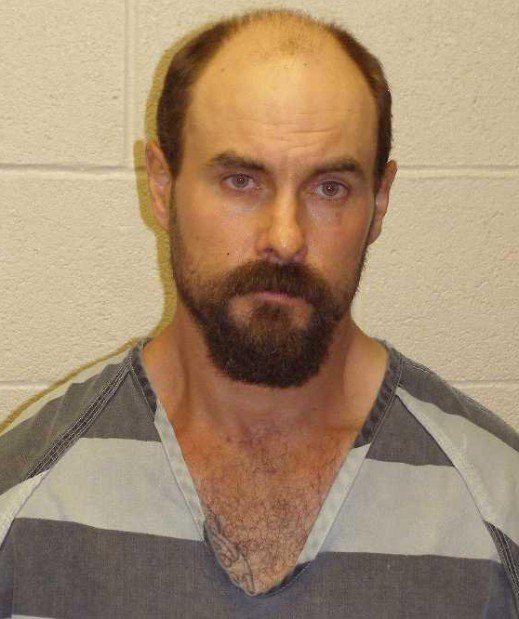 However, the police found John's description of events a bit suspicious, given his nonchalance and the injuries on the victim's body. In addition to the stab wounds, the medical examiners found marks on Lee's wrists, indicating that he was bound. Suspecting it to be a case of kidnapping and murder, the detectives thoroughly searched the crime scene and found a hatchet, duct tape, zip ties, and a bloody knife near the van. Not just that, on the day following the murder, they revisited the scene and found some shocking evidence.
The footage retrieved from the van's Dashcam showed John trying to hide something, which soon turned out to be the knife's sheath. Armed with all the evidence, the investigators challenged his claims about the accident, and he finally confessed the truth to them. John revealed that he met the victim sometime back at his farming job, and they eventually became acquaintances. But just a few days before the crash, he claimed he had some disturbing hallucinations at night, wherein he saw Lee and another colleague, Scott, filming him on their cellphones.
Fueled by extreme paranoia, John decided to kill both his co-workers and went to purchase the knife, duct tape, and zip ties found at the crime scene. Surveillance videos from local stores confirmed his claims. John stated that on July 6, 2012, he picked up Lee and Scott to talk. After driving around in the van for a while, he asked the latter for some privacy. John told the police that sometime after Scott left the van, he bound Lee and confronted him at knifepoint about the cellphone videos. He even threatened the victim to help him kidnap their colleague and kill him.
John alleged that at that point, Lee, who was in the backseat, grabbed the hatchet and tried attacking him. In what he claimed was self-defense, he took the knife and stabbed the 40-year-old several times. John next crashed the van, and in one final blow, he fatally struck Lee with the hatchet on his neck and cracked his spine. Once he confessed the murder to the police, he demanded imprisonment and allegedly stated that "he wanted to get it over with." Based on all the evidence against John and his direct confession, he was arrested and charged with kidnapping and murder.
Where is John Bridges Today?
In August 2012, 42-year-old John Bridges pled guilty to the kidnapping and murder of Lee Clay. Based on his violent criminal record, his claims of hallucinations, and his indifference while describing his crimes, the court ordered a psychiatric evaluation before sentencing. As per reports, a psychiatrist evaluated John to be highly dangerous and psychopathic. In November 2012, he was handed a life sentence plus twenty years without parole.
In September 2013, John also attacked a correctional officer with a knife and was charged with attempted murder and possession of contraband by an inmate. He eventually received another 40 years behind bars for the attempted murder charge. For the next several years, John applied for post-conviction relief numerous times, citing he had a mental illness and questioning his psychological evaluations. Nevertheless, the court shot down all his appeals, the last one in July 2022. Now 53, John is incarcerated at ADX Florence in Fremont County, Colorado.