When Leslie Wagner-Wilson, a former Jim Jones' Peoples Temple member, realized that the entire Cult was heading towards annihilation, she was determined to get her son, Jakari, out of the mess. However, such a task would not be easy as armed militia patrolled the walls of Jonestown at all times, and deserters were publicly shamed or shot to death. 'Mother Undercover: Mom vs. Cult' chronicles Leslie's struggle and portrays how she escaped the cult compound with her child just hours before the mass suicide. Well, let's delve into the details and find out where she is at present, shall we?
Who is Leslie Wagner-Wilson?
Leslie Wagner-Wilson joined Jim Jones' Peoples Temple in the 1970s when the organization was still functioning out of California. Initially, the Cult appeared welcoming, and she loved how Jim Jones did not discriminate between social standing or skin color. Shortly after joining Peoples Temple, Leslie met and got acquainted with Joe Wilson, who would become her husband. Jim himself blessed their marriage, and soon she became a proud mother to her boy, Jakari.
Incidentally, Joe was close to Jim Jones and was occasionally in charge of his security. As a result, the Cult leader took a personal interest in his family and believed Jakari would grow up to be a Peoples Temple warrior. In fact, Leslie mentioned how he would often call the boy to the front during gatherings and praise him in front of the entire congregation. Still, the mood in The Cult was pretty joyous back then, and people had no idea about the tragedy to follow. Once Jim Jones decided to move his followers to Jonestown in 1977, Joe followed him without a word.
Leslie, who was still in two minds about the effect of the Cult on her child, debated the idea for a bit but finally decided to follow her husband. However, once in Jonestown, the atmosphere changed completely, and Jim tried his best to separate the children from their parents. Moreover, he often talked of an approaching armageddon and claimed they might have to die for a greater cause. Naturally, Leslie soon realized that the Cult was heading toward doomsday and became desperate to get her child out of that place.
Nevertheless, doing so wasn't easy, especially since Joe had become the head of the security team. On top of it, although Leslie wrote about her intentions to another woman in the Cult, she revealed the letter to Jim Jones, who publicly shamed her and forced her to work in a medical facility while being cut off from the rest of her family. While at the facility, Leslie met a group looking to flee the compound for a better life elsewhere. Thus, once they learned that US Republican Leo Ryan would be visiting Jonestown on November 17, 1978, they planned their escape around that date.
Leslie and the group slipped out when Jim Jones and his security were busy with the visitors. She recalled how they spent a few grueling hours trudging through fields until they reached the road and encountered a group of policemen. Thankfully, the police officers allowed them to continue on their way, and the group returned to the United States with the help of the US Embassy. On top of it, readers will be stunned to know that hours after Leslie and her son escaped the compound, 909 Peoples Temple members died in a mass murder-suicide in Jonestown.
Where is Leslie Wagner-Wilson Now?
Following her escape from Jonestown, Leslie Wagner-Wilson and her son, Jakari, settled in Columbus, Georgia. The mother of one even documented her Peoples Temple memories in the book 'Slavery of Faith' published in January 2009. In addition, she took up the mantle of educating others about cult manipulation and used her experience to become an inspirational public speaker of international repute. Furthermore, Leslie has been featured on numerous documentaries and TV shows as a survivor and an expert on Peoples Temple.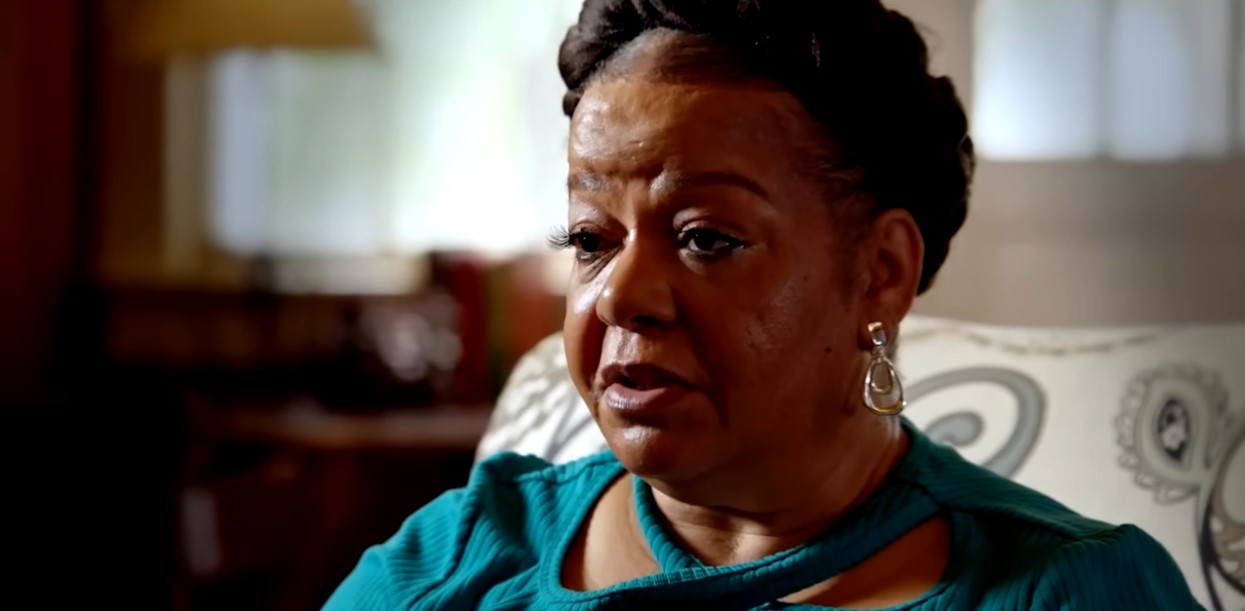 From the looks of it, Leslie has since shifted to Phoenix, Arizona, where she has built a quiet life surrounded by her loved ones. On the other hand, the show revealed that her son, Jakari, has a criminal history and is currently incarcerated in a California prison where he is serving a 105-year sentence after being convicted on two counts of attempted murder. Nevertheless, Leslie revealed that she still maintains an incredible bond with her son and is also a proud grandmother; we wish her the best for the future.
Read More: Tiffany Hotte: Where is Kobe Lee's Mom Now?