Who knew that a family outing could prove to be deadly for Liana and Erik Duke? When they were found at the bottom of a cliff, breathless and dead, the family members and friends of the mother-son duo were devastated. In 'Dateline NBC: Mystery at Lost Dog Road,' details surrounding the death of Liana and Erik Duke are explored, including the events that led to them falling off the cliff, how it affected the former's husband, Bob Duke, and the investigation that followed. It also focuses on the best friend of Bob, who had some bold claims about the case. So, questions like how did Liana and Erik die and who was behind their murders are likely to cross your mind. Well, let's delve into the details and get those questions answered, shall we?
How Did Liana And Erik Duke Die?
Liana Mae Davidson Duke was born on January 4, 1974, in the city of Rock Springs in Sweetwater County, Wyoming, to Ralph Wayne Davidson and Rosalee Wuest Davidson. She grew up with a shy personality but had started dating a senior named Bob Duke in her high school. A while after dating, she got pregnant with his child at the tender age of 17 years. Terrified of the prospect, she and Bob tied the knot in May 1991. Soon after that, on August 8, 1991, they welcomed their only child into the world and named him Erik Robert Duke.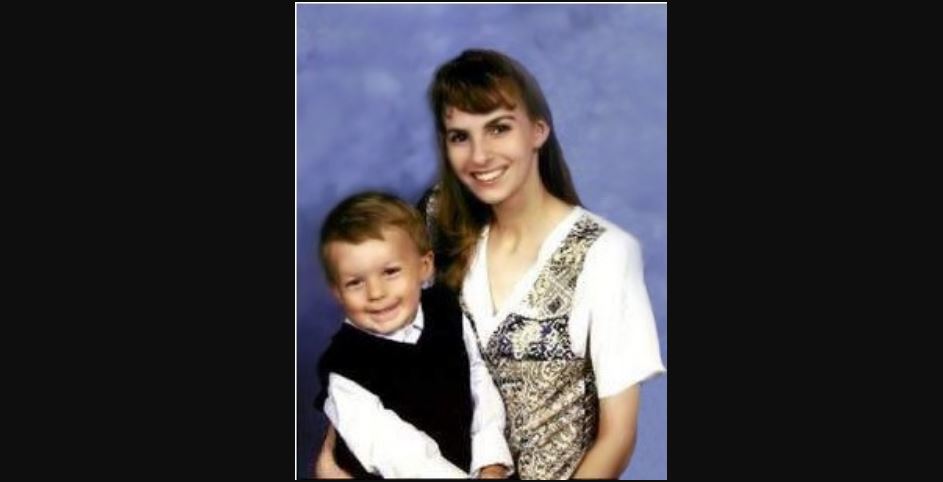 Liana didn't take long to embrace motherhood as she took care of Erik and their home. She became so engrossed in her new role that she filled the apartment with homemade wreaths, crafts, and knickknacks while she dreamt of opening a craft shop one day. Her husband's best friend, Roger Brauburger, was a drug dealer, and since she supposedly followed a set of principles against drugs, she disapproved of her husband's friendship with him. She argued that Roger was too rough and had too many drug-dealing friends, which might have been a bad influence on Bob.
Just a couple of days after their son's fifth birthday, on August 10, 1996, the Dukes found themselves hanging out near a cliff in Sweetwater County, Wyoming. According to Bob, Erik allegedly threw rocks and chased lizards while Liana watched over him. Meanwhile, Bob was heading to the jeep for a soda, turning his back on his wife and son. The next thing he knew, he claimed, he heard a scream and they fell off the cliff. He quickly raced to the cliff and saw the lifeless bodies of his family far below, he described. Soon, he called 911, and the police inspected the scene and gathered any piece of evidence they could.
Who Killed Liana And Erik Duke?
After collecting the evidence, the detectives began interrogating family and friends about their relationship with Liana and Erik to shortlist the names of the suspects. Despite the hard times that Bob was going through at the time, they did not hesitate to include him as one of the prime suspects in the case. After all, he was the only one present when the victims fell to their deaths. However, with no solid proof or any incriminating evidence against anyone, the police had to shelve the case.
A couple of years after the death of Liana and Erik, there was significant progress on the case as Bob's best friend Roger reached out to the police regarding Bob and his brother Mike's plan to have their parents killed. In the process, he even confessed that he was almost certain that Liana and Erik's death was no accident and Bob was directly involved in it. In the summer of 1996, Roger said, Bob asked him if he would kill his wife and son for $15,000. At first, he laughed it off as a sick joke, but when he got into the details of his plan, where he wanted Roger to remain hidden in a shed in Bob's backyard from where he would shoot them during a family barbecue, he knew he was seriously thinking about it.
Three weeks after they had this conversation, Liana and Erik were found dead, Roger claimed. Since he had a well-documented history of using drugs and selling marijuana, his testament would not be deemed credible in front of the jury. Although he could not help the police convict him for murdering his wife and child, he cooperated with them to get Bob and Mike Duke arrested for plotting to kill their parents in January 1999.
Just over a year later, in April 2000, a determined detective reopened the murder case of Liana and Erik Duke. The photographs of Liana's body showed signs of strangling, after which the authorities got permission to exhume the bodies for further inspection. Over the next couple of months, the detectives questioned all the officials present at the crime scene on the fateful day and got in touch with Bob's old friends, girlfriends, and other acquaintances. As a result, they found several discrepancies in Bob's story.
To further strengthen their case, they even enlisted the help of a fall expert who dropped lifelike dummies from the same cliff to see if they could prove that Liana and Erik were pushed. However, neither this nor the autopsy results were in favor of the police. Despite the unfavorable circumstances, the leading detective decided to take a chance and charged Bob Duke with two counts of first-degree murder, taking him to court.
During the trial of Bob Duke for the Liana and Erik murders, the prosecutor only had a known addict as his main witness and no forensic or physical evidence. This was the case until Crystal Robinson came in front and revealed that Bob came on to her when she was just 13-years-old, despite being married for three years. She said that he would drive her up to Lost Dog Road many times, the same cliff which he claimed to have visited for the first time on August 10, 1996.
Crystal also opened up about all the times when Bob would bad-mouth his marriage, saying that he felt trapped. When she advised him to get a divorce, he said that he wanted to get out of his marriage without having to pay child support. When Crystal testified against Bob in front of the jury, he got convicted of two counts of first-degree murder, two counts of soliciting the murders of his wife and son, and two counts of soliciting his parents' murders in August 2002 and sentenced to life terms on all six counts in September 2002.
Read More: Bob Duke: Where Is The Killer Husband Now?