Upon its premiere in 2021, season 1 of 'Love Island South Africa' took viewers on a thrilling romantic escapade. Set against the backdrop of sun-soaked beaches and stunning vistas and hosted by Leandie Du Randt, the show became a tantalizing spectacle of love and drama. Its ability to blend romance with real-life challenges made it a standout in the reality TV landscape. From the passionate kisses to the heartwarming confessions, every episode was filled with memorable moments that left viewers wanting for more.
As the contestants explored their connections and faced unexpected challenges, audiences were treated to a rollercoaster ride of emotions. The enchanting couple of Fitness Influencer, Thimna Shooto and athlete, Libho Geza, captured the hearts of viewers with their genuine connection and unwavering bond. Thimna, with her infectious smile and magnetic personality, instantly charmed audiences, while Libho, with his charismatic charm and down-to-earth demeanor, became a fan favorite. Thus, them emerging as the winner of season 1 wasn't that surprising to the fans, who are interested in knowing if the two are still together.
Thimna and Libho Were Inseparable in Love Island
Their love story, which had blossomed on the Love Island South Africa stage, had once been the envy of many. From the early days of their budding romance, where they were coupled up on Day 9's second re-coupling, to their steadfast commitment till the season's end, Thimna and Libho defied the odds.
Popularly called 'Limna', Thimna and Libho's love story almost took a different turn when Libho had a chance encounter with contestant Erin Japhta upon entering the show. Reflecting on that pivotal moment, they admitted, "We think it's a scary thought that we may have given up on the opportunity to be Limna." Thimna, too, faced her fair share of challenges before the love triangle, having been initially paired with Durang Atembe. Amidst the romantic complexities, viewers were captivated not only by Limna but also by Libho's bond with Chris Mouton, a relationship that fans adored.
While other contestants explored new connections, they chose to remain loyal to one another, a decision that ultimately led them to victory. Their enduring bond was evident when Libho introduced Thimna as his girlfriend to his mother, who blessed their relationship through a heartfelt video call. Their candid discussions about these dynamics with IOL provided a fascinating glimpse into the intricate web of connections that unfolded on the Love Island stage.
Thimna and Libho Are No Longer Together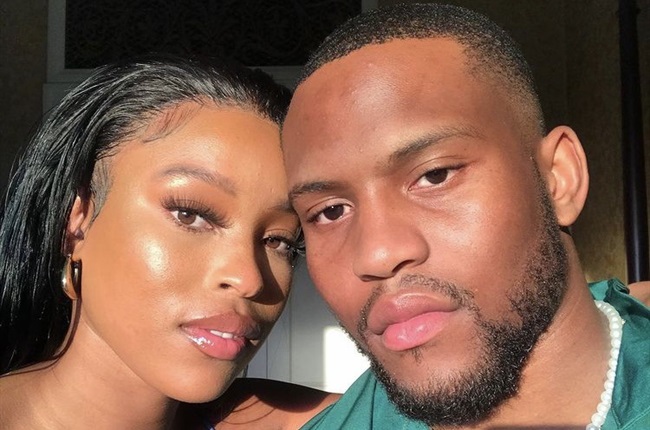 Alas, even the strongest love stories sometimes face unexpected detours. In a heartfelt announcement that sent shockwaves through their fanbase, Thimna and Libho, took to Instagram in February, 2022 to share the bittersweet news of their separation after a year-long relationship. As the posts circulated across social media, fans were left in a whirlwind of emotions, witnessing the dignified way in which Thimna and Libho chose to bid farewell. Their transparency and gratitude illuminated the strength of their bond, even in the face of parting ways.
Thimna, in her Instagram post, expressed deep appreciation for the unwavering support they received, thanking their fans for the love that had surrounded their relationship. Her words resonated with sincerity as she reflected on the past years, labeling their journey as nothing short of amazing. With a sense of unwavering acceptance, she stated, "Our relationship was beautiful, and I wouldn't change a thing about it." It was a testament to the love they had shared and the respect they held for each other. Libho, in his own heartfelt post, echoed Thimna's sentiments, emphasizing the completeness with which they had embraced their relationship. He found solace in the fact that they had given it their all, leaving no stone unturned.
But to fan's suprise, Libho casually dropped a bombshell during his sit-down YouTube interview with Thobi Rose on 'Defining'in November,2022 when Thobi, armed with curiosity, questioned Libho about the last time he saw his former partner Thimna, expecting a distant memory, Libho's nonchalant reply left jaws dropping: "This morning".
However, Thimna, not the one to let a casual comment slide, took to her Twitter timeline to clarify the situation, revealing that the "morning encounter" in question had been a one-time courtesy ride offered by Libho to her interview. Twitter exploded with speculation, leaving fans buzzing with excitement over this unexpected rendezvous. Thus, The Love Island fans managed to turn a mundane morning car ride into the latest talk of the town.
As the world wonders about their love lives, Thimna and Libho continue to focus on their individual journeys, professionally and personally too. Both have managed to maintain a veil of secrecy around their love lives, leaving fans in the dark about any new romantic pursuits. Absolutely, their fans continue to hold on to hope and send positive wishes to Thimna and Libho for all their future endeavors, whether they are together or apart.
Read More: Are Tayla and Grant From Love Island Still Together?