Investigation Discovery's 'Swamp Murders: Shoeprints in the Mud' narrates the brutal rape and murder of 15-year-old Linda Strait in Spokane, Washington State, in September 1982. The deceased's family had to wait for more than two decades before the investigators caught the perpetrator with the help of advanced forensic technology. If you're interested in finding more, including the killer's identity and current whereabouts, we've got you covered. Let's dive in then, shall we?
How Did Linda Strait Die?
Linda Strait was born on November 5, 1966, to Donna Ragland in Spokane in eastern Washington state. A student at the Linwood School, she was a lively young girl and was loved by her friends and teachers alike. Linda's mother lamented, "She was the light of my life." Hence it was a shock when the 15-year-old did not return home on September 27, 1982. According to news reports, she had gone to a local grocery store, a Safeway outlet, to buy a hair perm kit and a gallon of milk, and that was the last time she was seen alive.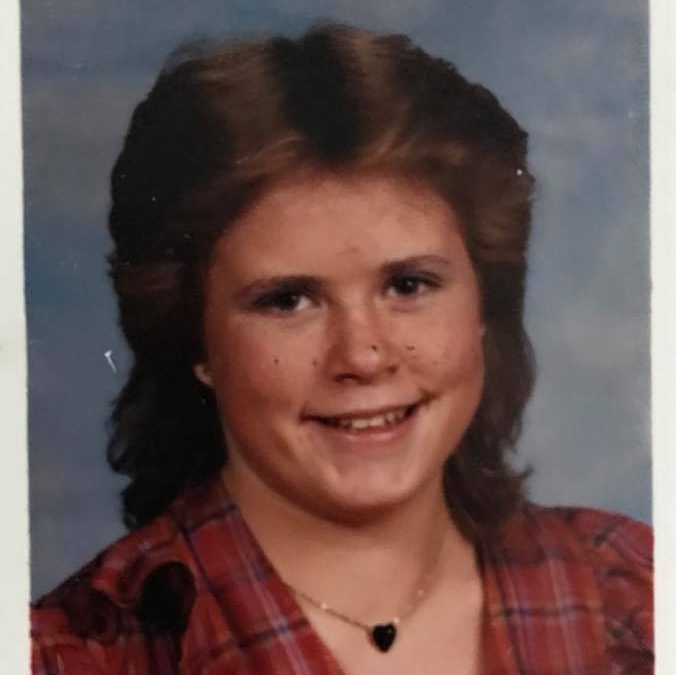 Linda's body was found by a fisherman the following day on the shore of the Spokane River near Plantes Ferry Park. Her autopsy report showed she had been raped and strangled to death. Moreover, the investigators of the Spokane Police Department found a pillowcase with semen on it near the teenager's body. Little did they know then this would be the most crucial piece of evidence to help the detectives tie the perpetrator to this heinous crime and solve the murder one day decades later.
Who Killed Linda Strait?
Arbie Dean Williams had been serving jail time since 1983 after being arrested and convicted of kidnapping two 8-year-old girls from Trent Elementary School in Spokane Valley. According to court records, he had lured the two underage girls into his car under the pretense of losing his keys and asking them to help him find those. However, he pushed the minor girls onto the front floorboard and scared them into quiet while driving around until dark. He told them to remove their clothes, but one girl managed to escape.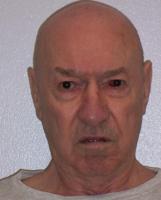 The other hapless 8-year-old complied and was repeatedly raped and choked until she lost consciousness. Mistaking her to be dead, Arbie dumped her in a secluded forest area before fleeing the scene. Thankfully, the girl survived and got help after she regained consciousness. Meanwhile, the detectives were looking for Linda's killer, interviewing as many as 1000 people. Albeit, they got suspicious when Arbie refused to talk when he was arrested around eight months after Linda's death on the kidnapping and rape charges.
The investigators sent the retrieved pillowcase with semen for DNA testing in 1989, yet forensics was not advanced at that time for such a complicated test. They again tried almost a decade later, in 1998, but the results came back inconclusive both times. Regardless, one of the detectives decided to try their luck another time five years later and sent the pillowcase to a private lab in April 2003. By then, forensics and DNA analysis technology had developed and improved by leaps and bounds.
According to the show, the results came back around a month later, in May 2003. The DNA sample returned a match with the ones of a convict present in the police database – Arbie Dean Williams. By then, Linda's family had given up all hopes of the case ever being solved, with Donna saying she had dreams about her young daughter. Linda's stepfather, George Ragland, added, "I had almost resigned to the fact that we would never find him. Donna said she wasn't going to die until she found out. She doesn't have to think about the creep anymore."
Court records state Arbie was only a few days away from a parole hearing in April 2003, where his defense counsel was preparing to seek his release on the kidnapping and rape convictions from two decades ago. Nevertheless, the test results provided ample evidence for the Spokane Police Department to tie him to the murder, and he was charged with first-degree murder in Linda's death. According to news reports, Arbie pleaded guilty to the charge in August 2006. Yet, he did not explain why and how he picked Linda as his victim.
The 1983 rape victim was in her early 30s when she testified in the August 2006 trial against Arbie. She stated, "I, too, was a victim of this monster, and I survived. Unfortunately, I do know what Linda went through during her final hours because I went through it, too." According to her court statement, she believed she was saved by a "divine intervention," as she said to Arbie, "To come in contact with you is to lose a part of your soul. Not even death is good enough for you. You can't look at me now, can you?"
Where is Arbie Williams Now?
Arbie had attempted to withdraw his confession when the prosecutors began relaying in the court the viciousness of his crime. The court did not allow him to rescind his admission, though he was permitted to withdraw his guilty plea. In the end, Arbie decided to plead guilty to second-degree murder in connection with Linda's slaying and was sentenced to 20 years to life in prison. He said he would have agreed to the death penalty if it was applicable since he was "tired of doing time."
Donna, then 74, faced her minor daughter's killer and said, "I think you are the scum of the earth, and I hope you rot in hell." George stated he would have been happy to execute him if the death penalty had been applicable. He added, "To lose a child in broad daylight on a Sunday morning just yards from her home with people all around by a kidnapper, to be raped, robbed, murdered, and thrown in the Spokane River at night like a sack of garbage was just too much to take."
Arbie said in court, "I don't expect them to forgive me. I don't see how you could forgive a person like me. Sometimes we say we are sorry for things that we do. Most people are only sorry when they get caught. I'm not begging you for mercy. I don't deserve any mercy. I just didn't want to put her family through a jury trial for three weeks." According to official court records, the 79-year-old is serving his sentence at the Stafford Creek Corrections Center, Aberdeen.