Investigation Discovery's 'Betrayed: Family Fatale' chronicles the decades-old murder of 75-year-old Ruie Ann Park in Van Buren, Arkansas, in her home in May 1981. The case would have gone unsolved, with the primary suspect in the murder dead within a couple of years. However, a sudden twist helped law enforcement officials to catch the perpetrator. If you're interested and want to find out more, including the killer's identity, we've your back. Let's dive in then, shall we?
How Did Ruie Ann Park Die?
Ruie Ann Smith Park was born to Alvis Lucas Smith and Annie Laurie McKay Smith in Arkansas on August 1, 1905. She married Hugh Park and had one son named Sam Hugh Park. The Parks were very wealthy, and their mansion on Logtown Hill was one of the grandest sights of Van Buren in Crawford County, Arkansas. Author Anita Paddock, who grew up with the Parks, said on the show, "The Park family was prominent in the town. Hugh Park and his wife Ruie Ann both owned the Press Argus-Courier newspaper. In those days, we got our news from the newspaper, so owning a newspaper in and of itself was a big deal."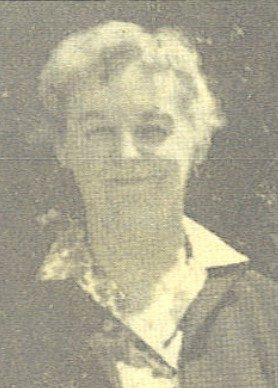 Ruie was the family matriarch and strived to be a prominent socialite with deep connections. Moreover, she and Hugh doted on their son, Sam, and considered him the apple of their eyes. His friend, Rusty, recounted, "The Parks put him on a pedestal. He was very bright and had lots of talents." When Sam was around five, the Parks adopted a 7-year-old girl named Linda Susan Martin. Hugh and Ruie Ann divorced a few years later, while both kids enrolled at the University of Arkansas. After graduation, Sam entered law school and returned to Van Buren to become the youngest-ever US Prosecuting Attorney of the 5th District of Arkansas.
On the other hand, Linda got married and settled into a quiet life in the small town of Cabot, Arkansas. On May 17, 1981, Sam woke up to find his mother's newspaper on her doorstep. He found it strange since Ruie was an early riser but let it go since he still had a hangover from last night's drinking. But when he saw the paper still lying there around three hours later, he grew concerned and used his house key to enter the home. A hysterical Sam called the authorities when he found his mother's dead body in the den. 75-year-old Ruie Ann had been brutally beaten with a blunt object, and there were no signs of burglary or sexual violence.
Who Killed Ruie Ann Park?
The Van Buren Police Department had only one suspect in sight when Ruie's body was found — her son, Sam Hugh Park. Besides, they had a somewhat substantial reason behind it since he and his mother supposedly had a strenuous relationship after he came out as gay. Former Sebastian County prosecuting attorney, Ron Fields, said, "He was gay at the time when it wasn't politically correct to be gay. That caused a lot of people to dislike him." According to the show, the police agencies also disliked Sam.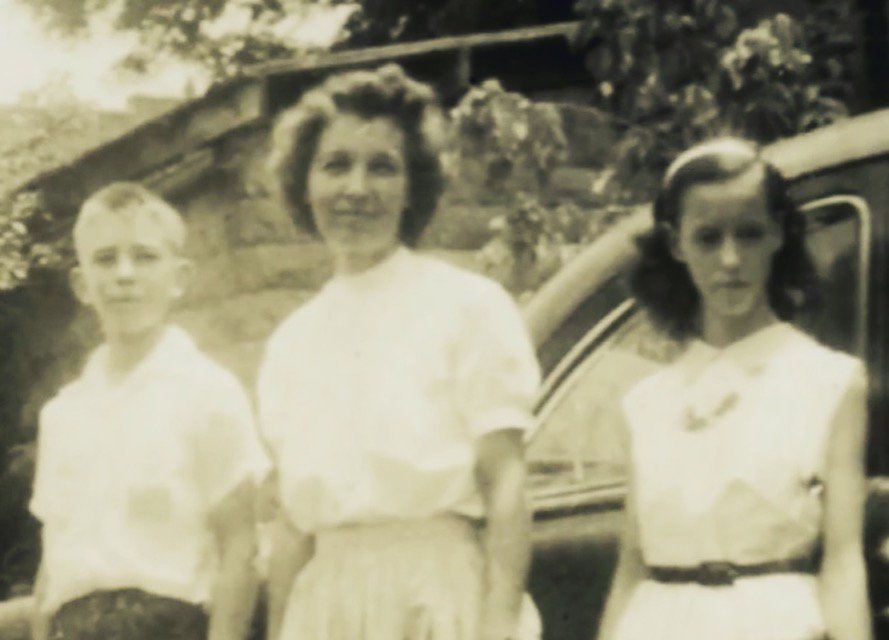 Ron explained, "Sam had young men that he would get out of jail maybe for vagrancy, and he would bring them to his house, and they would do odd jobs for him, and he was drinking, and there were lots of loud parties there." As his partying tendencies reportedly started getting out of hand, Sam lost his job as a State Prosecutor. He had to move into one of his mother's three rental properties just a few hundred feet from the main house. He even opened up his law practice, yet the lack of clients was a primary concern.
Anita said, "Sam had a tremendous need for money at the time, and there were numerous statements from Sam's acquaintances saying he was constantly trying to borrow money from his mother." The show stated how he and Ruie had several fallout and violent arguments in the weeks leading to her murder. Hence, the detectives were sure Sam was the killer, even though he passed his polygraph test and they had no evidence linking him to the crime.
According to the episode, the officers overlooked several obvious clues – Ruie Ann had long black hair clutched in her hand. Anita added, "Sam didn't have long black hair. He had really short brown hair. There was a finger, a handprint, a bloody handprint on the refrigerator door that I don't know if any prints were ever taken off." District attorney Ron Fields refused to issue warrants with no physical evidence, yet Sam was identified as a killer in the court of public opinion.
Sam started drinking heavily and died in the local hospital on January 17, 1983, at 40, of a liver ulcer, less than two years of his mother's death. Though most people believed the crime had been solved with him executing his own death sentence, the little town was rocked when Ruie's adopted daughter, Linda, was charged with her mother's murder. Her former husband, Howard Martin, collaborated with the police to record her confession of murdering Ruie.
Where is Linda Martin Now?
According to the show, Linda had discovered that Howard was cheating on her and drove to Van Buren, hoping her mother would embrace her in this challenging situation. But she and Ruie had had a complicated relationship since childhood because of the former's shyness. Linda was not as savvy as Sam used to be, and the episode showed how Ruie reportedly regretted the adoption. Anita said, "She (Ruie) told Linda she shouldn't have married that man anyway, and she shouldn't have had all those kids, and she berated her like she always had."
However, this time Linda snapped and, using a loose gavel that came off Sam's farewell plaque from the Prosecuting Attorney's Office, beat Ruie to death. While she escaped without anyone noticing, her ex-husband, Howard, noticed the car's mileage wheel discrepancy. Eventually, Linda confessed to the crime after he continuously badgered her over it. Shortly after Sam's death, Howard divorced her, and their custody battle turned bitter.
During one such heated argument, Howard instigated Linda till she admitted to the murder again. Unbeknownst to her, he had recorded the confession with a secret wiretap. Nevertheless, Linda did not go to trial and pleaded guilty to second-degree murder. She was sentenced to 20 years in prison with the possibility of parole and got paroled within four years in 1988. Linda relocated to Florida and has since then embraced a life of privacy.
Read More: Who Were Faryion Wardrip's Victims? Where is He Now?