We cannot even begin to comprehend what it feels like to witness the gruesome murder of one's mother. Yet, Lindsay Wrinkles was forced to live through such a horrifying ordeal when she saw her father, Matthew Eric Wrinkles, kill her mother, Debra Wrinkles, in cold blood. Investigation Discovery's 'Evil Lives Here: On The Run' chronicles the heinous crime and follows the investigation that eventually brought Matthew to justice. However, the incident left a permanent scar on Lindsay's mind, and if you are eager to find out her present whereabouts, we have you covered.
Who Is Lindsay Wrinkles?
A native of Evansville, Indiana, Lindsay was born to Debra Wrinkles and Matthew Eric Wrinkles. Being the elder child, Lindsay grew up alongside a younger brother and developed an intimate bond with her mother. However, she talked about her father's abusive ways while on the show and mentioned that she believed it was normal for men to beat their wives and children. The show stated that Matthew never wasted a single opportunity to badmouth his family and would even use physical violence in the name of discipline.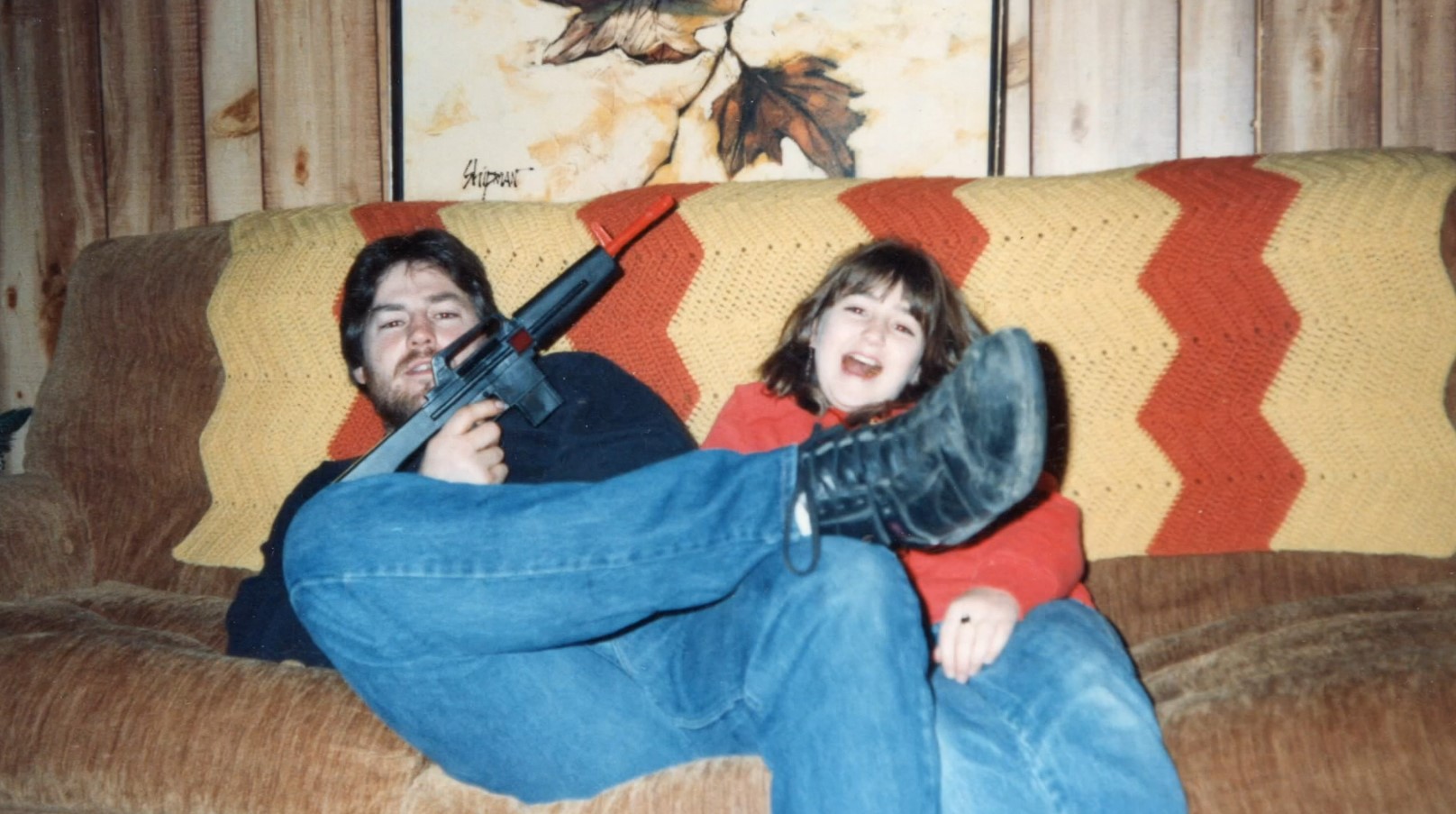 On the other hand, he loved threatening Debra with a gun and would not hesitate to do so, even in front of the children. In fact, Lindsay recalled one incident when she saw her mother sitting with her face towards the wall while her father held a gun to the back of her head. Despite the abuse, Debra fulfilled her duties as a housewife until she could not take it anymore. Hence, in 1994, Lindsay witnessed her parent's separation when Debra filed for divorce before taking her children and moving in with Tony and Natalie Fulkerson.
Naturally, Matthew was completely against getting a divorce but soon realized that it was impossible to make Debra stay. On the other hand, he was livid as his estranged wife moved out of the house on her own and had even filed a protection order against him. Hence, after stalking her for a few days, Matthew discovered the house Debra was living in at that time and decided to scare her into submission. Lindsay mentioned that a few days before the murder, she looked out of the window to find her father inside his truck keeping tabs on the house.
However, she did not think much of it back then, as he was known to indulge in such obsessive behavior. Ultimately on July 21, 1994, Matthew took matters into his own hands, armed himself with a .357 magnum revolver, and made his way into the Fulkerson house. He initially came across Mark Fulkerson and shot him in cold blood before turning the gun towards Debra Wrinkles. Lindsay, who was present on the scene then, watched in horror as Matthew squeezed the trigger, shooting her mother at point-blank range.
Later, the attacker even hunted down Natalie Fulkerson and shot her to death before making a quick escape. Incidentally, once the coast was clear, Lindsay gathered the little courage she had left and placed a 911 call. Based on her call, first responders rushed to the address, but Debra had already passed away before help was able to arrive. Still, Lindsay provided a complete description of the attacker to the cops and wasted no time implicating her father in the crime. She talked about Matthew's abusive ways and insisted that he was the one she saw shooting Debra at point-blank range.
Meanwhile, authorities learned about Debra and Matthew's rocky relationship and discovered that they had met face to face on the day before the murder for a provisional divorce hearing, following which Debra was awarded custody of both kids, while Matthew earned visitation rights. Nevertheless, Matthew wasn't happy with the decision, as he broke into the Fulkerson household the same night and murdered the three victims mercilessly.
Where Is Lindsay Wrinkles Today?
Armed with a proper eyewitness statement, it did not take the police much time to procure a warrant, and when Matthew was arrested, the cops found a .375 magnum pistol in his possession, which was determined to be the same weapon used in the triple homicide. Besides, to top it all off, Lindsay decided to face her father in court and even testified against him, helping the jury convict Matthew Eric Wrinkles on three counts of first-degree murder, which netted him a death sentence in 1995.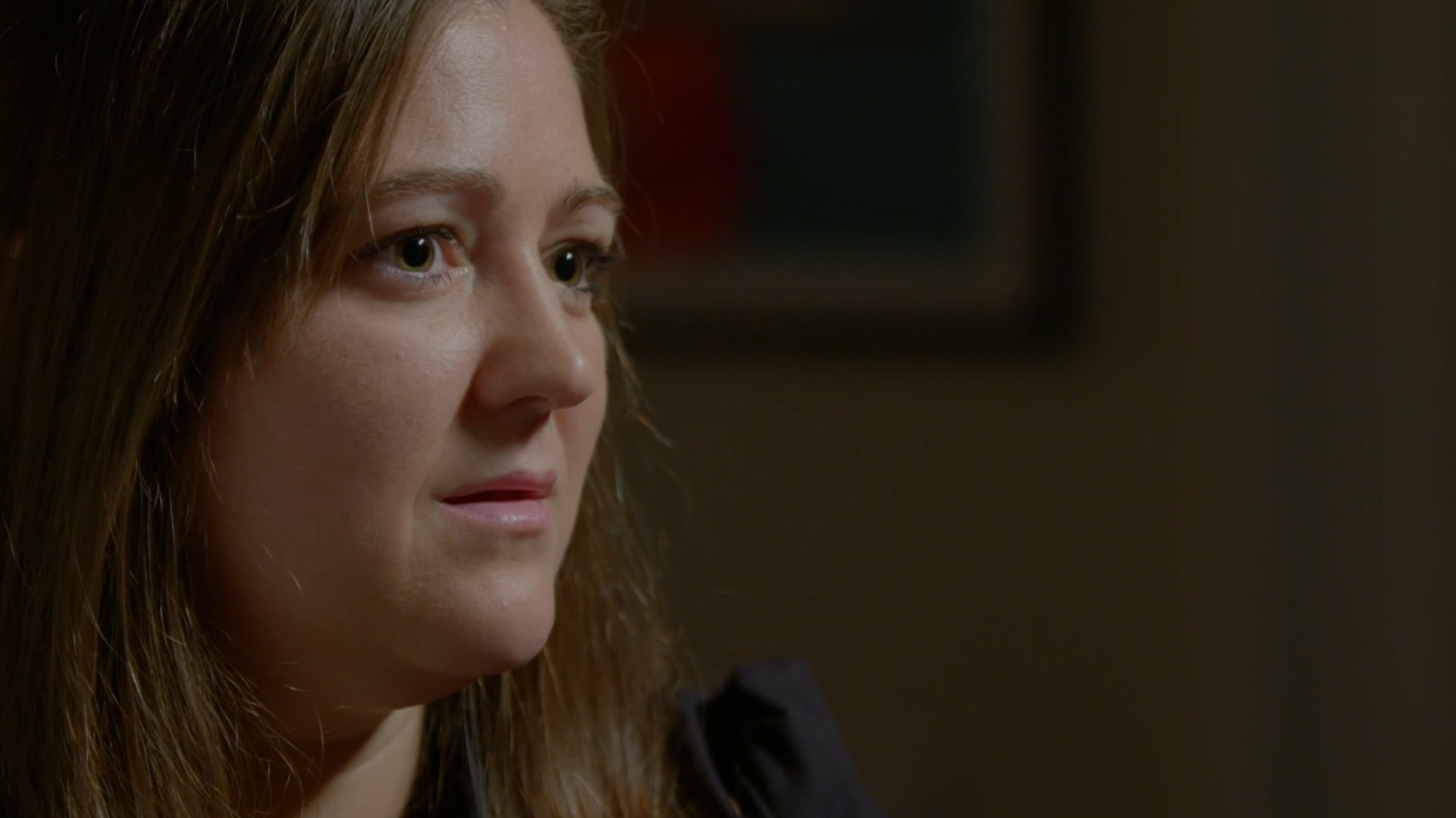 Lindsay cut off all communication with her father after his conviction, but she finally got to meet him face-to-face when his execution was scheduled for December 2009. At that time, Matthew seemed remorseful of his actions, which made his daughter quite emotional, but the state refused to change its decision, and the convict was put to death on December 11, 2009.
Incidentally, to this very day, Lindsay has embraced privacy regarding her personal life and refuses to talk much about it in public. Although she did appear on the Investigation Discovery show to share her experience with viewers, she maintains a limited presence on social media, making her current whereabouts completely unclear. Still, from the looks of it, it seems like Lindsay is still based out of the state of Indiana and has built a wonderful and happy life surrounded by family and friends.
Read More: Debra Jean Wrinkles Murder: What Happened To Matthew Eric Wrinkles?