Peacock's 'Meet, Marry, Murder: Infante' chronicles the tragic homicide of 53-year-old Lisa Infante in her Hickory Lane, Shelton, home in Fairfield County, Connecticut, in late September 2015. Yet arguably the most heartbreaking point of this case was that it was the youngest son of the family who discovered his mother's body after their dog led him to the corpse. If you're interested in finding out more about the case, including the killer's identity and current whereabouts, we've your back. Let's begin then, shall we?
How Did Lisa Infante Die?
25-year-olds Lisa Ann Swanson and Thomas "Tom" J. Infante Jr. married on June 25, 1988, in the wealthy suburban town of Monroe, Connecticut. They reportedly met as kids and grew up together as super close friends. In fact, as teenagers, they had lived four houses away from each other on the Monroe turnpike — a tree-lined Avenue on the northern edge of the town. They both attended the same high school, a stone's throw distance from their residences. They graduated in the class of 1980 from Masuk High School.
Tom's family was well-established in Monroe and owned a successful construction and property development business. Lisa also hailed from a tight-knit, happy family, with her mother, Elizabeth, and father, Harry, being doting parents to her and her young sister, Lynne. Despite all that they shared, Lisa and Tom were vastly different people. Journalist Carolyn Canville claimed in the Peacock original, "Lisa was known as an upbeat person. She's the kind of person that every time you see her, she would smile at you."
On the other hand, the couple's eldest son, Vincent "Vinnie" Infante, said, "My dad liked to be the guy in the corner, just hanging out with his group. He didn't really like to be the center of attention." Three years into their marriage, the Infantes had their first child, Vinnie, followed by two more sons and a daughter — Harrison, Matt, and Kayla. They seemed to be the quintessential happy American couple until tragedy struck their Hickory Lane, Shelton, home in Fairfield County, Connecticut, in late September 2015.
53-year-old Lisa was found dead in the master bedroom of the couple's home on September 27. According to court records, two of the Infante children found the body after their family dog — a Chihuahua — kept scratching on the bedroom door, trying to get inside. The responding officers discovered Lisa facedown, wrapped in a blanket, on her bed. She'd been fatally shot in the back of her head, which was covered in blood. Plus, she had no pulse, and her body was cold. A .380-caliber bullet casing was found at the scene.
Who Killed Lisa Infante?
According to the show, the Infantes seemed to be a typical happy family with good jobs on paper, a nearly 27-year marriage, and a house in suburbia with their four children. However, it turns out deep down they were facing serious problems in their lives. Court documents noted Lisa, working as an emergency medical technician with Trumbull EMS, had been having an extramarital affair. On the other hand, her husband, Tom, was nearly fired from his job as an equipment operator with Trumbull's Department of Public Works.
The erstwhile town First Selectman Timothy Herbst noted, "In 2010, I gave the order to terminate Mr. Infante as a result of violence in the workplace, which caused some of our employees to be injured. My decision was grieved by the union and ultimately overturned." On September 27, two of the couple's four children were home at the time. Yet, per Tom's arrest warrant affidavit, the kids apparently did not hear the shots since one was viewing TV while the other was listening to music.
Nevertheless, one of the children soon noticed the family dog frantically scratching on the master bedroom door. The pet's peculiar behavior led the youngest boy to enter the room around 9:30 pm, making the gruesome discovery, and yelling to his older brother for help. Police sources stated neither of the boys had heard their father drive away in his red 1995 Chevrolet Blazer. So, while some officials looked into Lisa's life, others tried to contact Tom, who'd already reached Pennsylvania.
According to reports, Tom drove to Ohio before returning to Connecticut on September 28 and surrendering to authorities in a bloody t-shirt. They recovered the murder weapon from him — a Ruger .380 handgun. The couple's daughter stated her father loved her mother but didn't remember when they got along. She recalled "a lot of verbal abuse in the family." In the end, according to reports, they'd had a verbal disagreement regarding Lisa's affair and her wanting a divorce on the fateful day, which led her husband to shoot her.
Where is Thomas Infante Jr. Now?
Tom was subsequently held at Northern Correctional Institution in Somers on a $1.5 million bond, that is, until his April 2018 trial. As per documents, he had a volatile employment history, with him being terminated for the second time in five years. He was fired by Herbst in 2010 after pushing a co-worker which led to significant injury. His defense counsel described their client as law-abiding, with only a few DUIs on his record. Those DUIs had cost him his job in 1998 at the Trumbull Highway Department, but he was reinstated within a year.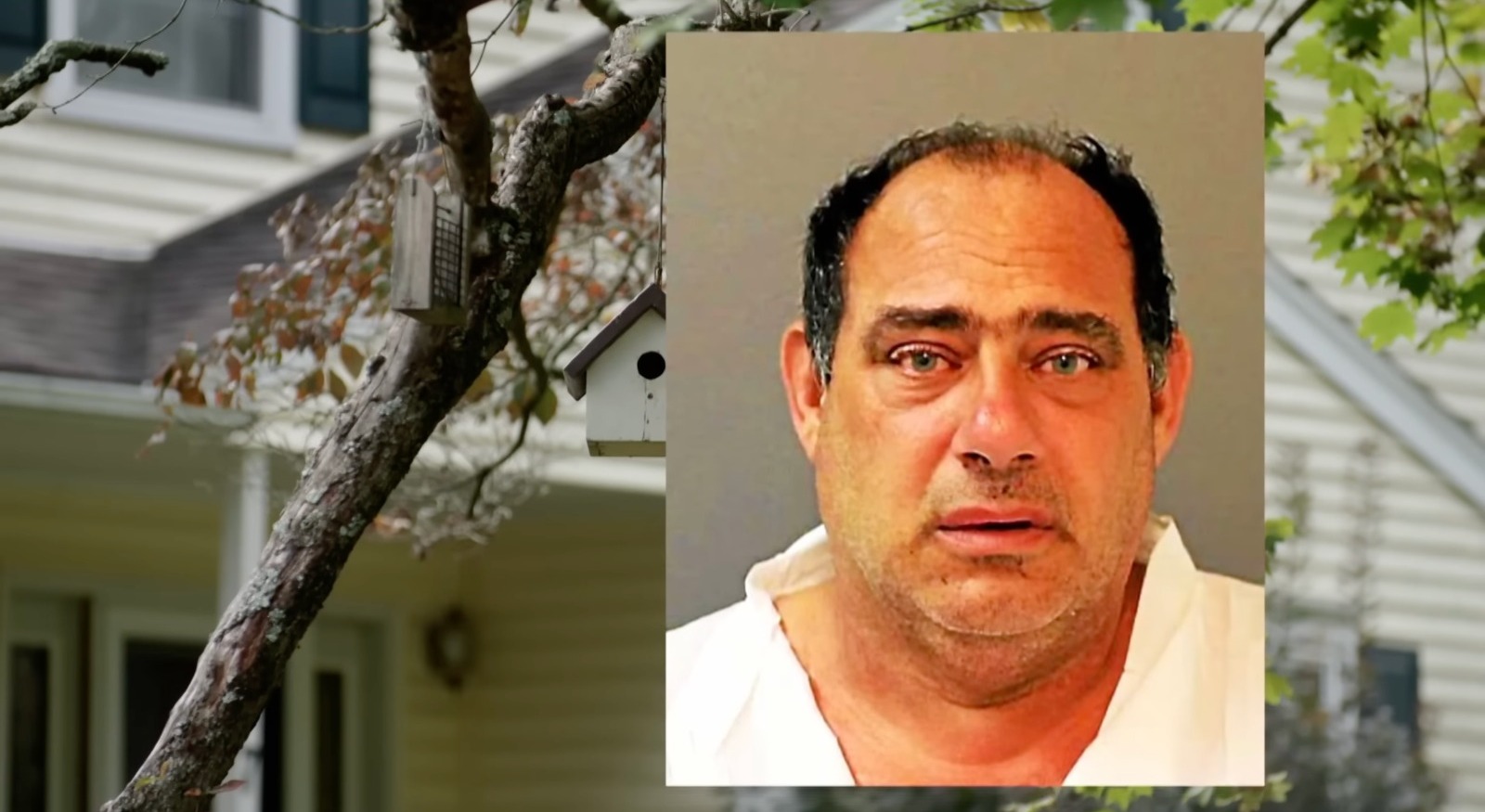 Tom, then 54, ultimately pled guilty to a reduced charge of first-degree manslaughter under the provision of extreme emotional disturbance in April 2018. He was handed a 40-year prison term in June 2018, to be suspended after 25 years, followed by five years of probation. However, the court stated he would have to serve his remaining years if he ever violated his probation terms. Therefore, the 60-year-old is currently serving his sentence at the high-maximum MacDougall-Walker Correctional Institution in Suffield, Connecticut. His inmate records indicate his maximum release date to be January 3, 2040.
Read More: George Young Murder: Where Are Tia Young and Harvey Lee Now?