Investigation Discovery's 'Scorned: Fatal Fury: Two Affairs Too Many' depicts how 23-year-old Lisa Techel was pregnant and expecting her first child when she was killed in her Agency, Iowa, trailer in May 2012. While the authorities solved the homicide within a couple of days, the tragedy ultimately broke several families, with nobody expecting who the perpetrator eventually turned out to be. If you're interested in learning more about the case, including the killer's identity and current whereabouts, we've got you covered. Let's begin then, shall we?
How Did Lisa Techel Die?
Lisa Marie Caldwell Techel was born to Todd and Tracy Caldwell in Ottumwa in Wapello County, Iowa, on May 7, 19 89. She graduated from Ottumwa High School (OHS) in 2007 and secured a degree in Criminal Justice with a minor in Psychology from Indian Hills Community College and Buena Vista University. Lisa was on the OHS bowling team, which won three high school state bowling titles, including the first sanctioned Iowa High School Athletic Association (IHSAA) title.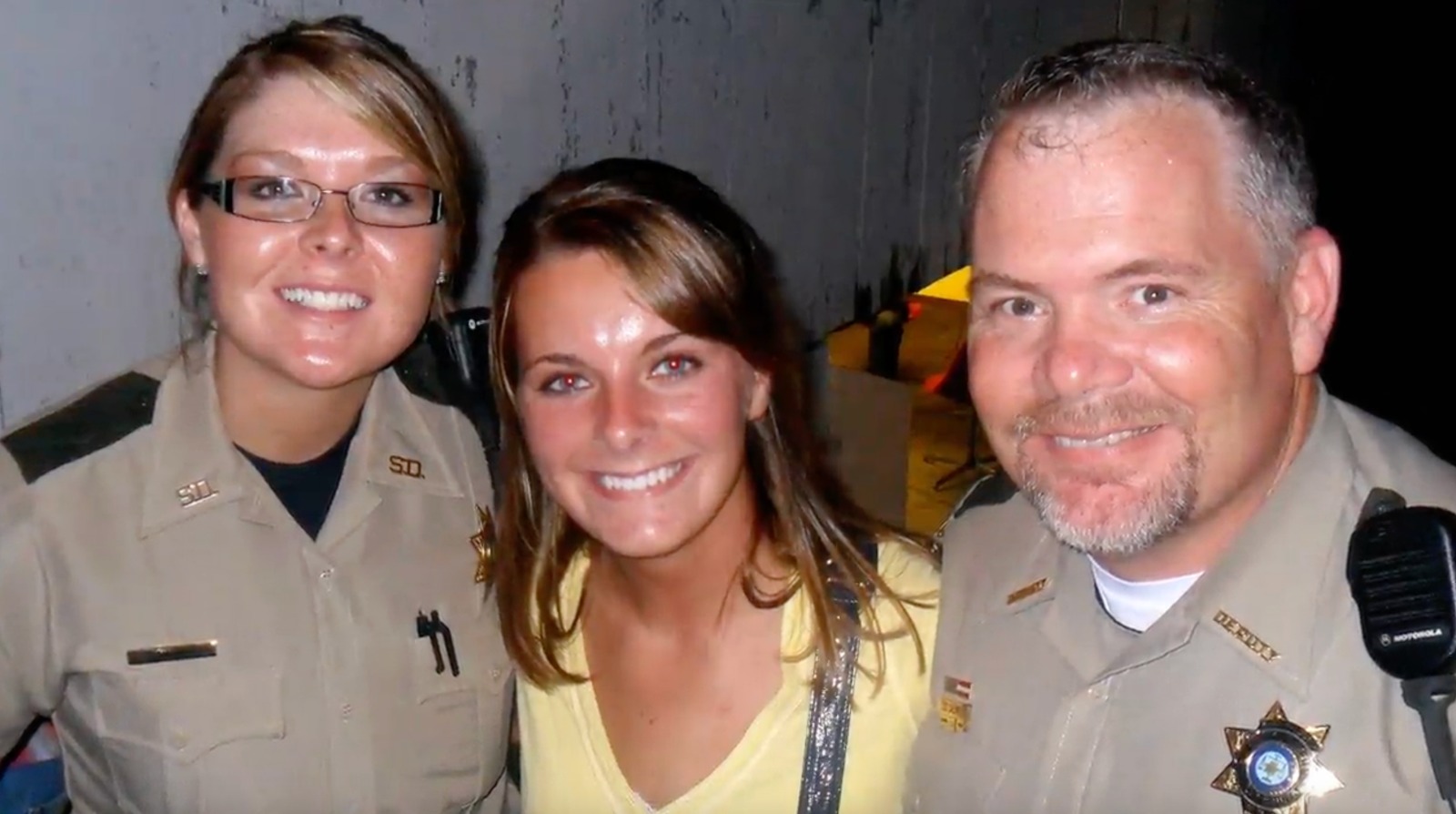 Lisa was an intern with the Iowa Division of Criminal Investigation (DCI) and a Correctional Officer in Washington County. In addition, she served on the Wapello County Sherriff's Reserves — the same county where her father worked as a Sheriff's Deputy. Lisa had also been employed at Champion Bowl. She met her future husband, Seth Techel, at a local bowling alley, where they worked part-time as teenagers. The high school sweethearts married on October 15, 2011, and settled into their first home — a trailer in Agency, Iowa.
Th Techels were expecting their first child in March 2012 — a daughter they planned to name Zoey Maria. According to her family, Lisa loved life. Her energy and smile lit up the room and made her a joy to those around her. Reports stated the families also embraced Lisa and Seth, with the latter's mom, Lorraine Uehling-Techel, recalling, "She was part of our family." Not just that, the 23-year-old had impressed Seth's close friends with her marksman skills and her passion for fishing and being outdoors. One friend said, "Seth was lucky."
Hence, Lisa's sudden death on May 26, 2012, shocked their small Iowa community. According to reports, Seth told Iowa Division of Criminal Investigations (DCI) special agents he was in the shower at 5:00 AM on May 26, 2012, when he thought he heard a gunshot five minutes later. As per Seth, he got out of the bathroom to find his pregnant spouse lying unresponsive in the bedroom with a gunshot wound to her upper left side. He dialed 911 at 5:23 AM, and the emergency respondents came and declared her dead. Further examination revealed that Lisa had been fatally shot with a Mossberg 500 shotgun.
Who Killed Lisa Techel?
The responding DCI and sheriff's deputies found no signs of forced entry or a struggle inside the Techels' trailer. Seth was a Volunteer Firefighter and was soon to begin working as a Jailer in Wapello County, where his late wife served as a Volunteer Reserve Deputy. With him and Lisa working in law enforcement, he provided DCI agents with a list of five guns he kept in the house—two handguns and three rifles— all accounted for. Seth also claimed he and his wife were happily married with no significant issues, and the families substantiated his claim.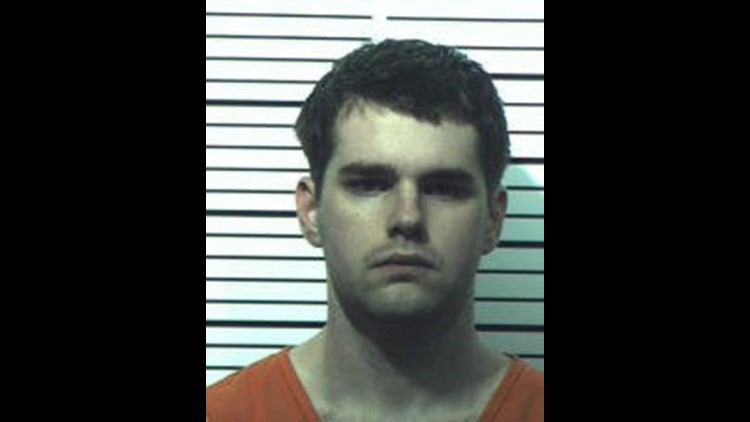 Seth quickly shifted the blame to their immediate neighbor — Brian Tate, then 57, a Vietnam veteran and avid gun owner with a history of PTSD and schizophrenia. He lived on the property next door to the couple with his mother and brother. According to Seth, they and Brian had been engaged in an ongoing and heated feud. When the investigators asked whom he suspected, Seth stated, "Tate, my crazy ass neighbor…because of the things he's been saying and doing to us. I honestly think the guy's…off-his-rocker crazy."
Lisa's father, Todd Caldwell, said, "I felt as close to him (Seth) as I did to my son." He also urged the officers to arrest Brian, stating, "Go get him, go get him. Now." Reports note Seth and his neighbor had been engaged in an ongoing dispute over some garbage and a deer hide thrown onto the war veteran's property in the weeks leading up to Lisa's murder. Brian had even lodged repeated complaints with responding local law enforcement, including Todd. The investigators went to the 57-year-old's house and interviewed him about the shooting incident.
According to Wapello County Sheriff Don Phillips, Brian cooperated with the authorities and provided a sound alibi. He told the officers he had been sleeping at 5:00 AM on May 26 — a claim corroborated by his mother and brother. Court audio recordings showed Don asking Brian directly about his involvement in Lisa's death, to which he replied, "No, I did not." The police officer conceded, "After we interviewed (Brian), we were 100 percent confident it wasn't him." Surprisingly, the case took a significant twist when the officers interviewed one of Seth's friends.
The anonymous friend claimed Seth had been having an affair with a coworker named Rachel McFarland. They met at Job Corps, where they both worked, and she said she was in love with him. When confronted about Rachel, Seth's story began to dismantle until he finally admitted to the extramarital affair and how he told his girlfriend he was going to leave Lisa. However, he claimed it was a lie and abruptly ended the interview. The police searched Seth's vehicle to find a Trac phone containing sexually explicit texts and photos.
According to court documents, the phone contained dozens of texts between Rachel and Seth until hours before and after Lisa was shot dead. The investigators went through the messages to discover how the former had been pressurizing him to leave his wife, and him stating, "Just give me two weeks." Besides, Rachel texted Seth on May 24, 2012, and it read, "You're telling her tonight." He had texted her back in response — "Wish me luck." On May 25, they exchanged texts about Lisa coming home to gather her belongings.
Another of Seth's friends and former roommate informed the police about his leaving behind a Mossberg 500 shotgun in the couple's trailer when he moved out months earlier. The investigators found it suspicious that there was no mention of the weapon on his list of guns, and it could not be accounted for. The detectives searched the property around Seth's trailer to mind the gun in the tall grass north of the trailer — in the opposite direction of Brian's house. After Lisa's autopsy confirmed it to be the murder weapon, the police arrested her husband.
Where is Seth Techel Now?
Seth Techel was arrested outside Lisa's wake and charged with first-degree murder and nonconsensual termination of a human pregnancy. His first two trials in Wapello County in February and Henry County in October 2013 ended with hung juries. While the prosecution provided circumstantial evidence, Seth's defense lawyers highlighted Brian as a possible suspect. However, the latter could not defend himself as he unexpectedly died of probable heart failure while sleeping in September 2012.
Seth's third and final trial was moved to Scott County in July 2014. Amidst the court proceedings, his defense attorneys alleged Lisa had also been having an affair with a married colleague. Nevertheless, the jury found Seth guilty, and a court sentenced him to life without parole on September 10, 2014. According to official court records, he is in his mid-30s and serving his sentence at the Anamosa State Penitentiary in Iowa.
Read More: Steven Watkins Murder: How Did He Die? Who Killed Him?