Lori Hodge was just 5-years-old when she witnessed her father, Lyle Eugene Keidel, strike her mother, DiAnne Keidel, before burying her in a hole he had dug up in their backyard. However, she was too young to realize what had actually happened. Once she managed to comprehend the evil, it terrorized and haunted her until she bared it all to the police.
Investigation Discovery's 'Evil Lives Here: I Watched Daddy Bury Mommy' chronicles DiAnne Keidel's horrific murder and takes the viewer through the events that led to Lyle's capture. However, one might argue that Lori Hodge was also a victim of circumstances, and if you are eager to find out where she is at present, we have you covered.
Who Is Lori Hodge?
A resident of Phoenix, Arizona, Lori Hodge grew up alongside her sisters, Susan and Kelly, as well as her brother, Greg. Described as a lively and cheerful child, Lori loved playing with her siblings and shared a special relationship with her elder sister, Susan. Besides, Lori was also pretty close to her mother, DiAnne, but hated the way her father, Lyle, treated the entire family. From a young age, Lori witnessed how DiAnne was abused and beaten by Lyle on a daily basis, which to her seemed natural at that time.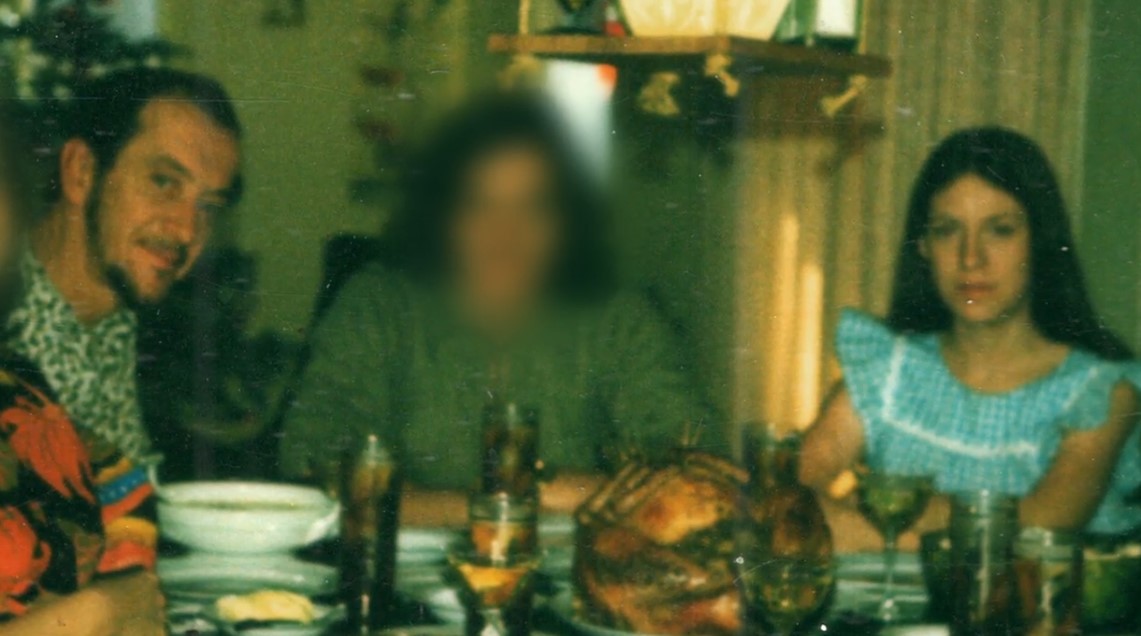 She even realized that her parents could never see eye to eye on things. While she wanted to feel loved by her father, Lori later mentioned that Lyle's behavior left the entire family terrorized. In fact, the show stated that he often threatened to leave his family without money or shelter and would derive sadistic pleasure when the children begged him to stay. Eventually, when Lori was around 5-years-old, DiAnne had enough of the torture and decided to file for divorce. However, Lyle was absolutely against the idea of her leaving, which led to a massive altercation on September 17, 1966.
During the altercation, Lori witnessed Lyle punch DiAnne mercilessly in the face, which made her collapse on the ground. The then-5-year-old girl initially thought her mother had fallen asleep, but she soon witnessed her father digging a hole in their backyard before burying DiAnne inside. Following the incident, Lyle told his children that DiAnne had left the house on her own accord and forced them to lie to the police on their behalf.
While Lori, Susan, Kelly, and Greg, lived in terror of Lyle from that time, another tragedy struck the Keidel house in January 1967. On a night in January, Lori was sleeping on her bed when her sister, Susan, woke her up in a hurry. Upon waking up, she found the entire house on fire while her father was nowhere to be seen. Still, the siblings refused to give up and tried their best to escape the flames with their lives. While Greg managed to exit the burning house almost unharmed, Lori suffered severe burns but was still alive when authorities transported her to a nearby hospital.
On the other hand, both Susan and Kelly lost their lives in the fire, which was deemed suspicious but involved no further investigation. Incidentally, even after the fire, Lori resided with her father till she was 19 before leaving the house for good. However, the guilt of witnessing her mother's murder kept haunting her. Eventually, she wrote a letter to the Phoenix police department in 1993 detailing the incident. Based on the letter, authorities managed to dig up DiAnne's body, and Lyle was arrested for the crime.
Where Is Lori Hodge Today?
When presented in court, Lyle insisted on his innocence and claimed he had nothing to do with DiAnne's murder. However, Lori refused to let her father go scot-free and instead took the stand against him. Her testimony proved highly beneficial to the prosecution, and eventually, the jury convicted Lyle of first-degree murder. As a result, he was sentenced to life in prison without the chance of parole in 1995.
Incidentally, a report in 1995 mentioned that Lori, who went by Laurie Romaneck then, was residing in Phoenix, Arizona, where she earned a living by running a dry cleaning business. She even filed a petition suing the city of Phoenix in the same year, as she claimed that authorities did not investigate the 1967 fire properly. However, she eventually agreed on an out-of-court settlement, and the city paid her $5.5 million.
Since then, Lori has embraced privacy and prefers to keep most of her personal life under wraps. Although she appeared on the Investigation Discovery episode to talk about her experiences, she maintains a limited social media presence. Still, from the looks of it, Lori seems to reside in Arizona and has built up a life surrounded by her loved ones.
Read More: DiAnne Keidel Murder: Is Lyle Eugene Keidel Dead or Alive?