Reality TV has always been a fascinating genre of entertainment where we get to glimpse into the lives of people from diverse backgrounds and situations. One such intriguing series that caught the attention of the audience was 'Love After Lockup.' This show explores the complex relationships between loved ones and convicted felons after their release from prison. It's a rollercoaster of emotions, offering both drama and heartwarming moments.
'Love After Lockup' season 1, which premiered on January 12, 2018, introduced us to several couples with compelling stories. As the series progressed, we witnessed the challenges and triumphs of these relationships, from the initial excitement of reuniting to the hurdles they faced once the cameras stopped rolling. Let's take a closer look at where some of the memorable couples from season 1 are today. Please note
Where are Scott Davey and Lizzie Kommes Now?
Scott Davey and Lizzie Kommes seemed like an unlikely match when they first appeared on 'Love After Lockup.' Lizzie had just served eight years in prison for DUI and bribery charges, and Scott was eager to make their relationship work. Despite the ups and downs and financial strains depicted in the season, their devotion to each other was evident.
Unfortunately, their love story took a different turn after the cameras stopped rolling. Financial issues became a significant source of tension, ultimately leading to their separation. Scott, undeterred by the setback, moved on with another woman he was smitten with. Rumors circulated that he was venturing into the world of swimwear apparel. Sadly, Scott passed away on November 12, 2021, at the age of 54, and the exact cause of his death remains unknown. His death was announced during a special New Year's episode of the show.
Lizzie, on the other hand, embarked on a new journey after her separation from Scott. She found solace in her relationship with God and began the process of recovering from her alcohol addiction, which had strained her relationship with her daughter, Jasmine. Today, Lizzie is living a sober and law-abiding life with a substantial following on her Instagram, where she also participates in sponsored advertisements.
Where are Johnna DiGrigoli and Garrett Tanner Now?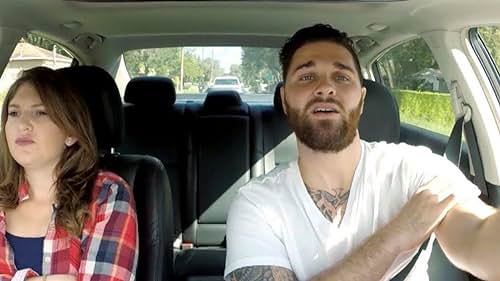 Johnna DiGrigoli and Garrett Tanner's love story began long before they appeared on 'Love After Lockup.' Contrary to what the season suggested, they didn't meet online; they had a history dating back to middle school. They started their relationship in 2013 while Garrett was still incarcerated. Johnna faced criticism for her choice, but she defended her boyfriend, emphasizing that their connection went beyond his incarceration.
After Garrett's release, Johnna had high hopes for their future, including marriage, but their different priorities and disagreements strained their bond. Garrett's reluctance to settle down immediately led to arguments. When he finally proposed, Johnna got cold feet on their wedding day. In a later episode, Garrett also revealed that just three months after he was released from prison, he started seeing other women and cheated on Johnna.
Their love story ended with a breakup. Garrett moved on and started dating another woman named Nelly, which led to further complications. Johnna, meanwhile, made significant changes in her life, including a move to Austin, Texas, where she remains a dog mom to Penelope Jane. As for Garrett, his relationship with Nelly didn't stand the test of time. In early 2023, he started dating a new woman in Tampa, signaling a new chapter in his life. Both Johnna and Garrett seem to be thriving better apart from each other.
Where are Andrea Edwards and Albert "Lamar" Jackson Now?
Andrea Edwards and Lamar Jackson's relationship was as unique as they come. Lamar was serving an 18-year prison sentence for armed robbery when he and devout Mormon Andrea fell in love through pen pal correspondence. Andrea demanded that Lamar marry her as soon as he was released, but Lamar's parole restrictions prevented him from moving to Utah.
Instead, Andrea and her three children made a significant move to Los Angeles to be with Lamar, a city she didn't particularly like. Their love story culminated in a beautiful backyard wedding ceremony at the end of 'Love After Lockup' season 1. It was on the spinoff, 'Life After Lockup,' that they revealed a startling revelation: Lamar was the biological father of Andrea's youngest daughter, Priscilla, conceived during their time together in prison.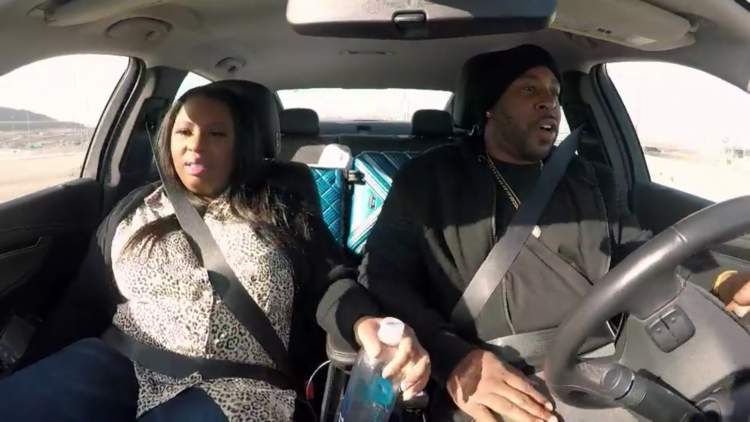 Their family embarked on a Mormon mission to Ghana, offering a fresh start after their tumultuous time in Los Angeles. However, a revelation in March 2023 suggests that they may still be a couple, even with Lamar's return to prison due to association with the wrong crowd.
Where are James Cristia and Alla Subbotina Now?
James Cristia and Alla Subbotina's love story was one of the most intriguing plotlines in season 1 of 'Love After Lockup.' James, a single father, connected with Alla through a pen-pal relationship while she was serving time for selling heroin. Despite the odds, James tried his best to stand by Alla when she was released from prison.
Their relationship initially looked promising, but it took a heartbreaking turn when Alla experienced a relapse into drug use shortly after her release. During a particularly traumatic incident in season 1, Alla collapsed, leaving James distraught. Nevertheless, he remained steadfast by her side as she entered rehab, and for a time, Alla managed to stay sober.
However, the struggle with addiction persisted, leading to a parole violation and Alla's return to prison. James continued to support her, but in 2020, Alla was arrested once more. She was eventually released in August 2021, but sadly, her battle with addiction took a devastating toll. On August 7, 2021, Alla tragically passed away due to her ongoing struggle with drugs. James, deeply affected by her death, expressed his regret for not always being the best partner during their tumultuous relationship. He admitted to remaining "obsessed" with Alla even after her passing.
Where are Mary Dalla Nora and Dominic Dalla Nora Now?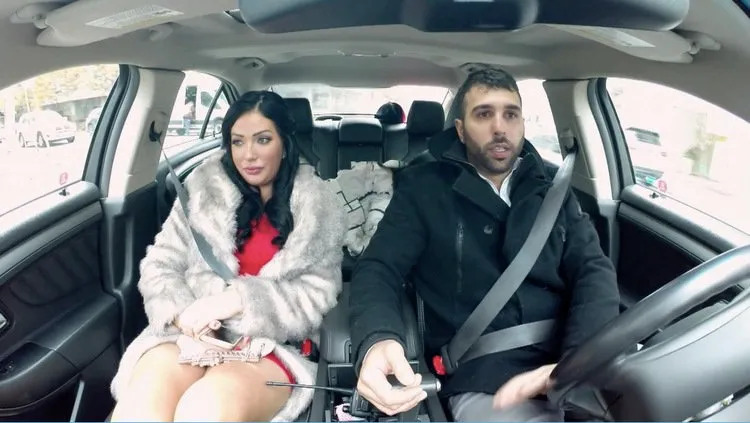 Mary and Dominic Dalla Nora's love story began before Dom was sentenced to six years in prison for aggravated assault. Mary's unwavering loyalty was evident as she stayed with Dom throughout his incarceration, believing they were soulmates destined for marriage once he was released. Their journey was not without its obstacles. Dominic, still adjusting to life outside prison, faced trauma issues upon his release. Nevertheless, the couple moved forward with their plans, even trying on wedding tuxedos just days after Dom's release. They married in a small ceremony featured on the season, and Dom eventually moved into Mary's apartment after completing his time in a halfway house.
Their story took a joyous turn when they welcomed their first child, Aricristiano Dalla Nora, in April 2020. Their family expanded further with the birth of their second son, Reign Giuseppe, on December 21, 2021. While the current status of their relationship remains unknown, there have been some rumors suggesting that Mary and Dom may have parted ways. But the two haven't confirmed anything as of yet.
Mary strongly dislikes the producers of 'Love After Lockup' and believes that many cast members, including herself, were misled into thinking the show would be a positive look at relationships with inmates, showing their potential for success. However, she feels that the show focuses on negativity and drama, leading to its reputation as "trash TV." Mary and Dominic have decided not to participate in the show anymore because they feel their story doesn't fit the direction the franchise is taking. As of now, she has a social media page dedicated to exposing the lies shown on reality TV.
Where are Angela Gail Ables and Antonio "Tony" Wood Now?
Angela Gail and Antonio "Tony" Wood's tumultuous relationship was marked by ups and downs throughout their time on the season. Angela invested substantial sums of money in Tony, who was serving a three-year sentence for possession of a firearm. Their on-screen introduction occurred in season 1, but Tony's release didn't occur until season 2.
Upon his release, their relationship faced significant challenges. Angela accused Tony of involvement with prostitutes, leading to frequent conflicts. However, their enduring bond culminated in a waterfront wedding ceremony. Their relationship's rocky nature persisted, with Angela even kicking Tony out of her mobile home due to cheating allegations. Eventually, she took him back under a strict set of rules that included no drugs, no prostitutes, and regular drug tests.
Despite their challenges, he appeared to adhere to Angela's rules, and she supported him as the two got married in November 2019, and Tony graduated from college in May 2021. Their marriage had its share of troubles, and they were often on and off. However, it came to a permanent end when Tony allegedly took Angela's car and $4,000 in July 2021 and fled to Idaho. Angela and Tony's marriage officially ended on May 15, 2023, in a California court after being married for three and a half years. Their wedding took place in November 2019.
Tony subsequently moved on with a woman named Heather Matthews, going Instagram official in March 2022. The couple celebrated Valentine's Day together in February 2023, signaling a new chapter in his life. Angela has also found a new man, who is in prison at the moment.
Read More: Is Love After Lockup Scripted?