'Love & Anarchy', Netflix's 2020 Swedish-language sizzling and raunchy workplace romantic-comedy series, borrows its name from a novel that the main character, Sofie Rydman (Ida Engvoll), wrote when she was younger and yet to join the proverbial rat race. She is now a high-achieving consultant, wife, and mother of two children. When she thinks those days of worrying about her prose and grammar are long behind her, she gets hired to restructure an old publishing house. The responses of people around her to her amateur-writing past serve as metaphors for their relationship with Sofie. Her Husband, Johan (Johannes Khunke), is condescending and dismissive. Her father, Lars Fagerström (Lars Väringer), is wistful and encouraging. As for Max (Björn Mosten), he just wants to know more. Some of the supporting characters might seem stereotypical at first, but they have enough nuances to surprise us. SPOILERS AHEAD
Love & Anarchy Recap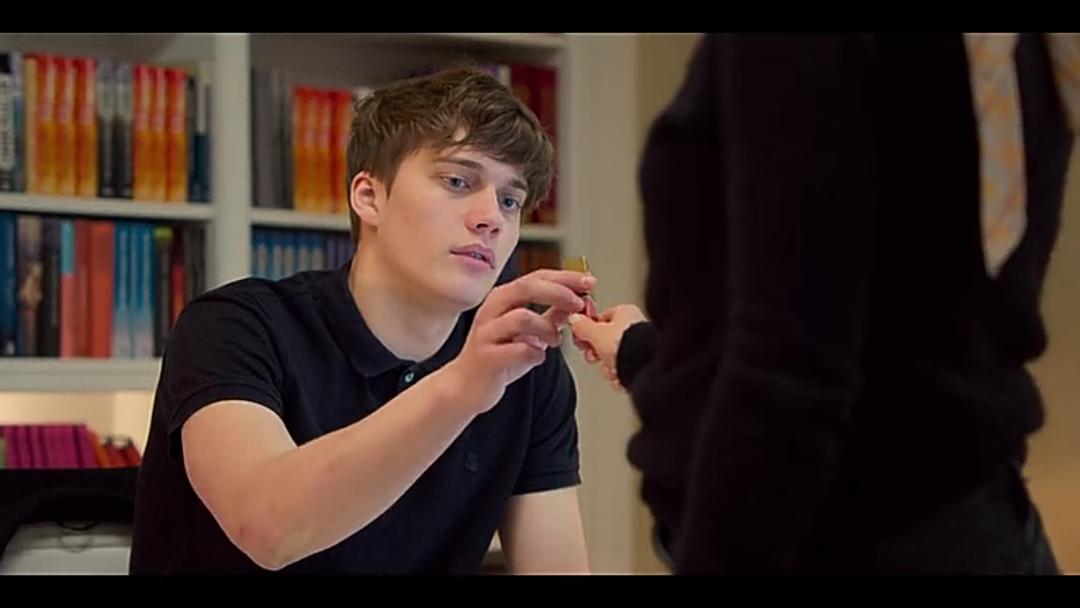 The series opens on Sofie's first day at the publishing house, Lund & Lagerstedt. She clarifies to the employees during their meeting that She is not there to fire anybody but to ensure that the publication has a seamless transition to digital. This is when she meets Max, the much-younger IT expert, who arrives at the meeting late, jittery, and spills his soft drink on the literary director Friedrich Jagerstedt (Reine Brynolfsson). This is quite enough to leave an impression, and it does. Initially, she is agitated by him and even shouts at him when his drilling proves to be too much of a distraction.
Sofie has a mild addiction to porn, likely the result of work pressure and a far-from-perfect marriage. Max catches her masturbating in her office and takes a photo. Later, he tells her that he will delete it if she takes him out for lunch. Tentatively, she agrees. At the fast-food restaurant, Max readily gives her the phone. She deletes the photo but doesn't return phone. Instead, she challenges him to do something scandalous at the workplace. After Max does just that, she gives him back his phone, along with her favorite red lipstick. This is how their game begins. Whoever has the lipstick, gets to dare the other to do something bold and risqué. If they perform the task, the lipstick switches hands, and the second person can now dare the first. As the series progresses, the challenges become wilder and crazier. In the meantime, they begin developing genuine feelings for each other.
Love & Anarchy Ending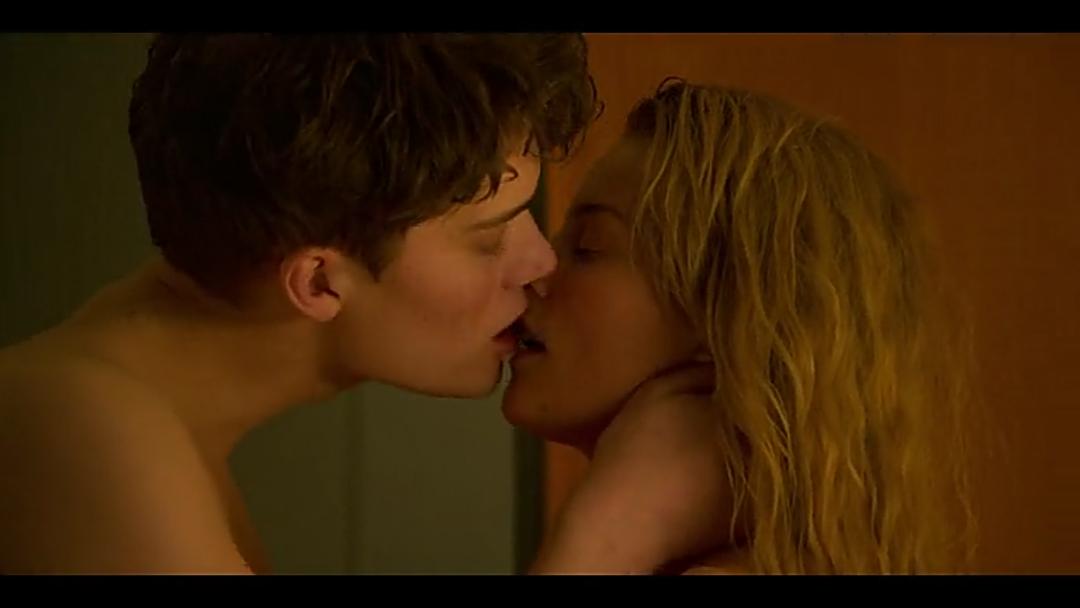 The show has multiple plot points, but showrunner Lisa Langseth ('Hotell') and her writers almost effortlessly give each of them a satisfactory, even if temporary, ending. One of the prevalent themes in 'Love & Anarchy' is the perpetual struggle against a rapidly changing world. The publishing house wants to remain relevant and is actively trying everything they can to survive. This is somewhat hindered by Sofie's boss, Ronny (Björn Kjellman), who is so passive and non-confrontational that he keeps pushing what are supposed to be his duties on to others. This ultimately becomes quite catastrophic in the season finale. With Sofie absent and him choosing to remain at home, Friedrich and PR executive Denise Konar (Gizem Erdogan) are forced to give the presentation to the executives representing the streaming service that is buying Lund & Lagerstedt.
Predictably, it doesn't go well. And even when Sofie shows up, in a bathrobe and feeling relieved and happy for the first time in years, it's not enough to save the deal. Friedrich is happy, however, as he firmly believes that the deal would have changed Lund & Lagerstedt beyond recognition. When it seems that the future is quite bleak for the publishing house, Friedrich finally reads the manuscript of the young author who keeps leaving them with one employee or another and instantly realizes its incredible potential.
Sofie's Struggles with Her Mental Health Issues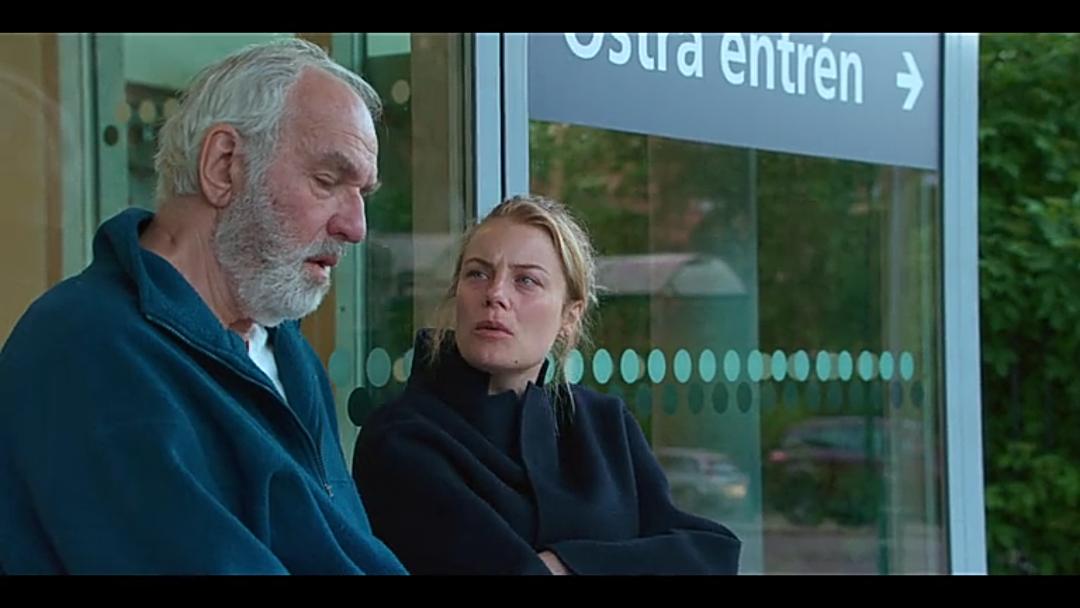 Sofie has a very complex relationship with her father. The man is a staunch leftist-anarchist and has likely inspired his daughter's youthful beliefs. For most of his life, he has been in and out of mental hospitals, and that has severely affected his relationship with his daughter. Furthermore, it has made her afraid of her own sanity. This is underscored during a fight between her and Johan when he vehemently defends his decision of severing all ties between the family and Lars, stating that he doesn't want his children to have the same upbringing as their mother. What he fails to understand is that for Sofie and their children, Lars, despite all his issues, is part of the family.
Visiting her father at the facility, Sofie finally unloads years' worth of pent-up anger and frustration at him. He graciously accepts his faults but urges her to be true to herself. He reminds her of her novel and how she compared herself to a forest in it. This candid conversation with her father begins the process of self-liberation for Sofie. She has begun healing from her childhood trauma and now has to deal with the decisions she made because of them.
Sofie's Choice
She likely married Johan because he is completely opposite of her father. But since then, her individuality has been dying a slow death because she has to cater to all his wishes. Meeting Max, their game, and the eventual affair rejuvenated her and brought back her sense of self-worth. Sofie allows herself to give every inch that Johan demands of her until she discovers that she has nothing more to give. She agrees to go to London with him, leaving her father and her job behind. During a bath with another couple, she realizes the extent of his intended encroachment and finally rebels. She leaves the bath, puts on a bathrobe, and walks directly to the office. The season ends with Max asking her, "So what happens now?" She answers, "Well, I don't know."
This positive uncertainty is what Langseth has been seeking for her protagonist since the start. Sofie's story is now open to a multitude of possibilities. She can continue to work at Lund & Lagerstedt and even start formally dating Max. Or, she can do something completely different. This is an important juncture in her life. Free from her husband's oppressive and mocking presence, the rest of her life lies ahead of her.
Read More: Sexiest Shows on Netflix Right Now