The town of Pendleton, Oregon, was left shocked when Karen Lange suddenly disappeared while on an evening walk. Although local residents initially suspected a serial killer, authorities found the victim beaten and almost unconscious the following day. 'Dateline: Someone Was Out There' chronicles the gruesome incident and follows the investigation that led straight to Lukah Chang. Let's delve into the details and find out where Lukah is at present, shall we?
Who is Lukah Chang?
Interestingly, Lukah Chang is the son of Christian missionaries from Thailand, although he was born and brought up in North Carolina. Moreover, while reports state that he was homeschooled, he joined the Marine Corps before deserting his unit and running away. Shortly after being labeled as a deserter, Lukah decided to leave North Carolina for Oregon. However, he ran out of money when passing through Pendleton and decided to stay for a while. Still, people who got acquainted with Lukah while in Pendleton did not notice anything out of the ordinary, so his arrest came as a bolt from the blue.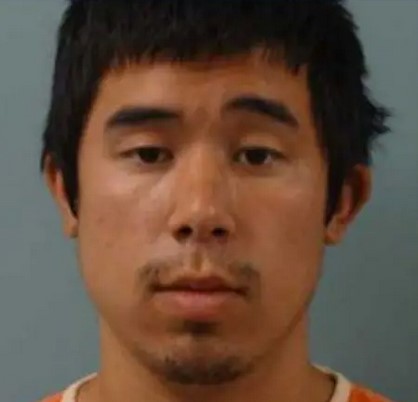 Readers will be surprised to know that Karen Lange wasn't Lukah's first victim, as he struck for the first time in 2012 when he kidnapped and murdered 19-year-old Amyjane Brandhagen. She was working at a Pendleton motel at the time of her death, and when she went missing on August 14, 2012, the community banded together to comb through the nearby areas. However, it did not take long for authorities to locate Amyjane's deceased body inside one of the motel's bathroom stalls, and an autopsy determined that she was stabbed multiple times to death.
Unfortunately, with no leads or witnesses, Amyjane's murder remained unsolved for over a year, although the police considered it an active investigation. In the meantime, the town of Pendleton suffered another shock when Karen Lange disappeared during her evening walk on August 9, 2013. With no news of the missing woman for hours, her family even began fearing the worst, but law enforcement officers eventually found her near a walking path the following day, although the victim was mercilessly beaten and barely alive.
During the investigation, law enforcement officers used CCTV footage to track Karen's whereabouts before the attack and realized that she was being followed by an unidentified individual armed with a metal pipe. Moreover, while the individual was described as a male in his 20s with dark skin and dark hair, police officers soon realized that the same person was seen around Amyjane Brandhagen's murder scene shortly after her demise.
While the sketch of the perpetrator was initially identified as Danny Woo, the police soon found the metal pipe used to attack Karen hidden near some nearby baseball batting cages. Moreover, with time, they learned that Danny was a false name used by Lukah Chang, although the suspect appeared to be completely elusive. Still, once detectives asked the public for help, they received a tip about Lukah's whereabouts and arrested him from his hiding place inside an air duct vent inside a local convention center.
Where is Lukah Chang Now?
Once arrested, detectives took a sample of Lukah's DNA and matched it with the one found on the metal pipe. On top of it, the suspect's DNA also matched the sample found underneath Amyjane Brandhagen's fingernails, thus connecting him to both crimes. Yet, Lukah did not seem to have any remorse and claimed he murdered Amyjane just to see how it felt to take someone's life.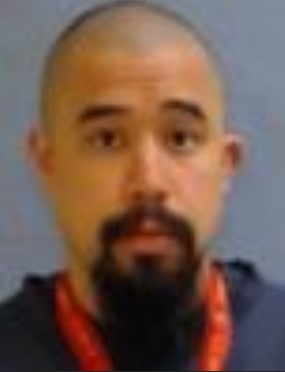 When presented in court, Lukah ultimately accepted a deal and pleaded guilty to a count each of murder and attempted murder in exchange for a lenient sentence. Subsequently, in 2014, the judge sentenced him to life in prison with a possibility of parole after 35 years. Hence, with parole still out of the picture, Lukah remains incarcerated at the Oregon State Penitentiary in Salem, Oregon.
Read More: Amyjane Brandhagen Murder: How Did She Die? Who Killed Her?