When the 20-year-old Lynsie Ekelund didn't return home after a night out clubbing in February 2001, her mother believed that she was still with her friends. But when she couldn't get in touch with her daughter for a couple of days, she got worried and reported the situation to the police. In the episode 'Evidence Whisperer' of 'Dateline NBC,' we get a detailed account of the sudden disappearance of Lynsie and how it remained a mystery for several years, despite the authorities' attempt to get to the bottom of the case, until the perpetrator confessed what he did to her. If you are intrigued to find out more about the case, including the identity of the culprit, here is everything you need to know!
How Did Lynsie Ekelund Die?
Born to Nancy and Stewart Ekelund on July 22, 1980, Lynsie Ekelund did not have a typical childhood as her parents' marriage was deteriorating while she was growing up. Accompanied by her brothers, one of them being Scott, she turned out to be a tough young woman from an early age. At the tender age of five, she met with a car accident, injuring her head severely, which caused her to live with partial paralysis. Things became more complicated in Lynsie's life as just a year after the tragic accident, Nancy and Stewart got divorced. Following the divorce, her father and brothers moved to Texas to start afresh.
All these challenges so early on in her life helped her become even more determined and compassionate, as her circle of friends described. Moreover, she was also said to be a trusting person, so much so that it was naive of her at times. Lynsie went to El Dorado High School and after her graduation in 1999, she joined Fullerton College. In college, she seemed to have fit in quite well and led a normal life, having several close friends. On February 16, 2001, she had plans to spend the night with a couple of her friends, Andrea and Amy; at least, that's what she told her mother before leaving the house.
When Lynsie did not return home until February 19, 2001, Nancy got worried and filed a missing persons report at the police station. For over nine years, there was no sign of Lynsie and hardly any progress was made in the case, but Nancy kept her hopes up and believed that her daughter would be found alive. However, on November 3, 2010, the police finally found Lynsie's body buried in a hillside in Santa Clarita. She was reportedly strangled to death and then buried at the hillside, which was a construction site at that time. Between the time of her disappearance and the time her remains were found buried, the police tried to leave no stone unturned while investigating the case.
Who Killed Lynsie Ekelund?
When Nancy Ekelund reported the disappearance of Lynsie, the authorities wasted no time and launched an investigation. As they looked for any hints of the 20-year-old woman, the investigators learned that she had lied to her mother and had gone to San Diego with her friends Andrea and Amy. The three girls were accompanied by Christopher McAmis, who had picked Lynsie up near her house. As per Andrea, the four went to Placentia around midnight and after the night was over, Lynsie was the last one to be dropped off by Christopher.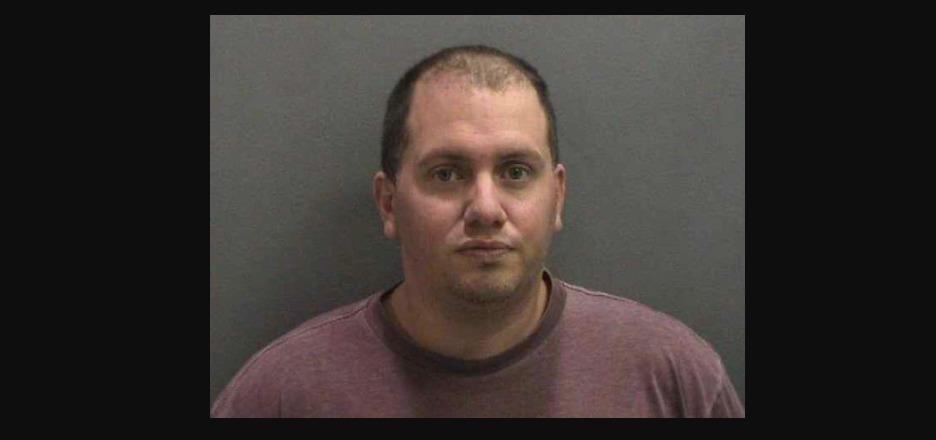 Naturally, the investigators arranged an interview with Christopher, who claimed that he had dropped her off near her home around 4:30 am on February 17, 2001. When the authorities found Christopher's story matching with Amy and Andrea's, they took the pedal off of him and focused on another suspect, Matt. He was a student Lynsie had gone out with in the past and they had broken up recently. However, his alibi checked out as he was at home with his parents on the fateful night. Unexpectedly, a middle-aged man named Marty became another suspect in the eyes of the detectives as he reached out to Nancy just a week after Lynsie's disappearance.
Marty gave her an envelope with $250, saying that it belonged to her missing daughter. He was brought in for questioning and agreed to a polygraph test. But later, he got frustrated by the request to do so and became defensive. Despite the suspicious behavior, he had an airtight alibi for the night of Lynsie's disappearance and hence, was let go by the authorities. The case reached a dead end, but Nancy still managed to keep her hopes up and posted flyers about her missing daughter.
When a new investigator began looking into the case seven years after Lynsie's disappearance, he noticed how Marty and Matt had shown genuine concern about Lynsie's whereabouts. Chris, on the other hand, seemed suspicious. What stood out as a big red flag was that Chris talked about her in the past tense. As per Chris' alibi, he was in his home at the time Lynsie vanished. But when the police looked at the records, it showed that he bought gas in Santa Clarita, where he was involved in a construction job with his father. This lie made him even more suspicious, so the authorities obtained a Ramey warrant on October 27, 2010.
When they got Chris in the interrogation room, it seemed that he would ask for his lawyer right away. But much to the surprise of the investigators, Chris began talking and revealed that he took Lynsie to her place after dropping off her friends. He confessed that when she resisted his sexual approach and tried to call the police, he gripped her in a headlock and strangled her to death. After that, he buried her body in Santa Clarita. This confession got Christopher McAmis arrested for the murder of 20-year-old Lynsie Ekelund.
Read More: Nona Dirksmeyer Murder: How Did She Die? Who Killed Her?