Investigation Discovery's 'Evil Lives Here: He Looks Like the Killer on TV' features Margie Bult recounting how she met one of her former husbands, Sean Paul Lanier, in a bar in Salt Lake City, Utah, in mid-1987. However, she was unprepared for the tragic and horrific twist ahead — her husband was actually a cold-blooded killer on the loose called Paul Steven Mack. So, who is Margie, and what did she do? Let's find out.
Who is Margie Bult?
Margie Bult (then Danielsen) recounted on the show how she was married for 20 years before she divorced her former husband in 1987. She was apprehensive of the dating scene, but her girlfriends forced her "to put herself out there." Margie shared she liked to dance, and it was at a country western-themed bar in Salt Lake City, Utah, where she met Sean Paul Lanier in mid-1987. Then 37, Margie was a single mother and got smitten with the handsome stranger.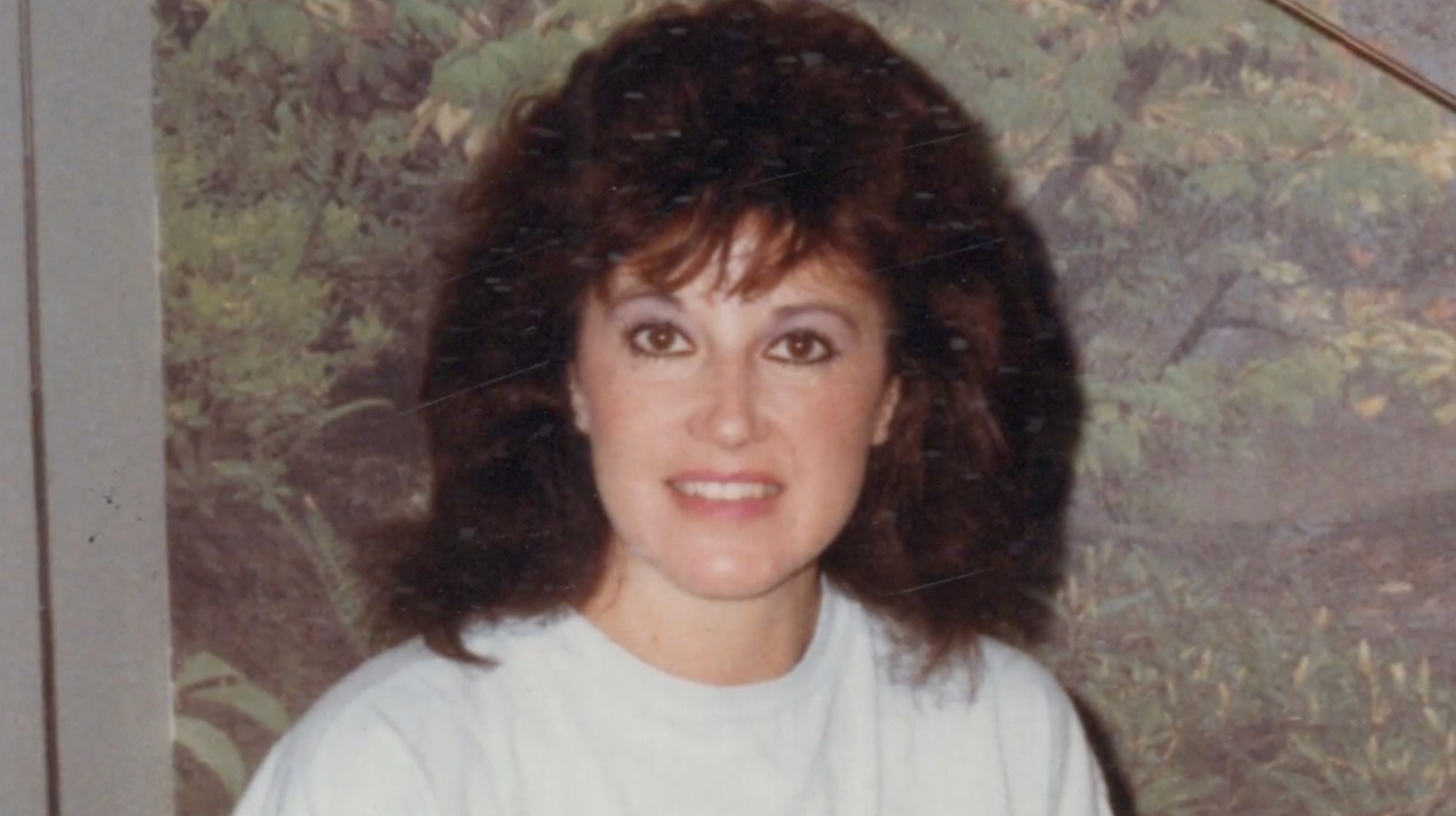 Reminisced on the show about how she first met Sean, Margie stated, "He was very confident, very charming, and a gentleman. He had vibrant blue eyes and a beautiful smile. And he kept looking my way." According to the episode, Sean told her he was a chef who had graduated from Paris' Le Cordon Bleu. Margie recounted how he asked for her phone number and took her to a cozy restaurant on their first date. He stated he was from New Zealand, had lost his family in a terrible plane crash, and his wife died in childbirth.
Sympathizing with Sean's tragic life, Margie quickly connected with him, more so when he told her he had a daughter in California and a son in Montana. Since she was a mother of three daughters from her previous marriage, she was swayed by his looks, caring and kind behavior, and love for his children. However, Sean was not how he portrayed himself — Margie learned this about two months into their relationship when he brought gym memberships and athletic attire for her and her daughters.
According to the show, Margie refused to take the gifts and returned home later to find the dresses hanging on the doors of their bedrooms. Flustered by the incident, she contacted Sean to learn he had broken into her home through a bathroom window and put those there as a gesture. Sensing something was wrong with him, Margie decided to break things off. Nevertheless, they reconnected within months after Sean informed her his daughter had passed away in a terrible accident, and she sympathized with his tragedy.
Where is Margie Bult Now?
Within a year of the meeting at the bar, Sean and Margie were married. Yet, the wedding bliss did not last long when she found he suffered from financial troubles and wanted to control her finances. Margie started to suspect her husband and snooped around his belongings to find many things contradicting his story. She said, "I noticed on his daughter's death certificate the date she died was wrong. There are some misspelled words, and there wasn't a state seal." When Margie confronted Sean, he was not taken aback and explained he was in the witness protection program after getting involved with the mafia in New Zealand.
Margie found that hard to believe and continued going through Sean's personal belongings. On March 20, 1988, one of her friends called her to inform her she had seen him on an episode of "America's Most Wanted." According to the televised show, Paul Steven Mack, who looked eerily similar to Sean, was wanted for two murders in California and Ohio. Margie gathered more evidence and confirmed the story before going to the police. She discovered that Sean possessed two social security cards and took a glass containing his fingerprints to the authorities.
Margie recounted how the detectives were apprehensive of her story but believed her when the prints on the glass matched Paul's in the police database. Moreover, she shared how horrified she was when she learned Paul had married seven times before, with her being his eighth spouse. The convicted rapist and murderer was sentenced to 25 years to life in prison in 1991. According to records, Margie, now in her early 70s, continues to live in Salt Lake City, Utah. She is an author and has written a book titled 'Tainted Roses: I Married America's Most Wanted,' which details her harrowing experiences with Paul.
Read More: Who Were Paul Steven Mack's Victims? How Did He Die?