HBO's 'The Gilded Age' weaves a tale of romance and rivalry in 19th-century New York society, where the characters are constantly clawing at the ladder to get themselves at the top of the social hierarchy. Most of them, at least. For Marian Brook, a place amongst the elite and the amount of money they have doesn't matter. All she cares about is a good life, preferably with a man that she is head over heels in love with. She comes close to realizing that dream with Mr. Tom Raikes in the first season, but things don't pan out as she'd imagined. Things look much better for her in the second season with the arrival of Dashiell Montgomery. Is there romance in their future? Let's find out. SPOILERS AHEAD
Marian Meets a Potential Suitor in Dashiell Montgomery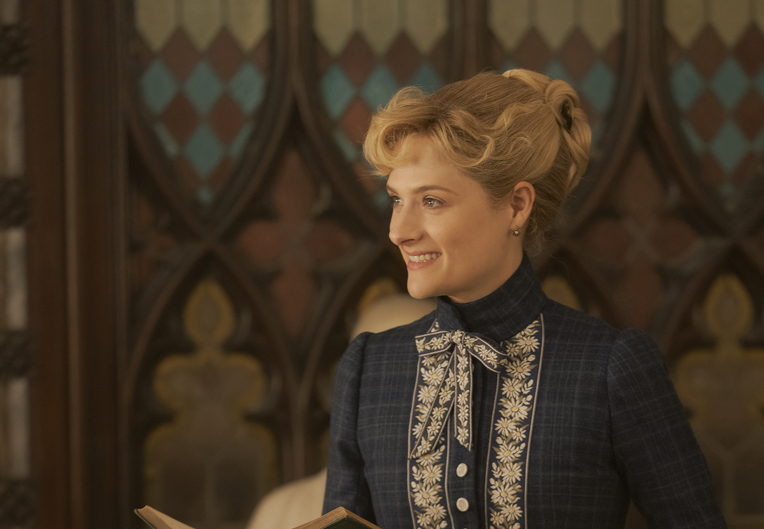 The first episode of 'The Gilded Age' Season 2 introduces the audience to a certain Mr. Dashiell Montgomery. He is wealthy and widowed and has a daughter, Frances, who is still a mere child. He is related to Agnes Van Rhijn from her husband's side as her nephew and is one of the few people that she sees in a good light without scorn, which is high praise for anyone, especially now that Marian has realized that her aunt is rarely, if ever, wrong about people.
Aunt Ada reveals that Dashiell has been away from New York for a while, and she is excited to have him back in the city. When Marian meets him, she too realizes why the man is so popular amongst her aunts. He is charming and handsome and still very young. When Marian is introduced to him as Agnes' niece, he wonders if it makes him and Marian cousins. She notes that while they could be considered cousins, it would be very distant and surely not by blood. This detail is interesting because it lays down the fact that Dashiell and Marian are not related to each other, which means there is a possibility for a romance to blossom.
Having been dumped by Tom Raikes for a Cissie Bingham, Marian has learned the lesson that she cannot trust and fall in love with just anyone. She has no money, which puts her at a disadvantage, but her connection with Agnes Van Rhijn gives her all that she needs to find a suitable husband for herself. When she came to New York, her aunts, especially Agnes, made their expectations for her future husband very clear. It had to be someone of good social standing with enough money to give Marian a comfortable life. Dashiell Montgomery seems to check those boxes, and the biggest green flag is that he has Agnes' approval.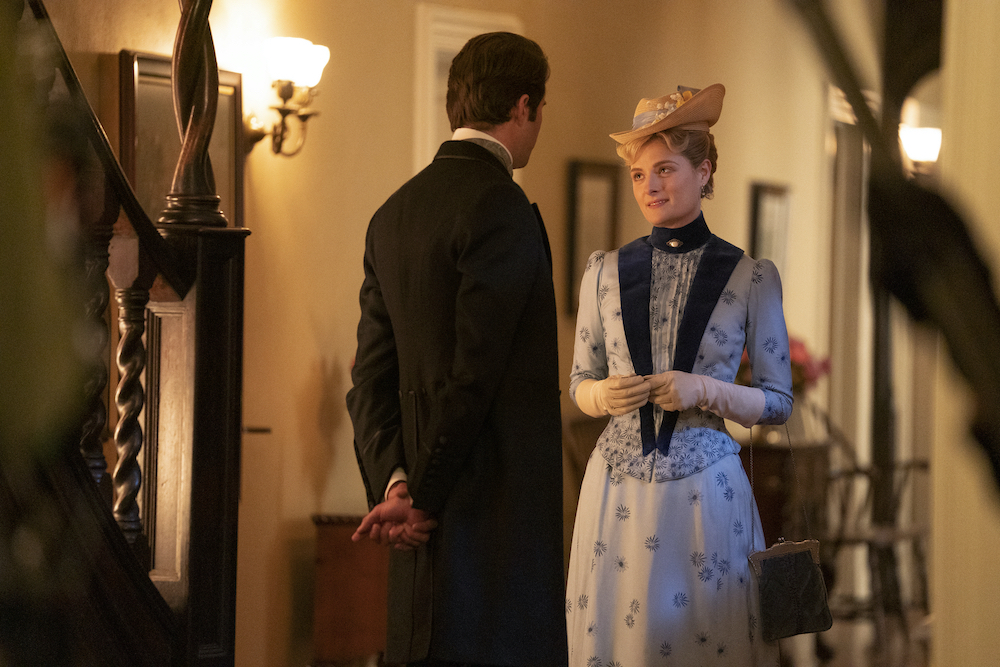 Another thing that adds to the suspicion that 'The Gilded Age' is laying the foundation of a romance between Marian and Mr. Montgomery is that they have already been linked by his daughter, Frances. Between the events of Season 1 and 2, Marian takes a job teaching painting to kids in a school on Thursdays. She keeps it a secret from her aunts because she knows they wouldn't approve of it, and she is right. But all this while, Marian didn't realize that one of her students was Frances. So, when Dashiell introduces his daughter to Marian, he and others discover that the girl already knows Marian as her teacher.
The fact that Marian is teaching Frances and that the girl already seems to like her a lot creates a bridge between Marian and Dashiell. If it isn't at dinners and balls, they would surely bump into each other at Frances' school. With his wife dead, Dashiell would be on the lookout for a wife who could fill the role of Frances' mother. Because he is wealthy, it's understood that money wouldn't be the matter when it comes to finding a girl to marry. He'd be more concerned with a woman who can bond with his daughter and be a good mother to her. Marian already has a repertoire with Frances, and her amiability is sure to win over young Mr. Montgomery as well.
Considering all this, it looks like Marian and Dashiell are tailor-made for each other. Their falling in love is just a matter of time, and with Aunt Agnes' blessing, there is no possible hurdle in their path unless something untoward about Mr. Montgomery comes to light. Without it, we believe Marian is set to receive her happy ending this season.
Read More: Is The Gilded Age Based on a True Story?