On December 12, 1990, Marilyn Reza was found shot and strangled in her Suffolk County, New York, house. Her husband was away on a conference in Washington, and neighbors were shocked to hear of the slaying as they suspected intruders of having done it. Investigation Discovery's 'Betrayed: Prescription for Murder' chronicles the heinous murder and shows how the police investigation uncovered an illicit affair and found the murderer to be much closer to home. If you are intrigued by this case and want to know where the perpetrator is today, we have got you covered.
How Did Marilyn Reza Die?
Marilyn Reza was a loving wife who resided with her husband of 22 years in her Suffolk County home. She had a high standing in society and was respected by all. She was a mother to two daughters, Elizabeth and Kristyn, and worked as a nurse at her husband's office. She was also quite religious and even sang in the church choir.
On December 12, 1990, Marilyn failed to turn up at her workplace. This alarmed her co-workers, and they immediately informed the police. When authorities went to check on her, they were met with a gruesome sight. The front door to the couple's house was left ajar, but there were no signs of forced entry. When authorities walked in, they found Marilyn Reza in the bedroom. She was under a blanket and was even resting her head on the pillow. However, on closer inspection, the truth was much grimmer. Authorities found the woman to be shot in the head with a .22 caliber gun. She was also strangled, and the police declared her dead.
Although it seemed like a robbery had taken place — with drawers open everywhere and things scattered — the police knew that it might be staged to throw them off the path as there was no forced entry. Moreover, the murder had no witnesses as both of Marilyn's daughters were away at school, and her husband was in a conference in Washington. He arrived hours after his wife's body was discovered and appeared to be quite distraught.
Who Killed Marilyn Reza?
When the police first started investigating the murder, they were at a loss because of the lack of leads. Furthermore, although they thought that Marilyn was killed by someone who loved her, her husband, Robert Reza, seemed to have a strong alibi in the form of his conference. Additionally, every neighbor they questioned insisted on the Rezas having a strong and wonderful marriage for 22 years. However, through their investigation, the police found out that the Rezas, in actuality, had a troubled marriage and were even undergoing therapy.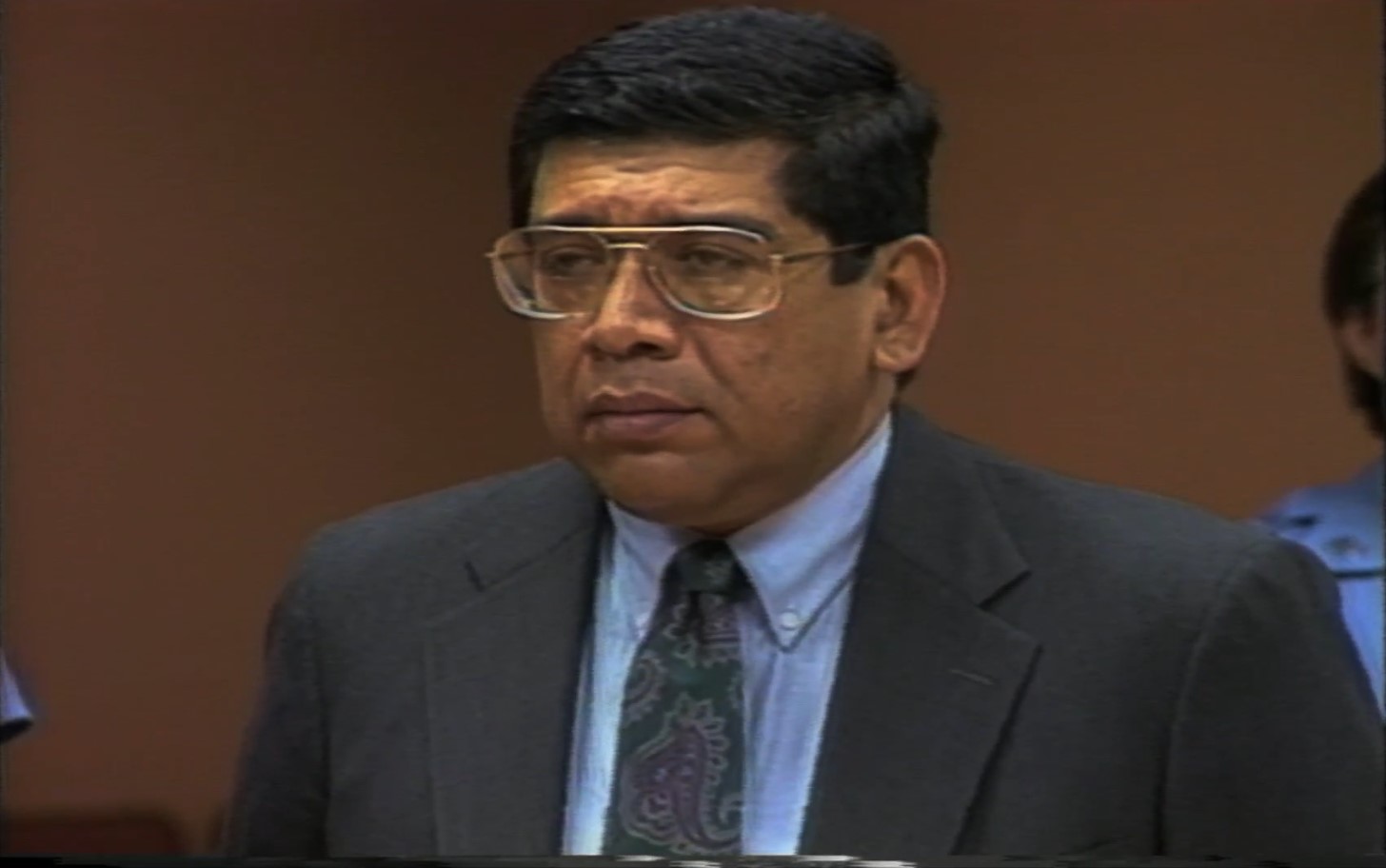 What further irked their suspicion was Robert calling them up and offering to help as well as him holding a press conference where he praised the police for their work. The truth gradually started to emerge when authorities began talking to Robert's colleagues. Through them, they learned that Reza and his wife were not on good terms, and he had been known to express his displeasure about his wife and marriage in public. The police then began looking into Robert's flight details and hotel bookings, where they found even more incriminating evidence.
They found two airplane tickets in Robert's name, one being the original ticket and one for December 11, which would have given Robert the chance to come back home, kill his wife, and then go off to the conference again to maintain an alibi. They also discovered that Robert checked out of his Washington hotel on December 12, although the conference was supposed to last till December 14. Moreover, the checkout time was almost 2 hours before he was informed of his wife's death.
Additionally, they found that he parked his car in LaGuardia Airport's parking lot 4 on December 10, but when he took it back on December 12, it was from parking lot 1, which indicated that he might have used his car between that time. When Robert was questioned and faced with the evidence, he finally confessed to killing his wife. Right after his confession and arrest, another shocking news came to light. Robert was found to be having an affair with Kathy J. Senese, the organist at his church. Kathy even came forward and claimed that she and Robert were seeing each other for a few months and that he had even told her that he might appear to be broken down if anything happened to his wife, but in reality, he would not feel so.
Is Robert Reza Dead or Alive?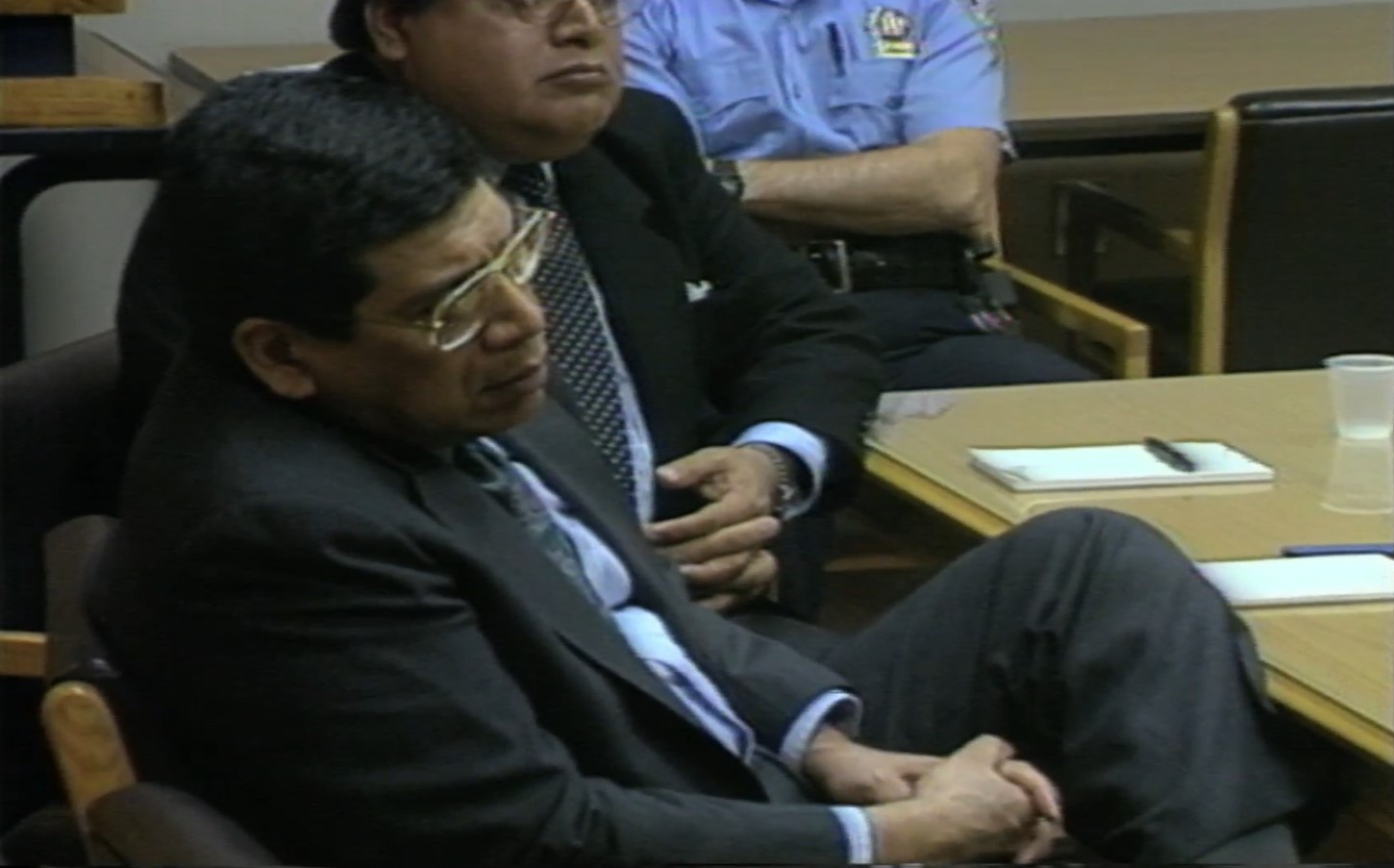 Once Robert Reza was arrested and charged with the murder of his wife, he decided to go with the insanity plea. He claimed that he had temporary insanity due to a mental illness that led him to the murder. However, the jury did not agree with the plea and instead convicted him of second-degree murder. Based on his conviction, Robert was sentenced to 25 years to life in prison in 1992. In 2012, Robert Reza was incarcerated at the Fishkill Correctional Facility in Beacon, New York, when he passed away. His death was reported to have occurred from natural causes.
Read More: Where Are Marilyn Reza's Daughters Now?