A popular prosecutor in Kaufman County, Texas, Mark Hasse was known for his integrity towards his job. However, Mark had no idea that his job would lead to his demise as a masked assailant murdered the prosecutor on January 31, 2013. The investigation was pretty challenging as the police knew that people could have numerous motives to kill a prosecutor.
However, a second set of murders provided authorities with a strange breakthrough. 'Dateline: Bad Intentions' takes the viewer through the gruesome murder and follows the investigation that brought the perpetrator to justice. Let's delve into the details surrounding the incident and find out more, shall we?
How Did Mark Hasse Die?
A resident of Kaufman County, Texas, Mark Hasse was 57-years-old at the time of his murder. While Mark had enjoyed an incredibly successful career as a prosecutor, he was serving as Kaufman County's associate district attorney in the days leading up to his death. Moreover, his colleagues and people in the justice department knew Mark for his integrity and aggressive approach, which won him numerous cases. Interestingly, Mark was also well-loved in his personal life, as his neighbors and loved ones described him as a kindhearted individual who loved helping others.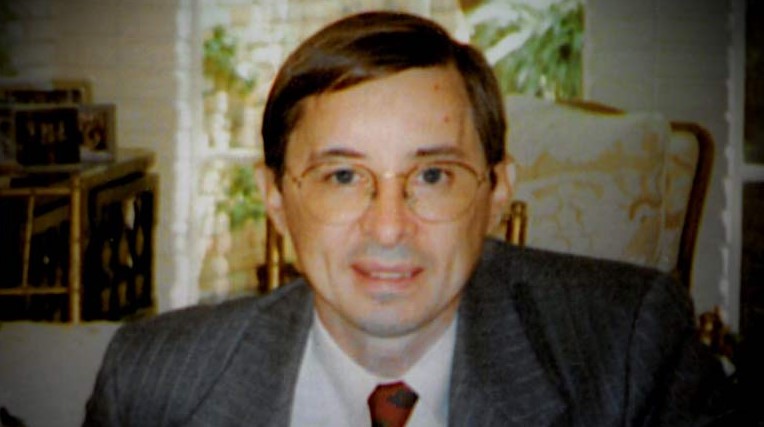 Mark also tried his best to remain friendly with the people around him, although a prosecutor is bound to make numerous enemies due to the nature of their jobs. However, people were still surprised when the police suggested that Mark's job might have led to his demise. He was walking along a road in Kaufman County on January 31, 2013, when a masked gunman approached him. However, before the prosecutor could react or call for help, the assailant drew a gun and shot Mark in broad daylight.
Interestingly, there were several witnesses to the murder, and although the police were involved almost immediately, the killer fled from the scene in a getaway car. By the time first responders reached the murder scene, they found Mark lying unresponsive in a pool of his own blood on the pavement. Hence, while an initial medical examination declared him dead and spotted several bullet wounds, an autopsy determined that the victim died after being shot at from close range.
Who Killed Mark Hasse?
The initial investigation into Mark Hasse's murder was highly challenging as the police had almost zero leads to work with. Even though Mark was gunned down in broad daylight in front of several onlookers, none of them could describe the assailant as he was completely covered from head to toe. Moreover, even though some of the eyewitnesses provided a description of the suspect's vehicle, the police were never able to track it down.
Since Mark Hasse worked as a prosecutor and was responsible for putting numerous criminals in jail, law enforcement officials knew that there were many who had a motive for the murder. In the meantime, Mark's friends and family informed the police that the prosecutor had no known enemies, and it was unlikely for a personal grudge to have led to such a violent crime. Hence, convinced that Mark's profession had a link to his death, law enforcement officials poured through his old cases, looking for possible suspects, but no one stood out immediately.
Surprisingly, the police were still investigating Mark's murder on March 30, 2013, when Kaufman County witnessed another horrifying crime. This time, a masked gunman broke into District Attorney Michael McLelland's home and shot him and his wife, Cynthia McLelland, as they lay sleeping in their bed. When authorities began investigating the double murder, they realized the attacker had emptied a whole magazine of bullets into the bodies. This indicated that it was a personal crime fueled by hatred and not a professional hit.
Moreover, the police began wondering if Michael and Cynthia's murders were connected with Mark's. When investigating cases Michael and Mark had worked on together, the authorities learned about Eric Williams, a former justice of the peace in Kaufman County, who was spotted stealing three computer monitors in May 2011. Since Eric was caught on CCTV, Michael McLelland asked him to plead guilty to a misdemeanor. However, when Eric disagreed, Michael asked Mark Hasse to prosecute him on a felony charge, which led to a conviction.
Once law enforcement officers interviewed Eric's wife, Kim Williams, they learned that the former justice of the peace had been plotting revenge ever since his conviction. Moreover, Kim also confessed to knowing about the murders and admitted to her husband's role in all three homicides. On top of it, Kim mentioned that Eric had plans to murder others, including the judge who sentenced him. When looking into Eric, the police were led to a storage unit registered in his friend's name.
However, the friend insisted that Eric had asked him to rent out the unit and claimed it was being used to store a massive amount of weapons and ammunition. Moreover, the police also found the getaway car used in Mark's murder inside the unit. Hence, with ample evidence for an arrest, Eric Williams was taken into custody for his involvement in the murders.
When presented in court, Eric pled not guilty to the charges against him and seemed quite confident about walking free. However, the jury saw it differently and convicted him of capital murder. As a result, Eric was sentenced to death in 2014. On the other hand, Kim pled guilty to being an accessory after the fact and even admitted to her role as a getaway driver, which fetched her 40 years in prison. Hence, with parole out of the picture for Eric, he currently remains on death row at the TDCJ Polunsky Unit in West Livingston, Texas.
Read More: Michael and Cynthia McLelland: Why Were They Murdered? Who Killed Them?