Investigation Discovery's 'People Magazine Investigates: Where is Mark Himebaugh?' tries to untangle the mystery behind the disappearance of 11-year-old Mark Himebaugh from Del Haven, New Jersey, in late November 1991. The episode features interviews with his family and investigators involved in the search over the following three decades. So, how did Mark disappear, and is he still missing? Let's find out.
What Happened To Mark Himebaugh?
Mark Himebaugh was born to Jody and Maureen Himebaugh in Del Haven in Middle Township, New Jersey, on May 23, 1980. The latter recalled moving to Del Haven in 1976 and the birth of her elder son, Matthew, in 1978. Mark's aunt, Kristen Hamann, reminisced, "Mark, with his bright red hair and freckles, was so sweet." Maureen added, "He loved animals, adored nature, and liked building things. He was in love with the Delaware Bay." As the child grew up, he shared a great bond with his mother, and his kindness to others stood out.
However, things began to change when Mark started attending school, and the teachers complained about how he got upset when things did not seem to go his way. His cousin, Lauren Maguire, shared how the boy was diagnosed with Obsessive-Compulsive Disorder (OCD), which caused frequent and intense outbursts. Besides, Mark's family explained how he would throw a fit over trivial issues, like tossing the controller if he lost in a video game. While Maureen was patient with her younger son, she alleged Jody did not share the same in such situations.
Maureen stated, "I don't think Jody understood Mark or felt something was wrong with Mark. He could not deal with it." She also recalled how Jody constantly moved from one job to another, causing the family to experience financial issues. Maureen had to work as a waitress and clean homes to pay the bills and raise her boys while her husband allegedly spent more time with his hobbies — his boat and pop-up truck camper. The couple eventually separated in March 1991, and the show explained the separation ensued a hard time for the Himebaughs.
On November 25, 1991, Mark, then 11, was excited to celebrate the upcoming Thanksgiving in three days, followed by his mother's birthday on the weekend. Maureen recollected, "It was a normal day with Mark going to school and returning home to watch TV on the couch like he usually does." She recalled noticing smoke coming from the nearby brush around the same time. Retired Green Creek Fire Company Chief David Zeiss remembered how a brush fire broke out in a marsh near the Himebaugh residence in Del Haven, just steps from the beach.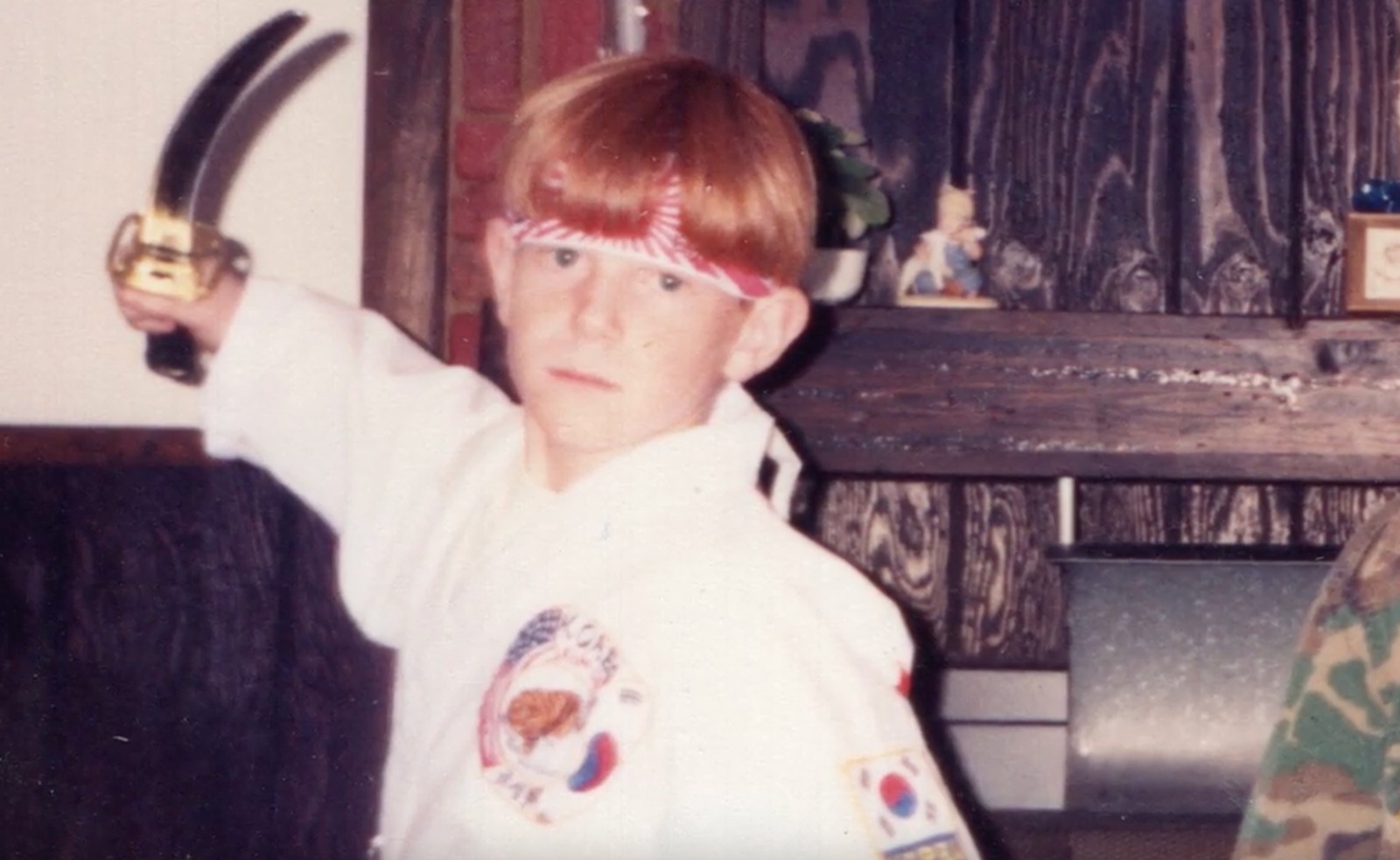 Zeiss recalled arriving at the scene to discover heavy smoke from the south of Sunray Beach, with people from the neighborhood gathering around. As the firefighters struggled to put out the brush fire, the adventurous 11-year-old Mark was more excited than most to see the action. Maureen reminisced, "He was a Curious George. Immediately, he got up and asked me whether he could run see it." Even though he had broken his left foot on the monkey bar around six weeks ago and only just got his walking boot removed, his mother agreed.
Maureen recollected how Mark took off his "good sneakers" and wore his hand-me-downs before running off toward Sunray Beach, visible from their residence. Dressed in a navy blue sweatshirt, grey pants, and the hand-me-down LA Gear sneakers he got from his older brother, Matthew, the young boy walked down his street, Sunray Road, onto Delaware Avenue, which ran parallel to Sunray Beach on the Delaware Bay. Around that time, a neighbor knocked on the door and asked Maureen to drive her to pick up her car from a repair shop.
According to the show, Maureen was supposed to be back within 15 minutes of her bidding Mark goodbye. However, she got late due to the blockades placed on the road by the fire personnel to detour traffic because of the blaze. When Maureen returned, she could not find her son anywhere and reported him missing around 5:00 PM. Reports claimed a park guard had last seen Mark around 4:00 PM. The authorities mounted an extensive search, including canine units, an army of volunteers from the community, and helicopters.
Is Mark Himebaugh Dead or Alive?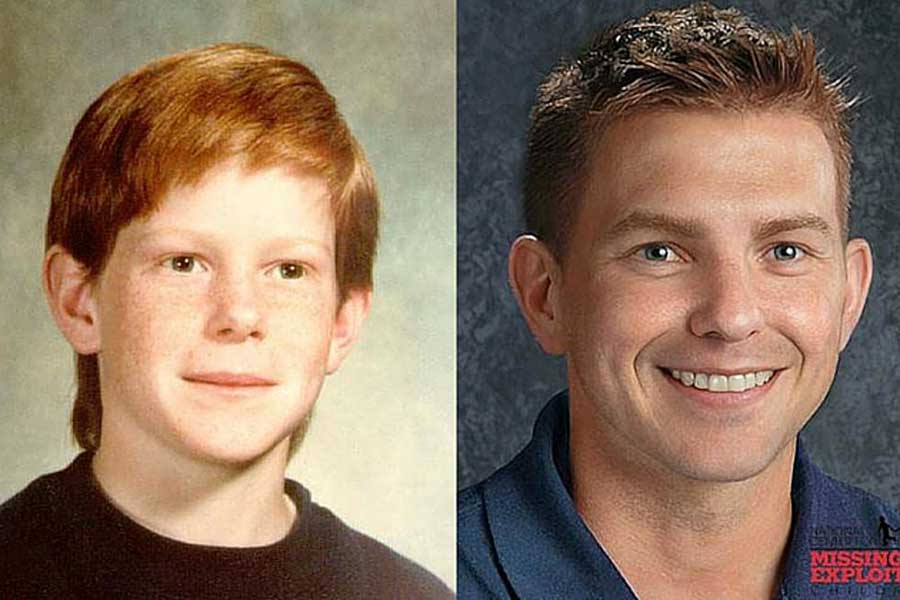 One of the firefighters found Mark's right sneaker in the sandy brush a block from the Himebaugh home on the evening of November 25. Maureen recalled, "I got excited, thinking, 'He's got to be out there, there's his sneaker.'" Sadly, the shoe provided no evidence, and the authorities eventually concluded Mark was abducted by someone amidst the crowd gathered to watch the fire. The police initially suspected his father, Jody Himebaugh, partially due to him raising suspicions by allegedly going to work while others looked for his son.
But retired Middle Township Detective Rich McHale dismissed Jody as a suspect as he had a concrete alibi. Dozens of tips flooded the officers, with people claiming to have seen the child talking with two "persons of interest" in a small white or gray car at approximately 3:30 PM, while others claimed they saw him with a young girl of his age. Neither of the potential suspects has been identified yet despite New Jersey state Police circulating a composite sketch of the male passenger allegedly seen speaking with Mark.
However, the police did identify one suspect — a convicted offender for child sex crimes — based on his resemblance to a composite sketch. The criminal — Pennsylvania resident Thomas Butcavage — had been sentenced to 18 to 36 years in prison after being convicted of sexual assault against young boys. A male sex worker linked Thomas to Mark when he told the police the convict had shown him a video of a boy resembling the missing 11-year-old. Nevertheless, Thomas has continually denied involvement in Mark's disappearance, and the authorities have not found any physical evidence tying him to the case.
The Middle Township police continue to urge people to come forward if they have any proof linking Thomas with the disappearance. In May 2023, the authorities stated they were partnering with Tabtu Corp and its service provider Terawe to use Vollee Artificial Intelligence to comb through evidence to find patterns not readily apparent to the naked eye. A reward fund also offers $10,000 for valid information and $30,000 for the safe return of Mark. Maureen stated, "I'm still waiting and hoping not, so much dreaming, but hoping to get closure."
Read More: Ryan Doyle: Where is Lora Fischer's Killer Boyfriend Now?