When Police Officer Martin Ganz was brutally gunned down during a routine stop, the community of Manhattan Beach, California, was left shellshocked. Fortunately, Ganz's teenage nephew, who was present at the scene, managed to escape unharmed. Investigation Discovery's 'Evil Lives Here: Shadows of Death: The Ride Along' looks into the horrifying shooting and details how a ruthless criminal snuffed out the life of one of the best police officers on the force. Let's dig deeper into this case and find out where the murderer is at present, shall we?
How Did Martin Ganz Die?
Martin Ganz was a respected member of the police department and was a part of the Manhattan Beach Force since 1989. Society adored him as a law enforcement officer and a human being, and Ganz was reported to be extremely helpful towards anyone in trouble. On December 27, 1993, Martin Ganz, 29, was riding along with his thirteen-year-old cousin, Don Ganz, when he signaled a vehicle to pull over right outside the Manhattan Village shopping mall at about 11 pm.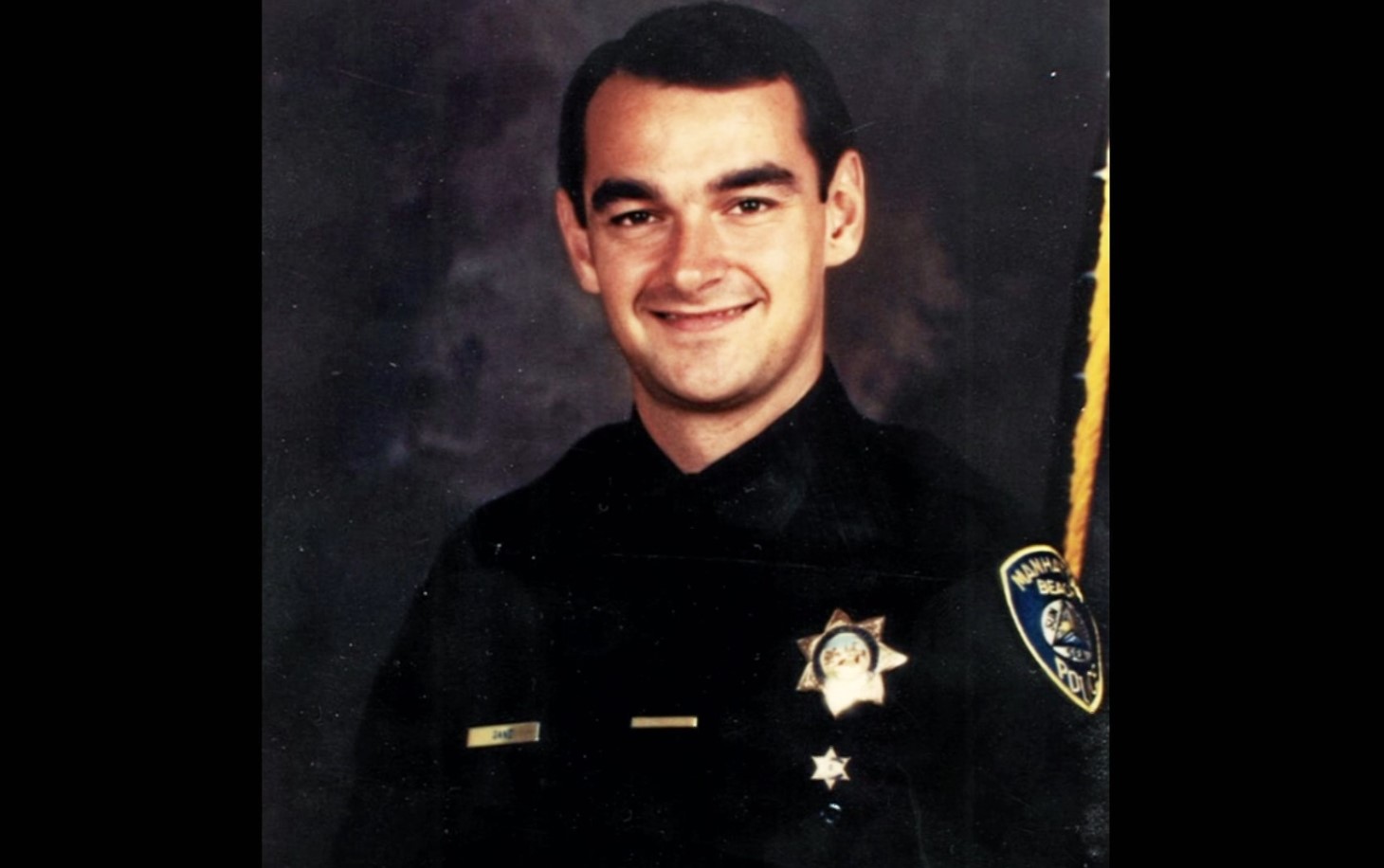 It was a routine traffic stop, and Ganz did not think much of it as he approached the vehicle. As soon as the officer approached the car, the person inside began shooting at him with a semi-automatic weapon. Ganz somehow tried to fall back and take cover behind his vehicle but was shot thrice with two bullets hitting him outside the protection area of his bulletproof vest. The show also mentions how the attacker had turned on Ganz's teenage cousin but fled as his gun jammed.
Martin Ganz was shifted to a nearby hospital, where he, unfortunately, succumbed to his injuries. The police surveyed the crime scene and recovered shell casing as well as surveillance footage of the incident. They also interviewed Ganz's cousin and another passer-by, Jennifer La Fond, who tried to describe the attacker to the police hoping it would allow officers to catch the killer as soon as possible.
Who Killed Martin Ganz?
A handful of days after Martin Ganz's slaying, the police received an anonymous tip that claimed that Roger Hoan Brady was the one who shot Martin Ganz in cold blood. By then, the police had used the eyewitness descriptions and CCTV footage to get an idea about the attacker and the specific vehicle he drove. When the tip came in, the police decided to put Brady's picture in a line-up and had the eyewitnesses try and single him out. However, unfortunately, neither Don Ganz nor Jennifer La Fond was able to recognize the shooter. With no way out, the police were forced to let Brady go.
As the investigation continued, the police kept meeting a lot of dead ends and almost ran out of leads to follow. At that time, they received information that Brady was suspected of a shooting in the state of Oregon. Police officers looked into the matter and found that Brady was a suspect in the death of a 55-year-old nurse. When authorities checked on Brady, who was residing at his parents' residence, they found the same make and model of the car that Martin Ganz's killer was driving.
Immediately suspecting his involvement in the crime, officers sent his gun in for an examination, and the ballistic report was found to be a match to the weapon that killed Officer Ganz. Validated that they had their man, the police put Brady in a line-up, and this time, he was singled out. With a pile of evidence against Roger Brady, he was finally charged with the murder of Martin Ganz.
Where Is Roger Hoan Brady Now?
Before Roger Brady could stand trial for the murder of Martin Ganz, he was tried, convicted, and sentenced to life in prison in 1996 for the murder of the Oregon nurse. After his conviction in Oregon, Brady was extradited to California, where he was put on trial for Officer Ganz's death. In November 1998, Brady was found guilty of the first-degree murder of Officer Martin Ganz, and the jury sentenced him to death in 1999.
Over the years, Roger Hoan Brady had appealed his death penalty but was always turned down. However, in 2019, California Governor Gavin Newsom stopped all executions in the state through an executive order. Thus, at present, Roger Hoan Brady is at the California Medical Facility in Solano County, California.
Read More: Megan Sharpton Murder: Where Is Donnie Jones Jr. Now?