When Mary Lou Arruda went missing on September 8, 1978, little did people know of the terrible fate that had befallen the teenager. A few months of frantic searching later, her decomposed body was found in the Freetown State Forest. Investigation Discovery's 'Predator at Large: He's Gonna Do It to Your Daughter' showcases the brutal murder and the subsequent investigation, which tried its best to bring the murderer to justice. Let's find out more about this case and where the perpetrator is today, shall we?
How Did Mary Lou Arruda Die?
A resident of Raynham, Massachusetts, Mary Lou Arruda was 15 at the time of her sudden passing. A high school student and an enthusiastic cheerleader, Mary Lou was described as being full of life. Adored by her family and friends, people were left grasping for answers when her young life was snatched cruelly away.

On September 8, 1978, Mary Lou Arruda went missing from her hometown of Raynham. The teenager was out cycling when she disappeared without a trace. Her family grew increasingly concerned when Mary did not return home. And with no news about the teenager's whereabouts, the police got involved in the case. Immediately search parties were organized, and people began combing through the nearby areas looking for any signs of the missing teenager. At around 4:30 pm on that same day, Mary's orange 10-speed bike was found at the side of a road near her residence.
With a missing person case in full swing, the police carried out their investigation and kept up the search. Ultimately, on November 11, a few months later, the missing girl's body was found in the Freetown State Forest. The body which was tied to a tree was almost decomposed. However, an autopsy determined asphyxia to be the cause of death. It was even determined that the girl was still alive while being tied to the tree, and when she fell unconscious, she suffocated and died. Medical examiners also concluded that, in all likelihood, Mary Lou Arruda passed away on the same day she first went missing.
Who Killed Mary Lou Arruda?
After several appeals and conviction reversals, James Kater was ultimately convicted of Mary's murder in 1996. According to the Investigation Discovery show, multiple people gave eyewitness accounts of the day of the disappearance to the police. Witnesses told people how they had seen a specific green car with a silver or black stripe in the area just before the kidnapping. Witnesses were also able to give quite a vivid description of the lone male driving the car. Based on witness statements, the police began closing in on Kater, who worked at a donut store and owned a similar vehicle.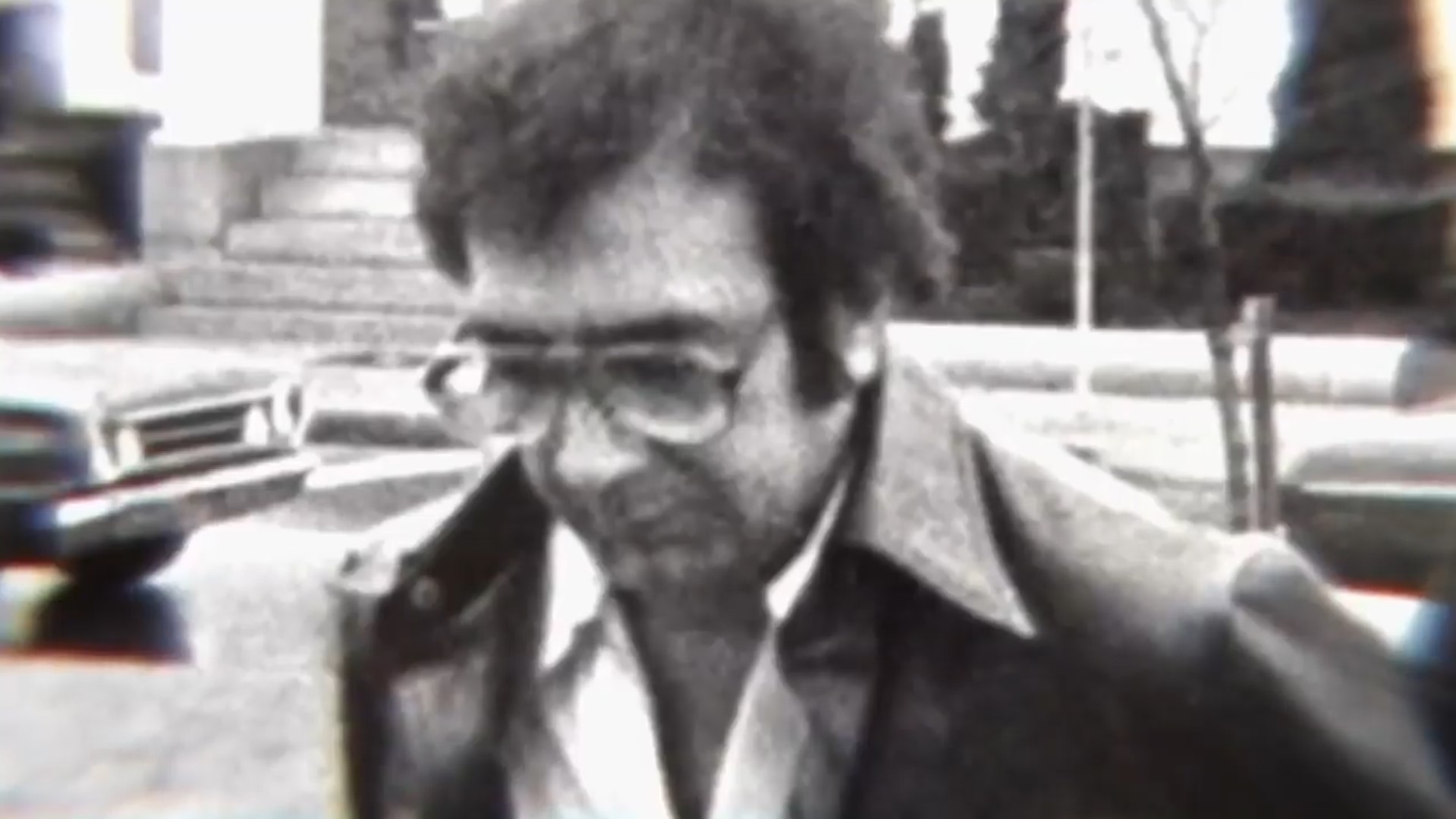 Kater was even more "interesting" as a suspect as he was previously convicted of a similar crime. Prior to Mary's disappearance, Kater was involved in abducting and attempting to murder another young female. However, she somehow managed to break free and informed the police about her ordeal. Kater even served a jail term for the offense but was released before schedule. Still, when authorities questioned Kater about Mary Lou Arruda's disappearance, he claimed he wasn't involved. Moreover, he said that during the time of the murder, he was out running various errands in the town. This shaky alibi was soon disproved through efficient investigation.
Upon further investigation, the police found various evidence linking Kater to the teen's abduction and murder. For starters, the police found out that Kater had washed his car twice on the day of Mary's disappearance. They also found cartons of a specific cigarette brand in Kater's car and matched them to cigarette butts of the same brand located near Mary's abandoned bike. According to the show, authorities also found a mark on Kater's car, which they believed was caused by the man ramming into the teen's bicycle. Moreover, the final nail in the coffin for Kater came in the form of a tire impression found near the abandoned cycle. The tire prints were of an unusual pattern and were an exact match to Kater's car's tires. With ample evidence on their hands, the police decided to arrest James Kater and charged him with the murder of Mary Lou Arruda.
Is James Kater Dead or Alive?
James Kater passed away in 2016 due to cancer. Once arrested, James Kater insisted on his innocence and pleaded not guilty in his trial. Ultimately, the jury did not agree with him and convicted him of Mary Lou Arruda's abduction and murder. However, right after his conviction, he appealed his case and won a retrial, thus effectively overturning the original judgment. In the retrial in 1986, James Kater was found guilty for the second time, but this time too, his conviction got overturned after an appeal by his lawyers after they claimed that some witnesses testified while under the effects of hypnosis.
Kater's third trial in 1992 also did not prove successful in getting a conviction as it ended in a mistrial. However, in 1996, James Kater was finally convicted and sentenced to life in prison without the chance of parole. Kater tried to appeal this conviction as well, but the court threw his petition out. In 2016, Kater was being housed at the Shirley state prison when he fell gravely ill and had to be shifted to the Lemuel Shattuck Hospital on January 9. Even a hospital stay could not stop his condition from worsening, and finally, on January 23, 2016, James Kater breathed his last. The cause of death was determined to be cancer.
Read More: Megan Sharpton Murder: Where Is Donnie Jones Jr. Now?