Investigation Disocvery's 'Lone Star Murders: Immaculate Deception' follows how a mother of three, Mary Lou Rodriguez, 26, disappeared from her San Antonio, Texas, home in July 2019. However, the authorities solved the crime within a couple of days and arrested the alleged perpetrator, who led them to where Mary's body was buried. If you're interested in knowing what happened, including the alleged killer's identity, we've your back. Here's what we know.
How Did Mary Lou Rodriguez Die?
Mary Lou Rodriguez's sister, Martha Carrillo, described her sister by saying, "You never heard 'No' from her. She was the 'tia' to be around with. She was up for anything you wanted to do, whether it was dancing, or coming and cooking anything. You would never hear her say 'No.'" According to family sources, Mary's friends and relatives could blindly count on her, and she never let them down. Martha said, "We were just so close. Very close. She had so much ahead of her."
Hence, it came as a shock when Mary's common-law husband, Enrique Perez, called Martha to report Mary missing after they had a bitter fight on July 27, 2019. The police looked for Mary for a couple of days before her badly decomposed body was found in Lampasas County on July 30. According to the autopsy report, she was strangled to death before being buried in a shallow grave.
Who Killed Mary Lou Rodriguez?
According to reports, Mary's sister, Martha, reported her sister missing to San Antonio police on July 27 afternoon. She claimed her sister had been missing from their San Antonio house in the 700 block of Sabinas earlier that day after a heated argument with her spouse, Enrique, then 25. When the officers interviewed Enrique, he alleged he caught Mary cheating on him, and she ran away. However, he claimed Mary had called him that morning and told him she shifted to Austin and would never return.
Martha contended Mary never ran away after their arguments, including once when Enrique allegedly assaulted her. She also told the officers she failed to fathom why her sister did not come to her home because she lived within walking distance. Martha claimed Mary usually called her after an argument to tell her sister she was fine and what had happened. However, she never called Martha on July 27 after the couple's alleged fight. Instead, Enrique phoned and requested her to pick up the children while he went to Austin to search for his wife.
According to Enrique, the couple went to a bar late July 26 night, leaving their children in Martha's care. Afterward, he claimed they returned home to sleep for a while before getting up around 6:00 am to pick up the children. He alleged he carried Mary to his Chevy Silverado pickup truck, explaining she "liked to be carried and was lazy" when the investigators inquired about his action. When they reached Martha's home, Mary did not accompany Enrique to collect the kids.
Enrique claimed the family went to McDonald's, and he ordered a drink when the children declined to have food. The officers reviewed the fast food chain's outlet to see Mary was in the front seat though she appeared unresponsive. According to the court affidavit, they went home, and Enrique carried Mary to bed. Their youngest child went to bed with them while the other two occupied the sofa. He claimed he woke up to find she was on her phone and texting.
Enrique alleged he caught her cheating, and the two argued, with Mary trying to run outside and Perez grabbing her by her hair. He let her go, and she allegedly ran off without her phone or shoes. However, his arrest warrant affidavit stated the police found several inconsistencies in his statement. They noted a shovel and a pick in his Chevy's backseat with what appeared to be fresh dirt. However, Enrique consented to the police searching his home and two vehicles and allowed the officers to interview his three children.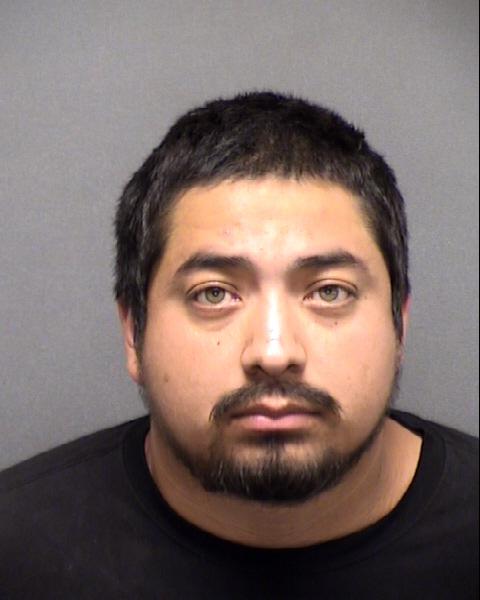 The kids stated their mother was asleep in the front seat the entire morning and never woke up. They claimed they heard no disturbance or did not witness Mary running away. However, the arrest warrant revealed the youngest kid, a 5-year-old girl, alleged she saw her dad strangling her mom and breaking her phone. But the child was unable to provide a timeline of when it occurred because of her young age. The police interviewed a neighbor and learned he heard a truck speed down the street around 3:00 am.
He also stated there were noises of arguments from Enrique's residence a short while after the vehicle's departure. The neighbor also alleged he heard a woman yell before everything went silent. According to a police report, the investigators found broken fingernails on the ground belonging to Mary, while the odor of cleaning products was in the home's air. Enrique continued to claim Mary was in Austin, though he refused to name the places where he looked for her when he went over.
How Did Enrique Perez Die?
As the police continued investigating the home, Enrique's mother picked him up at Martha's house and told the officers they were going to the store. However, Enrique's father informed the police on July 29 that his son had admitted to strangling Mary, and the mother-son duo was headed to where he buried his spouse's body. But the police unsuccessfully looked for Enrique and his mother.
The following day, Enrique's father again called the authorities to inform them his son was going to kill himself next to Mary's body after he had dropped his mother home on July 30. Lampasas police found Enrique's mother's vehicle at around 4:00 pm, along with a suicide note. They also uncovered a badly decomposed body identified to be Mary's. Enrique was arrested in Blanco County on July 31 and charged with his spouse's murder.
He was extradited to the Bexar County Jail on August 2, 2019, with bail set at $200,000. The authorities were surprised by the incident since they claimed to have never received a call for domestic violence between the couple. However, Enrique was found unresponsive after allegedly hanging himself while in custody on August 5, 2019, at around 10:00 am. He was pronounced dead by the authorities.
Read More: Chuck Davis, Jr: Where is the Assaulter Now?