NBC's 'Dateline: Taken' chronicles the disappearance and murder of 21-year-old Matt Landry while he was running errands one day in Detroit, Michigan, in August 2009. According to witness statements, he was abducted while buying sandwiches at a Quiznos Sub shop in Eastpointe. The episode features interviews of Matt's family, his girlfriend, and the officers involved in the investigation to provide a clear and chronological view of the events. If you're interested in knowing more, we've your back. Let's begin then, shall we?
How Did Matt Landry Die?
Matthew "Matt" Robert Landry was born to the late Robert "Bob" L. Landry and Doreen Landry in Chesterfield Township, located in the Detroit suburbs of Michigan, on October 26, 1987. Those who knew him described him as a quiet, unassuming young man who loved music and performing with his band. The episode portrayed him as a regular guy, delivering pizzas to doors, traveling the world on his skateboard, and cracking up his friends with his Jackass-style stunts.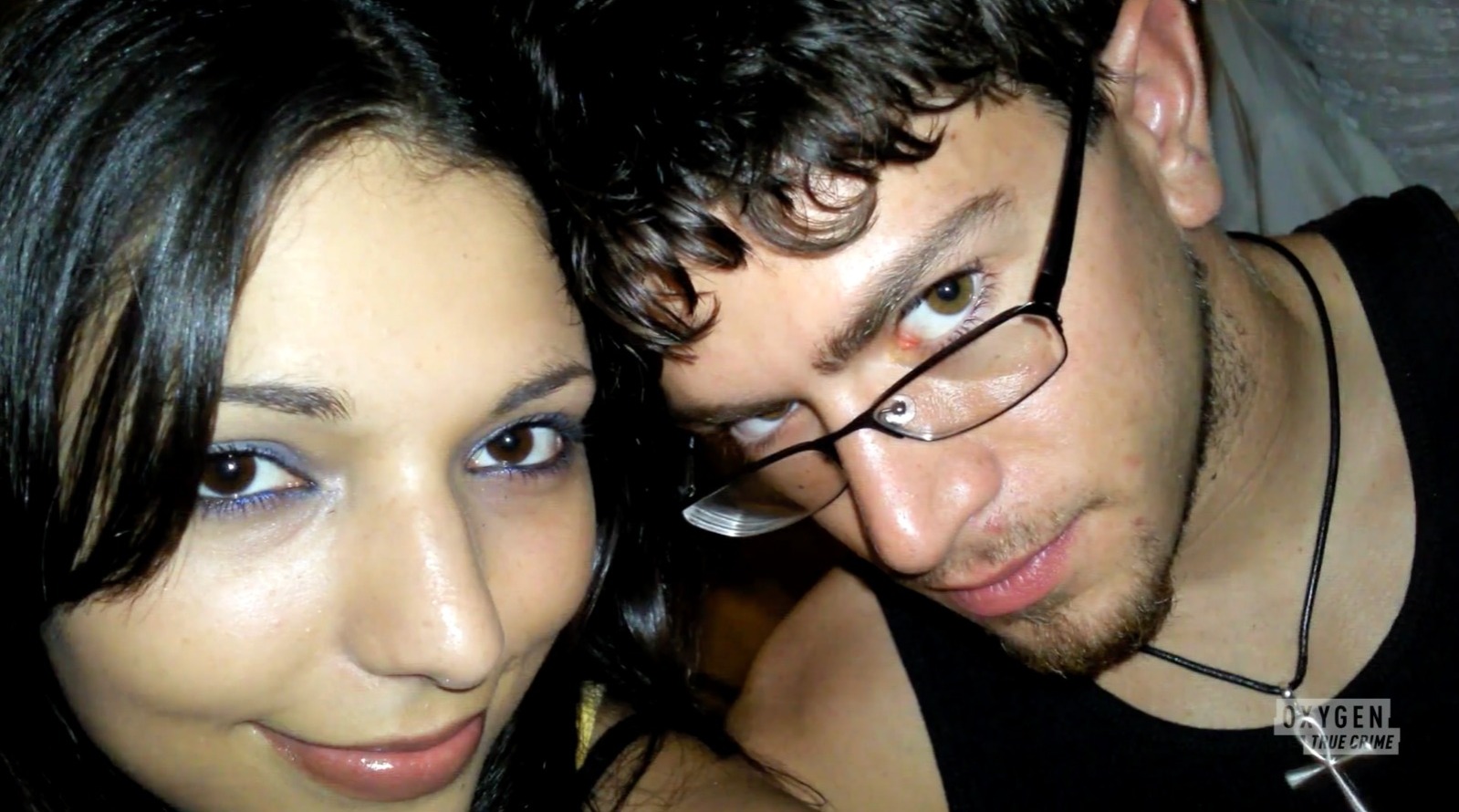 According to Matt's girlfriend, Francesca Bommarito, he only got out of bed because of music and aspired to be a musician one day. He was a "ferocious drummer" in a basement band formed with his longtime buddies. Reminiscing about the same, Bob Landry recounted, "Creating music was what he was happiest with." Matt's bandmates recalled, "With Matt, there was never a dull moment. He was always thinking of something crazy to do." Hence, it was shocking when 21-year-old Matt disappeared while running errands on August 9, 2009.
Matt was the youngest of five siblings and was residing with his parents in their Chesterfield home when he disappeared. When he did not return, a concerned Francesca called local hospitals and police stations. She stated, "I wanted to know maybe if he had gotten into a car accident, maybe he got a flat tire on the side of the road, maybe he's in a ditch. I don't know what happened." Francesca, then a waitress, recounted how she was sick on August 9, and Matt had drawn her a hot bath and made her tea before going out. That was the last time Francesca had seen her boyfriend.
Matt's mother, with a banking background, logged into her son's bank account. Doreen was concerned when she saw three $100 withdrawals from an ATM on Detroit's infamous 7 Mile — an area plagued by crime and gangs — was the last transaction on his account. She asked, "What was Matt doing at 7 Mile in Detroit? Why would Matt take all of his money out of his account?" The strange activity seemed very unlike her son, and the concerned parents reported him missing the following day.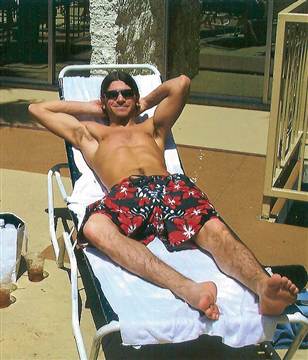 The Chesterfield Police searched for Matt in alleys, garages, and abandoned houses in Detroit's 7 Mile Road and Gratiot Avenue area. Desperate to search for her boyfriend, Francesca joined the search. Holding back her tears, she said, "I can't believe I'm doing this right now. Searching through dumpsters for my boyfriend. I didn't know what to do." The family still hoped Matt was alive. But their hopes were shattered on August 13 after Roseville Lt. Ray Blarek found his body inside a burned and abandoned Detroit home. Matt had been fatally shot in the head.
Who Killed Matt Landry?
Sarah Maynard was at Flagstar Bank in Harrison Township to cash her first paycheck on August 10, 2009. The then-19-year-old recounted, "I handed them my check, and then as soon as I set the check on the counter, I felt a gun to the back of my head." According to Sarah, the sunglass-wearing assailant told the bank teller to hand over $50,000 or he would kill the teenage girl. Even after the bank employee complied and handed over the money, the gunman refused to leave without Sarah and demanded she accompany him if she wanted to stay alive.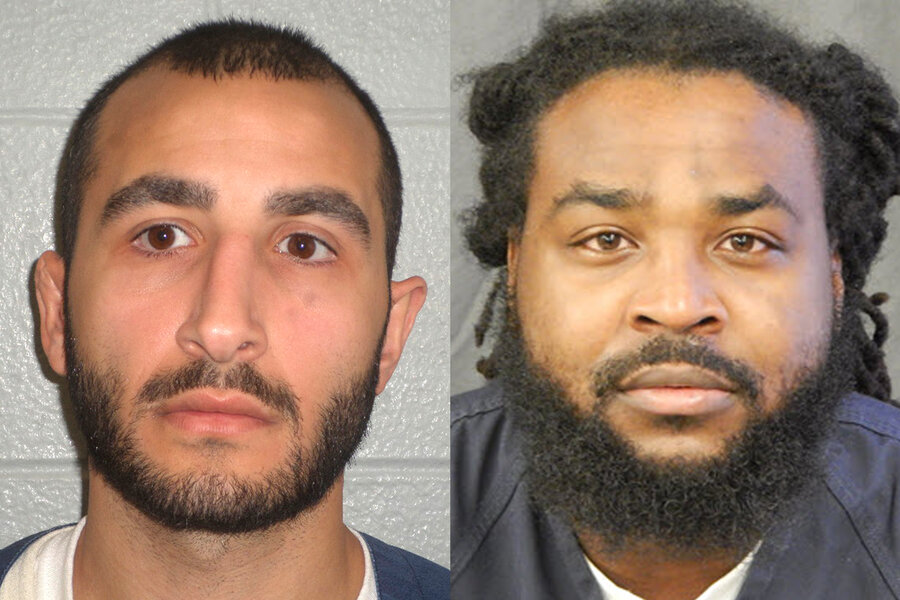 However, the police praised Sarah's courage as the 19-year-old refused to comply and adamantly sat down on the floor of the bank. The investigators credited the move to save her life with the frustrated gunman eventually running away with the money. On the show, Ray Blarek shared how he was called to a carjacking crime scene in the parking lot of a nearby Walmart on August 11. The owner of a red Honda Civic told the officers a gunman approached and ordered him to get out of the vehicle.
Nevertheless, the carjacking was thwarted when the gunman discovered the car was a stick shift and he could not drive it. One officer noticed a man wearing a large wig quickly run off when he spotted the police. During the foot chase, the suspect was apprehended with a Taser as he tossed a gun and clip. Ray Blarek immediately recognized the handcuffed individual as the identical person captured on surveillance footage robbing the Harrison Township bank on August 10.
Ray said, "He's a violent suspect. He's involved in two things that we know of and who knows how many others." Police records helped the suspect to be identified as Ihab "IHOP" Maslamani, and his face seemed to match the surveillance footage from the gas station where Matt's money had been withdrawn on August 9. However, they were still unsure whether he was involved in Matt's disappearance or what had appeared to the 21-year-old pizza delivery guy.
However, the gas station employee, Essa Rahimee, testified Ihab, a regular customer at the store, used a card to pay for his purchase — which was highly unlikely since he always paid with cash. The police also unearthed a 911 call from Lawrence Wadda, a witness, who reported seeing an abduction and carjacking outside a Quiznos Sub shop in Eastpointe on August 9 — the same day Matt disappeared. Lawrence stated he was driving near Quiznos when he saw Ihab and another individual push Matt into the trunk.
When the assailants failed to fit Matt into the trunk, they dragged him to the front seat. Lawrence could be heard saying on the 911 call — "They're beating him now — hurry!" The dispatcher repeatedly asked him for the color and style of the car. Lawrence testified he followed the carjacked vehicle for a while but eventually gave up, fearing his safety. The police could not catch the assailants as well. The investigators tied Ihab to all the crimes after discovering a map in Matt's abandoned vehicle with the targeted bank marked with an "x."
Based on Ihab's statements and the testimonies of two Quiznos employees, the police identified Robert "Fat Daddy" Taylor, then 16, as the other individual involved in Matt's kidnapping and murder. 18-year-old Ihab, of Flint, was convicted of first-degree murder, carjacking, kidnapping, and four additional charges in November 2010. His acquaintance, Robert Taylor of Detroit, was also found guilty of five counts, including Matt's abduction and homicide the following month. Both men were sentenced to life without parole.
Read More: Where Are Ihab "IHOP" Maslamani & Robert "Fat Daddy" Taylor Now?