Whether you agree or not, Megan Fox enjoys a humongous following across the globe. Since her entry into the mainstream Cinema, Megan Fox was able to deliver some performances that are memorable to her fans. She is a striking beauty and made her place felt in the industry. She features in almost all the lists of the World's Most Beautiful Women. Here is a list of top 10 movies of Megan Fox.
10. How to lose Friends & Alienate People (2008)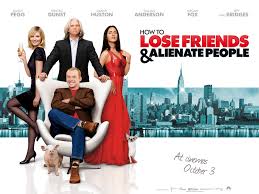 The 2008 British comedy film, How to lose friends & Alienate people was based on the Toby Young's memoir of the same name. Directed by Robert B. Weide, the movie also stars Simon Pegg, Jeff Bridges, and Kirsten Dunst, along with Megan Fox. She played the role of Sophie Maes, a budding starlet and the object of lust for the main character Toby Young. The movie was praised for Megan Fox's performance. The film did not go well with critics and was also a box-office flop.
9. Jonah Hex (2010)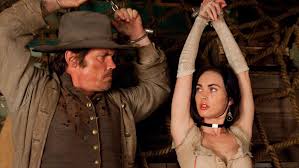 The 2010 DC movie Jonah Hex was a box-office bomb. The film neither went well with the critics nor the audiences. Classified as a science-fiction western film, Megan Fox played Lilah, a gun-wielding prostitute and was also the love interest of the titular character Jonah Hex. A memorable Megan Fox character in a not-so-memorable film.
8. This is 40 (2012)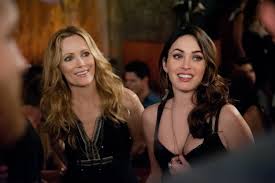 The spinoff to the 2007 comedy film Knocked up, This is 40 was a moderate box-office success. Directed by Judd Apatow, Megan Fox played Desi, a girl working in a clothing company belonging to Leslie Mann, one of the movie's important characters. The movie included some of Megan's most memorable scenes. And her character was praised for its comic timing. Watch it if you are Megan Fox fan!
7. Confessions of Teenage Drama Queen (2002)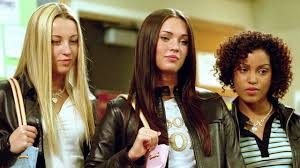 Confessions of Teenage Drama Queen was one of Megan Fox's major movie roles. She plays, Carla Santini, a high school teenage girl who is very famous in her school in the 2002 musical comedy. Based on the book of same name by Dyan Sheldon, this Sara Sugarman directoral received negative feedback from the critcs. But it was a modest box-office success. The movie also starred Lindsay Lohan, and was the first noticeable character that Megan Fox played.
6. Friends with Kids (2011)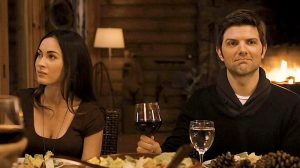 Megan Fox plays the role of a young actress, Mary Jane, who dates an advertising executive, Jason. Friends with Kids was a movie, where Megan was able to show her comic side and draw audiences to the theatres. Mary Jane may not be a great character for her fans, but it sure was a role that helped to showcase her acting skills.
Read More: Zach Galifianakis Movies
5. Passion Play (2011)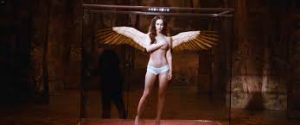 Though an unsuccessful movie, Passion Play is an absolute Megan Fox fan-favorite movie. Megan Fox was drop-dead gorgeous in all the scenes. She played the role of Lily Luster, a freak show performer, who draws the attention of the protagonist, Nate, played by Mickey Rourke. Rotten Tomatoes completely dismissed the movie with a pathetic 3%, and was also panned by the critics.
4. Teenage Mutant Ninja Turtles (2014)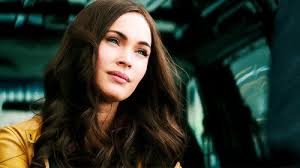 Teenage Mutant Ninja Turtles is one of the most successful Megan Fox's films till date. She played the role of an investigative journalist, April and some of the TMNT fans were surprised to find the fact that Megan's role was the primary focus of the movie. The film was a box-office success, and opened first in its opening weekend. TMNT also paved way for Megan's ascent to stardom.
3. Jennifer's Body (2009)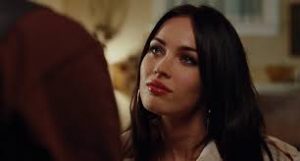 The supernatural slasher movie, Jennifer's Body, was an outright disaster. Critics panned the movie, terming it horrible, and also that neither funny nor scary. But, the character of Megan Fox, Jennifer, turned out to be memorable for her fans. The saving grace for the movie was Megan Fox herself. Her acting was praised, and her transformation as a demonic villain from a girl-next-door was well taken by the fans. Top critic, Roger Ebert, termed the movie to be "Twilight for Boys" and yes it was!
2. Transformers:Revenge of the Fallen (2009)
Luckily, for Megan Fox's fans, she also appeared in the second installment of the Transformer series. Transformers: Revenge of the Fallen was the follow-up to the 2007 Micheal Bay's blockbuster, Transformers. Megan plays girlfriend to the main character, Sam, played by Shia Lebeouf. It was also the last movie in the series, which starred Megan Fox. Grapevine has it that she had a tiff with the director Micheal Bay. The movie also faced backlash from fans and critics alike, was voted as the worst film of 2009 in a Moviefone poll. But, Megan did not disappoint her fans.
1. Transformers (2007)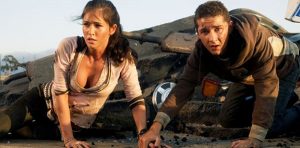 Micheal Bay's 2007 live-action drama, Transformers is Megan Fox's biggest blockbuster till date. She played the role of Mikela and it was also her first breakthrough role into mainstream cinema, which made her famous among all the action movie lovers. Megan Fox's introduction scene has turned iconic and also cemented her position as sex symbol. It also helped her in securing her first MTV nomination for "Best Breakthrough Performance" and another two nominations for Teen Choice Awards.
Read More: Williem Defoe Movies