Investigation Discovery's 'Good Cop, Bad Cop: Handcuffs' depicts how the very law personnel we trust our lives with turn into the monsters they claim to protect us from. Melissa Herstrum was brutally murdered inside her University of Toledo Scott Park Campus in late January 1992. The episode shows a dramatization of certain events and extensive media footage to provide the viewers regarding the perpetrator's identity and how they were eventually arrested.
How Did Melissa Anne Herstrum Die?
Melissa Anne Herstrum was born to Alan and Diane Herstrum in Georgia on April 19, 1972. The 19-year-old was a college student from Rocky Ridge, Ohio, enrolled in the nursing program at the University of Toledo in January 1992. She loved boating, sailing, ocean fishing, and skiing and was remembered for volunteering at Fairview General Hospital. In her eulogy, the Rev. David S. Bell stated, "Melissa conveyed more love and compassion and expressed more motivation in 19 years than most people demonstrate in several decades of life."
Melissa's sister, Cindy Herstrum-Clark, stated, "I miss her infectious laugh and how she looked at life. She was full of life and spirit, and her personality was contagious. I missed the way she celebrated holidays and how much she loved family time and all those things." In the same interview, her close friend, T.J. McManamon, added, "Melissa was such a great friend. She was such a loving soul. She was wonderful to be around — happy… I miss her every day she is not here. It's been a long 30 years, and it's been a struggle."
On January 27, 1992, the University of Toledo Police Department received a call from a cab company, reporting they had been contacted by an anonymous caller about one of their drivers being a victim of a robbery. Reports cited how teams from city and campus police arrived at the alleged robbery scene — a remote corner of the University of Toledo Scott Park Campus — to investigate. However, campus law enforcement discovered a partially clothed body in the snow at around 4:00 am near a dimly lighted engineering building.
The authorities identified the victim found near the former Engineering and Technology Laboratory Center as Melissa. She had been allegedly shot 14 times in the legs, head, and back with a 9-mm semiautomatic pistol. Her autopsy report indicated that four of the bullets had penetrated her head, including at least one close-range shot. However, the medical examiner reported no signs of sexual assault despite her body being found almost unclothed. A police detective explained, "Whoever did it could have done it to make people think she was raped."
Who Killed Melissa Anne Herstrum?
The investigation into Melissa's murder shifted its focus to the campus police following the discovery by Toledo police detectives that her wallet remained in her car. However, her driver's license and student identification were conspicuously absent. It was anticipated that she would have presented these forms of identification to an officer had she been pulled over. Additionally, the presence of abrasions around the victim's wrists indicated the likelihood that she had been handcuffed. The police started tracing her path on the night of the murder.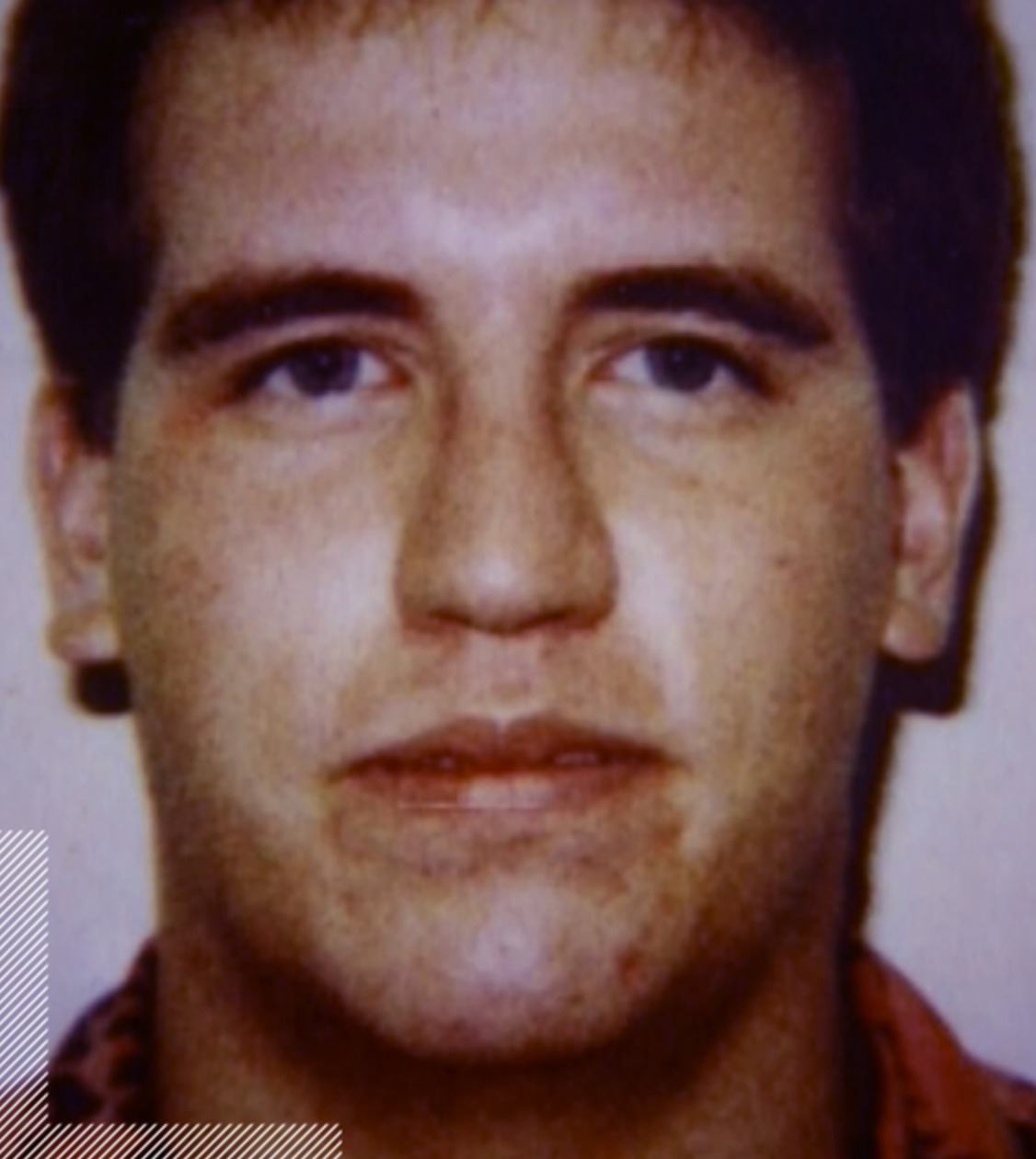 On January 26, Melissa had halted at a car accident site to offer medical assistance before returning to her off-campus apartment. However, she left her residence soon after receiving a phone call. That was the last time she was seen. Their suspicions that a law enforcement official was involved were further strengthened when the detectives discovered that the anonymous tipster had called from a room in the University of Toledo main campus. The concerned room was accessible only to a police officer or a janitor.
Police Lt. Thomas Gulch said, "Our key, I think, was how the crime was reported. It was not consistent with a normal crime reporting process." The authorities began suspecting Jeffrey Hodge, then 22, when a police log placed him in the area conducting a security check around the same time the call was made. Police sources stated that he had worked as a dispatcher while attending classes before becoming a member of the campus police department for about one year. Thomas added, "Now we had a focus and started moving in that direction."
A forensic team examined both the UT police cruisers used on the night of the incident and found strands of three-toned brunette hair in the vehicle driven by Jeffrey. The hair strands were consistent with Melissa's hair. During the autopsy, the coroner observed marks on her wrists, with one resembling a hinge pin pattern from handcuffs — matching the two pairs carried by Jeffrey. A sharp-eyed investigator noted imperfections on one pair, and subsequent tests revealed traces of copper and lead, consistent with a bullet.
Human skin fragments on the handcuffs matched through emerging DNA testing were consistent with Melissa's genetic signature. Although the department didn't issue 9-mm handguns to officers, sources indicate that Jeffrey's grandparents bought him one after his police academy graduation. After intense questioning, he confessed to the ownership of such a gun, though the police could not find it in his locker. However, an empty Smith and Wesson 9-mm handgun box was discovered in his home. He was indicted for aggravated murder and kidnapping on January 31, 1992.
Where is Jeffrey Hodge Now?
Jeffrey claimed to pull over Melissa for a traffic violation and drove her to her apartment when she lacked her license. Instead of letting her go, he took her to the Scott Park campus and killed her. The fatal trigger likely stemmed from a conversation during the transport, possibly involving a romantic advance that she rejected. Threatened by her intent to report, Jeffrey, fearing losing his badge, allegedly resorted to murder. Authorities suspected him of prior campus incidents, including a bomb threat and fires, creating crimes to respond to.
Police sources stated that the 9-mm bullets at the murder scene matched those fired into a female UT dorm — MacKinnon Hall — a week earlier. On duty, Jeffery claimed to respond quickly to the dorm shots, but subsequent events suggest a darker connection. He was known on campus as a cowboy cop and described as excessively enthusiastic on the job. Reports indicated that he intentionally committed crimes, seeking to report and solve them to portray himself as a hero. A UT sociology professor implied that Jeffrey aspired to be a "super cop."
During the following 16 months, prosecutors and the defense counsel engaged in multiple pretrial hearings, debating the admissibility of scientific evidence, a gag order on such evidence, and a trial location change. On May 6, 1997, during a hearing, Jeffrey entered a guilty plea to charges including aggravated murder, kidnapping, and using a handgun in the commission of a felony. As life without parole was unavailable in Ohio at the time, the prosecutors accepted a plea deal and was sentenced to 33 years to life in May 1993. He was set for parole, but a board rejected his appeal in September 2021. He, 54, is incarcerated at the Marion Correctional Institution.
Read More: Nathan Paet Murder: How Did He Die? Who Killed Him?