NBC's 'Dateline: Part of the Plan' depicts the gruesome murder of Staff Sergeant Nathan Paet, the assistant noncommissioned officer-in-charge for the Strike Aircraft Maintenance Supply section of the 757th Aircraft Maintenance Squadron at Nellis Air Force Base. He was brutally slain inside his Las Vegas, Nevada, residence in early December 2010. However, the investigation into the homicide soon unraveled secrets that eventually led to the perpetrators, who were unnervingly too close to home.
How Did Nathan Paet Die?
Born on February 12, 1982, Staff Sergeant Nathan Joseph Villagomez Paet grew up in the US territory of Guam. He and his high school sweetheart, Michelle Paet, had their first child, Daynon, right after graduating high school. To provide a stable income for his family, Nathan enlisted in the Air Force. His brother, Eric, recounted, "My mom was extremely proud, having her youngest son be the first to step out into the world and make something of himself." Michelle and Nathan married in 2002 and had three more kids.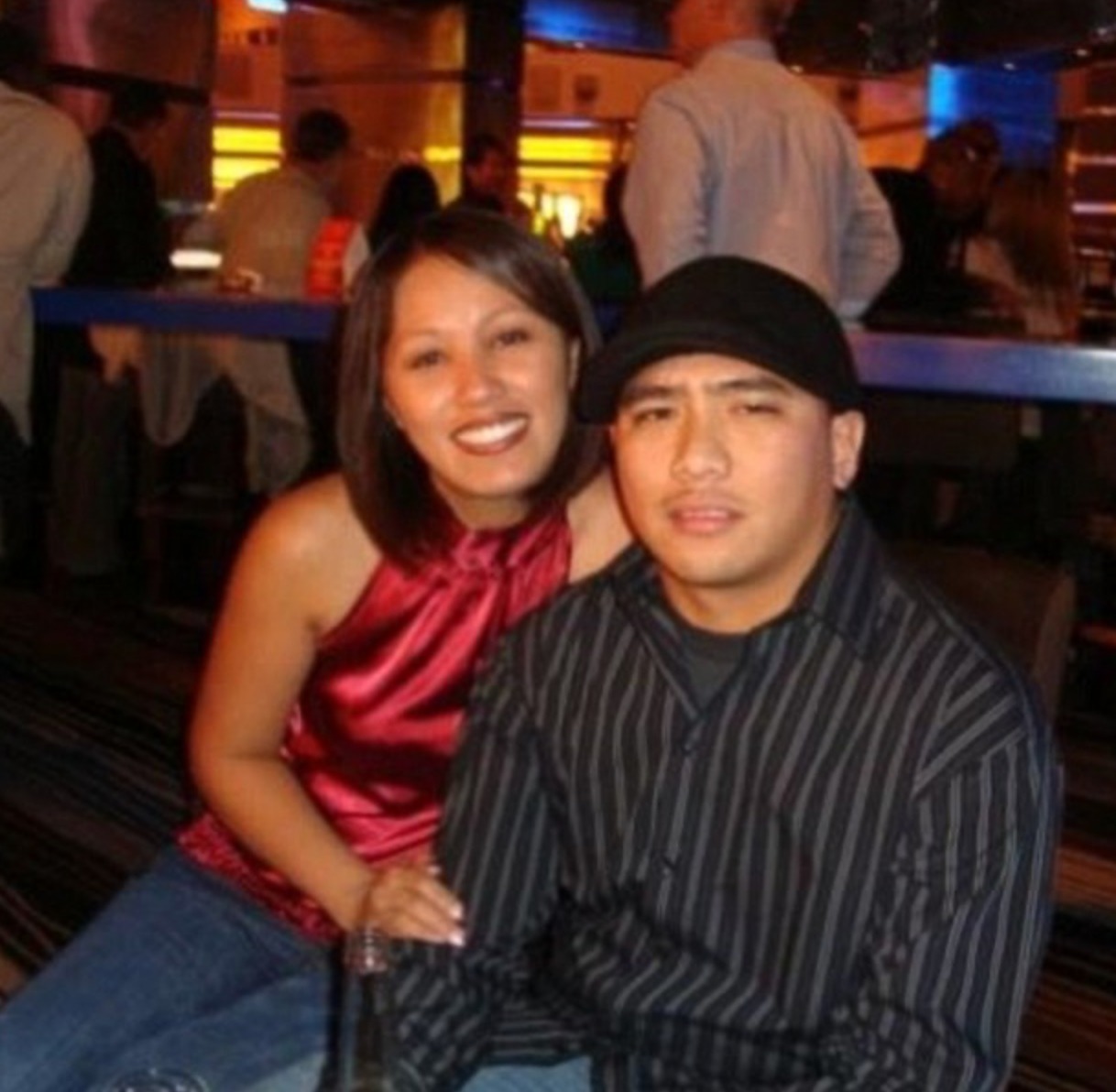 Soon after graduating, Nathan and his family were assigned to Elmendorf Air Force Base in Anchorage, Alaska. He was reassigned from Alaska to Nellis Air Force Base in 2008 in Las Vegas, Nevada. Eric recalled how Michelle was keen on establishing her roots in Vegas as she thought it was the perfect place to raise her family. To surprise his wife and fulfill her desire, Nathan had secretly saved up and put a down payment on a beautiful 2,400-square-foot home in the quiet and agreeable Vegas suburb of Mountain's Edge.
Eric stated the surprise gift proved how much his brother loved Michelle and was willing to go to any length to please her. However, their marital bliss took a hit as the Paets seemed to have chewed off more than they could bite and started struggling financially with four children and a house to pay for. Desperate to provide and meet all ends, Nathan put in for an overseas assignment in Iraq in June 2009 since it entailed a pay bump. Meanwhile, Michelle started working part-time at a telemarketing company to earn some money on the side.
After serving six long months overseas, Nathan returned in 2009 Christmas. Eric recounted how the distance seemed to have strengthened his and Michelle's marital bonds as the couple appeared to have grown closer. Hence, it was shocking when the Las Vegas Metropolitan Police Department received a frantic 911 call around 11:30 pm on December 1, 2010. Michelle was heard shouting over the phone, "My husband — he just walked into the garage. He's bleeding. He's been shot. Oh my God." The first responders rushed to the Paet home.
Meanwhile, the 911 operator attempted to coach Michelle through CPR while the EMTs were on their way. The 28-year-old staff sergeant had been shot fatally in the neck and succumbed to his injuries at the hospital despite the medical team's best efforts. Detective Todd Williams recounted how he found the garage door open when he reached the residence. He added, "When you walked into the garage, you could see a large amount of blood deep into the garage around a weight bench. There was blood smeared on different walls and a vehicle inside."
Who Killed Nathan Paet?
Recounting the late Nathan's final moments to the police, Michelle detailed how the couple deviated from their usual routine on the fateful day. She usually returned home around 10:40 pm after her job and school, minutes before Nathan departed for his night shift. However, she left school around 5:30 pm on December 1 due to alleged health issues and spent the evening with the family as they gathered on the couch for a nap. Somehow, the alarm failed to go off, and he awoke at 11:00 pm, immediately realizing he was late reporting for his job.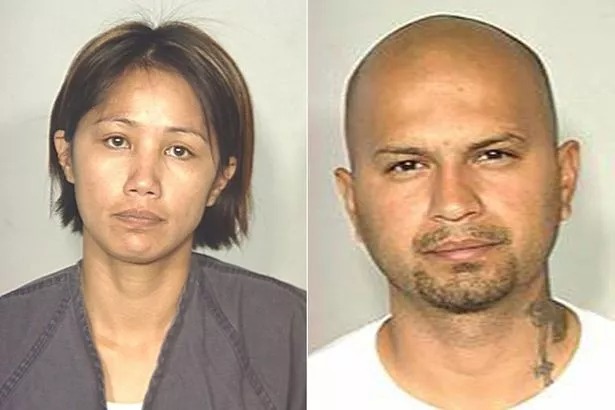 The staff sergeant hurriedly showered and clothed before heading to the garage to wear his boots around 11:30 pm. Michelle stated she heard "two bangs" but stayed inside, fearing the noise would disturb her children. As tears welled in her eyes, the distressed wife recounted, "And then, I hear the door open to get into the house. And he walks in, and he drops. And he's—he's bleeding out of his mouth." The officers found the deceased's keys and wallet at the scene, ruling out the possibility of a botched robbery.
During the initial stages of the homicide investigation, the detectives found a neighbor who had witnessed the hasty departure of a black car following the gunfire while searching for his dog. Michelle revealed that her co-worker at the telemarketing firm, Michael Rodriguez, owned a black car, prompting the authorities to pursue the lead. Michael, a previous offender with a history of forgery and theft, cooperated and went to the police station for questioning. He claimed to have spent the night of the murder with Shannon, a former adult film star.
However, the police checked Michael's phone records to find a peculiar text exchange between him and Michelle discussing a "contract" and a client named "Vandyke" just moments before the homicide occurred. Despite the coded conversation seeming incriminating, Michael was released due to insufficient evidence after Shannon corroborated his alibi. But the case took another turn when Michelle, brought in for questioning again, confessed to an affair with Michael. She blamed her lover for her husband's murder, citing money as a motive.
She asserted that Michael independently devised the plan to murder Nathan for his military life insurance. She even claimed she tried to sabotage the plot by not following Rodriguez's instructions the night of the murder. But the skeptical detectives pondered over Michelle's active involvement in the killing, believing the text messages unveiled the actual narrative. Their suspicions were strengthened when Shannon visited the police station, disclosing that Michael compelled her to provide an alibi for him and his friend, Corry Hawkins, on December 1.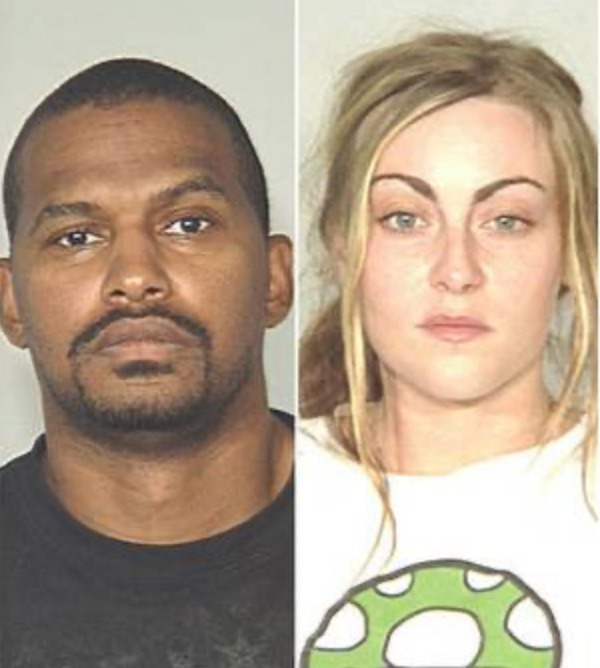 Unaware of the murder plot, Shannon learned from Corry's girlfriend, Jessica Austin, that he and Michael had planned to rob a heroin dealer, seeking Shannon's assistance in establishing an alibi. After returning from the Paet residence, the duo discarded their clothes in the fireplace, and Shannon and Michael headed to a hotel around midnight for their alibi. Shannon decided to come forward upon learning the truth as she feared for her safety. Based on the developments and testimonies, Michelle, Corry, and Michael were subsequently arrested.
Michael was convicted of first-degree murder and conspiracy, receiving a life sentence without parole in September 2015. Michelle pleaded guilty to first-degree murder and conspiracy, with the Paet family requesting the removal of the death penalty from consideration. She was also sentenced to life without parole in early March 2016. Cory, a nine-time convicted felon, pleaded guilty to murder and burglary charges in 2015 to avoid the death penalty. He was also handed a life sentence without parole in September 2016.
Read More: Michelle Paet: Nathan Paet's Wife Remains Incarcerated Today