Investigation Discovery's 'Murder Comes to Town' is a series that features some of the most horrific stories of deception and betrayal that eventually culminated in a slaying no one ever expected. By delving deep into these cases, which transpired in remote and seemingly cozy places, the show examines how the human psyche can drive individuals to extreme lengths no matter the area. So, of course, it's season 3 episode 1, 'A Place She'd Call Home,' profiling the 2011 death of Melissa White, is no different. Now, if you're curious to know the details of the same, we've got you covered.
How Did Melissa White Die?
At the age of 39, Melissa M. White lived in the small village of Viola, Illinois, with her 6-year-old son and 4-year-old daughter she shared with her estranged husband William "Pete" White. Despite some issues with her partner, Melissa appeared happy in her community and life. However, all that was simply stolen from her in the blink of an eye on October 21, 2011. It was on that ominous day that one of her young children found her lying and bleeding in the yard of their home and ran to a neighbor for help. She was subsequently taken to the St. Francis Medical Center in Peoria for possible treatments.
Unfortunately, though, a day later, Melissa died from her injuries. After all, she'd been beaten and bludgeoned so severely that she suffered from numerous skull fractures. Investigators soon found the murder weapon, a crowbar, in a field across the street, and forensic testing affirmed that the blood on it was Melissa's. Nonetheless, with no witnesses or other pieces of evidence, including fingerprints on the crowbar, officials had to take on every tip and explore all aspects of her life to identify possible leads. Yet, it was only three years later, in 2014, that a suspect came to light.
Who Killed Melissa White?
Since Melissa White had filed an order of protection against her estranged husband in July 2011, months before her shocking murder, he immediately became a person of interest. Furthermore, court records show that William "Pete" White had violated this mandate that same month, so he was given 24 months on probation after accepting a guilty plea in January 2012. Not only that, but he'd even pleaded guilty to several other charges, including driving while revoked and resisting a police officer. The additional counts, electronic harassment and possession of substance, were dropped.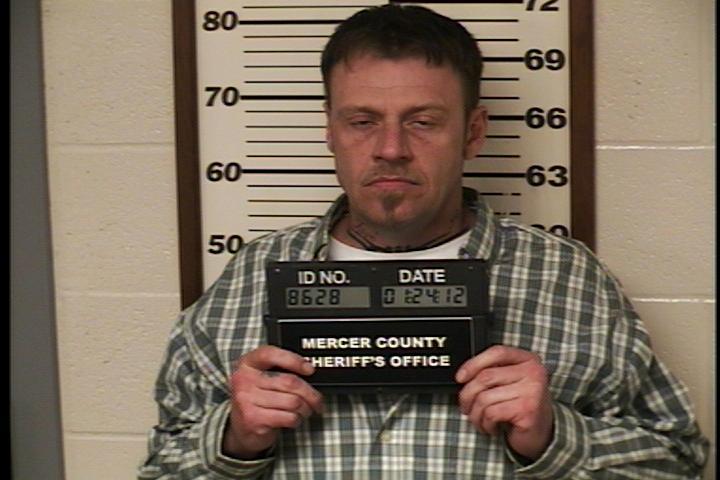 These crimes had occurred between July and October, so Pete was taken into custody soon after his wife's demise. In 2012, he was sentenced to 4 years behind bars, where he allegedly confessed to an inmate that he had killed Melissa. While in jail, Pete was accused of threatening a government official after he reportedly told a guard that he would harm Mercer County Public Defender, Dan Dalton. For this, Pete was to face trial, but an interview with other captives during preparation in 2014 resulted in the revelation of his confession. Thus, Pete was charged with murder on October 15, 2014.
Where is William "Pete" White Now?
By the time he was formally accused, William R. "Pete" White had already given his statement to the authorities. In a videotaped admission, he said that he had driven to his wife's house on that fateful day in 2011 and hit her in the face and head upon learning that she was going to leave him for good. Pete also explained that he was wearing gloves, which he disposed of with the rest of his clothes and shoes.
To avoid a probable life sentence for the original charge, Pete entered a plea deal within two weeks in exchange for 25 years and got all the other counts on him dismissed. As per his plea agreement, Pete is not eligible for probation and will be under supervision for three years following his release. Therefore, today, at the age of 53, he's incarcerated at the Dixon Correctional Center in Illinois. According to public records, although his projected parole date is in early 2039, his projected release date is January 17, 2042.
After years of denying his hand in Melissa's murder, Pete apologized to her family and loved ones at his sentencing. "I am truly sorry," he said. "Not only did I take her life, I took out of you guys' lives. I stacked the deck against my kids. I'll live for the rest of my life wishing it was me…I shouldn't have been a coward. I should have owned up to it then."
Read More: Dean Fawcett's Murder: Where Are Paul Modrowski and Robert Faraci Now?