Investigation Discovery's 'Deadly Sins: No Forgiveness: Model Behavior' chronicles the brutal murder of Michael Howell in his cabin in Maggie Valley, North Carolina, in February 2014. His body was accidentally discovered a month later, though the police were able to catch the killer very soon. If you're interested in finding out more about the case, including the perpetrator's identity and current whereabouts, we've got you covered. Let's begin then, shall we?
How Did Michael Howell Die?
Michael Joseph Howell was born to the late Larry Howell and Margaret Ann Hans Clifford in the 1950s. He was a graduate of the University of Georgia, Grady College of Journalism. A former sports editor for the Columbia County News-Times, he was a longtime resident of Augusta, Georgia, before moving to the family vacation home in the remote Sheepback Mountain community in Maggie Valley, North Carolina.
He enjoyed golf and hiking, making smoking pipes, and hunting for arrowheads. He was a loving father of two girls, Crystal Brooke Howell and Sierra Howell. Hence, it was shocking when Michael's body, covered with a sleeping bag, was discovered in a plastic storage container inside his home shed on March 22, 2014. Two house guests made the gruesome discovery when they moved a pinball machine while cleaning up the storage shed.
According to news reports, one of them, Anthony Talley, spotted the plastic storage bin and looked inside, finding Michael's decomposed body. He later said, "I never want to see anything like that ever again in my life. It has ruined me." According to his autopsy report, he had been shot from close range with a shotgun. Judging by the advanced state of decomposition, the medical examiner determined Michael had been dead for at least a month. It was later revealed he was killed on February 24.
Who Killed Michael Howell?
According to the show, Michael and his former wife, Kristina Rester, had a marital life of more than a decade before the former found out his younger daughter, Sierra, was not his biological daughter. For him, it was the ultimate betrayal, and the couple divorced in May 2008. Michael shifted from Augusta to his family cabin in the remote Sheepback Mountain community. The episode showed how the divorce broke the elder daughter, Crystal, and she started to act out weirdly, which psychologists termed as "a cry for attention."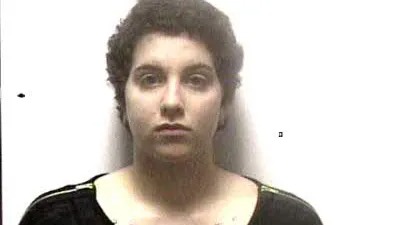 Around a year after the divorce, Crystal tried to take her life by suicide, according to the show, and she was sent to live with her father, Michael. Her friend, Summer Ramsey, recounted how Crystal continued flouting rules and pushing the envelope with her father, even though he cared for her and tried to fulfill all her wishes. She started sneaking out of home, partying with older men, and bunking school against her father's strict warnings. Summer stated on the show Crystal allegedly suffered from kleptomania, which made her steal things that she did not even need.
According to news reports, Michael caught Crystal red-handed shoplifting while the father-daughter duo was out shopping. He forced her to return the stolen goods and apologize to the concerned authorities. Crystal was not only embarrassed, but also Michael threatened to disown her and turn her in the next time she was caught doing so. Fuming with embarrassment, the episode showed how Crystal pondered killing herself while taking a long shower. After getting out of the bath, she picked up an old loaded shotgun and decided to kill her father instead.
Michael was napping on the couch when his 17-year-old daughter shot him from point-blank range with the shotgun and disposed of the ejected shell. She hid her father's body in the storage shed and sold the murder weapon to evade arrest. According to reports, she took her father's credit cards, bank cheques, and all the deposited money to throw rave parties in her home throughout the following month. She told her friends her father had moved to Georgia, where he died by suicide, and started having buddies live with her in the cabin.
Assistant District Attorney Jeff Jones said, "She then started to drive his car and spend his money. She had her friends move in, had a drug-fueled party, and even had a stripper pole installed in the kitchen." According to the show, she spent around $12,000 within a month on drugs, parties, and other stuff. Michael's ex-wife, Kristina, claimed Crystal called her on March 19 and informed her that Michael had released his daughter from custody. Kristina alleged Crystal wanted to move back with her in Augusta.
Kristina claimed she asked her daughter to provide proof of emancipation before she would permit it. However, the teen showed up on March 22, driving Michael's orange Land Rover and pulling a U-Haul trailer filled with her belongings. It was the same day the guests discovered Michael's decomposed body in the storage shed and called the police. Crystal was the prime suspect in her father's slaying, and the police arrested her on murder charges within weeks.
Where is Crystal Brooke Howell Now?
Crystal Brooke Howell's aunt, Brenda Ellis, claimed her niece was mentally ill. She alleged, "I can tell you there is a lot more wrong with Crystal than has come out. There have been so many issues, but they have been compounded by all that she has been through over the years." She also added, "Crystal is not a heinous monster. It is a heartbreaking tragedy, that's all. People need to understand mental illness is serious, and it can be pushed to the limit, and I think this is what has happened."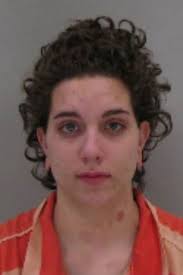 Crystal Howell, then 20, pleaded guilty to first-degree murder and concealing a death or failing to report a death not from natural causes on October 10, 2016. She received a minimum of 25 additional years for the murder charge and 60 to 84 months in prison for the second charge. The court ordered her to serve a minimum of 30 years before she could apply for parole. According to official records, the 26-year-old is presently incarcerated at the Anson Correctional Institution in Polkton, North Carolina.
Read More: Michael Kerkowski and Tammy Fassett Murders: Where Are Paul Weakley and Hugo Selenski Now?