Michael Jai White is a popular African-American actor. His huge break came when he played Mike Tyson in the 1995 HBO film 'Tyson'. After that, he got the recognition as being the first African-American to star as a major comic book hero, when he played Al Simmons in 'Spawn'. White has gone on to star in the Tyler Perry film 'Why Did I Get Married?' and 'Why Did I Get Hitched Too?'. Right now, he plays Marcus Williams on the comedy-­drama tv show "Tyler Perry's For Better or Worse". Coming to back to his karate roots, White is going to be John "Falcon" Chapman in an installment of the Falcon movies.
With that said, here is the list of top Michael Jai White films, carefully selected from his limited filmography. You can also stream some of these Michael Jai White movies on Netflix or Amazon Prime.
10. Falcon Rising (2014)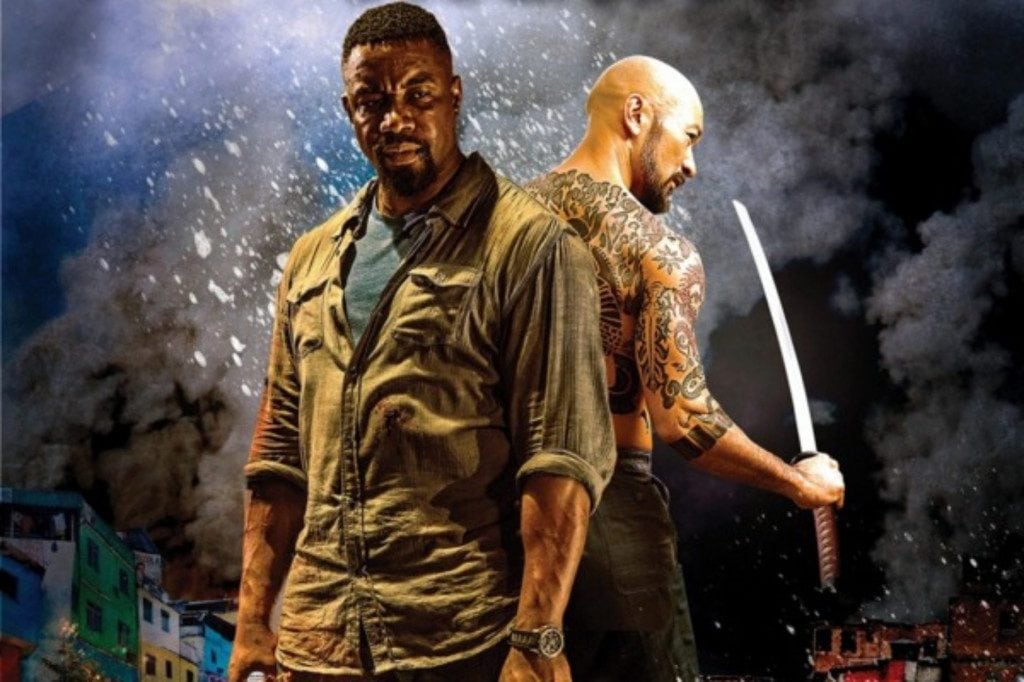 This is one for action fans and Michael Jai White fans. If you're either of those you'll want to give this a watch. The fight scenes featured in the movie are top-notch, performed skillfully by Michael Jai White. His movements and fluidity for a man his size are always great to watch. It's a thrill to watch him dispatch several attackers at once with brutal efficiency. Fans of fancy flying kicks will love this stuff.
9. Never Back Down: No Surrender (2016)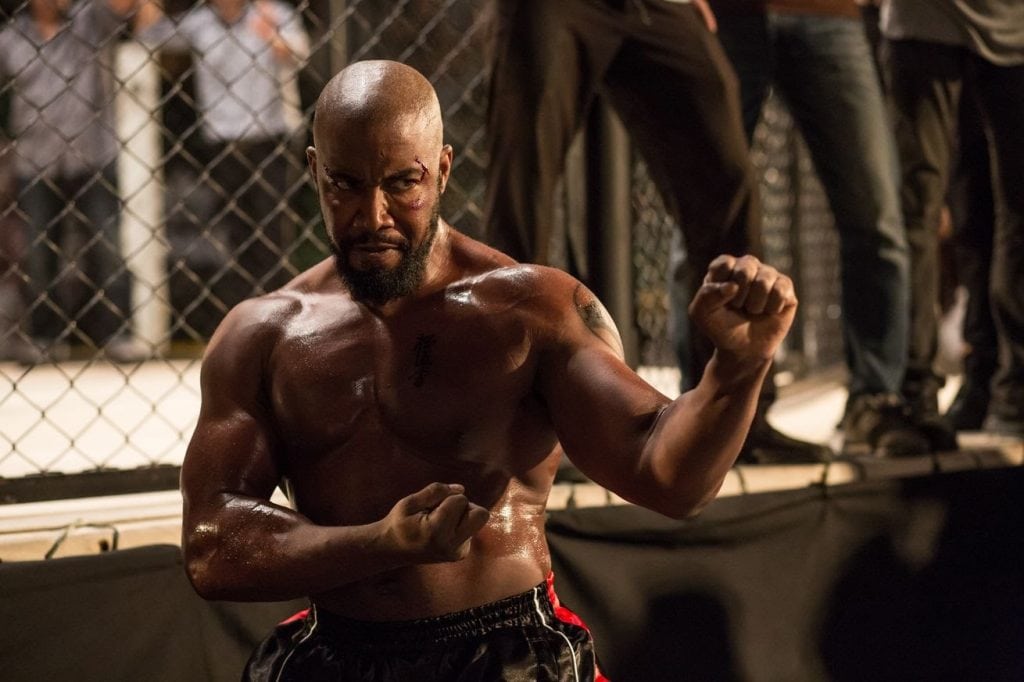 The film also has a good cast, Michael Jai White as Case Walker, Josh Barnett as Brody James, Gillian White as Myca Cruz, Esai Morales as Hugo Vega, Stephen Quadros as Matty Ramos and Nathan Jones as Caesar Braga. Also, there is a small appearance by Tony Jaa. Michael Jai White does a good job, as director cum actor. He manages to refrain from unnecessary Hollywood-overkill and instead just tells a story that flows nicely and rewards the viewer with some spectacular fight scenes. Not everything about this movie is top-notch. But it just seems to work, and maybe you will too.
8. Vigilante Diaries (2016)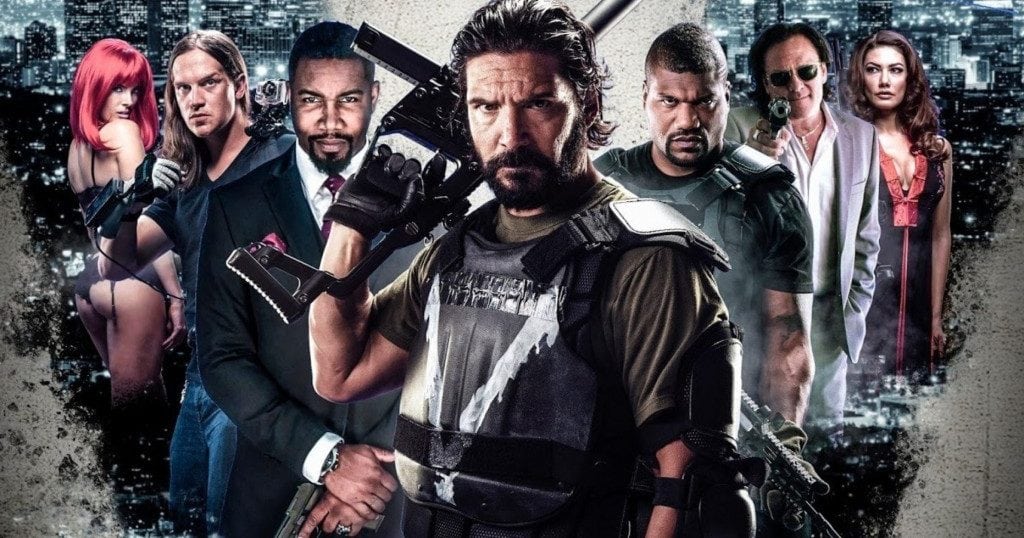 The first thing that stands out from the movie is the excellent technical quality of the film. The Vigilante Diaries I guess is supposed to be made to look like a comic. That doesn't help the movie so much. That being said, the presence of notable talents like Michael Jai, Rampage Jackson, Michael Madsen, Jason Mewes, Paul Sloan, and Jacqueline Lord make it a decent watch. You can give it a shot, provided, you're not looking for something serious.
7. City of Industry (1997)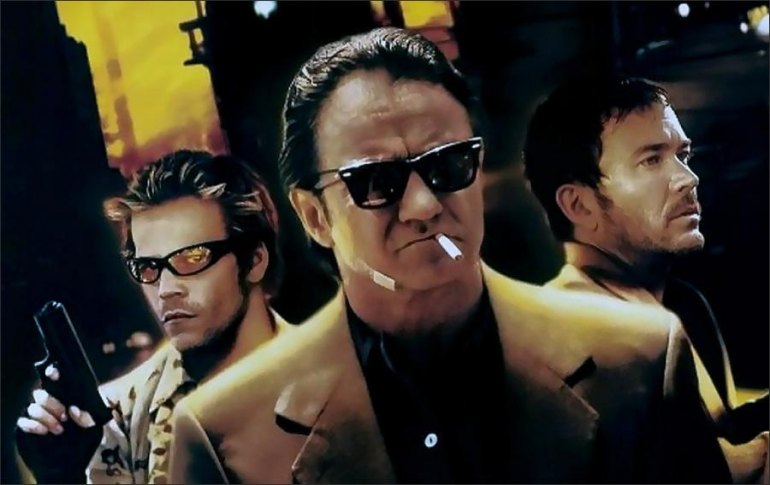 Well-photographed and edited, in and around Los Angeles, the action in 'City of Industry' rarely stops for a breather, and rightly so. It accomplishes what it is intended to. It provides enough thrills, with relentless background score and racy screenplay. Although, some of the scenes are very bloody, so this is not a movie for the faint of heart or stomach. If you like the tough gangster act and quick-paced action movies, this one is for you.
6. 2 Days in the Valley (1996)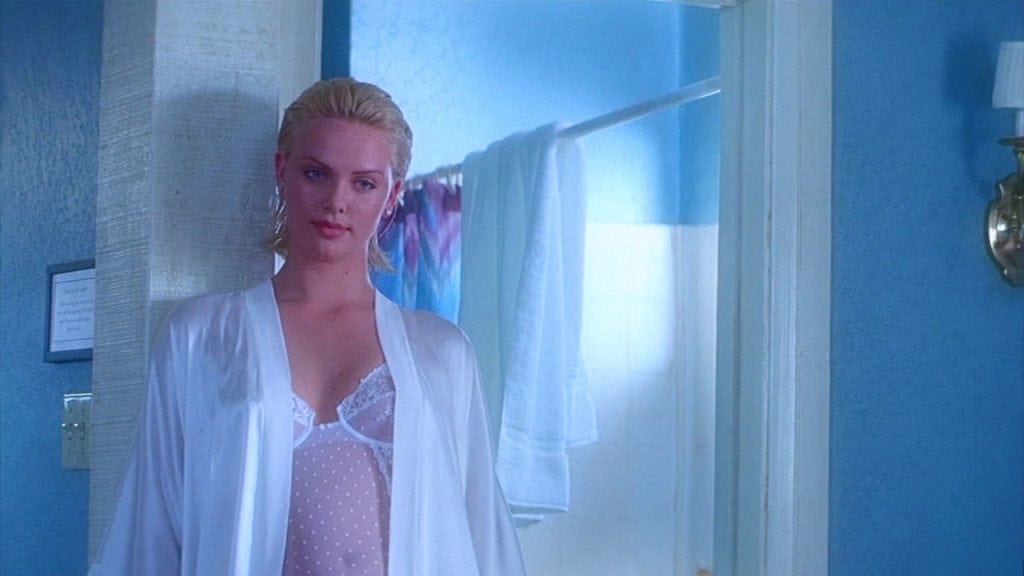 The premise is very complex and seems to keep changing throughout the film. A little confusing, but quite clever if you can keep up. Danny Aiello plays a well-written antagonist and stands out from the rest. The movie leaves you guessing who you should root for. James Spader is good as usual. Eric Stoltz has a nice small part, and so does Michael Jai White. Back in the day, it was compared to 'Pulp Fiction'. So it may not be such a bad watch. Oh, and did I mention that Sharon Stone plays a sexy villain.
Read More: Best Movies of 2000s
5. Blood and Bone (2009)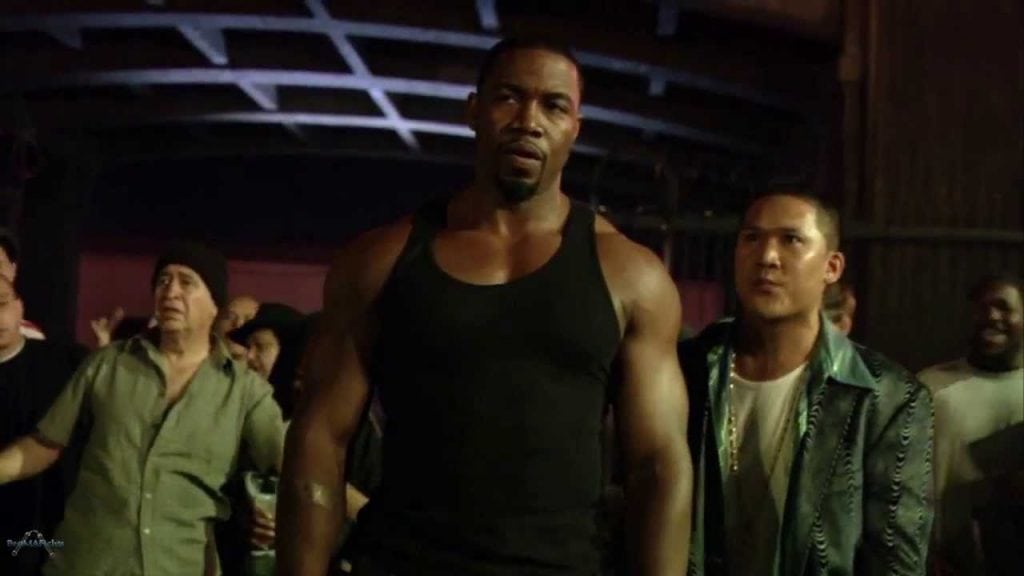 There is absolutely no surprises in store in 'Blood and bone', narratively speaking. The story and screenplay very linear. However, thanks to the action, the choreography, and the editing, the film is true to the genre. So strap yourself in and roll with it, let the kinetic fury grab you, and rejoice the film as any another martial arts movie. A martial artist of supreme skill and deadly grace, Michael Jai White brings not only his imposing physique and skills to the film.
4. Undisputed 2: Last Man Standing (2006)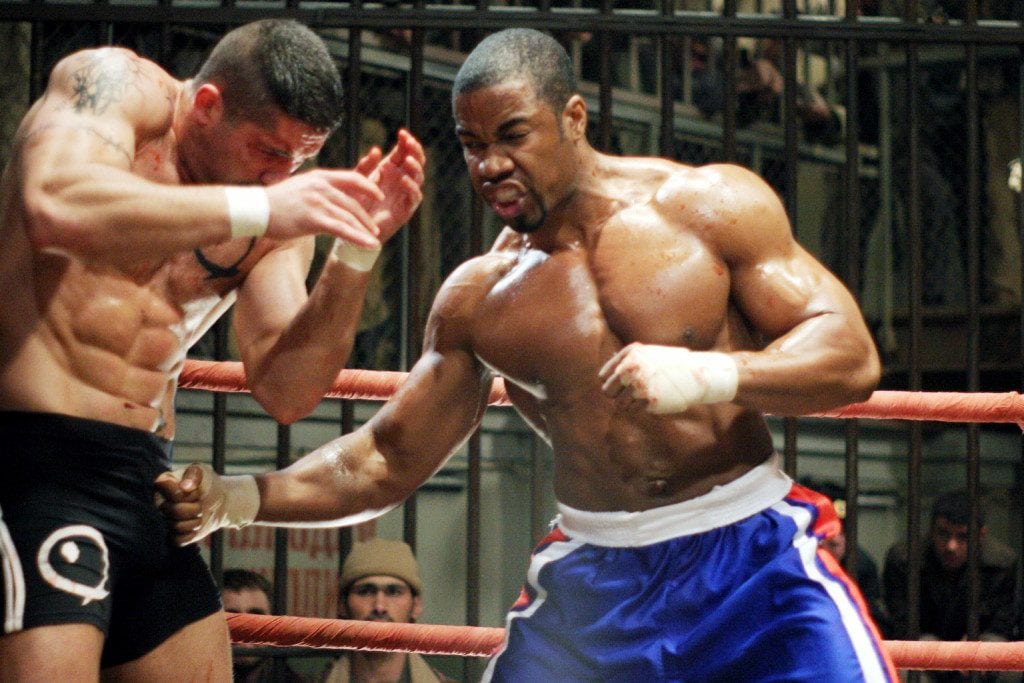 This is one of those movies where the sequel is better than the original. This sequel has everything from the fight sequences to the characters done much better than the first "Undisputed". Everything is just more engaging and entertaining to watch compared to the first movie. Michael Jai White and Scott Adkins produce some amazing fights scenes, show some amazing moves and both act very well. The film is another "Michael Jai White mark action" movie.
3. Black Dynamite (2009)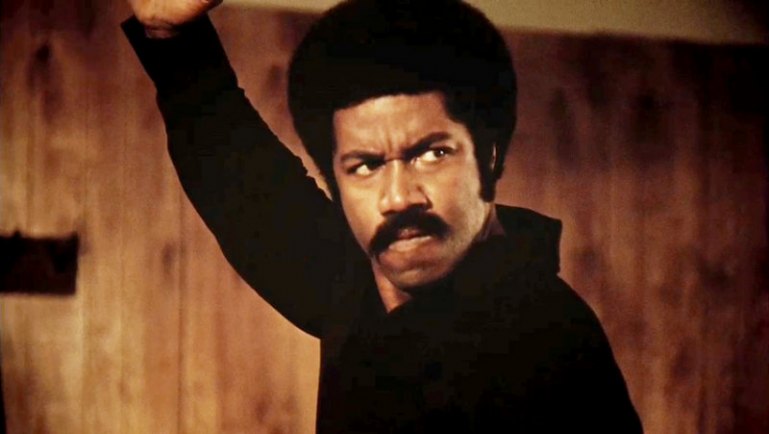 'Black Dynamite' provides a rare entertainment experience and merely by attempting to reawaken the genre for a new generation. In spite of how stale the last thirty minutes feel as the plot loses steam, there's no question that the film provides an experience that simply cannot be missed. Even the styles of Quentin Tarantino and Robert Rodriguez, who have woven '70s technique and style into their essentially modern films, do not pay nearly as much homage to one of the most interesting eras as 'Black Dynamite' does.
Related: Best Quentin Tarantino Movies
2. Arrow (2012-)
'Arrow' is a modern retelling of the DC comic character Green Arrow. Oliver Queen is announced dead after a shipwreck at sea. He is then found alive 5 years later after surviving the shipwreck and living on an island and mastering at the bow an arrow. When he returned to Starling City, he sees that there is more crime than he thought there would be. Knowing that he mastered the bow an arrow, he takes the matter into his own hands. Michael Jai White is not a series regular, but he is seen in three episodes.
Related: Best Superhero TV Shows
1. The Dark Knight (2008)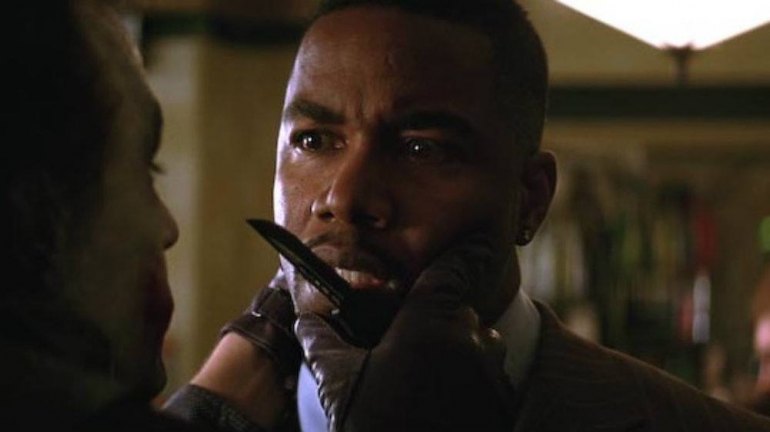 'The Dark Knight' is a classic. It is well made and contains a memorable performance from Heath Ledger. His joker makes this film and sets it apart from its predecessors. A joker portrayal like this has truly set the bar high. Nolan excels in making a strong and engaging film that keeps you on your toes. His purpose is to convey chaos and he does this beautifully. Enough things have been said about this masterpiece, let's just leave it at that.
Related: Best Heath Ledger Movies