Sometimes the worst things happen behind closed doors, and some things get ugly. Little did the residents of a neighborhood in Winter Park, Florida, know that worse happened in the home of Michael Redlick. Season 2 episode 10 of A+E Network's 'Taking The Stand' chronicles how he was found brutally slain inside his residence and how the investigation kept witnessing shocking twists till the police could finally comprehend what happened. So, if you wish to learn more about this complicated case and the killer's current status, here are all the details!
How Did Michael Redlick Die?

Born on May 1, 1953, in Cleveland, Ohio, to Julius and Helen Redlick, Michael Redlick became a successful sports executive. He lived in Winter Park, Florida, with his wife of 17 years, Danielle, and their two kids. Working with numerous reputed teams like the Memphis Grizzlies throughout his career, Michael later became a faculty member in the Business Sports Management Program at the University of Central Florida.
Loved ones remember Michael as a hardworking individual who was passionate about his job and doted on his children. Sadly, the blissful family was broken when a cruel twist of fate cut his life short in early 2019. On January 12, 2019, 911 operators received a frantic call from Danielle, who reported that Michael was dead. In addition, she stated that she was injured badly and was losing consciousness. Danielle claimed that he had seemingly had a heart attack and required immediate assistance.
Once emergency responders arrived at the residence, they found a totally different situation. 65-year-old Michael lay in a pool of blood on the kitchen floor, and the medical experts said he had not had a heart attack. Instead, he had a stab wound on his left shoulder, which severed his vein and caused his death. On the other hand, Danielle had severe slit injuries on her wrists and had lost a lot of blood. An official autopsy indicated Michael had died around 11 hours ago, and Danielle had waited around 11 hours before calling the police.
Who Killed Michael Redlick?
Since the victim did not die from a heart attack as Danielle had claimed, investigators became suspicious about her lie. Surprisingly, she immediately changed her statement and alleged that they had gotten into an argument on January 12, which ended with him stabbing himself to intimidate her as she hid in the bathroom. Once Danielle came outside, she saw Michael lying in a pool of blood and reportedly tried to resuscitate him through CPR. Moreover, she claimed to have dialed the police twice, yet the calls did not connect.
Danielle said she panicked seeing her husband dead and did not call the police for the next 11 hours. Meanwhile, the forensic experts noticed that she had tried to remove the blood on the floor, given the bleach stains visible upon closer inspection. Based on the discrepancies in Danielle's police statements, the delay she made in calling for help, and the way she had tried wiping the blood from the scene, the police declared Michael's death to be a homicide.
Three weeks after the victim's death, Danielle was arrested and charged with second-degree murder and evidence tampering. Since she pled not guilty to both charges, she stood trial in June 2022 and took the stand to testify on her behalf. Prosecutors alleged that Danielle had deliberately stabbed her husband and had waited for him to bleed to death before calling the police. Furthermore, additional evidence presented to the jury indicated that Danielle was active on a dating website just a few hours after Michael died.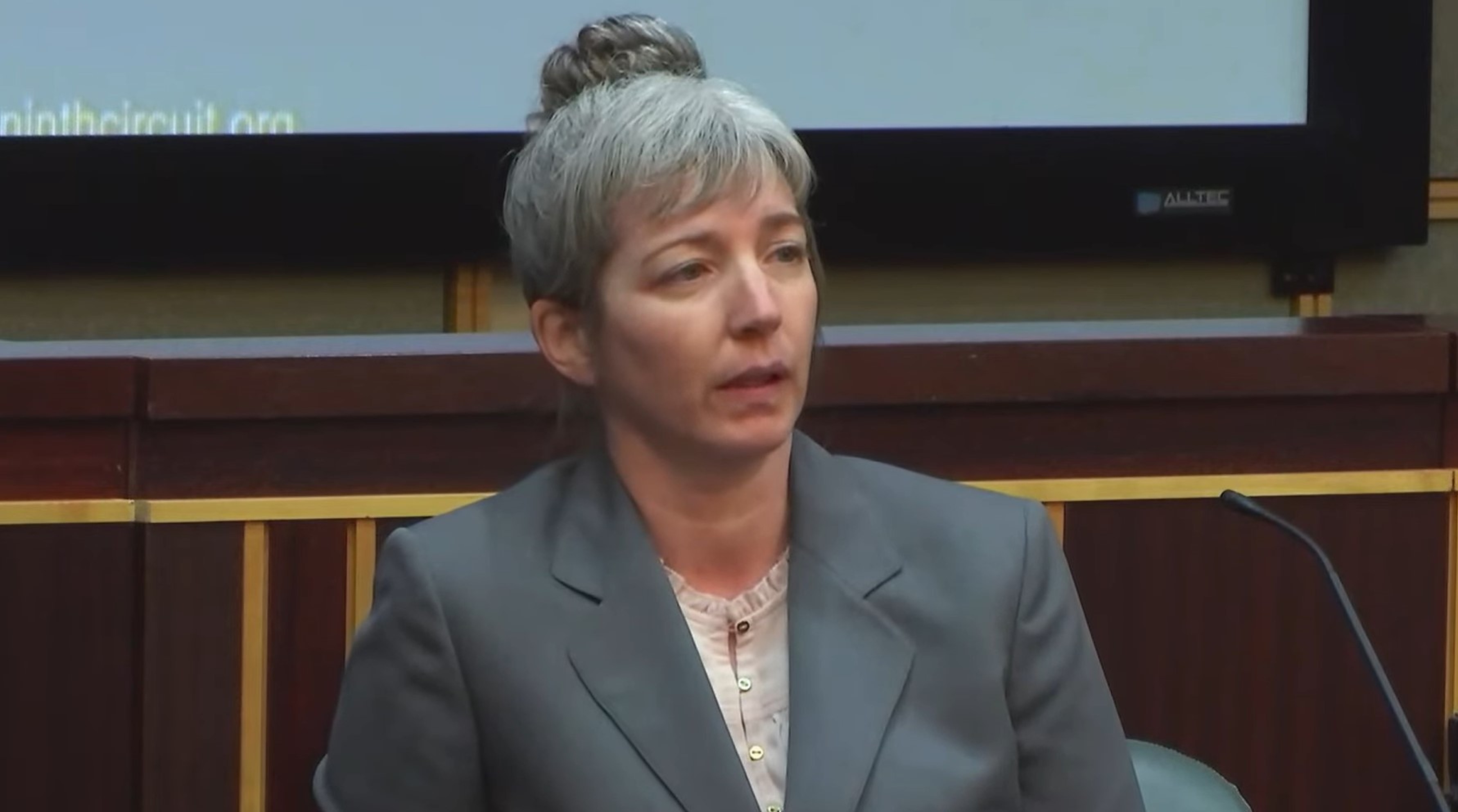 On top of that, the show states Danielle had allegedly deleted some text messages on her phone before calling the police. The prosecutors theorized that she wanted to leave her husband, and hence his death was a premeditated murder than a suicide, as she had earlier claimed. Once questioned in court, she admitted to lying on the 911 call about Michael having a heart attack or stabbing himself. In a shocking turn of events, Danielle confessed to stabbing her husband but claimed it was purely self-defense.
The 47-year-old alleged that she and Michael had been in a rocky marriage, and the latter had been increasingly hostile and abusive toward her. This resulted in the couple briefly separating, during which she began using dating websites. Nevertheless, Danielle and Michael reconciled, but he soon discovered her conversations with a man she had met on the dating website. Accusing her of talking to another, the victim reportedly confronted her aggressively on January 12, 2019.
As per Danielle, things escalated so much that Michael pinned her to the kitchen counter and tried to strangle her. Fearing for her life, she reached out for a kitchen knife and stabbed him once in the shoulder to save herself. Danielle then ran and locked herself in the bathroom, and once she came out, she saw him lying motionless in a bloodied state. Hence, she tried CPR on her husband but figured he was dead.
Where is Danielle Redlick Now?
Danielle claimed during her trial that she entered a state of panic, and once the 911 calls didn't connect, she ended up sleeping beside Michael's body for a while. Once awake, she frantically tried cleaning the blood and even searched the internet for ways to slit her wrists. She stated that she had lied to the police as she felt no one would believe her story, and thus, she tried harming herself before calling for help.
Danielle's defense counsel also submitted evidence to counter the prosecutors' allegation of her using a dating website after stabbing her husband. Eventually, it was proven that she had only visited the dating website for a few seconds before searching for ways to slit her wrists. The jury agreed to the evidence and believed that it was likely that the dating website was already open on her phone before the fight with Michael. Danielle seemingly chanced upon it while looking up methods of suicide on the internet.
Thus, the prosecutors' theory that Danielle murdered her spouse to move on from her marriage was disproved. The court also found that the single stab wound on Michael's shoulder matched her self-defense claim because, in a premeditated murder, the perpetrator mostly stabs a victim more than once. After long deliberation, the jury acquitted her of second-degree murder.
Since Danielle had tried bleaching and mopping the blood on the crime scene and admitted to the same, she was found guilty of evidence tampering. In August 2022, Danielle was handed one-year probation other than the time already served for the guilty charge. She is currently serving her probation sentence in a facility in Daytona Beach, and the projected termination date for the same is August 4, 2023.