When Michelle Hadley broke up with her former fiance, Ian Diaz, she had no idea the relationship would come back to haunt her in the worst way possible. Shortly after their split, Ian's new wife, Angela Diaz, claimed she was receiving threatening emails, and the blame fell entirely on Michelle. 'Dateline: Diabolical' chronicles the shocking incident and portrays how Michelle was forced to stay behind bars for quite some time before a thorough investigation cleared her name. Well, let's delve into the details surrounding the incident and find out where Michelle is at present, shall we?
Who Is Michelle Hadley?
A native of Anaheim, California, Michelle Hadley met Ian Diaz in August 2013 and believed him to be the man of her dreams. Hence, it did not take long for the two to get comfortable with each other, and Michelle was delighted to give her consent when Ian proposed in December 2014. Following their engagement, the couple moved into a condo in Anaheim, California, and reports mentioned that Michelle paid the entire $10,000 downpayment on their new home. However, the relationship deteriorated soon after, and by 2015, the two had decided to go their separate ways.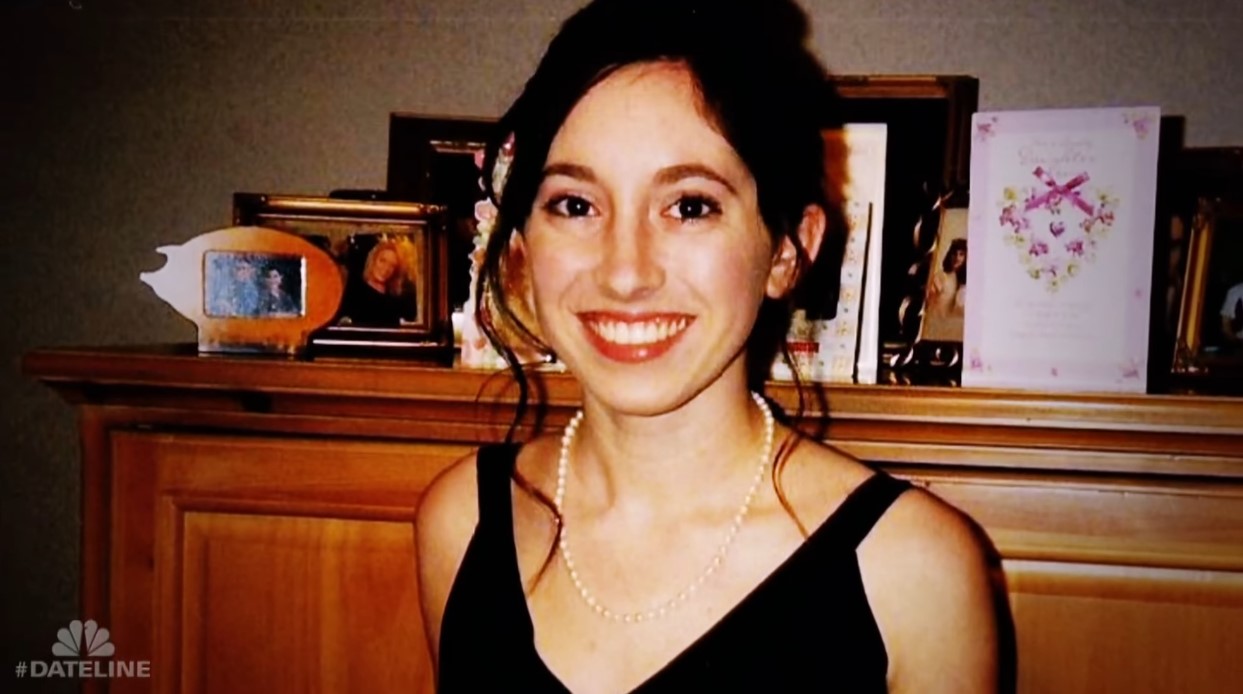 Even though Michelle moved on with her life and began attending university, she refused to give up on the condo she had paid for. Yet, the email she sent her ex-fiance was reportedly strong-worded and had several biblical references. This made Ian feel extremely threatened, and he sought a restraining order against Michelle. Moreover, by this time, Ian was already in a relationship with Angela Diaz, and the couple was soon to be married. In fact, Ian and Angela moved into the Anaheim condo after their marriage, although Ian was legally bound to get a mortgage on the property or sell it within a few years. As the date for a possible sale came close, Ian made it clear that he won't be leaving the condo without a fight.
At the same time, Angela, who was seemingly pregnant with Ian's baby, claimed she had received alarming emails from several anonymous addresses. While the emails were quite threatening and talked about killing Angela and the baby, they used the same biblical references Michelle had used in her original email. Hence, when the two discovered that one of the emails was seemingly signed by Michelle Hadley, they informed the police and blamed the ex-fiancee for the crime. Naturally, the police arrested Michelle for violating the restraining order, and the emails seemingly stopped when she was behind bars. But when her parents bailed her out, the threatening emails began pouring in again.
However, this time there was something even more alarming. According to sources, shortly after Michelle was bailed out of prison, strange men purportedly began showing up at Ian's doorstep, intending to have violent sex with Angela. They claimed that someone had put up a Craigslist ad about fulfilling a "rape fantasy," and whoever replied to that ad was directed to the Anaheim condo. In fact, the situation got so worse that Angela claimed she was attacked by a 17-year-old male in her own garage, who attempted to rape her before fleeing the scene.
Believing Michelle to be behind the mysterious Craigslist ads, the police arrested her again, and this time her bail was set at a million dollars. Hence, the 29-year-old was forced to spend 86 grueling days behind bars while her parents contacted a lawyer and tried their best to investigate the matter themselves. Interestingly, while studying the threatening emails, Michelle's parents realized that some of them were sent when their daughter was attending classes at university. On top of it, neither Michelle nor her parent's IP addresses matched the ones in the email, and upon further investigation, the police uncovered a stunning truth.
Most of the threatening emails Angela received had originated in the Anaheim condo and were sent from her own cell phone. Thus, realizing that the entire thing was a setup, the police arrested Angela, who soon pleaded guilty to several federal charges, including kidnapping, false imprisonment, perjury, and forgery. Although Angela's plea netted her a 5-year prison sentence in 2017, it took the police a few more years to uncover Ian's role in the crime. Still, he was eventually convicted of conspiracy to commit cyberstalking, cyberstalking, and perjury and sentenced to 10 years and one month in 2023.
Where Is Michelle Hadley Now?
Michelle later mentioned that the 86 days she spent behind bars scarred her for life, as she could still remember how some prisoners would scream in agony throughout the night. Moreover, determined to fight for justice, she filed a lawsuit against Angela Diaz, Ian Diaz, and the City of Anaheim for falsely accusing her of a crime she did not commit. Reportedly, this lawsuit was settled in 2021, when the city refused to admit liability but agreed to pay Michelle $1,795,000.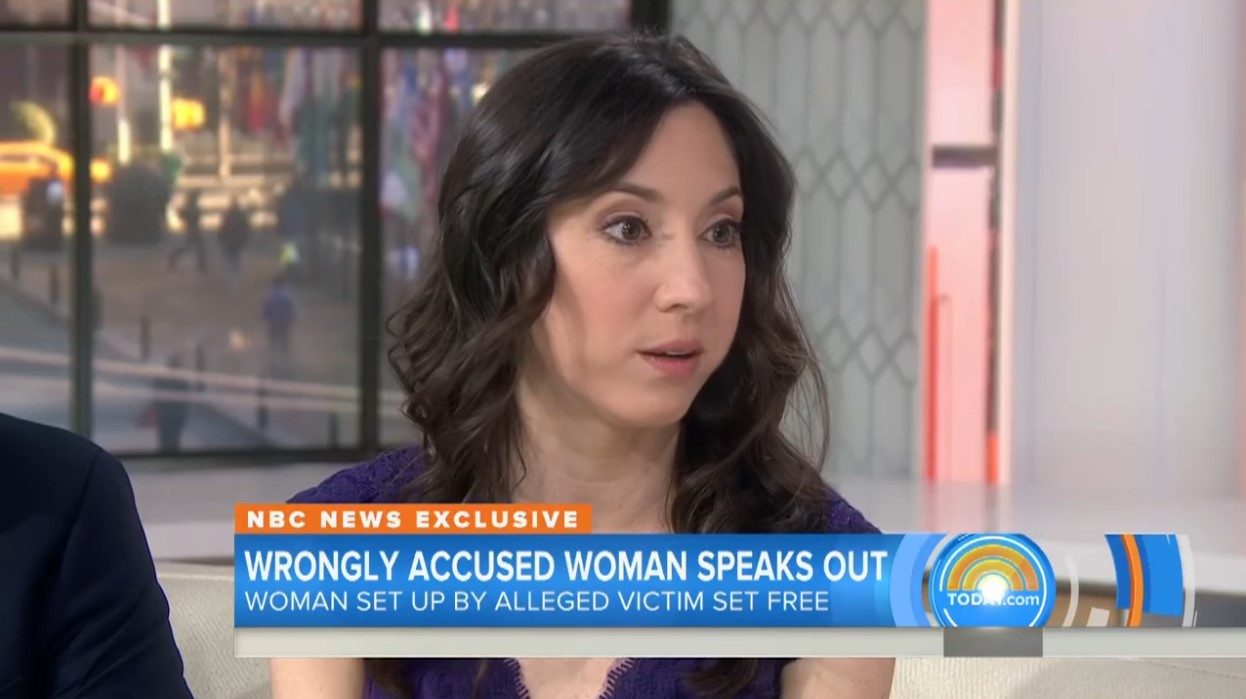 Nevertheless, in October 2017, Michelle started a new chapter in her life by moving to New York City and taking up a job as a CRM Manager with The Body Shop. She has even worked for other top-rung brands like Candid and Saks Fifth Avenue but currently owns and operates her fashion, beauty, and wellness company, Les Coeurs Sauvages. On top of it, the New York Resident is also a vocal advocate against domestic violence, and we want to wish her the very best for the years to come.