Investigation Discovery's 'Deadly Women: Bad to the Bone' chronicles the sensational story of the murderous couple Miranda and Elytte Barbour as they killed a man in Pennsylvania in November 2013 just for the thrill. Miranda made several unsubstantial claims after she was incarcerated, including portraying herself as a conscientious killer and alleging she murdered as many as 100 people. So, who are Miranda and Elytte, and what is their real story? Let's find out.
Who Are Miranda Barbour and Elytte Barbour?
Miranda Kamille Dean Barbour was born to Elizabeth Dean and Sonny Dean in North Pole, Alaska, in December 1994. She lived with her parents and elder sister, Ashley. Miranda maintained in her prison interviews that she had a normal childhood, believing her parents did the best they could, as a child-like smile spread across her face as she recalled the good times. However, she claimed it all changed when her aunt and uncle, Melissa and Richard Fernandez, moved five houses away from her family home. Miranda was around three at the time.
Miranda claimed she was abused by her 'Uncle Rick' for almost a year until she confided in her mother about it. Richard was convicted of sexually abusing a minor and sentenced to 14 years in prison in 1998. She blamed her uncle's abuse for the alleged "darkness" inside her, stating, "I think he created a monster inside of me. It's always there." According to her parents, Miranda became a heroin addict very young and regularly ran away from home since she was 12.
Miranda attended the Colony High School in Palmer, Alaska, and was suspended after reportedly hitting then-Alaska governor Sarah Palin's daughter Willow. She joined a Satanist cult when she was 12 and allegedly committed her first murder a year later. Miranda said she killed a man who owed money to her cult leader, whom she declined to identify. According to her, she became pregnant while being a member of the cult and was subjected to a dangerous 'in-house abortion' by members after they drugged her and tied her to a bed.
Miranda again became pregnant in 2011 and alleged Forrest—the "No. 2 leader" in their cult—was the baby's father. Later, Elytte claimed he was dead, which was later disputed by her mother. An Alaska court ordered Miranda to be placed into the custody of her maternal uncle, Arlin Fletcher, in North Carolina in March 2012. She enrolled in college courses, gave birth to a baby girl, and got a job as a Cashier in a grocery store in Coats, North Carolina. There she met her future husband, Elytte Randle "Elf" Barbour, then 22, in late 2012.
According to Elf's then-girlfriend, Aimee Vaneyll, he was also into Satanism, and the three became good friends. By March 2013, the couple had broken up, and he started dating Miranda in June 2013. Elf worked as a Dishwasher at a local restaurant, and the young couple quit their jobs and eloped in October 2013. Yet, Arlin alleged Miranda was fired after getting caught stealing from her employer; she and Elf moved to central Pennsylvania with friends.
Where Are Miranda Barbour and Elytte Barbour Now?
Elf testified the couple paid their bills through Miranda accompanying men she met on Craiglist. Though he emphasized she was not a prostitute and never had sex with them, he stated she charged between $50 to $850 per encounter. Elf said, "She meets with them and has delightful conversations." Meanwhile, the newlyweds were searching actively for a man to kill as a team for the thrill, thinking it would bring them closer as partners. They made a few unsuccessful attempts before they met Troy LaFerrara.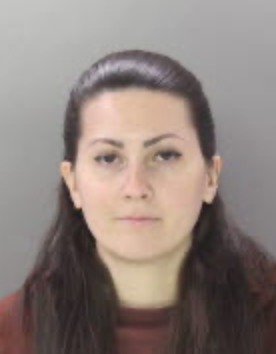 42-year-old Troy was employed as the Senior Resident Engineer at the Lycoming County Landfill and hailed from Port Trevorton, Pennsylvania. On November 1, 2013, Miranda posted an advertisement on Craigslist, offering companionship for men who hated their wives. According to court documents, Troy responded to it, and they met in the parking lot of a local mall on November 11. Elf hid in the backseat of their SUV and strangled him with a cable cord when Miranda signaled.
Furthermore, Miranda stabbed Troy 20 times with a knife before stealing his wallet and dumping the body in an alley. The murderous couple then went to a strip club and celebrated Elf's birthday. Nonetheless, the police tracked Miranda down after finding her texts and call in Troy's phone, which was found along with the body. She was arrested on December 13, 2013, and Elf was arrested three days later. Miranda initially claimed she killed Troy in self-defense, but her husband confessed their murder schemes to the authorities.
The Barbours pleaded not guilty to first-degree murder charges but eventually took a plea bargain and admitted to second-degree murder. They were sentenced to life in prison without the chance of parole on September 18, 2014. However, while in prison, Miranda claimed she had killed probably a hundred people in six years in four states (Alaska, California, North Carolina, and Texas), alleging she stopped counting after 22. According to her, she had an alter ego, "Super Miranda," who committed the murders.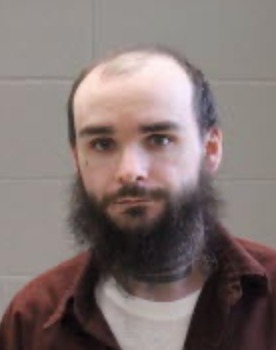 Miranda portrayed herself as a conscientious killer, claiming to have murdered people who had committed evil acts and deserved to die. Regardless, the authorities doubt the authenticity of her claims, with Alaska State Troopers stating finding no evidence of murders committed by her in the state. Even Miranda's family noted she might be lying as she couldn't commit so many homicides without them knowing, though she maintains her stance to date. According to official records, the 28-year-old is incarcerated at the State Correctional Institution in Muncy, Pennsylvania. Now 31, Elf is imprisoned at the State Correctional Institution in Forest, Pennsylvania.
Read More: Rachel Wilson: Where is Darrell Wilson's Wife Now?