When Jonesboro, Georgia, resident Monica Ambriz stepped out for her lunch break on October 10, 2010, her co-workers had no idea they would be seeing her for the last time. Monica never returned from the break, and officers eventually discovered her body behind an office building around ten days after the incident. Although Hulu's 'How I Caught My Killer: I Found Candice's Diary' mentions Monica's murder in passing, viewers are intrigued to get into the details surrounding the case and find out more. Well, fret not because we come bearing answers.
How Did Monica Ambriz Die?
A resident of Jonesboro, Georgia, 17-year-old Monica Ambriz was pretty close to her family. She shared an intimate bond with her loved ones and was known to light up any room she walked into. Moreover, being a typical teenager, she loved hanging out with her friends and was quite popular in her circle. Even at a young age, she had great aspirations for her future and could not wait to make her mark on the world. That's why even though she was employed at the Mexican supermarket El Progreso 7 at the time of her murder, she was pretty diligent at her job.
On October 16, 2010, Monica had a hectic first half at work and decided to exit the building in order to relax inside her truck during the lunch break. Although the employees saw her leave, they never saw her come back, which soon led to it becoming evident that she'd gone missing. Since she'd never clocked out of work, her co-workers raised the alarm and informed the police. First responders reached the scene almost immediately, yet the teen was nowhere to be found — even a thorough search of the scene and surrounding areas provided no update. On top of it, Monica was unreachable over her cell, and as the days passed, her family began fearing the worst.
Even though law enforcement officials reportedly left no stone unturned in their search for Monica by going as far as to appeal to the public for help, the worst came to be when her deceased body was recovered from behind an office building in Jonesboro on October 26. An initial medical examination indicated homicide, and while the authorities initially decided to keep the reason behind her death a secret, they soon revealed the teenager was raped, physically assaulted, and brutally murdered before the attacker stole a few of her belongings.
Who Killed Monica Ambriz?
Detectives found the initial investigation into Monica's murder pretty challenging as her vehicle and the location from which her body was recovered did not provide a lot of leads. Furthermore, while it was evident that the 17-year-old had been a victim of kidnapping, the police could not find a single witness to the incident despite canvassing the whole area. As if this wasn't enough, most of Monica's acquaintances expressed to them that the victim was known for her amicable nature and ability to make friends. In other words, she did not have any known enemies, and people had no idea why anyone would want to harm the lively youngster. Hence, with no new suspects or leads, progress on the case diminished to a crawl, and detectives found themselves back on square one.
Incidentally, just four days before Monica went missing, authorities in Forest Park, Georgia, were informed of a heinous murder wherein 61-year-old Maria Gloria Galvan de Riveria was killed inside her own home. In this case, the attacker did escape with a few of her valuables, but she wasn't sexually assaulted. So, with little to connect these two cases apart from the close proximity, the police deemed them to be completely unrelated incidents. Eventually, detectives got their big break when they arrested 31-year-old Artemio Hernandez as he was attempting to rob a Payless Shoe Store in DeKalb County, Georgia.
While questioning Artemio, investigators soon discovered that he was also involved in several other robberies. However, they were yet to face their biggest shock – his DNA matched the foreign sample found on Monica's deceased body to a tee. Therefore, without wasting any time following such an important discovery, officials immediately confronted Artemio. That's when he confessed to raping, killing, and robbing Monica. Additionally, Artemio admitted to several other robberies and alleged he was responsible for Maria Gloria Galvan de Riveria's murder as well. As a result, he was indicted on 51 separate charges.
Where Is Artemio Hernandez Today?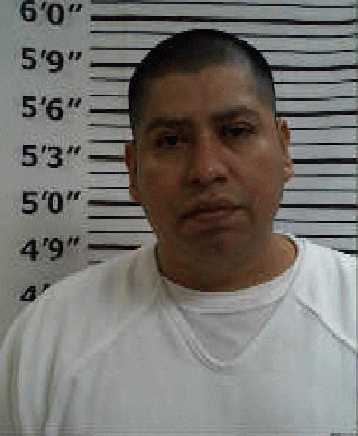 When presented in court, Artemio decided to take a deal and pled guilty to all the counts against him. Reports claim that some charges were then merged into others, whereas other notable ones like kidnapping, armed assault, attempted armed assault, rape, and murder remained as it is. As a result, in 2019, Artemio was sentenced to seven consecutive life terms, out of which three were without the possibility of parole. He was then handed down an additional 255-year prison sentence, and the judge ruled that since he was an illegal Mexican immigrant, he would be deported once he completed his sentence. Therefore, today, Artemio is spending his days behind bars at the Wheeler Correctional Facility in Alamo, Georgia, with a possible release date of August 20, 2039.
Read More: Joel Shanbrom Murder: Where Are Jennifer Shanbrom and Matthew Fletcher Now?