WeTV's 'Love After Lockup' follows couples as they face a complex path of love since one is in jail, and the other awaits them outside. Monique Robinson and Derek Warner Jr. appeared in season 5, and their relationship post-lockup was complex yet interesting. The couple met through a prison pen-pal group one night while Monique was scrolling through Facebook.
Derek was everything and more than Monique expected him to be, and after meeting him in person after almost two years, she could put her trust issues to rest. Given their common desire and sparkling chemistry, admirers of the reality series must want to know as much as possible about the two. Luckily, we are here to help you out!
Everything We Know About Monique Robinson
Monique Robinson is a beautiful woman who has battled with weight issues throughout her life. However, this confident reality TV star does not care what people think of her; she knows how to love right. The 35-year-old Monique is working as a Client Service Representative at VCA Chicago North Animal Hospital. As a part of her job, she provides the best services to her clients to exceed the expectations of owners of furry friends. She started her present job in April 2015 and is still creating committed relationships with clients.
Monique has at least one sister named Calandra Robinson, who is quite influential in her life. Tragedy struck the gorgeous reality TV star when she lost her beautiful baby angel, Maliah Char' Leigh Robinson, only three days after she was born on January 27, 2017. She shares her home with the love of her life, Derek, who loves her unconditionally.
Everything We Know About Derek Warner Jr.
Derek Warner Jr. is a 29-year-old reality TV personality who made his appearance on season 5 of the show. He met his "the one," Monique, over the prison pen-pals website back in 2020. He has served nine years of imprisonment for drug possession and distribution. Derek was allegedly one of the 32 men arrested in a heroin ring bust in 2013 from the neighborhood of Cleveland's Collingwood and Euclid.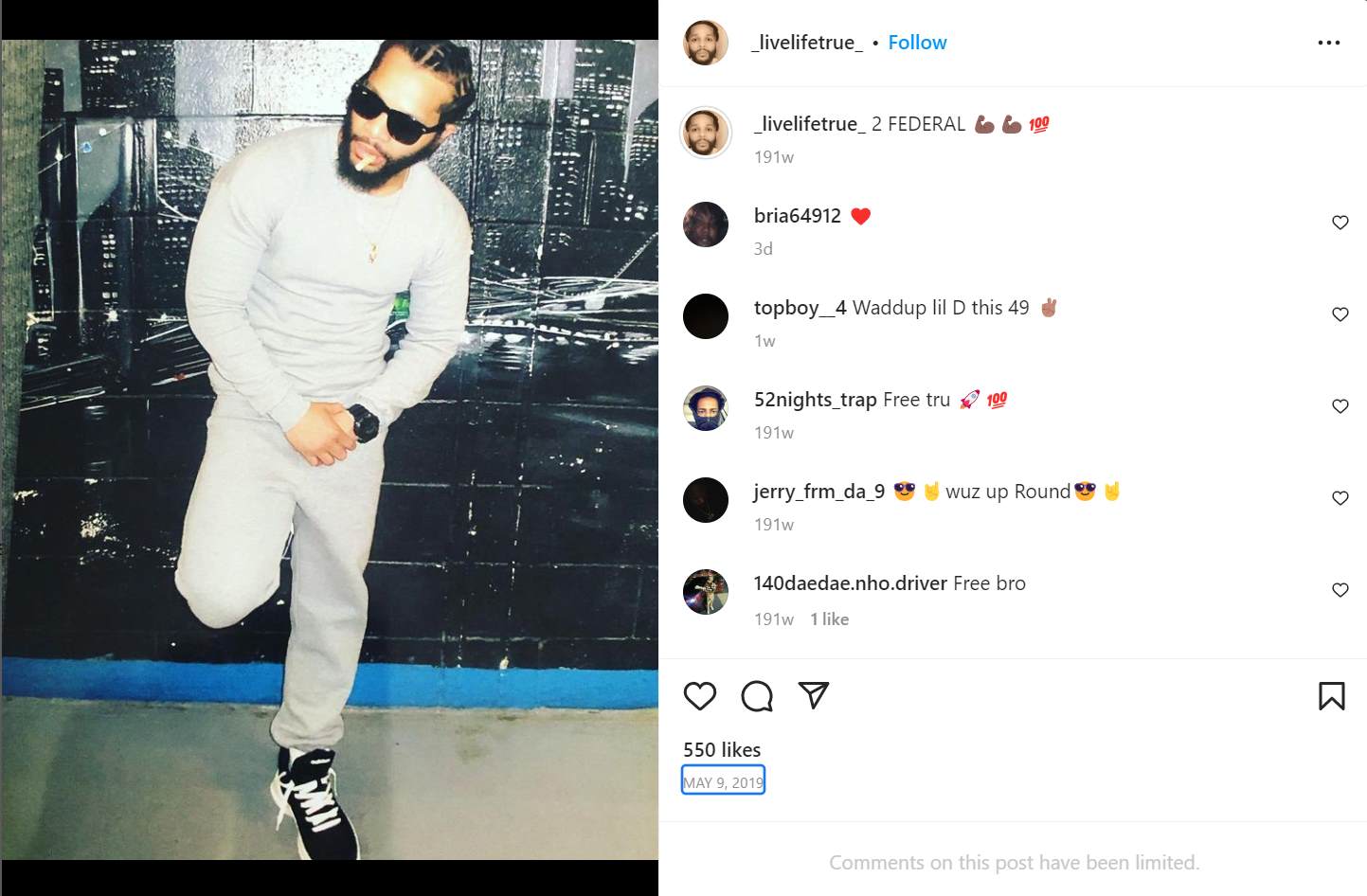 After returning back to the real world, he has focused all his time and attention on his partner, Monique. Derek has successfully kept his personal life private, and hence, we do not know what Derek is currently doing for a living. Derek truly loves and supports Monique just the way she is, and we hope the pair stay strong.
Read More: Is Love After Lockup Scripted?