First of all, I would like to say that direction is not an easy job. If a person directs a feature film and manages to get it distributed, that itself is a commendable task. All the directors on this list are definitely talented and hard working, if not, they wouldn't be rated at all, let alone being overrated. The very definition of being overrated is that they are given more credit than they should be, it doesn't mean they shouldn't be considered as a director at all. Over the years, Bollywood has mostly produced pretentious personalities by the dozen, and very few with any sort of specific skill.
Now while I was browsing few popular opinions on this subject, I saw repeated mentioning of Sanjay Leela Bhansali. According to me, he's not overrated. Before you tag a director as overrated, you must ask a question. "If any other director made their movies, will the outcome be the same?" The answer in case of Sanjay Leela Bhansali is "No". And I also saw the name of Sajid Khan pop up several times. Well, for a director to be overrated, he/she must be rated. So, there's nothing more to say. Here is the list of most overrated Bollywood directors.
10. Prabhu Deva
Prabhu Deva is probably the best dancer India has ever produced. But he's not a good director, period. Because repeatedly translating a screenplay from some other language, and casting stars is not directing. However, he did make a few decent movies down South, but he just acted as a bridge connecting various other aspects. I say this because he doesn't have a particular skill which makes him differ from the lot. When 'Wanted' and 'Rowdy Rathore' did well at box office, I could predict that it's only a matter of time before audience start rejecting him, and that's evident now.
9. Mohit Suri
There's a small line between making poetic movies and making melodramatic movies. While there's nothing wrong in making melodramatic movies, abusing drama is a crime. Mohit Suri has been repeatedly committing this crime. Sad, romantic songs can only make you lucky occasionally. Stereotypical music is one more thing Mohit Suri abuses, and that in my opinion is emotional extortion. I hoped that at least after 'Humari Adhoori Kahaani' and 'Half Girlfriend', he would re-invent himself. But he didn't.
8. Farah Khan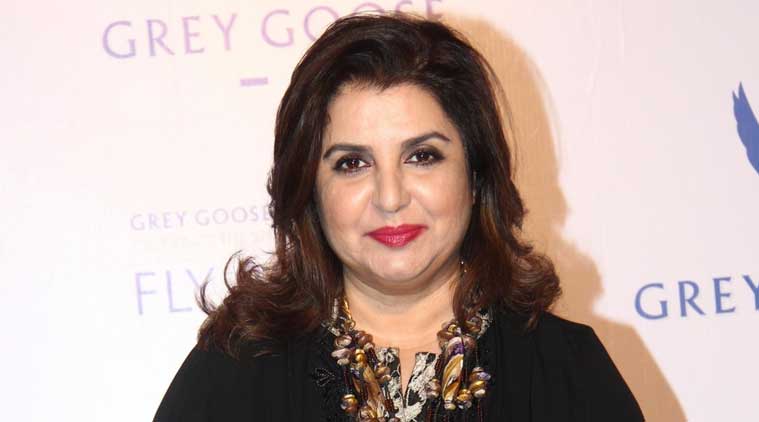 Shah Rukh Khan and popcorn entertainment can only give you success once, or may be twice. After 'Main Hoo Na' Farah Khan probably got lucky just once more with 'Om Shanti Om'. Cracking pot-shots at other celebrities, over -coloring the screen, filling the screen with tens and hundreds of extras, silly humor, forcing comedy with over-dramatic expressions and over-the-top scenes is not film-making. 'Tees Maar Khan' is the last byte of Farah Khan's filming the audience could take, before puking up.
7. Vikram Bhatt
Sex, music and a camera is enough to make pornography, not feature films. To date, I don't know how in the world Vikram Bhatt managed to survive in the Industry for such a long time doing this exact same thing. And of course, he made few horror movies, but the fact that he continues to make movies is scarier than those movies. It is only a matter of time before music directors and Emraan Hashmi stop saving his movies. However, he has a section of audience who watch his films, so that might not happen anytime soon.
6. Rohith Shetty
Rohith Shetty along with Farah Khan are two names which will make it into any list of Overrated Bollywod Directors. He spends a good sum on production designing and action sequences but not much of story. However, 'Golmaal' still better than most of his films. But 'Golmaal series' and 'Singham series' must better stop as soon as possible. Flying cars, continuous comedy containing almost always slapping and nonsensical actions are trademarks of Rohith Shetty movies. I wait every day to see if Rohith Shetty starts making some real Cinema.
5. Rakesh Roshan
Rakesh Roshan made few decent movies before Hrithik Roshan graced the Bollywood screen. The irony is, Hrithik's debut 'Kaho Na..Pyaar Hai' is his father's last decent movie. While 'Karan Arjun' and 'Koyla' are box office hits, there's nothing special in terms of film-making in those movies. 'Koi Mil Gaya' is a Hollywood rip off, direction and acting is highly dramatic. And creating a franchise out of it is probably the worst idea Rakesh Roshan has ever had. As an Indian Marvel fan, I shed a tear when 'Krrish' was termed as the first Indian super hero.
4. Abbas-Mustan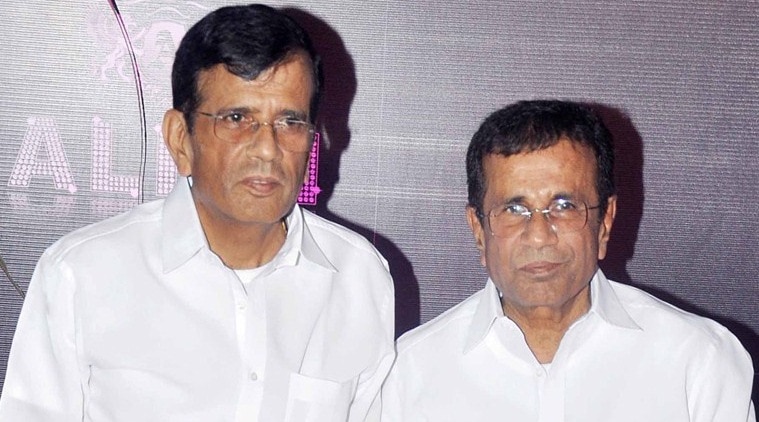 The director duo has been in the fraternity since eternity. Now their inclusion may raise eye brows . Every movie they make are heavily inspired or copied from Hollywood. However, their movies have always been massive hits. I think 'Naqab' is the only movie which isn't inspired or copied and guess what, it is one of the disaster of their career. In my perspective, if any director lacks creativity and yet become successful should be considered Overrated. In that definition, Abbaas-Mustan deserve the spot.
3. Sooraj Barjatya
'Prem Ratan Dhan Payo' is one of the few movies which put me to sleep. Now mostly, I sleep while watching a movie if I'm drunk (at home, not at The Cinemas, never go to The Cinemas when you're drunk) or sick. But, plot twist, the movie made millions. I think Mohit Suri is inspired by Sooraj Barjatya, because the problems with their respective film-making are almost similar. However, Mohit Suri at least makes melodramatic movies set up in Modern era, while Sooraj Barjatya is struck in the past. The acting in Sooraj Barjatya's movies is everything but subtle, and the movies are everything but subtle, full-stop.
2. Madhur Bhandarkar
I'd like to walk you through Madhur Bhandarkar's film-making. Step number 1) Write your own story and screenplay. 2) Base the story on some Industry, like Fashion industry or other media-sensitive Industry. 3) Research on all the problem and darkness in the industry. 4) Create one character each to represent one issue 5) Write a story using these characters. And, Kaboom! You get critical acclaim and sometimes, National Awards. Not to be too harsh, he's not a bad director, he can get the best out of actors. But he's not as good as he's regarded to be. Let's just leave it at that.
1. Karan Johar
Karan Johar is a strictly average director, nothing more nothing less. Almost all his movies are huge blockbusters at the Indian and overseas box office. He is undoubtedly a household name. The drama in his movies is unbelievably over-the-top. Even his most realistic movie 'My Name is Khan' suffers from this problem. He manages to inject candy-floss entertainment into every set up. A normal human being never behaves like characters in Karan Johar's movies. 'Ae Dil Hain Mushkil' is an exception, but the movie has its own problems.
PS: I've been harsh on few directors, however, when someone's in public medium, especially Entertainment, they are subjected to scrutiny.
Also Read: Most Overrated Bollywood Performances