Romantic movies about casual sex is not uncommon. It is a subject that's routinely visited by filmmakers with varying degree of success. Typically, such movies start with friendship and then move towards a night of casual sex that ends up messing up the friendship. From there, it is all about the struggle to maintain the friendship because romance comes in the way. At the center is always the age-old question: whether a man and a woman can be friends. My personal take on this is: if there is attraction between the two, friendship is impossible. Irrespective of what you believe, these films about casual sex are certainly enjoyable. Here is the list of best casual sex movies.
7. No Strings Attached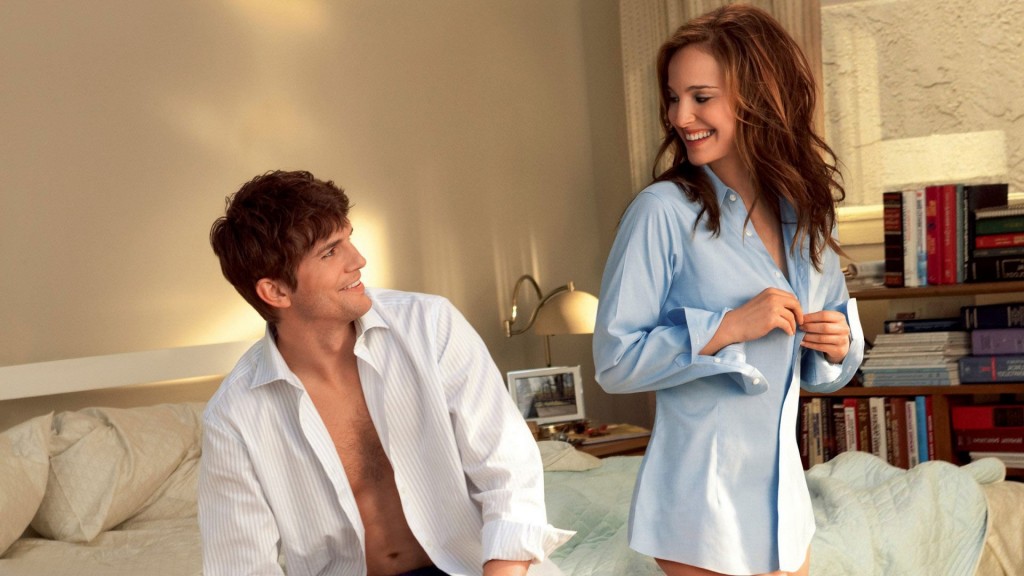 Emma and Adam, life-long friends, almost ruin everything by having sex one morning. In order to protect their friendship, they make a pact to keep their relationship strictly "no strings attached." "No strings" means no jealousy, no expectations, no fighting, no flowers, no baby voices. It means they can do whatever they want, whenever they want, in whatever public place they want, as long as they don't fall in love. The question is can you continue have sex without love coming in between. Natalie Portman and Ashton Kutcher are great in the film.
6. Friends With Benefits
Dylan and Jamie think it's going to be easy to add the simple act of sex to their friendship, despite what Hollywood romantic comedies would have them believe. They soon discover however that getting physical really does always lead to complications. It is a breezy comedy with great performances from Justin Tumberlake and Mila Kunis. As far as casual comedies (with casual sex) go, this is one of the best films out there.
5. Wedding Crashers (2005)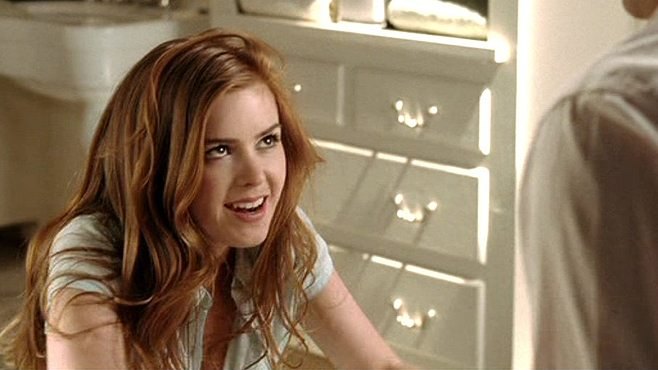 Years after the release of this movie, it still has several laugh out loud moments and it is still a lot of fun. 'Wedding Crashers' in spite of the shortsighted plot, has adequate appeal. McAdams and Fisher counterbalance the roles of Vaughn and Wilson, who reflect off each other with expertise and vitality. Indeed, it's unsurprising and nothing new, however what difference does it make? It's heaps of fun, with some really hilarious scenes. The movie will probably remain as one of the classic romantic comedies of all time.
4. Crazy, Stupid, Love. (2011)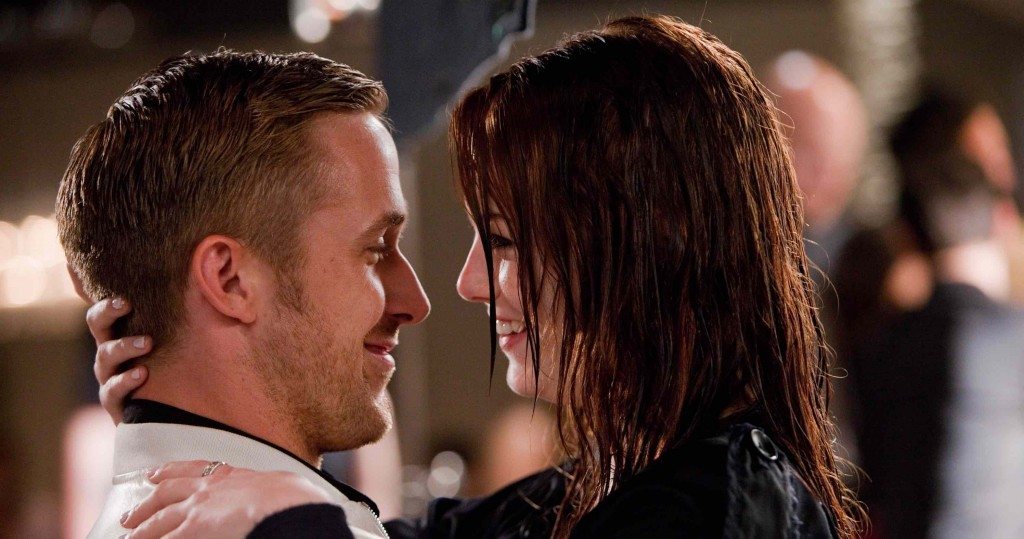 Love is crazy. Love is stupid. Love is Love. Glenn Ficcara and John Requa's joint rom-com addresses the love lives of a few individuals and relates them together. It talks about all the aspects of a relationship through the lives of the characters – infidelity, retaliation, crushes and the eventual realization of sorting out differences in love. It is told lovingly and the comedy of errors which leads to certain fateful discoveries are bound to crack up a rib or two. The ending is too sweet and constitutes one of the most innocent speeches on love and realization. Love shouldn't be hated, it should be appreciated. Every road has its bumps but that doesn't mean it has to be avoided. Glenn and John sublimely spreads out this message. Ryan Gosling, Steve Carell and Julianne Moore are excellent actors and show their finesse in this rom-com, bringing out the meaning of love and trust in this movie.
3. Trainwreck (2015)
Amy Schumer is without doubt one of the foremost comedians amongst women today. Her unique way of incorporating funny anecdotes from her life and self-depreciation has been widely lauded. Schumer made her writing debut with this 2015 comedy film. The film follows a quotidian premise, following Schumer, who retains her real-life name on reel, who is afraid of commitments and relationships, until one day she accidentally stumbles upon her perfect match. She gradually falls in love with him but again circumstances repudiate her endeavors. The film is hilariously written and performed, with Schumer coming in for considerable praise for shouldering the film to an elite status, The film received overwhelming critical acclaim and was a huge commercial hit.
2. 40 Year Old Virgin (2006)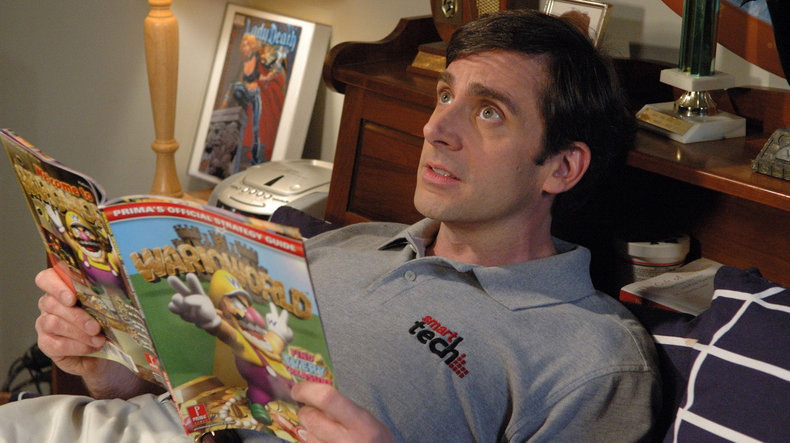 Steve Carell is my favorite comedian. Even a benign face expression can evoke lung bursting laughter. 2006 was a game changing year for him. It threw him into global stardom, with his association to the sit-com 'The Office' and the indie film 'Little Miss Sunshine'. The third wheel in the cog was '40 Year Old Virgin', which saw him play Andy, an innocent aging man, who is a virgin. It traces his journey to finally breaking the seal (sigh) which is hilarious and lands him into various socially awkward situations. The film was again a huge success commercially, while also grounding flags with the critics. The R-Rated comedy won many hearts and today has a cult status!
1. When Harry Met Sally… (1989)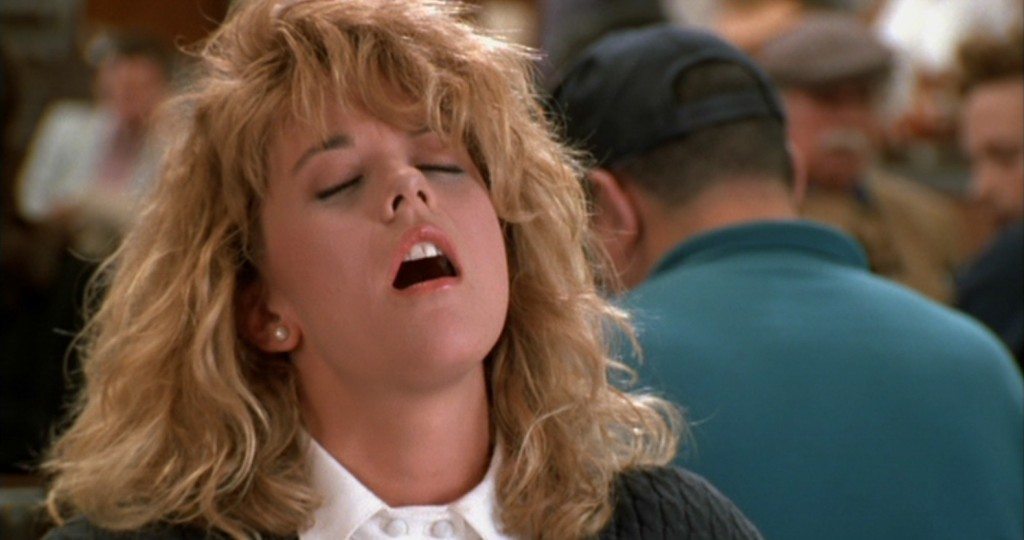 'When Harry Met Sally…' is a film that questions the existence of a fine line between friendship and romance. It's a comedy about two people who put their relationship on hold for twelve years because of confusions, misjudgments, other lovers, and a lack of understanding between the duo. The film works very well, and is very heartwarming. It is energetic and never runs out of ways to impress the audience. One thing I love very much is the chemistry between the lovers of the film, Harry (Billy Crystal) and Sally (Meg Ryan). The movie claims that soul mates do exist, and eventually everyone will find theirs. While that may be taking it a little too far, it might be just the kind of motivation someone needs to break off the period of loneliness brought on by heartbreak. This film is like a warm blanket, because of how sweet it is, and it carries this cozy feeling throughout its runtime. It's one of those movies that you can only truly appreciate if you are completely alone, since the situations that take place feel all the more familiar. Rob Reiner is an incredible director, and it really shows here. One of the greatest films to be made in its genre, 'When Harry Met Sally…' will definitely make you laugh and leave an everlasting impression.
Read More: Best Meg Ryan Movies