Many of us think of 'B.A. Pass (2013)' as a dirty movie, with subtle and direct references to misandry and sexual domination through its runtime. The truth is, 'B.A. Pass' is nothing short of being a cult movie, and rather than just being an average "sexy" movie, it is a brutally honest portrayal of how Mukesh, a high-school graduate is trying to cope with his life after his parents' death. As his uncouth aunt doesn't pay him the pocket-money he needs, his sisters have been forced into an orphanage. After befriending Johnny, a graveyard's caretaker who plays chess with Mukesh, the latter is introduced to Sarika – a promiscuous middle-aged woman who seduces Mukesh and talks him into having sex with her in exchange for some money he needs. And the story continues, until Khanna – Sarika's husband catches them in the act. The movie concludes with Mukesh taking the "leap of faith", being unable to cope with his umpteen troubles.
Movies like 'B.A. Pass' are often inundated with sex as their primary selling vehicle, although the intent is often to convey a hard-hitting message in the end. Such movies often depict the lives of commoners who're striving to get by, the prevailing sexual advances, sultry women, adultery, misogyny, sexual philogyny, prostitution, mafia, crime, murders, political goons, drug or alcohol abuse, mental instabilities, betrayals and retributions. Movies like 'B.A. Pass' also often include references to the prevailing living standards in the Indian society, broken families, poverty, social stigmas, and the never-ending lust for money. With this list, we bring to you the movies similar to 'B.A. Pass' or even better in some instances.
12. Babumoshai Bandookbaaz (2017)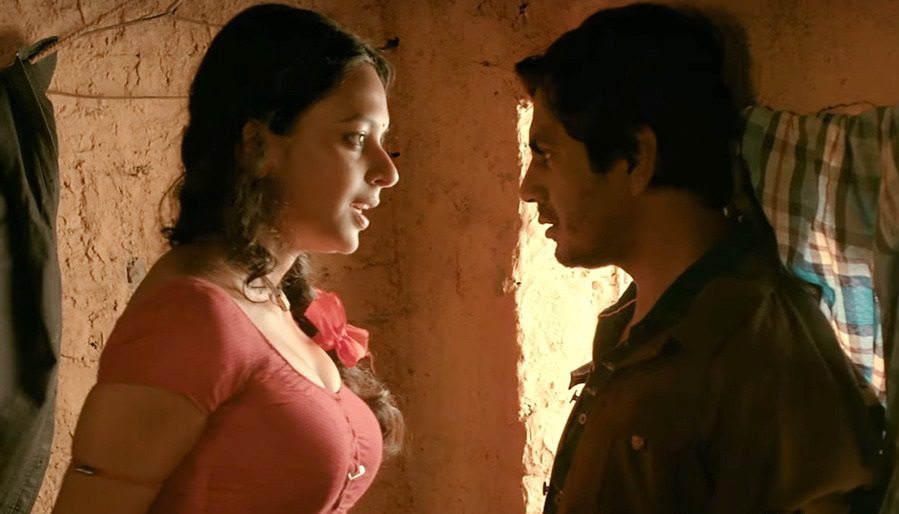 It won't be a fallacy to call it an average movie featuring ace perfectionist Nawazuddin Siddiqui, also due to the fact that the narrative was lost in political rivalries than making it a "man with a gun" movie, somewhat similar to 'Gangs of Wasseypur'. The only similarities that lie between 'Babumoshai Bandookbaaz' and 'B.A. Pass' are probably the steamy scenes, the unsimulated, cold-blooded killings, and money driving the whole storyline. The story revolves around Babu Bihari, who has been hired by two political rivals in the countryside of UP, to kill each other. Babu is infatuated with Fulwa, a local cobbler girl, whose sultriness knows no bounds and there are quite a few "rough" scenes between the two. With a tragic, confused ending, yet a conclusive one, 'Babumoshai Bandookbaaz' is a tale of twists and betrayals and is only as good as it looks in the trailer.
11. Love Sex Aur Dhokha (2010)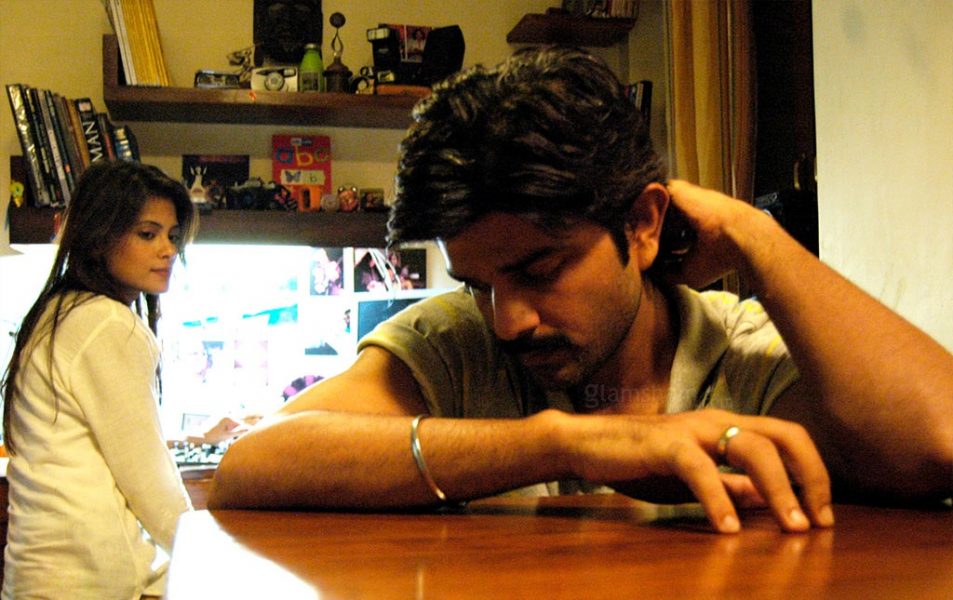 The pioneering effort in Indian cinema in the "found footage" category, 'Love Sex Aur Dhokha' highlights the ill-effects of voyeurism and how media, social media, and the political battery commercialize it for their own good. In one of the stories in the movie, a supermarket manager takes advantage of one of his female employees by throwing flirts at her initially and later recording their intimate moments in secret. He sells off their sex tape to clear his debts, which essentially highlights the fact that criminal voyeurism knows no bounds and money is often the driving factor in such cases. Highlighting honor killings, sexual voyeurism, and sting operations in its primary plot, the essence of the movie lies in the fact that though voyeurism momentarily satiates one's own ego or needs, the after-effects of it on society, its victims, and the perpetrators do last forever.
10. Ragini MMS (2011)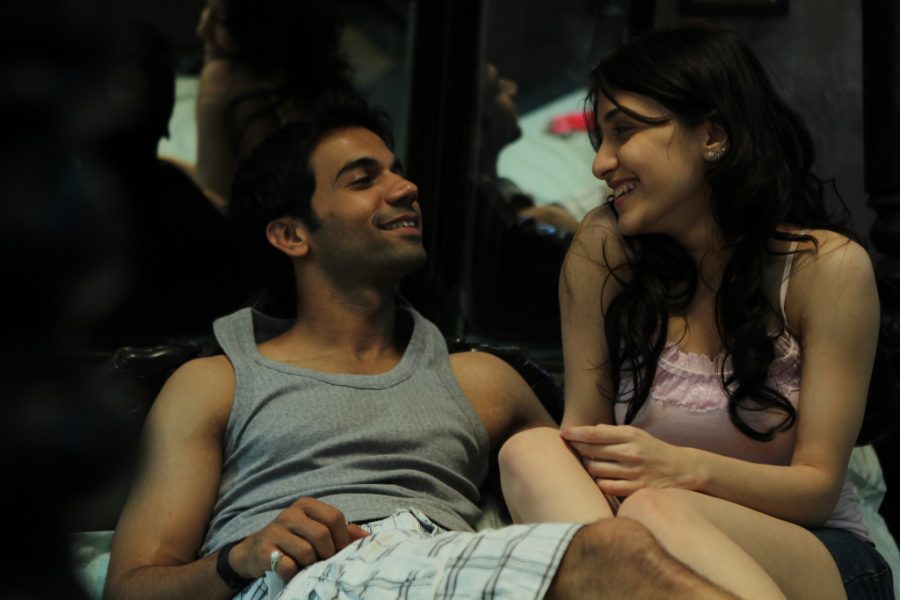 Another found footage horror movie, somewhat on the lines of 'Paranormal Activity' and also loosely based on the real-life story, 'Ragini MMS' packs the sensuousness and horror in the same film, along with some overwhelming performances, especially that of Rajkummar Rao as Uday. As Uday and Ragini venture out to their friend's farmhouse to have a fun-filled weekend, a malevolent entity declares its presence in the house, amid the duo having some steamy foreplay in a bondage-like setup. The found footage part is bone-chilling, and so is the horror that's evident on Ragini's face as she's left to herself in an aloof farmhouse. 'Ragini MMS' is both hot and scary in equal proportions.
9. Anaarkali of Aarah (2017)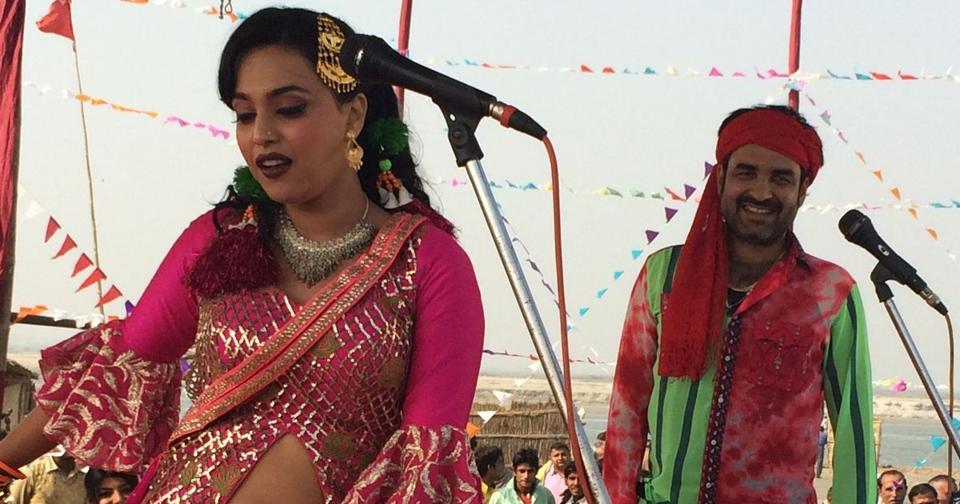 A critically acclaimed movie with a simplistic narrative, 'Anaarkali of Aarah' is the story of Anaarkali, a folk-dancer and an orchestra singer who performs erotic stage shows and sings songs with dual-meaning lyrics in the town of Arrah in Bihar. When, during one such shows, a vice-chancellor of a university molests her for he doesn't recognize the thin line between eroticism and prostitution, Anaarkali takes it upon herself to fight against him and the entire system to safeguard and restore her dignity. A strong social message, some steamy monologues, and Swara Bhaskar's bold on-screen appearances light up the screen like anything, and we're left in a dilemma of whether 'Anaarkali of Aarah' resembles 'B.A. Pass' or is it the other way around.
8. Lipstick Under My Burkha (2016)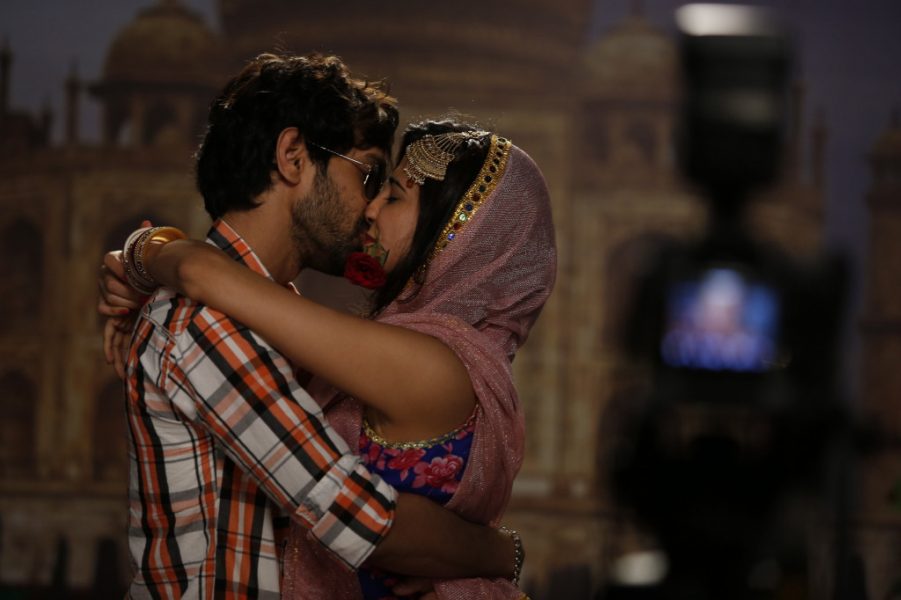 Primary characters in 'Lipstick Under My Burkha' include Usha, Rehana, Shireen, and Leela, who yearn for freedom as equal to the men around and in their lives. Leela wishes to be an avid traveller, and is physically intimate with Arshad, a photographer and both are caught in the act on her engagement day. Shireen is a sales girl in secret who seeks love from her otherwise dominating and regressive husband Rahim. Usha is called "buaji" and she's trying to find her youth back again while Rehana is a free-spirited college-goer who loves dressing up like Miley Cyrus. Despite all the social stigmas these women have to face on a daily basis, they emerge victorious in the end despite all the odds – something which forms the backbone of the movie. Also, the sultriness of Aahana Kumra as Leela knows no bounds and her bold demeanour is pretty much unmissable.
7. 7 Khoon Maaf (2011)
Ruskin Bond's "Susanna's Seven Husbands" was impeccably written and directed for the big screen by Vishal Bhardwaj and if it weren't for Priyanka Chopra in her libertine, sultry avatar, and a power-packed, winning performance, the movie would've fallen flat at the BO. The story outlines the murder trails of the six husbands of Femme Fatale Susanna, who in her revenge killings finds one or the other thing gravely wrong in each of her husbands before putting them to sleep permanently. The sexual encounters, masochism, sadism, and sexism are rampant and the portrayals are dark and layered as they are. Watch it only for Chopra's performance, if nothing else.
Read More: Movies Like Baahubali