Directed by Menhaj Huda, 'Heist 88' features a highly versatile and talented cast, including Keith David, Courtney B. Vance, and Keesha Sharp. This thrilling film centers around the character Jeremy Home, who journeys to Chicago to attend his brother's funeral. During his visit, he encounters his nephew, Marshall, who is burdened by a debt owed to dangerous individuals. In a bid to assist Marshall, Jeremy devises a plan that involves recruiting both Marshall and his own friends, all of whom have faced adversity in their lives. This plan ultimately evolved into what became the largest bank heist in US history.
A gripping heist film that keeps the audience on edge, wondering what will unfold, is indeed a hallmark of the genre. This thriller, with its steadily mounting suspense and the compelling motivations of the characters involved in the heist, makes it highly relatable. If you found this film enjoyable and are seeking more movies in a similar vein, we have a few recommendations for you.
8. Dog Day Afternoon (1975)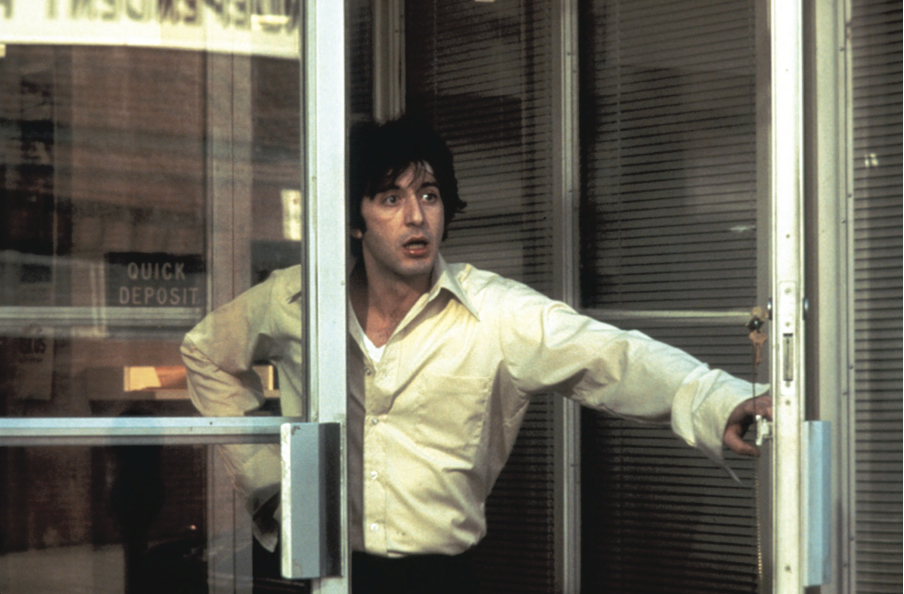 A biographical crime drama directed by Sidney Lumet, 'Dog Day Afternoon' is based on the Life magazine article 'The Boys in the Bank' by P. F. Kluge and Thomas Moore. This film recounts the events of a 1972 robbery and hostage situation orchestrated by John Wojtowicz and Salvatore Naturile at a Chase Manhattan branch in Brooklyn. Starring Al Pacino, John Cazale, and Charles Durning, the movie does an impressive job of shedding light on the true events and features powerful performances. It stands as one of Al Pacino's earliest films in which he portrays a character inspired by John Wojtowicz, making it a must-watch for fans of heist films.
7. House of Games (1987)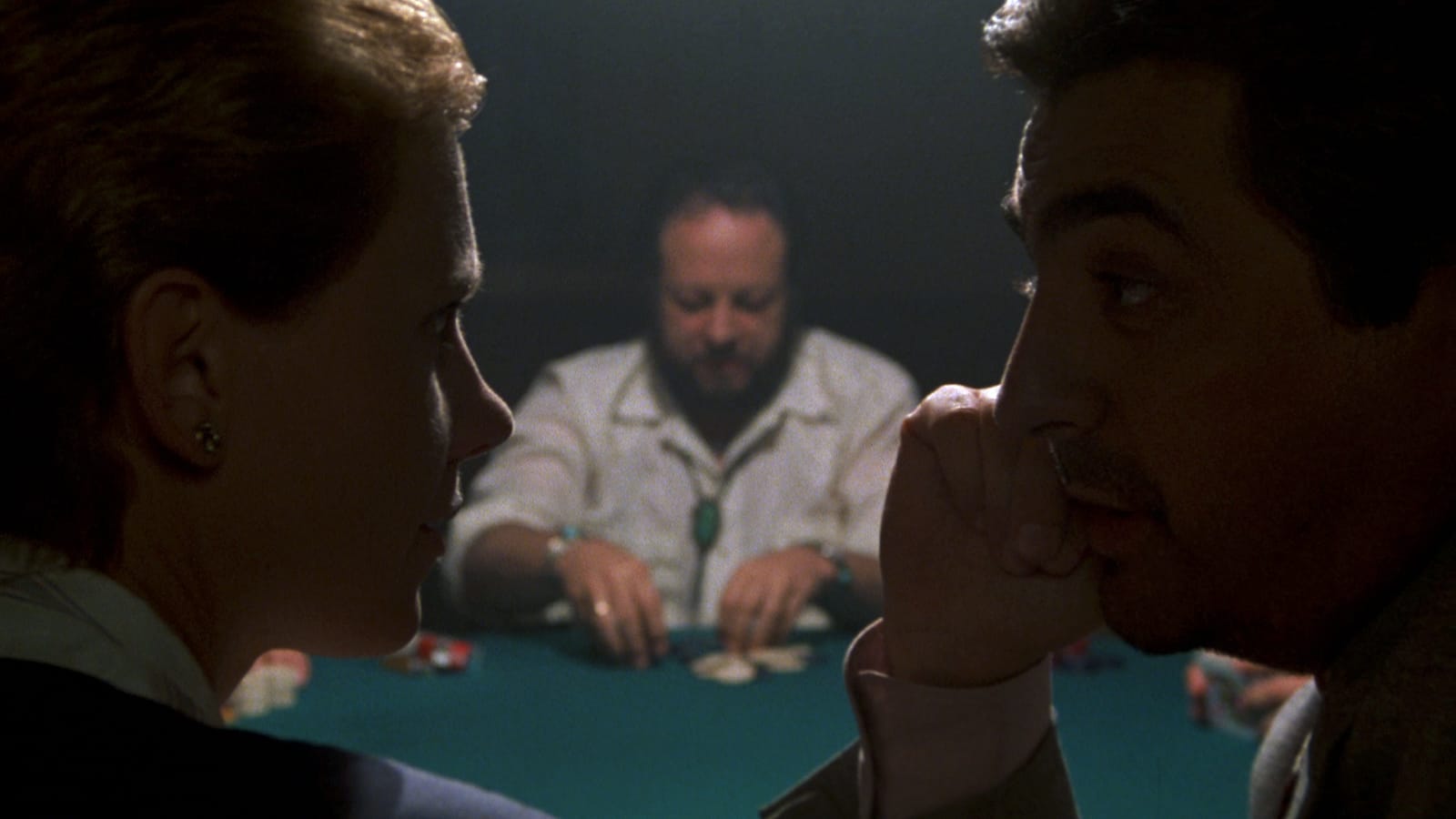 'House of Games' is a dark heist thriller film that centers around Margaret Ford, a psychiatrist who has recently published a book on obsessive-compulsive disorder. When one of her patients, under pressure to repay a loan, threatens to kill himself, Margaret makes a desperate promise to help him. She befriends the lender, Mike Mancuso, and becomes entangled in a heist where she tries to free Billy from Mike's grip and protect herself. Directed by David Mamet, making his directorial debut, and featuring a star-studded cast including Lindsay Crouse and Joe Mantegna, the film is often considered one of the most underrated heist movies worth watching.
6. Out of Sight (1998)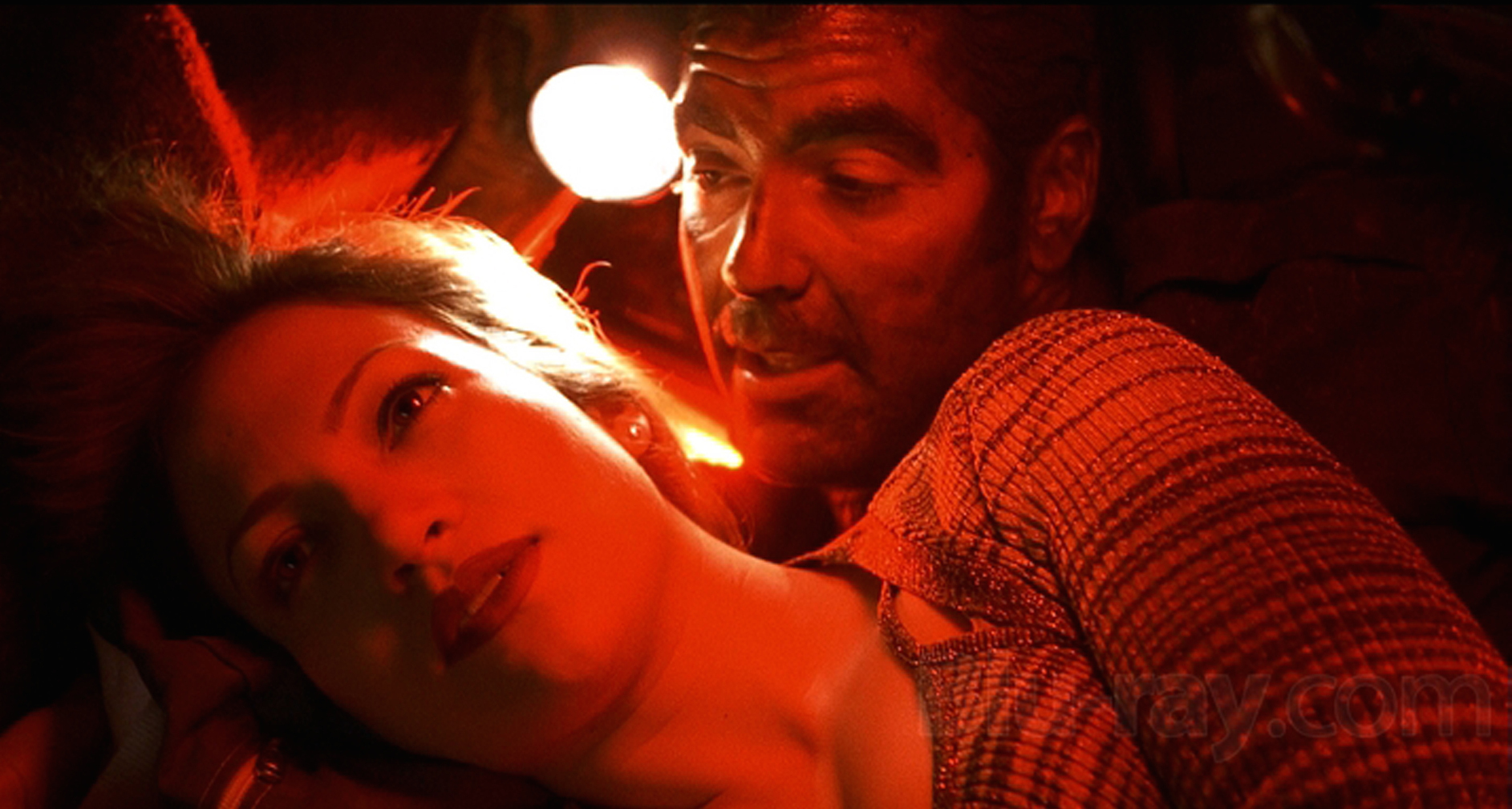 'Out of Sight' is a comedy heist film starring George Clooney and Jennifer Lopez. It is adapted from Elmore Leonard's 1996 novel of the same name. The film follows the story of career bank robber Jack Foley, who is incarcerated but manages to become acquainted with U.S. Marshal Karen Sisco while attempting to escape. As Foley hatches a plan for a diamond heist, Sisco's job requires her to catch him, but she finds herself torn by conflicting emotions as she begins to develop feelings for the man she's supposed to apprehend. Directed by Steven Soderbergh, the movie received Academy Award nominations for Best Adapted Screenplay and Best Film Editing and is considered one of the greatest heist films of all time.
5. The Score (2001)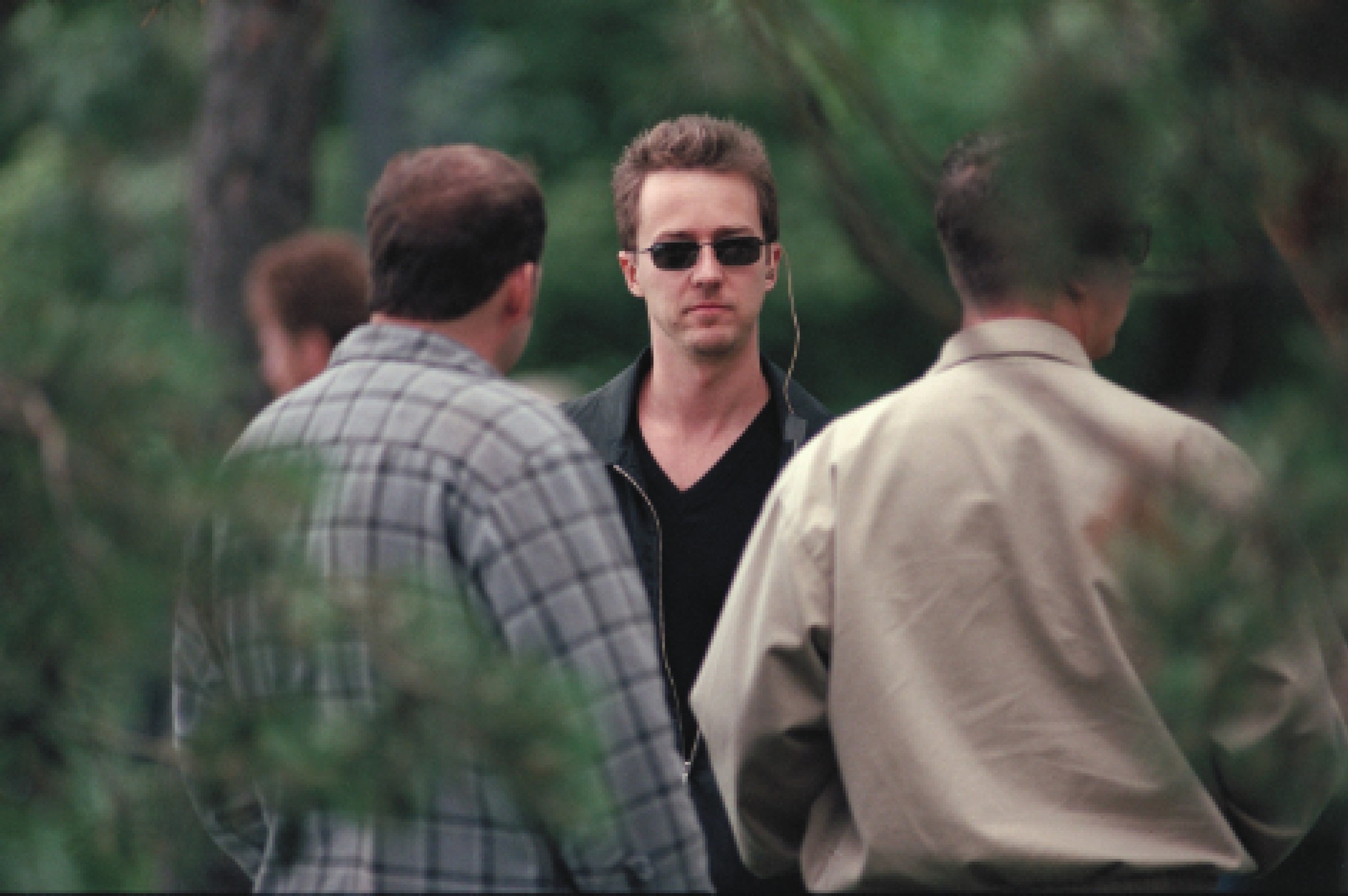 Directed by Frank Oz and starring a cast of stellar actors including Robert De Niro, Edward Norton, Angela Bassett, and Marlon Brando, 'The Score' is a hidden gem that not many people have had the chance to watch. The story centers around Nick Wells, a master safe-cracker who is weary of his criminal profession and desires to start a legitimate business. His plans take an unexpected turn when he is approached by Jack Teller, an ambitious fellow thief with a daring heist in mind involving a royal scepter smuggled into Canada. Nick agrees to join the operation in exchange for full control and negotiates a $6 million share of the loot. This film marks the only time that acting legends Brando and De Niro shared the screen together and makes it a must-watch.
4. Heist (2015)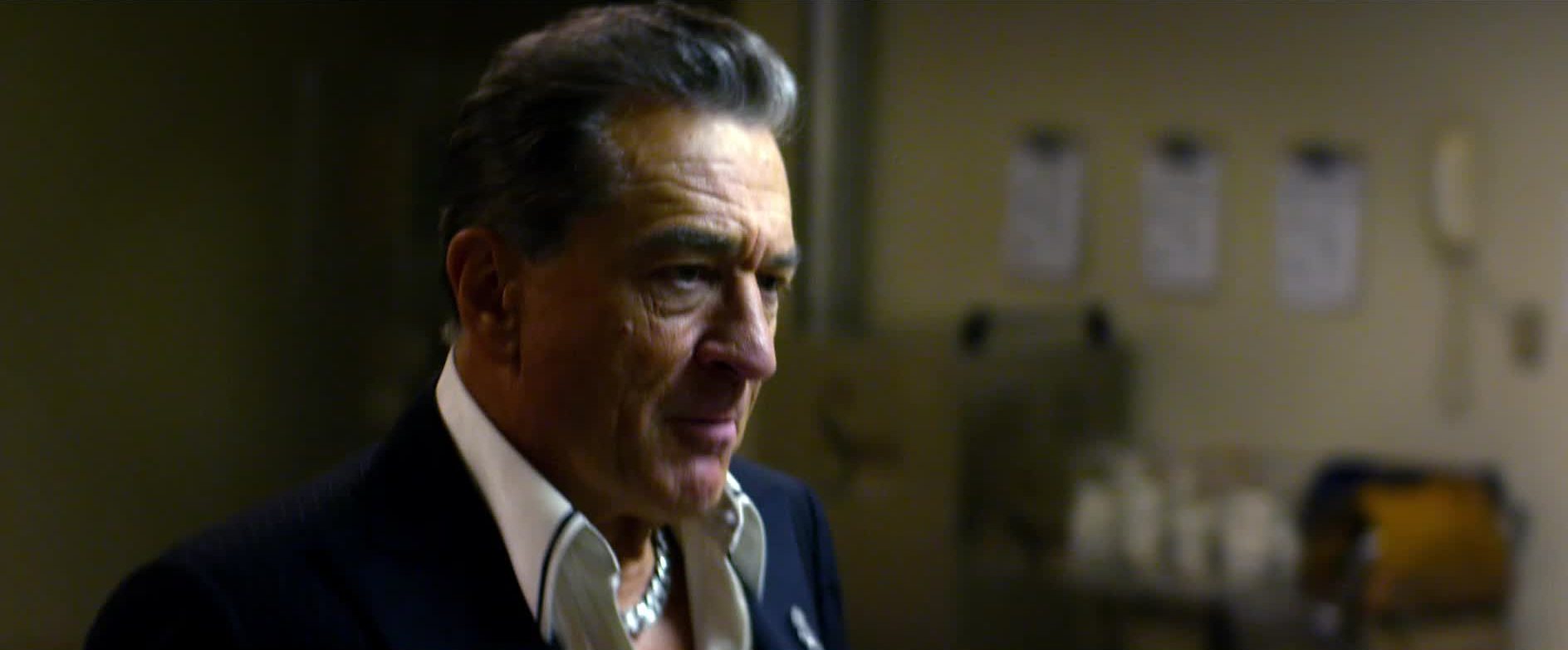 'Heist' is an action thriller film based on an original story by Stephen Cyrus Sepher. The story follows Luke Vaughn, an employee at a casino called 'The Swan.' When his sick daughter's treatment costs become unmanageable and he is denied help and humiliated by the casino's owner, Luke is driven to desperate measures. With no other options available, he decides to plan a heist within the casino. Directed by Scott Mann, the film features a talented ensemble cast, including Robert De Niro, Jeffrey Dean Morgan, Kate Bosworth, and many others. 'Heist' is a must-watch for all fans of heist movies, offering suspense and excitement throughout.
3. The Taking of Pelham 123 (2009)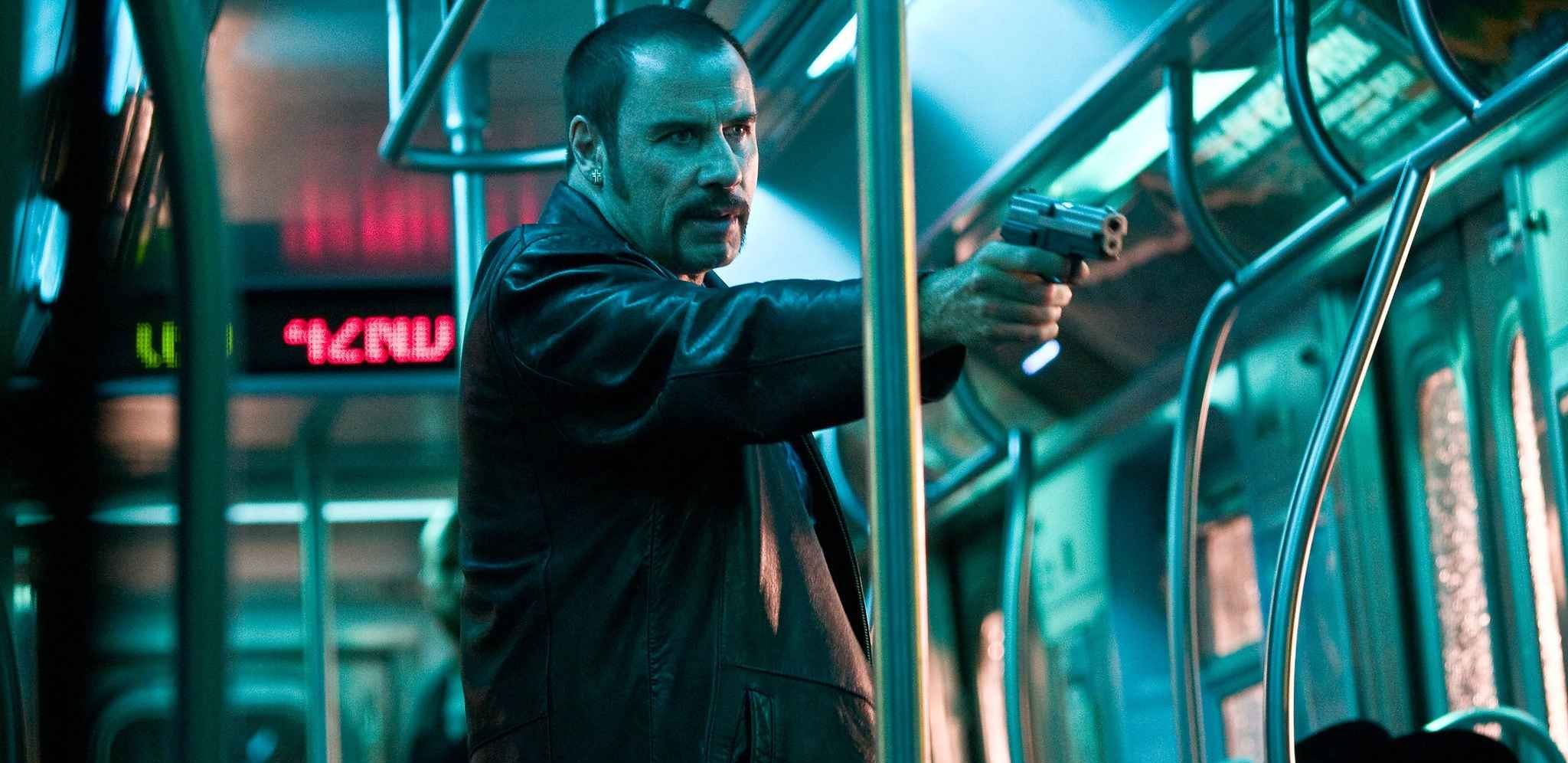 'The Taking of Pelham 123' is an action thriller film directed by Tony Scott and is the third film adaptation of the John Godey novel of the same name. It revolves around the hijacking of a New York City Subway 6 train by a group of individuals. Walter Garber, a train dispatcher working at the Rail Control Center, becomes the sole negotiator for the hijackers, who demand a hefty ransom of $10 million to be paid within 60 minutes. As the story unfolds, it reveals the truths about both Garber and the hijackers, resulting in an intriguing and suspenseful watch. Denzel Washington, portraying Garber, delivers an amazing performance, and he is joined by other talented actors like John Travolta, John Turturro, and Luis Guzmán.
2. The Lookout (2007)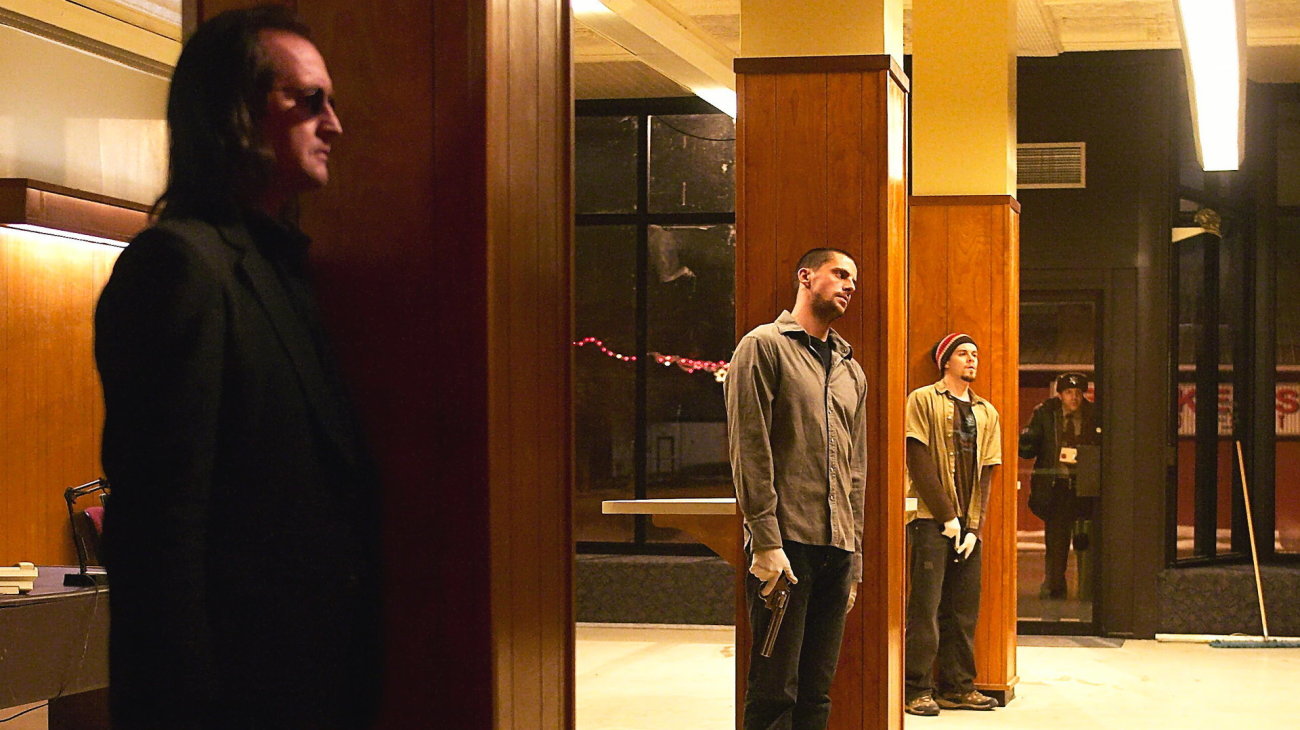 Scott Frank's directorial debut, 'The Lookout,' tells the story of Chris Pratt, a former high school star who experiences a life-altering accident that leaves him with multiple disabilities. Four years later, Chris begins taking classes to acquire new skills and finds emotional support from his blind roommate, Lewis, and a Sheriff's deputy named Ted. However, Chris's past glory catches up with him, and he becomes the target of a gang's taunts and pressure to commit a robbery.
With the guidance of his friends, Chris is faced with a difficult decision. The film features a talented cast, including Joseph Gordon-Levitt, Jeff Daniels, Matthew Goode, Bruce McGill, and Isla Fisher, making it one of the most engaging and entertaining heist films ever made. It offers a gripping crime drama that keeps audiences entertained from start to finish.
1. Set It Off (1996)
A gripping heist crime film filled with action, 'Set It Off' tells the story of four women who form a close-knit friendship while working low-paying jobs. Frustrated by the limited opportunities life has presented them and tired of the mistreatment they've endured, these four friends from Los Angeles, California, devise a plan to rob a bank in the hopes of securing better futures.
Directed by F. Gary Gray, the film features a talented cast, including Jada Pinkett, Queen Latifah, Vivica A. Fox, and Kimberly Elise. 'Set It Off' is a compelling exploration of humanity, family, obligations, love, and friendship under unusual circumstances. With its powerful performances and intense storytelling, 'Set It Off' stands as a riveting heist film that delves deep into the complexities of the characters' lives, making it a must-watch for fans of the genre.
Read More: Is Heist 88 Based on a True Story?