'How Do You Know' is a romantic comedy-drama that introduces us to a star softball player, Lisa, who is a bit past her prime days. After being evicted from the national team, she stars evaluating her life goals and journey until now. On the other hand, a scholarly businessman, named George, has recently been indicted from his father's company. With their lives intersecting at this difficult moment, Lisa and George try to discover love. But Lisa's potential boyfriend, Matty, is unaware of the whole scenario while George has just split with his girlfriend. The rest of the story revolves around this heated love triangle as the trio attempts to navigate the piles of lemons that life has thrown at them.
Featuring a star-studded cast, including Kathryn Hahn, Jack Nicholson, Owen Wilson, Paul Rudd, and Reese Witherspoon, 'How Do You Know' is pure humor. And if you wish to watch some similar movies that embrace a familiar premise, we have you covered. Most of these films like 'How Do you Know' are available on Netflix, Hulu, or Amazon Prime.
7. Love Actually (2003)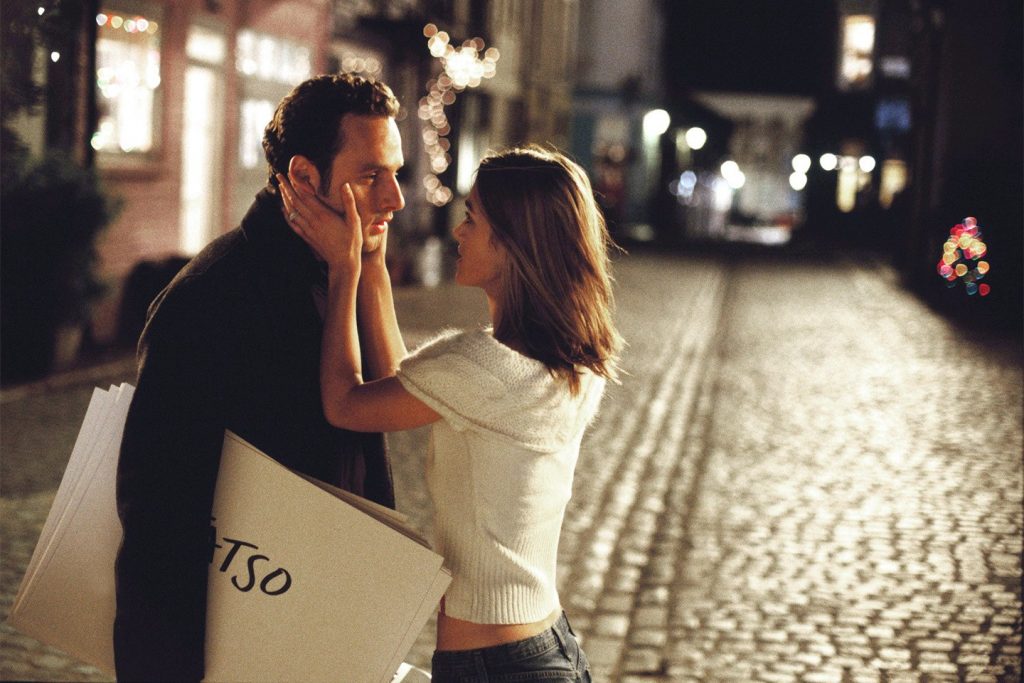 'Love Actually' is a classic to date because of its heartfelt premise. And there is this scene that still drives hopeless romantics to tears. It is the moment when Mark opens his heart to Juliet. He plays a Christmas carol while writing his feelings on cue cards. However, the drama has a twist — Juliet is married to Mark's best friend. But Mark displays his sense of maturity when revealing his emotions; he says that he does not expect Juliet to reciprocate. With a good message, 'Love Actually' is a beautiful movie that teaches us that sometimes it is the best idea to let go and move on.
6. Bridget Jones's Diary (2001)
A rom-com that explores the concept of love triangles, 'Bridget Jones's Diary' is extremely funny, owing to the hilarious dynamics between the two lead men. Daniel and Mark are arch enemies as they both love the same woman, Bridget. While Daniel had previously sabotaged Mark's marriage and caused Mark's wife to move away from him, he currently tries to ruin the latter's relationship with Bridget as well. This causes a rift between the two guys and the whole story is extremely funny, primarily because of the altercations between the duo.
5. There's Something About Mary (1997)
In 'There's Something About Mary', we meet a bunch of men, all of whom have their eyes set on the titular woman, Mary. Mary, however, develops a connection with Greg and Pat Healy. The rest of the men resort to different antics to draw Mary's attention. While Healy tries to convince Greg that Mary had been married three times before and is currently dealing with substance abuse, Greg is not ready to give up.
4. My Best Friend's Wedding (1997)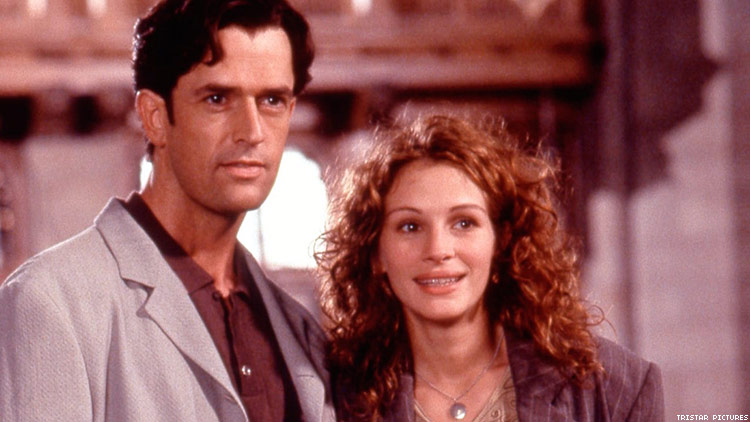 One of the masterpieces helmed by Julia Roberts, 'My Best Friend's Wedding' is a classic romantic comedy that follows the main character as she realizes that she is in love with her best friend when he announces that he is planning to get married. She reaches the venue to sabotage the wedding but toward the end, realizes that love does not always have to be about getting what we want. Although the protagonist leaves empty-handed, there are a lot of life lessons learned.
3. Gone With the Wind (1939)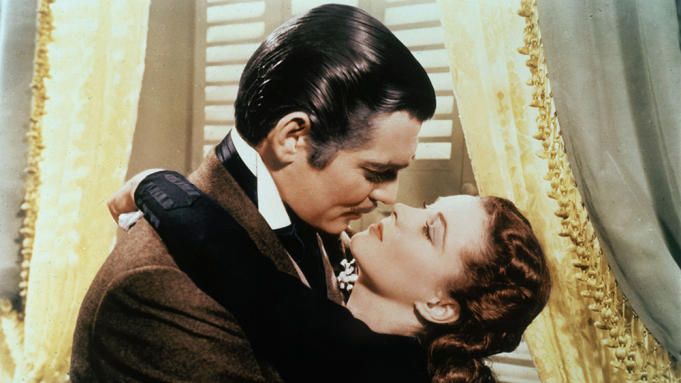 A fairly old movie, 'Gone With the Wind' is set in the Civil War when we meet Scarlett, a 16-year-old selfish girl who only thinks about herself. She falls in love with Ashley, who is betrothed to someone else. She then ties the knot with Charles just to spite Ashley. But Charles dies in the war. Scarlett next does everything to woo Ashley and finally settles with Rhett Butler.
2. Leap Year (2010)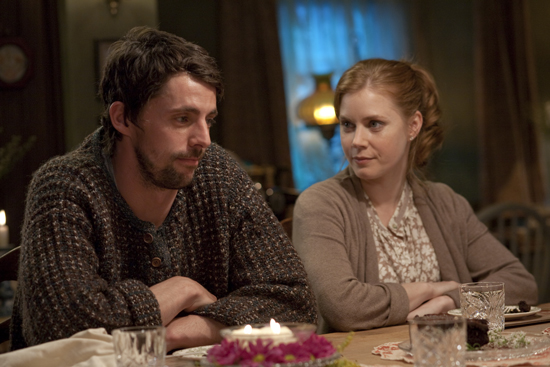 'Leap Year' is a cute rom-com that follows Amy Adams as she travels to Dublin to propose to her boyfriend during a leap year. However, the weather plays spoilsport. This is when she is rescued by Matthew Goode and ends up falling in love with him.
1. Bend It Like Beckham (2002)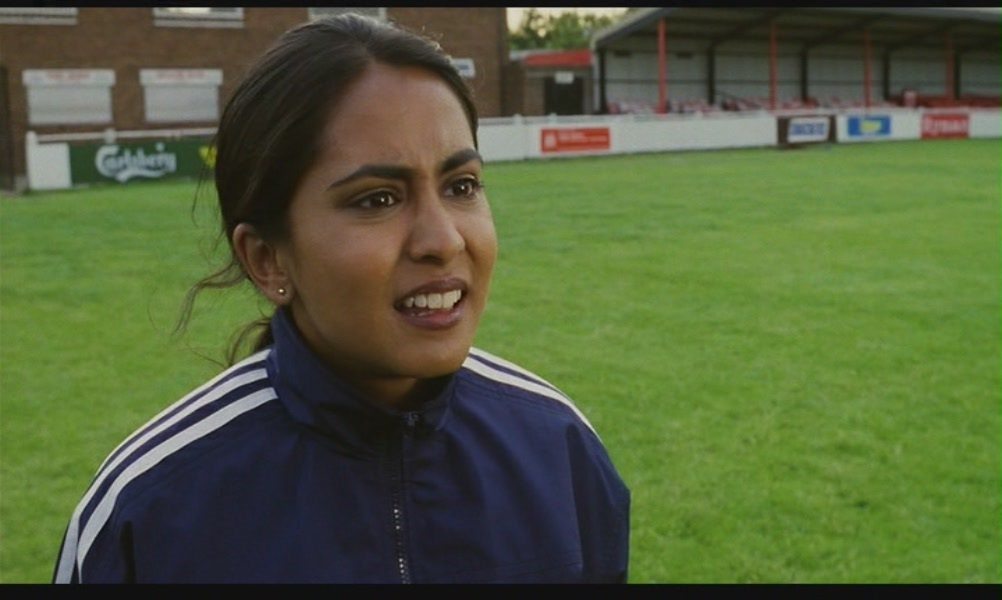 'Bend it Like Beckham' revolves around an Indian girl from a conservative Indian family, living in the US. She goes against societal norms to pursue a career in football. In her journey, she meets Jules but gets into a fight with her while vying for her coach's affections. Of course, sports and friendship surpass romance and the friends sort it out.
Read More: Best Movies Like Love Actually