The Adam Sandler starrer comedy, 'Mr. Deeds', which is directed by Steven Brill and written by Tim Herlihy, was released in 2002. The story follows Longfellow Deeds, the grandnephew of a multi-billionaire named Preston Blake, who dies while climbing Mt. Everest. Deeds, who owns a pizzeria in Mandrake Falls, becomes the successor to Blake's property. However, things do not go smoothly and Deeds finds himself in deep trouble when all hell breaks loose once he lands in New York City.
When 'Mr. Deeds' first made its way to the big screen, it opened to mixed reviews from critics. But the movie was appreciated by audiences and even won a Kids' Choice Award. The lighthearted comedy makes for a relaxed watch and if you are on the search of some similar films that reflect the same theme, then here's our comprehensive list. Most of these movies like 'Mr. Deeds' are available to watch on Hulu, Amazon Prime, or Netflix.
7. Billy Madison (1995)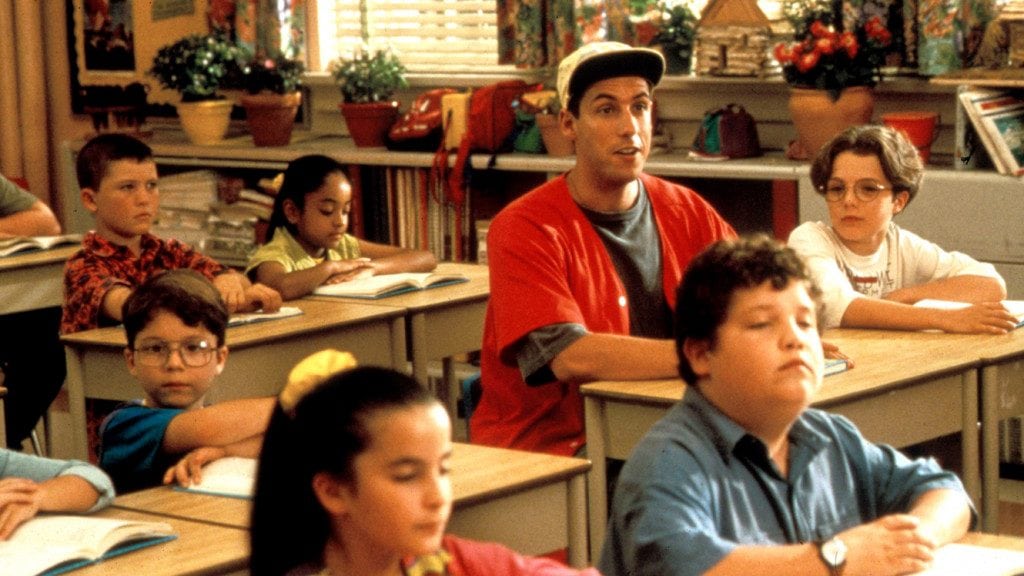 The plot of 'Billy Madison' is quite similar to 'Mr. Deeds' since both the movies have some common elements like inheritance and a simple, childish yet obnoxious guy trying to adjust to new, weird circumstances. Starring Adam Sandler as the titular protagonist, the film introduces us to Billy, the spoiled son of hotel magnate Bryan Madison. However, Billy can inherit his father's empire only under one condition. He has to pass all 12 grades to prove that he is responsible enough to run the company.
6. Arthur (2011)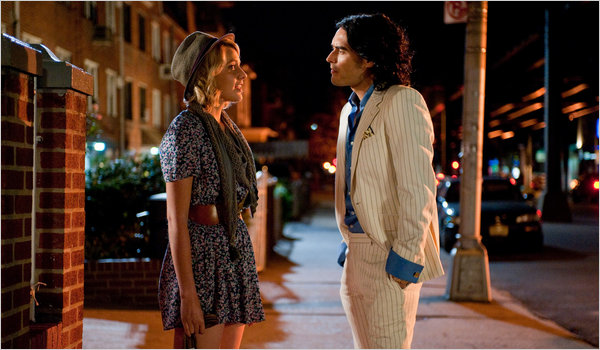 Another movie that has a million-dollar inheritance as its main plot is 'Arthur', written by Peter Baynham and directed by Jason Winer. The story is about Arthur Bach, the son of Vivienne and the intended successor of Bach Worldwide. However, on the day when Arthur was supposed to be given the chairman's seat, he gets into a mess and ends up spending a night behind bars. Vivienne then decides to make Arthur responsible by compelling him to marry her assistant, Susan Johnson. Of course, Arthur does not agree but has to bow before Vivienne's demand when she threatens to cut him off from her $950 million inheritance.
5. Mr. Deeds Goes to Town (1936)
'Mr. Deeds' is a remake of this 1936-released classic and hence, must be included in your watchlist. The plot is almost the same as that of the 2002-released film and follows the titular Deeds, a resident of a small town in Vermont, after he inherits 20 million dollars from his late uncle. However, things get complicated when a scheming lawyer named Cedar takes Deeds to NYC. Film critics have branded 'Mr. Deeds Goes to Town' as one of the finest films directed by Frank Capra to date.
4. Brewster's Millions (1985)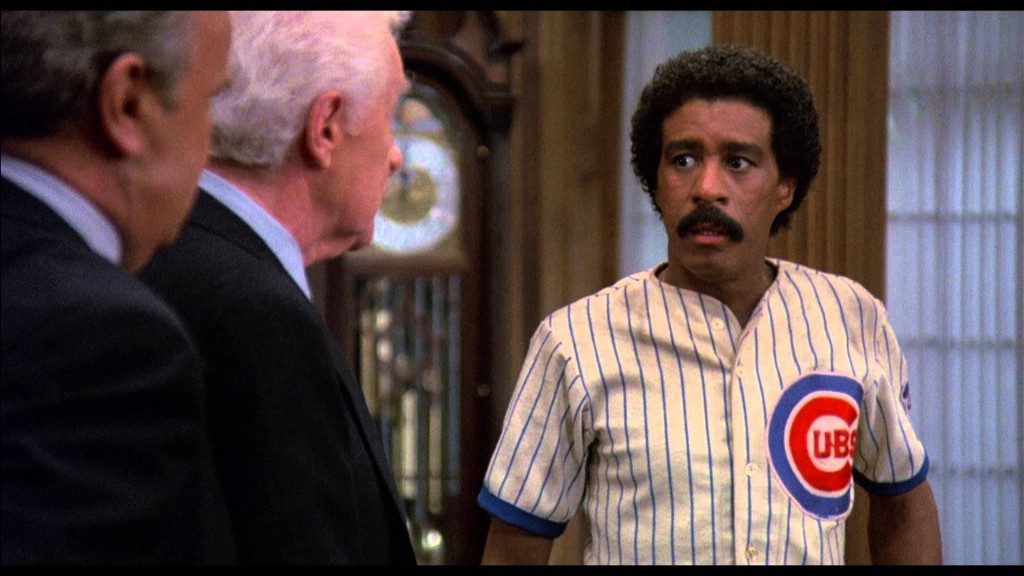 Millions of dollars and a chain of misadventures to gain an inheritance — these are some of the elements that make 'Mr. Deeds' such an entertaining watch. And 'Brewster's Millions' revolves around the same premise. Montgomery Brewster loses his position as a minor-league pitcher and learns that his great-uncle has left him $300 million. But to inherit the money, he needs to spend $30 million in 30 days while sticking to a set of complicated rules.
3. Hot Lead and Cold Feet (1978)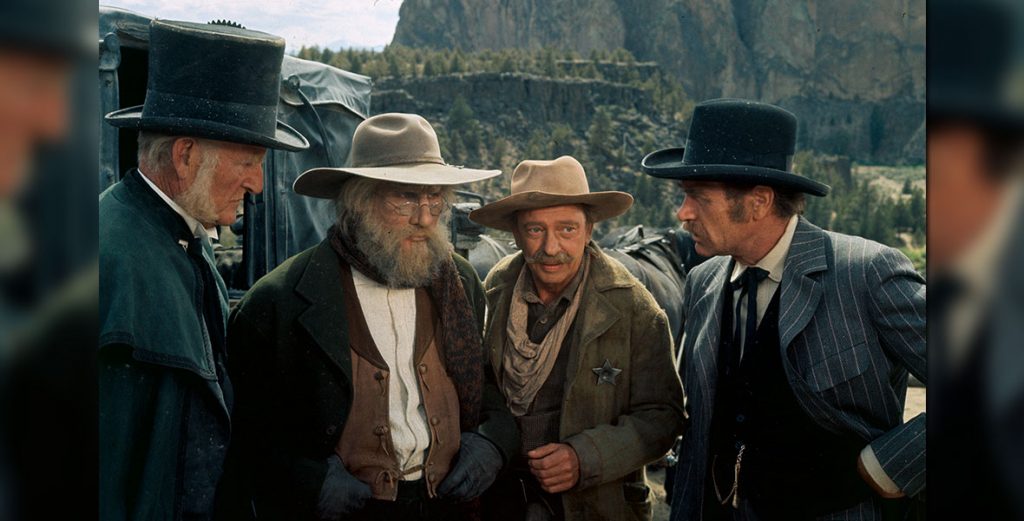 A rib-cracking-ly funny Western comedy-drama that embraces a similar, hilarious theme like that of 'Mr. Deeds' is 'Hot Lead and Cold Feet'. Starring Jim Dale, Karen Valentine, Don Knotts, Jack Elam, and Darren McGavin, the story introduces us to a rough, sturdy cowman named Jasper Bloodshy, who is the father of two twin sons. But he fakes the death of one of the brothers and leaves his fortune for the other. But eventually, the siblings cross paths and start fighting over the inheritance.
2. The Bachelor (1999)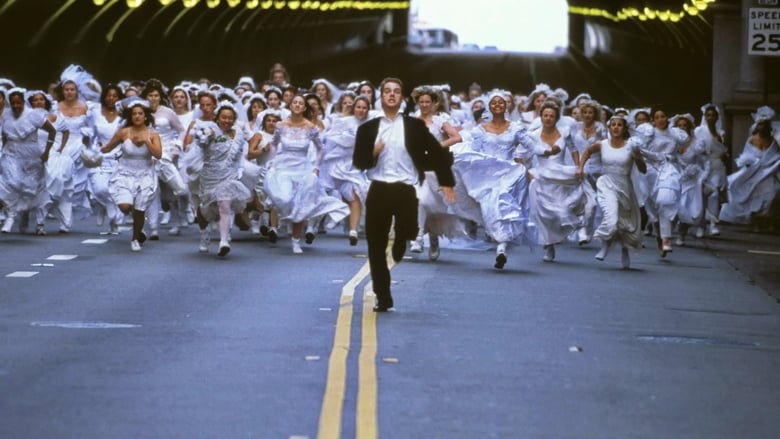 Before ABC's 'The Bachelor' became a superhit series, we had an eponymous romcom that was released in 1999. Infused with similar elements like a spoiled rich brat on his way to grab millions, 'The Bachelor' is about Jimmy, who discovers that his grandad has left the family business in his name under the condition that he ties the knot by 6:05 p.m. on his 30th birthday — which happens to fall on the next day! In such short notice, Jimmy starts tracking all his exes to find the perfect wife.
1. Christmas Inheritance (2017)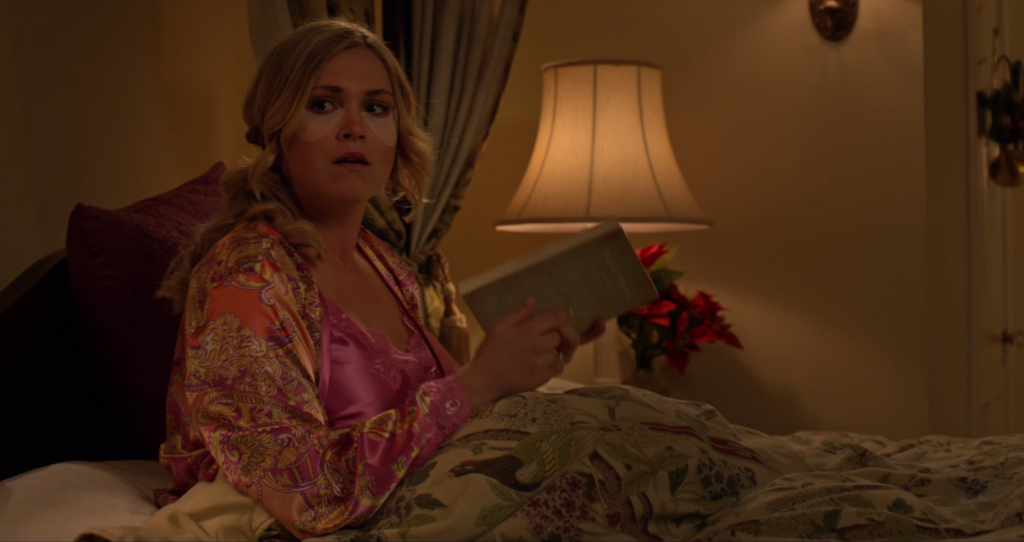 Released as a Netflix original, 'Christmas Inheritance' is another comedy about a to-be rich girl, chasing millions. The Christmas-themed film is directed by Ernie Barbarash and written by Dinah Eng. Starring Eliza Taylor, Jake Lacy, and Andie MacDowell, the story follows an ambitious heiress Ellen Langford who is all set to inherit her wealthy dad's company. But before she is considered eligible, she needs to drop off a special Christmas card at her dad's former partner's residence in Snow Falls. In her journey, Ellen discovers the true meaning of Christmas.
Read More: Best Movies Like The F**k-It List