'Nyad' plunges viewers into the exhilarating world of open water endurance in this biographical sports drama. Directed by Elizabeth Chai Vasarhelyi and Jimmy Chin, with a compelling script by Julia Cox, the film stars Annette Bening as the indomitable swimmer Diana Nyad. Alongside Jodie Foster and Rhys Ifans, Bening brings Nyad's inspiring journey to life. Breaking free from conventional biopic constraints, 'Nyad' showcases the relentless spirit of a 60-year-old Nyad, determined to achieve her lifelong dream: a daring 110-mile swim from Cuba to Florida. With her best friend and coach by her side, Nyad's odyssey becomes a testament to human resilience and determination. Here are a list of movies similar to 'Nyad' that you should consider watching.
8. Soul Surfer (2011)
In the poignant biographical drama 'Soul Surfer,' skillfully helmed by director Sean McNamara, AnnaSophia Robb takes on the role of surfer Bethany Hamilton, bringing her remarkable life story to the forefront. The film narrates Hamilton's spirit and determination to return to competitive surfing after a shark attack resulted in the loss of her arm. The cast also includes Helen Hunt as her mother Cheri Hamilton, Dennis Quaid as her father Tom Hamilton, and Carrie Underwood in a supporting role as Sarah Hill. This tale of resilience and the pursuit of dreams amid adversity draws parallels with Diana Nyad's strong commitment to achieve her lifelong goal of an open ocean swim, both showcasing the enduring human spirit in the face of challenging waters.
7. Eddie the Eagle (2016)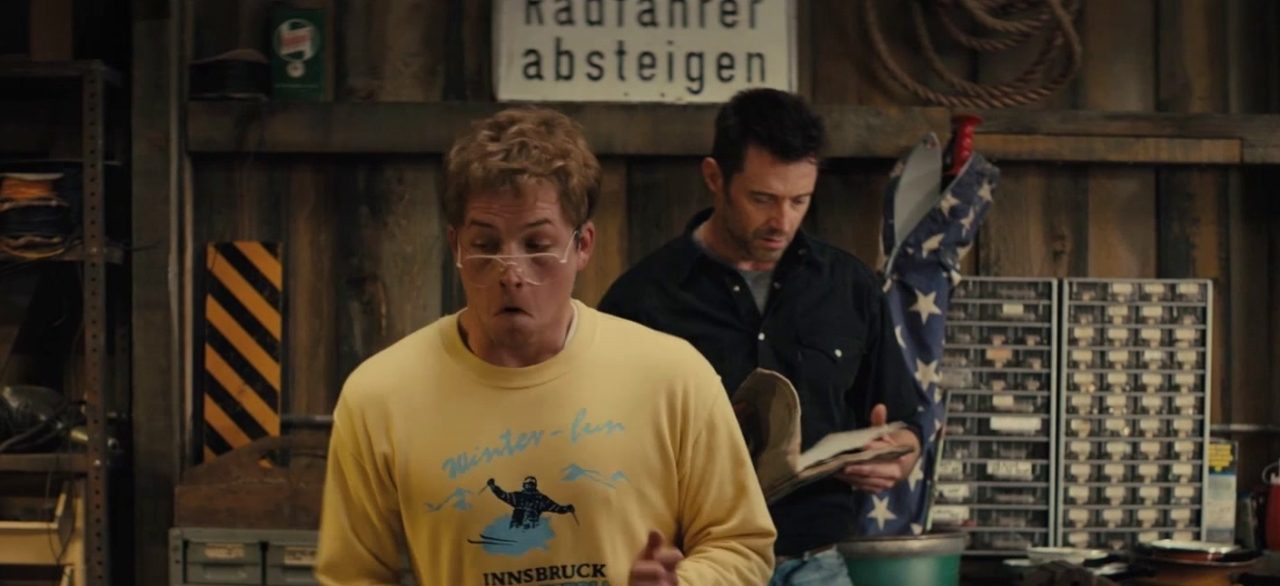 'Eddie the Eagle,' directed by Dexter Fletcher, is a heartwarming sports biopic that tells the underdog story of Michael "Eddie" Edwards, portrayed by Taron Egerton, who aspires to become an Olympic ski jumper despite his lack of experience and financial constraints. With the unlikely help of his coach, Bronson Peary (Hugh Jackman), Eddie faces numerous hurdles to compete in the 1988 Winter Olympics. Much like Diana Nyad's tenacious pursuit of her lifelong dream, Eddie exemplifies the unyielding determination and courage it takes to overcome overwhelming odds in the world of sports, making 'Eddie the Eagle' an equally uplifting and inspiring tale of human resilience and perseverance.
6. Chariots of Fire (1981)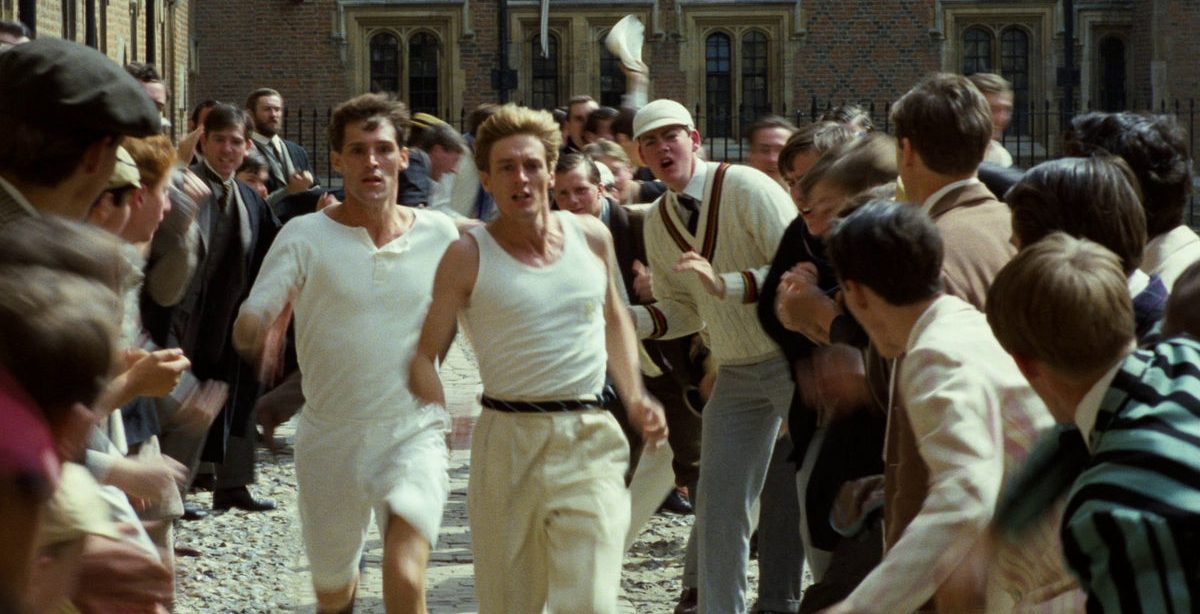 'Chariots of Fire,' directed by Hugh Hudson, is a cinematic masterpiece that unfolds the story of two British athletes, Harold Abrahams (Ben Cross) and Eric Liddell (Ian Charleson), on their quest for Olympic glory in the 1924 Paris Games. Similar to Diana Nyad's unwavering determination, these athletes face their own challenges and societal pressures, driven by their passion for running and their desire to prove themselves on the world stage. The film beautifully encapsulates the spirit of resilience and the pursuit of one's dreams, mirroring Nyad's resolute journey to conquer the open ocean. With its evocative storytelling, 'Chariots of Fire' celebrates the triumph of the human spirit and the pursuit of excellence amid challenges and shortcomings.
5. Rudy (1993)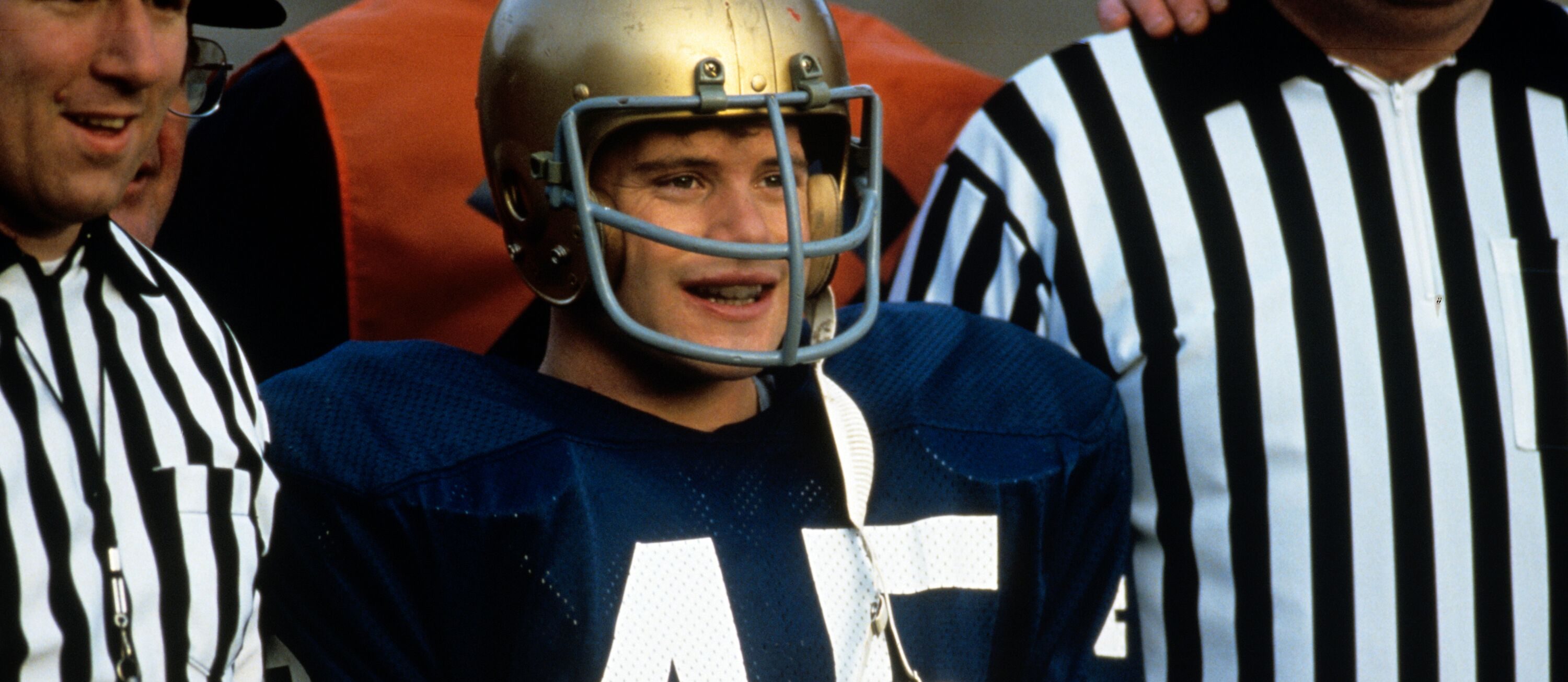 Directed by David Anspaugh, 'Rudy' shares a kindred spirit with Diana Nyad's remarkable journey. This sports drama recounts the inspiring story of Rudy Ruettiger, played by Sean Astin, an undersized and persistent young man with a dream to play football for Notre Dame. His unwavering determination and the obstacles he faces parallel Nyad's relentless pursuit of her open ocean swim. Both narratives underscore the power of resilience and unyielding passion in the face of adversity. If you were captivated by Nyad's story, 'Rudy' offers a heartfelt and motivational experience with a different athletic backdrop, celebrating the triumph of human spirit and determination.
4. The Rider (2017)
If you were moved by Diana Nyad's story, 'The Rider,' directed by Chloé Zhao, offers an enthralling watch with its authentic narrative and profound character exploration. The film follows Brady Jandreau, who plays a fictionalized version of himself, a young rodeo cowboy facing a life-altering head injury. Similar to Nyad's determination, 'The Rider' taps into Brady's struggle to redefine his identity and purpose after the loss of his rodeo career. The cast, primarily non-professional actors, adds authenticity to the storytelling. 'The Rider' resonates with Nyad's theme of resilience, making it a must-watch for those drawn to stories of personal triumph in the face of adversity.
3. The Way (2010)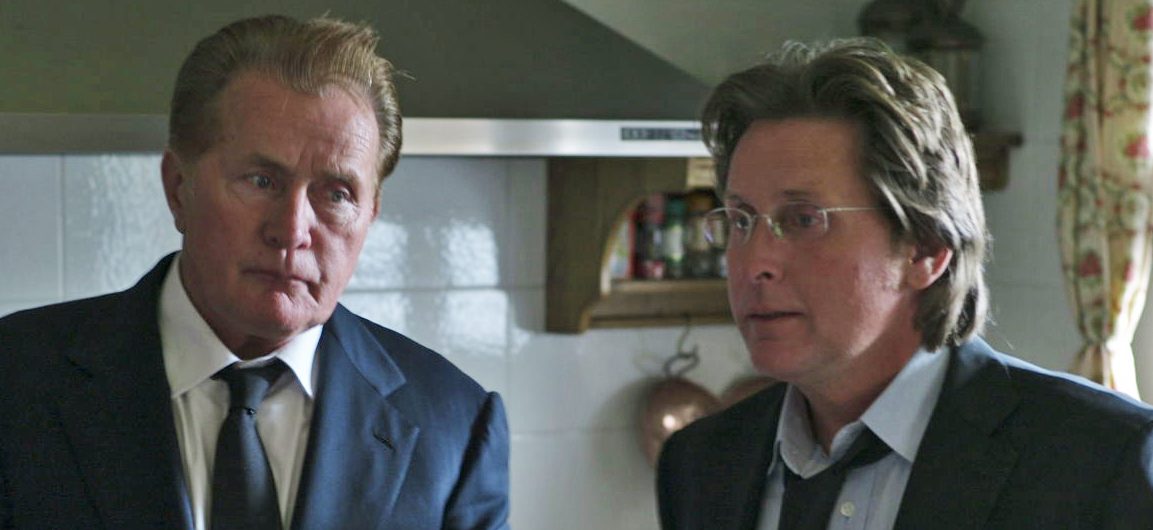 Embark on a transformative journey in 'The Way,' directed by Emilio Estevez, as Martin Sheen takes the lead as Tom, an American doctor who travels to France to collect the remains of his estranged son, played by Estevez himself, who died while hiking the Camino de Santiago. What begins as a solemn duty evolves into a profound pilgrimage, as Tom decides to complete the journey himself. Along the way, he encounters fellow travelers, each with their unique stories and reasons for embarking on this ancient pilgrimage, leading to personal revelations and spiritual growth. Both 'The Way' and Nyad' showcase transformative personal journeys, highlighting the protagonists' resilience and determination in overcoming challenges, be it a spiritual pilgrimage on the Camino de Santiago or an epic open ocean swim.
2. Wild (2014)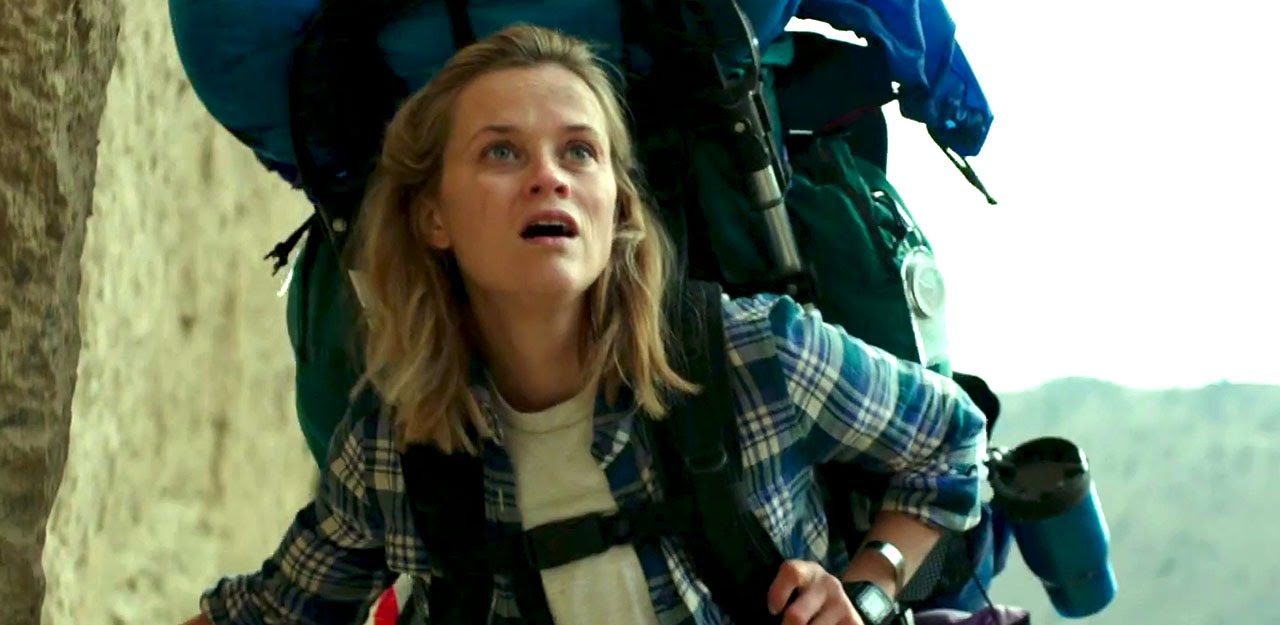 In both 'The Way' and Diana Nyad's epic ocean swim in 'Nyad', the protagonists embark on transformative journeys that mirror the resilience of the human spirit. 'The Way,' directed by Emilio Estevez, follows Martin Sheen's character as he navigates the Camino de Santiago, unraveling his inner turmoil and discovering newfound purpose. Similarly, Nyad's awe-inspiring pursuit of an open ocean swim reflects insurmountable willpower, showcasing the strength and tenacity required to conquer daunting challenges. Both narratives emphasize the profound impact of personal odysseys, serving as poignant reminders of the indomitable willpower.
1. The Swimmers (2022)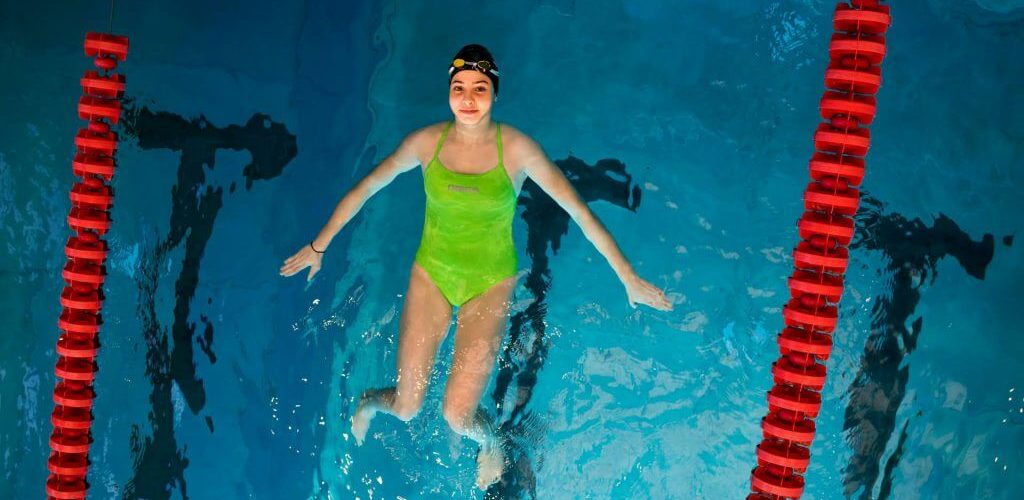 In 'The Swimmers,' a biographical sports drama directed by Sally El Hosaini, real-life sisters Nathalie Issa and Manal Issa take on the lead roles. The film narrates the remarkable journey of teenage Syrian refugees Yusra Mardini and her sister Sarah Mardini, who, amidst perilous circumstances, swam alongside a sinking dinghy filled with refugees, aiding 18 of them to safety across the Aegean Sea during their attempt to escape from İzmir to Lesbos. The film portrays their subsequent struggles as refugees and Yusra's incredible journey to become a member of the Refugee Olympic Team at the Rio 2016 Olympics. If you were captivated by 'Nyad's' incredible journey, 'The Swimmers' is a must-watch that dives into the powerful and heart-rending story of Yusra and Sarah Mardini, two extraordinary sisters who defy the odds in their quest for survival, making it an unmissable tale of resilience and triumph in the waters, akin to 'Nyad.'
Read More: Nyad Filming Locations