If one had to single out the most sure-shot contemporary cinematic formula guaranteeing worldwide commercial success, the genre of Superhero films would be mentioned without fail. After a long series of flops, this film genre has reversed its fortunes post the 2000s, eventually growing into a massively dominant mainstream film genre worldwide. Reflecting the fantasy sub-genre's noted narrative flexibility in its original comic book publishing format, the film sub-genre has been commercially successful under a wide variety of over arching cinematic genres such as action, horror, fantasy and comedy. Focusing on individuals who usually possess superhuman abilities, these films typically feature action, adventure, fantasy or science fiction, with special importance given to the makings of its titular characters- the origins of the character's superpowers, and the confrontation of the character with its nemesis.
Based on the eponymous DC Comics character, 'Shazam!' is the seventh and latest addition to the DC Extended Universe. Established horror film director David F. Sandberg undertook the project from a screenplay by Henry Gayden. The film stars Asher Angel as Billy Baston, a teenage boy who can transform into an adult superhero played by Zachary Levi. In-spite of developments of this live-action superhero film beginning back in the early 2000s, it eventually got delayed. Another futile attempt to get the film made began when it went into pre-production in 2008, with director Peter Segal and writer John August helming the project and actor Dwayne Johnson being considered to star as the villain Black Adam.
Official announcement of 'Shazam!' took place in 2014, but due to the delayed process, it was not until 2017 that director David Sanberg came on-board. Principal photography began in Toronto, Ontario, Canada on January 29, 2018 with most of the film being shot at Pinewood Toronto Studios. In this list, I have given special attention to the genre of superhero films in my quest to identify movies, fans of 'Shazam!' might enjoy. Since superhero films are one of the most widely watched film genre in recent times, I have tried to compile a slightly more esoteric list of films. You can watch several of these movies like Shazam on Netflix, Hulu or Amazon Prime.
10. Hancock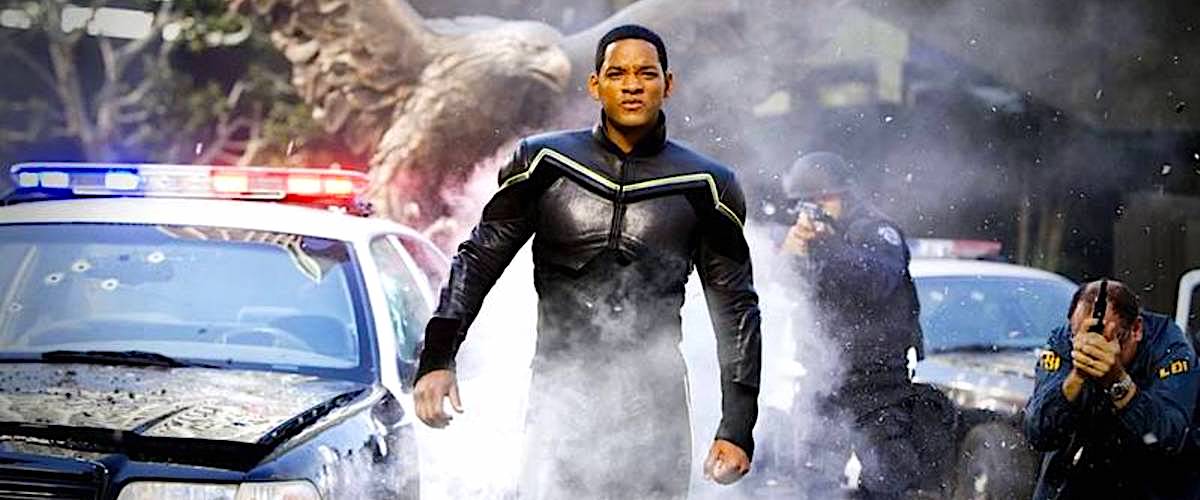 A superhero film devoid of the major banners 'Marvel', and 'DC', 'Hancock' does very well to find its own in the overcrowded sub-genre. Directed by Peter Berg, and starring Will Smith, Charlize Theron and Jason Bateman, the film tells the story of vigilante superhero, John Hancock from Los Angeles, infamous due to his reckless actions which routinely costs the city millions of dollars. One of the civilians Hancock rescues turns out to be a public relations specialist who offers to help improve Hancock's public image. Though the otherwise entertaining on-paper screenplay was undermined due to weak execution, Hancock is a light superhero film alike 'Shazam!' and can serve as a worthwhile one-time watch!
9. Adventures of Captain Marvel (1941)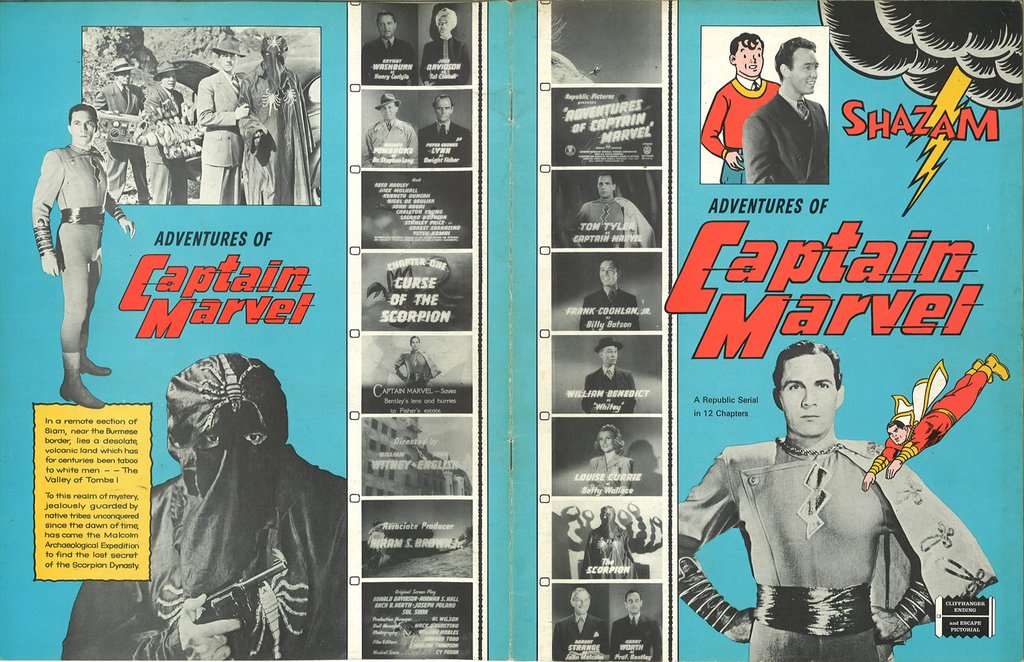 This is the only non-movie to be included into the list. 'Adventures of Captain Marvel' is a 1941 American 12 chapter black and white movie serial from 'Republic Pictures' and is the first motion picture representation of the superhero Shazam (then known as Captain Marvel). Fans of 'Shazam!' will inevitably find this movie serial particularly fascinating due to the same reason. Starring Tom Tyler in the title role of Captain Marvel and Frank Coghlan, Jr. as his alter ego Billy Baston, this movie-serial is adapted from the popular 'Captain Marvel' comic book character which appeared in the monthly ongoing comic book anthology series, 'Whiz Comics', published by 'Fawcett Comics'.
8. The Crow (1994)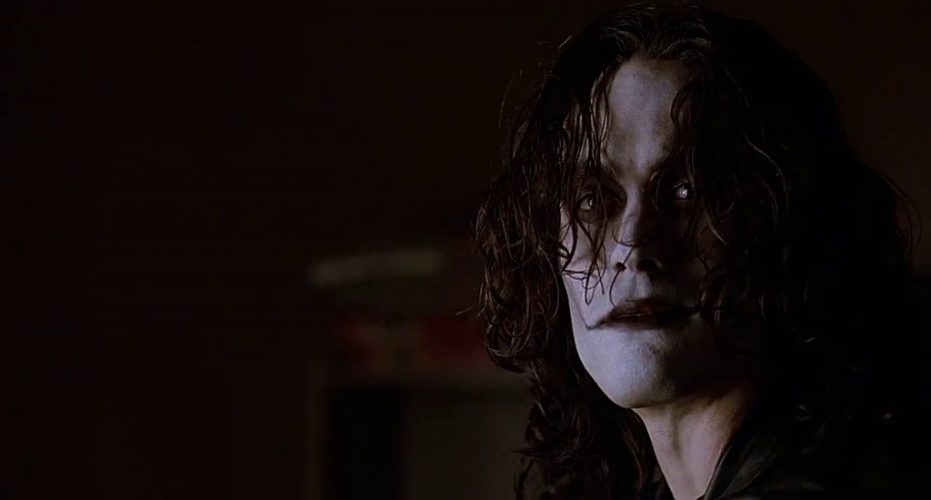 Directed by Alex Proyas, 'The Crow' is an American superhero film, which has since its release achieved the status of a cult classic. Featuring Brandon Lee in his final film appearance, the plot revolves around rock musician Eric Draven who is brought back from the dead to avenge his own death as well as the rape and murder of his fiancee. Bruce Lee's son Brandon Lee who plays the lead role in the film, was accidentally wounded on the set by a defective blank and later died in the hospital during surgery. Dedicated to both Lee and fiancee Eliza, 'The Crow' was well received critically for its unique visual style, premise, and emotional depth during its time of release. The film has spawned a franchise, which includes three sequels and a television series.
7. Spider-Man: Into the Spider-Verse (2018)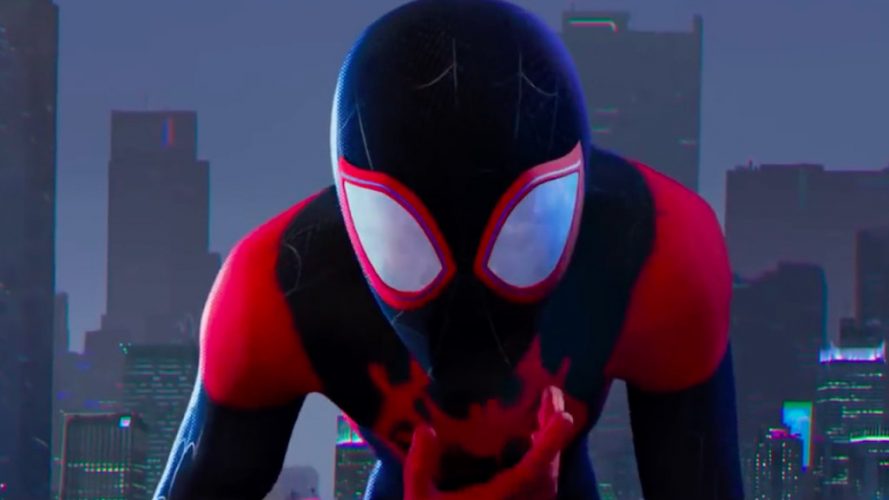 'Spider-Man: Into the Spider-Verse' is a one of a kind, computer animated superhero film based on the 'Marvel Comics; character Miles Morales, who happens to be one of the characters to take up the mantle of superhero Spider-Man. The first animated film in the Spiderman franchise, 'Spider-Man: Into the Spider-Verse' was directed by Bob Persichetti, Peter Ramsey, and Rodney Rothman from a screenplay by Phil Lord and Rothman. Set in a shared multi-verse known as 'Spider-Verse' in the film, Miles Morales becomes one of the many Spider-Men as they team up to save New York City from 'Marvel Comics' villain Kingpin. Employing the largest crew in Sony Picture Animation's history of a whopping total of 140 animators, the unique style of the film is partly inspired by the work of Miles Morales co-creator Sarah Pichelli. The film won the Oscars for the Best Animated Feature at the 91st Academy Awards.
6. Unbreakable (2000)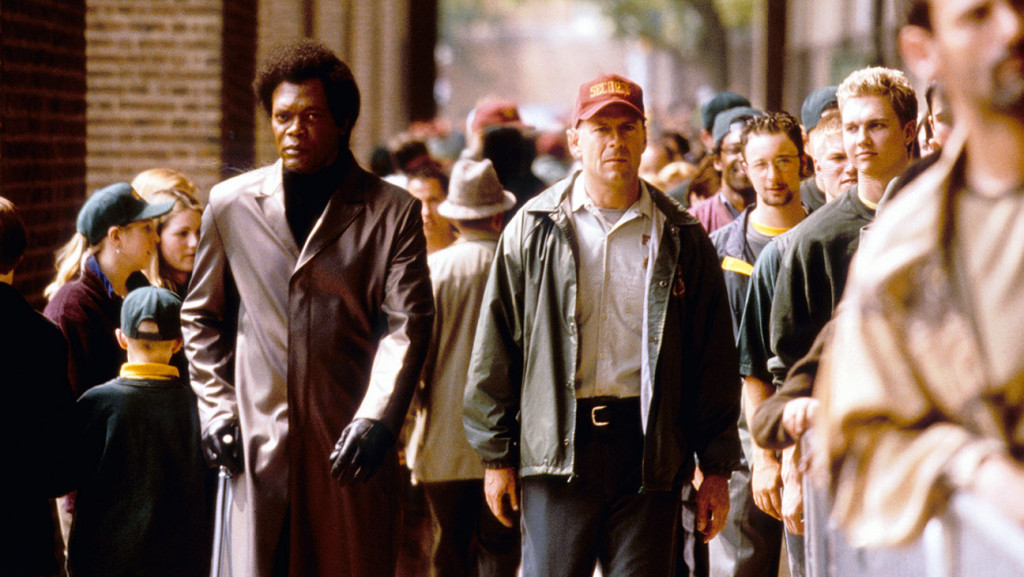 Written and directed by the unpredictable M. Night Shyamalan, 'Unbreakable' is a American superhero-thriller film starring Bruce Willis and Samuel. L. Jackson in the lead roles, supported by Robin Wright, Spencer Treat Clark, and Charlayne Woodard. With Shyamalan organizing the narrative of 'Unbreakable' to parallel a comic book's traditional three part story structure, the film can be seen as deconstruction of the genre of superhero films. The main characters of the film are frail, comic-book art dealer Elijah Price born with Type I Osteogenesis Imperfecta, a rare disease that renders sufferers' bone extremely fragile and prone to fracture, and the 'unbreakable' security guard David Dunn. Written as a sort of tribute to the genre of superhero films, it is often considered by Shyamalan fans to be one of his finest works and serves as the first installment to the thematic trilogy followed by 'Split (2016)', and 'Glass (2019). Director extraordinaire Quentin Tarantino has included 'Unbreakable' in his list of top 20 films released since 1992.
5. Kick-Ass (2010)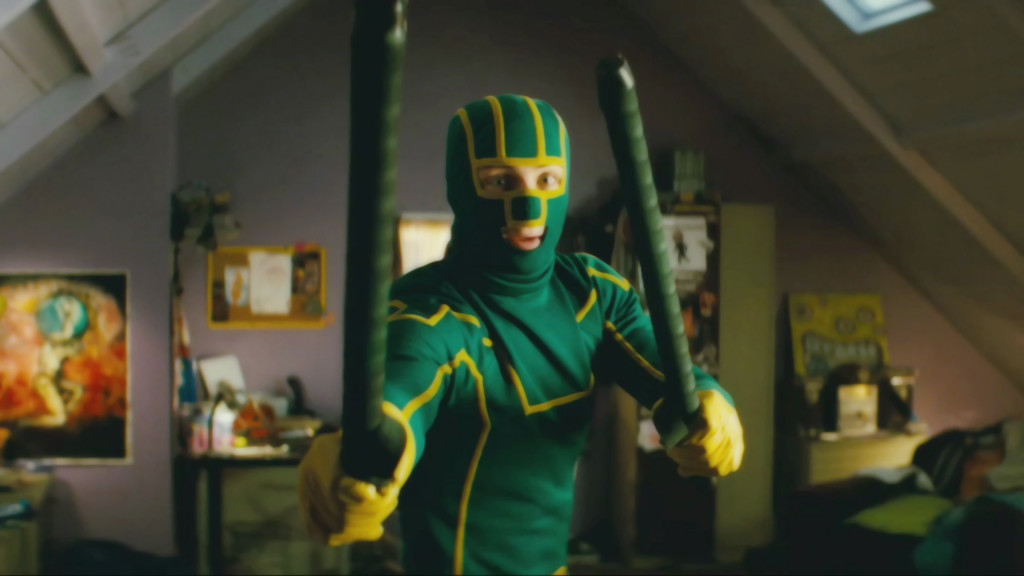 Chris Hewitt in his review of the film for 'Empire' magazine wrote, "A ridiculously entertaining, perfectly paced, ultra-violent cinematic rush that kicks the places other movies struggle to reach". In my attempt to include a comedic superhero film into the list, I was torn between 'Deadpool' and 'Kickass', ultimately choosing the latter primarily due to its underrated stature. Directed by Matthew Vaughn, 'Kickass' is a fantastic superhero black comedy which follows the story of an ordinary teenager, Dave Lizewski (Aaron Johnson) who sets out to become a real life superhero, calling himself Kickass. Based on the comic book by Mark Millar and John Romita Jr, published by Marvel Comics, the film stars Aaron Johnson, Christopher Mintz- Plasse, Mark Strong, Chloe Grace Moretz, and Nicholas Cage. In-spite of initial controversy due to its portrayal of profanity and violence performed by a child, 'Kickass' received positive reviews upon its release, and has since gained a strong cult following.
4. Big Man Japan (2007)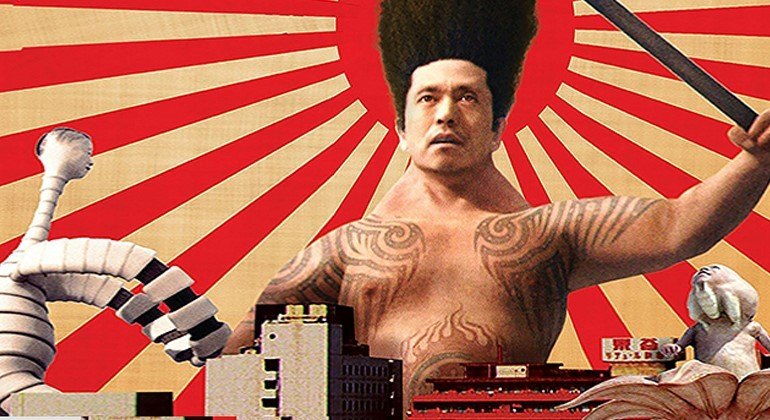 Written and directed by popular Japanese comedian Hitoshi Matsumoto, 'Big Man Japan' is 2007 Japanese superhero mockumentary film starring Matsumoto, Riki Takeuchi, Ua, and Ryunosuke Kamiki. The film follows Masaru Daisato, an otherwise regular Japanese citizen who possesses a strange, inherited ability to grow to a height of approximately 30 meters in response to the application of high voltage ability. Like his father and grandfather before him, Daisato has accepted the duty to protect Japan against various giant monsters while working for a sub-division of the defence ministry called the 'Ministry Of Monster Prevention'. According to 'The Hollywood Reporter', an American remake is in the pipelines with Phil Hay and Matt Manifredi employed as scriptwriters by producer Neil. H. Moritz.
3. Black Panther (2018)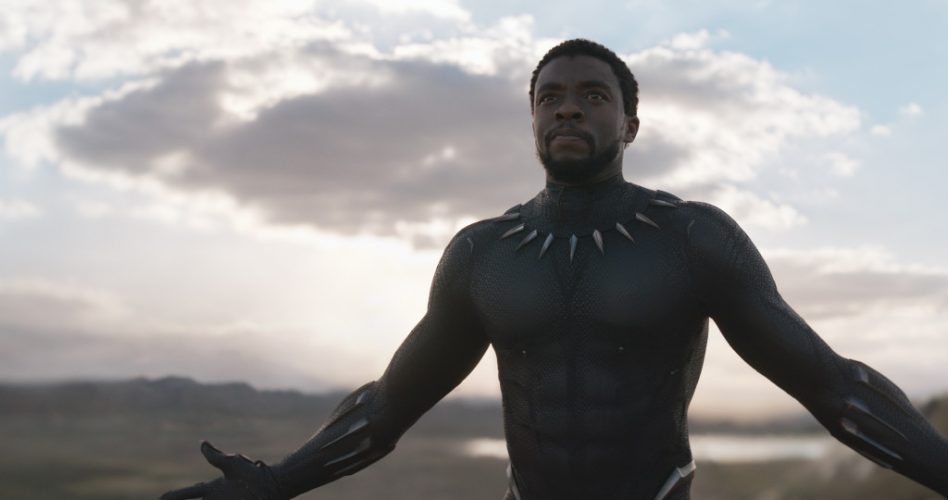 "Wakanda forever!" Directed by Ryan Coogler, 'Black Panther' is an American superhero film based on the 'Marvel Comics' character of the same name. Starring Chadwick Boseman, Michael B Jordan, Lupita Nyong'o, Danai Gurira, Martin Freeman and Daniel Kaluuya among others, 'Black Panther' is a culturally significant modern day superhero film which upholds the African identity without 'white-washing' its characters. The plot of the film revolves around T'Challa, the crowned prince of the fictional African country Wakanda, who must defend his sovereignty against his adversary Killmonger, who plans to abandon the country's isolationist policies and bring a global revolution. 'Black Panther' is the only superhero film in history to have received a 'Best Picture' Oscars nomination.
2. Watchmen (2009)
The sole reason behind 'Watchmen' featuring so high on the list is the character of Rorschach. According to me, Rorschach is one of the finest superhero characters ever written. A masked idealistic vigilante who continues his paralegal activities even after they are outlawed, Rorschach is a true incorruptible sociopath. This neo-noir superhero film based on the DC Comics limited series by Alan Moore and Dave Gibbons, is set in an alternate history in the year 1985, at the height of the Cold War between the United States and the Soviet Union, as a group of mostly retired American superheroes investigates the murder of one of their own before uncovering an elaborate conspiracy, leading to their respective internal moral limitations being challenged. Upon its release, the unique, dark, dystopian tone of the film was particularly lauded and has since solidified its position as an iconic superhero film.
Read More: Movies Like Black Panther
1. The Dark Knight Trilogy (2005-2012)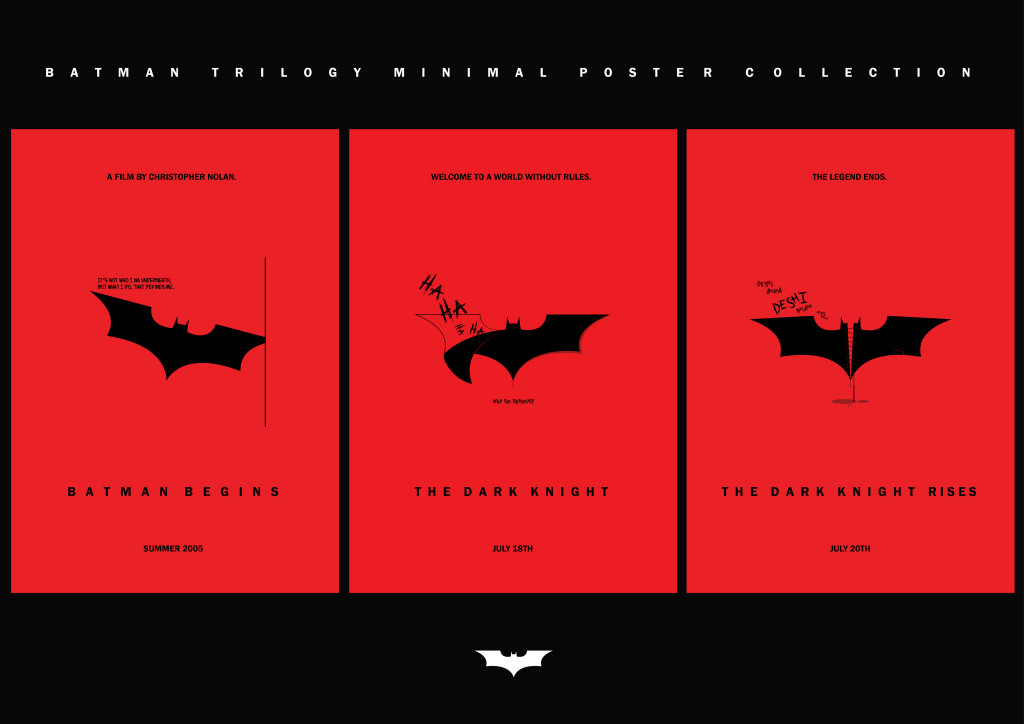 Unsurprisingly, Christopher Nolan's seminal Batman trilogy makes the top spot. I could have just as well included the three films separately, but that would unnecessarily take up extra space on the list. Comprising of 'Batman Returns (2005)', 'The Dark Knight (2008)', and 'The Dark Knight Rises (2012)', this trilogy will go down in history as a watershed moment in the genre of superhero films. Nolan's impeccable vision clubbed with powerhouse performances of its cast creates for a fantastic psychoanalytic character study of its protagonist Bruce Wayne and establishes itself as a superhero trilogy not about the superhero per se, but the ordinary man behind it. It remains the crowning jewel of the DC cinematic universe. If you have been living under a rock the past decade and have managed to miss this trilogy, crawl out, watch it, and then you can crawl back in.
Read More: Movies Like Captain Marvel