Dave Franco's directorial debut 'The Rental' is a horror flick that is, in fact, a relationship drama with a twist. The story is about how people themselves are the reincarnation of evil. Most of the time, we inflict horrors on each other with our actions. For instance, when we deceive someone, or when we cheat our loved ones, it leads to more harm. In short, human imperfections and failures create horrible entities — say, Jason and Freddy. 'The Rental' dives into the same concept — something which we had also witnessed in 'The Haunting of Hill House'.
'The Rental' is a tale of two couples who rent a home for the weekend. They are bound to break up in the future. The movie follows this foursome as they face emotional devastation and destroyed relationships. What happens hereafter is a supposedly relaxed getaway that soon gets out of control. Now, if you have already watched this horror masterpiece, you might be wondering if there some other titles that are thematically similar to 'The Rental'. Well, you have reached the right space! Here are our top recommendations. And the good news is, most of these films are available on Netflix, Hulu, or Amazon Prime.
7. It (2017)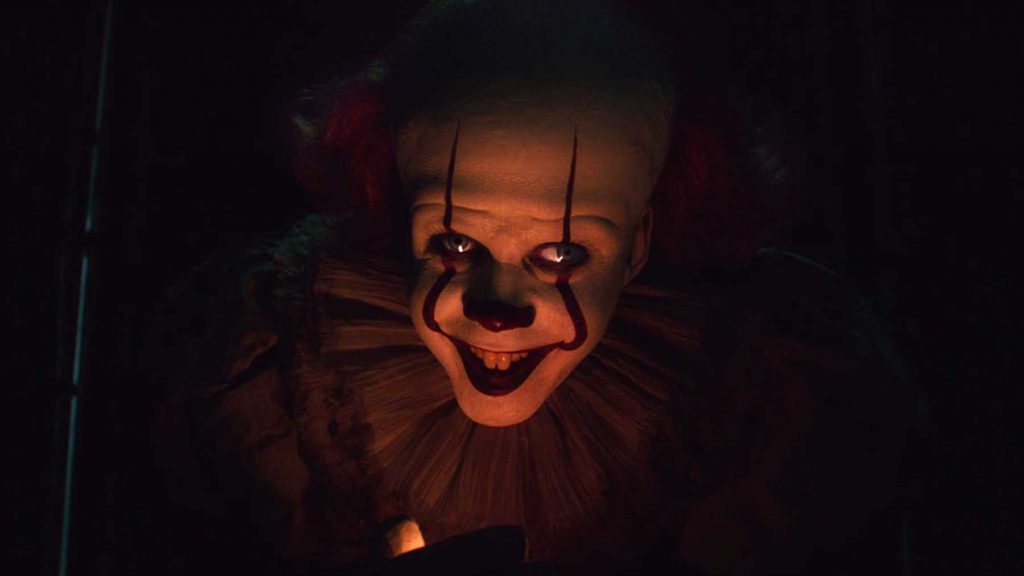 'It', the classic adaptation of Stephen King's eponymous novel, is a perfect rendition of the source material. The coming-of-age story is about the shape-shifting killer clown, Pennywise, who has terrified kids for generations. 'It', which eventually spawned a Chapter 2, is quite similar to 'The Rental' in terms of the central theme. Even this movie is about human monsters — including grown-ups who ignore the incidents in the small town and adults who sexually abuse their own kids. The film also teaches that our greatest fears can only be overcome by our own willpower.
6. Midsommar (2019)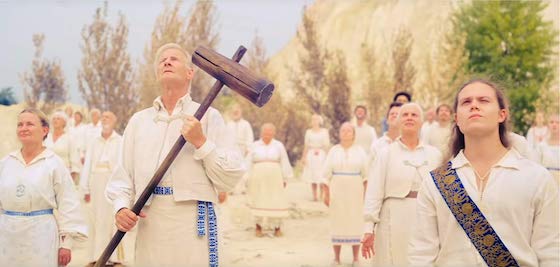 'Midsommar' is a folk horror film that created quite a bit of controversy after its release. Dubbed as a perverse breakup movie, it is set amongst Swedish cultists. Just like 'The Rental', here the central focus is on deteriorating relationships and follows a bunch of friends as they attend a midsummer celebration at the Hårga, in Hälsingland. Extremely unsettling, with impressive cinematography, 'Midsommar' is a psychological horror that will stay with you. Why? We have a woman's religious awakening, her fantasy to take revenge on the man who does not fulfill her emotional needs, and the destruction of masochism by a matriarchal cult.
5. Black Swan (2010)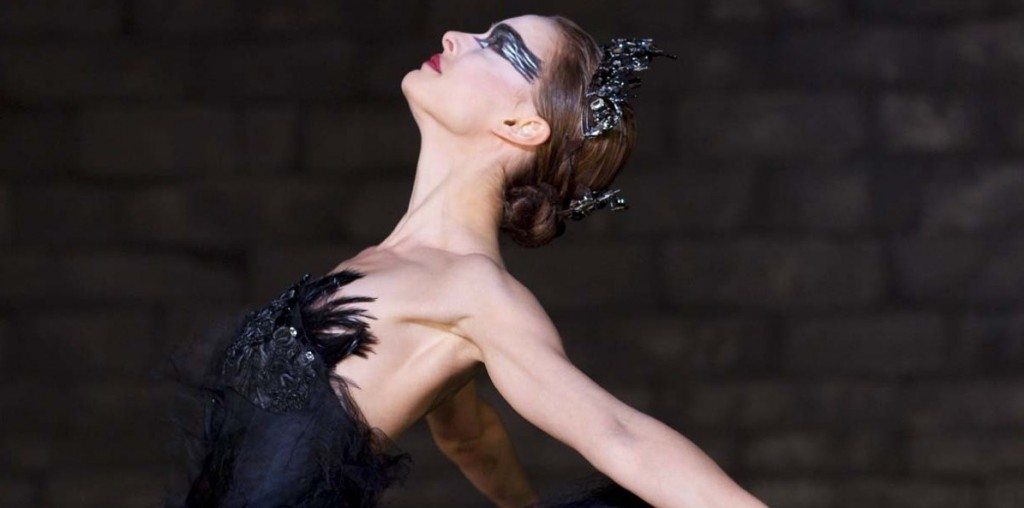 Another disturbing psychological horror masterpiece, 'Black Swan' is directed by Darren Aronofsky and is helmed by Natalie Portman and Mila Kunis as its lead stars. The story follows Nina, who needs to play the role of a fragile, innocent ballerina called the White Swan. However, her rival Lily is a better fit for White Swan's alter ego — the sensual, dark Black Swan. As Nina battles between these two personas, she can't control herself as she starts losing her grip on reality and slowly begins embracing the darker side — eventually descending into madness (?).
4. Gerald's Game (2017)
Released as a Netflix original, 'Gerald's Game' is directed and edited by Mike Flanagan, and is based on the eponymous novel by Stephen King. It follows a married couple who reaches an isolated haven to spend their holidays. But while planning a kinky session, the husband dies, leaving the wife handcuffed to the bed, without the key. She now needs to free herself while battling her own inner demons. Hypnotic, horrifying, and terrific, 'Gerald's Game' is a must-watch for fans of disturbing dramas that leave an imprint for a long time.
3. The Martyrs (2008)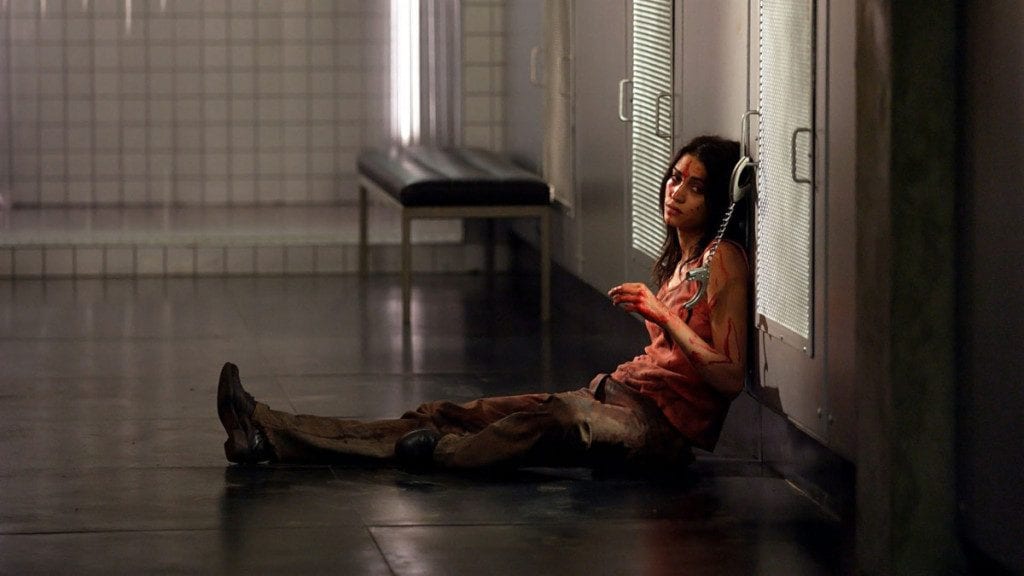 One of the most controversial movies ever made, 'The Martyrs' is a French flick, written and directed by Pascal Laugier. Starring Morjana Alaoui and Mylène Jampanoï, it received polarizing reviews from critics because of its concept that leaves you shaken — like what exactly happened? This fine example of contemporary French horror films is violent and depicts scenes of graphic, brutal torture. But beyond all the gore, there is a prevailing theme — the curiosity to know what happens after death. If you are someone who admires movies with true yet disturbing messages, you should give this one a watch.
2. Mother! (2017)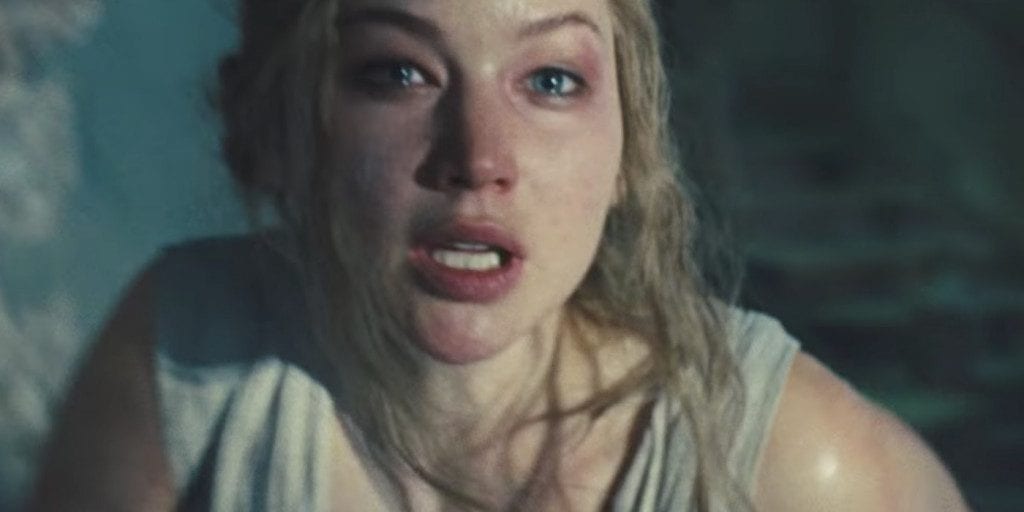 'Mother!', written and directed by Darren Aronofsky, and helmed by Jennifer Lawrence, Javier Bardem, Ed Harris, and Michelle Pfeiffer, is about a married couple, leading a peaceful life in an isolated house. However, their existence is disrupted by the arrival of a mysterious couple. Infused with biblical allegories and violent scenes, 'Mother!' is a thought-provoking movie. It is a depiction of artistic ambitions that may not be suited for the mainstream audience. It portrays the cycle of creation and the vicious domination of patriarchy at their extremes.
1. Regression (2015)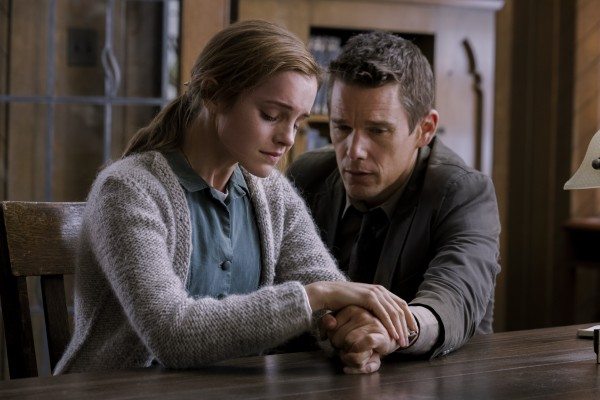 Rounding up this list is the Ethan Hawke and Emma Watson starter 'Regression', directed and written by Alejandro Amenábar. The story follows detective Bruce Kenner, investigating the case of a teen named Angela — who was reportedly abused by her father. According to Angela, a satanic cult was involved in the incident and they had taken pictures of the whole scene. But as the story unravels, we understand that there's a dark secret behind Angela's version. Is she telling the truth or simply fabricating a tale to fulfill her own selfish interests?
Read More: Best Movies Like Midsommar