It is a well-known fact in Hollywood that in the course of a filmmaker's career, his second movie is far more important than his first. While the first movie can establish you as an interesting voice, you will be able to earn the respect of your producers and peers if you manage to show that there is consistency in your work. Legends of the industry like Quentin Tarantino and Christopher Nolan established themselves as important voices with their second features – 'Pulp Fiction' (1994) and 'Memento' (2002), respectively.
The path set by these icons is being followed by some fresh voices in this generation as well. Jordan Peele has kept up his good work with 'Us' (2019) after winning accolades with his first feature 'Get Out' (2019). It was very important for the industry and for horror film lovers that Ari Aster's sophomore work comes out as great as his debut feature 'Hereditary'. 'Midsommar' has proved that Aster is here for the long run. What he has done in both of his movies is that he has given a massive boost to the horror genre and brought in elements which were missing from regular cliched Hollywood horror films. The story of 'Midsommer' was initially pitched as a slasher film, but later Aster's personal experiences inspired him to center the story around a broken relationship.
Christian and Dani are a couple who go on a vacation to Sweden and get caught up in a strange and dangerous ritual where they might have to take part unwillingly. The film received rave reviews and has clearly established Ari Aster as an auteur when it comes to horror movies. His pictures have a certain pacing and a way of unfolding its many layers that is starkly unique. If you loved watching this film and are looking for more flicks that explore similar themes and ideas, then you have come to the right place. Here's the list of best movies similar to 'Midsommar' that are our recommendations. You can watch several of these movies like 'Midsommar' on Netflix, Hulu or Amazon Prime.
8. Hereditary (2018)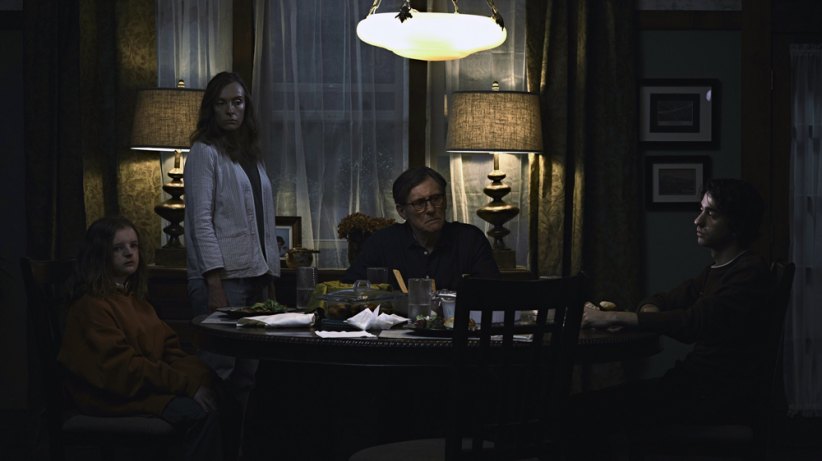 It is, of course, essential to start off with Aster's debut feature 'Hereditary' which brought him to the forefront of the Hollywood audience. The movie was made on a shoestring budget of $9 million and ended up making $79 million at the box office. The story of the movie is essentially about a family which has quite a secretive past that comes bursting forward when the matriarch passes away and the children come to know that a deep-rooted evil is staring them right in the eyes. We follow these children as they try to prevent their lives from being engulfed by this darkness. The film is based in a setting quite common with horror films; but the way the story moves forward, the characters, and the pacing of the story is what makes 'Hereditary' stand out from the generic horror movies we see every year. Critical reception for the movie was also unanimously positive. 'Hereditary' boasts of an 89% rating on Rotten Tomatoes.
7. The Wicker Man (1973)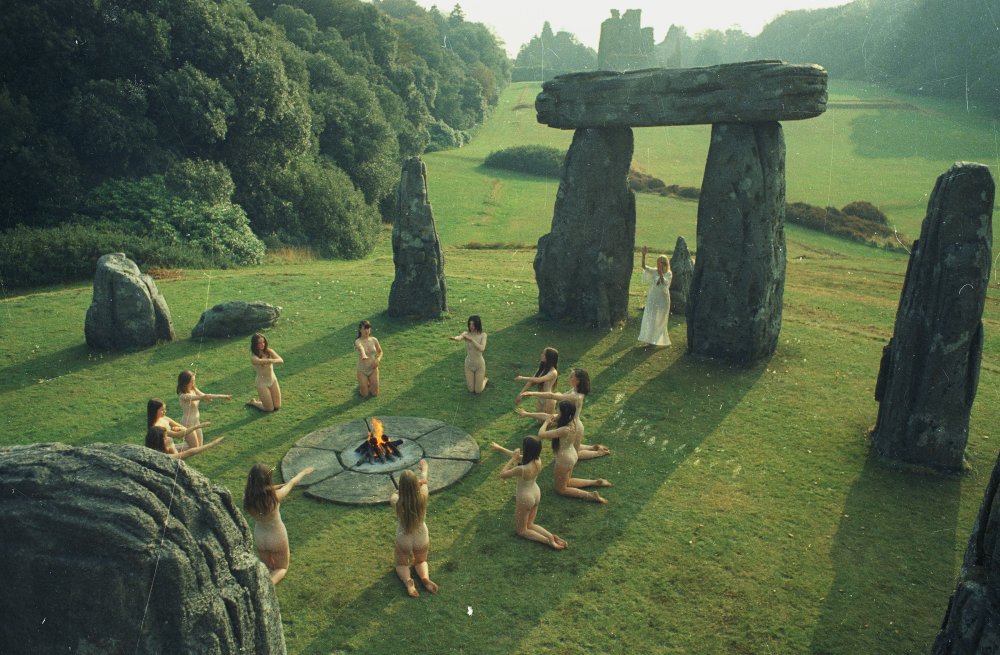 Directed by Robin Hardy, 'The Wicker Man is one of the strangest films ever made. The story of the series is inspired by the novel 'Ritual' written by David Pinner. An island called Summerisle is where the story of 'The Wicker Man' is set in. Police Sergeant Neil Howie visits this island looking for a missing girl and in turn, finds out about the strange lives led by said island's inhabitants. They practice a strange Paganistic ritual and perform sacrifices which make Neil realize that he is not exactly in a safe place.
'The Wicker Man' stands out for its strange dialogue, the characters who inhabit the island, and the very innovative set design. In the film, everything works as an illusion. The power dynamics which we see in the plot, the way the film is presented to the audience, or the way the island's inhabitants behave are all garbed in mystery. Interestingly enough, before 'The Wicker Man' begins, the opening credits deliberately confuse the audience by thanking Summerisle's residents "for this privileged insight into their religious practices and for their generous co-operation in the making of this film". The line between fiction and reality is blurred immediately. An American magazine, Cinefantastique, has called this unique masterpiece the "the Citizen Kane of horror movies".
6. Apostle (2018)
It is essential to talk about 'Apostle' immediately after 'The Wicker Man' because this film uses a concept used in 'The Wicker Man' as well. The story of 'Apostle' is set on a mysterious island, where our central character, Thomas Richardson, has gone to know about the whereabouts of his sister. Richardson knows that a mysterious organization runs this island and his sister is being held here for ransom. He manages to infiltrate the island to find out that a sinister cult is in function here. Further probe reveals to Thomas some of the gory and evil plans which are at play behind the outside facade of this secretive religious order. The film debuted on Netflix during 2018's Halloween and soon became a hugely popular movie among horror lovers. The reason 'Apostle' stands out as a movie is that here the maker never tries to outdo the horror part of the story, and instead, lets a steady narrative flow. This builds up the viewer's anticipation even more and takes the film to a level rarely attained by horror flicks.
5. The Invitation (2015)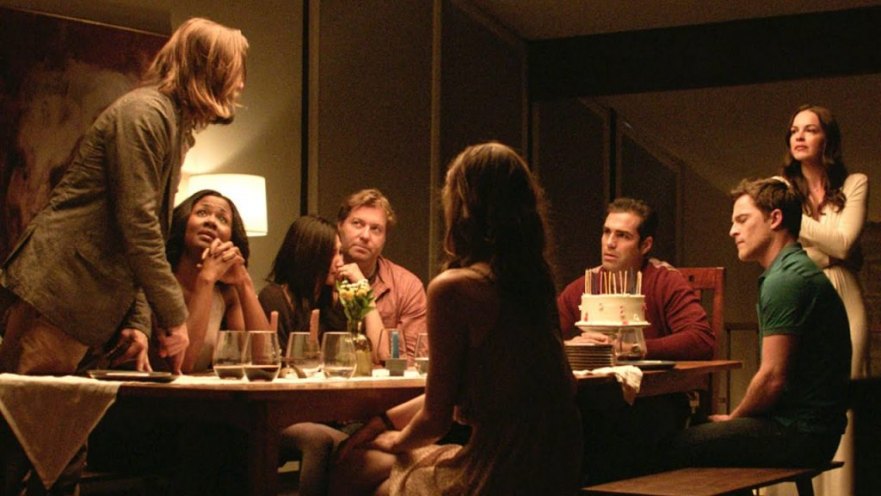 'The Invitation' gives us a great lesson in filmmaking — if there is a tight script with an engaging storyline, you do not need numerous locations and mega set designs to deliver a solid movie. The writing of Phil Hay and Matt Manfredi coupled with director Karyn Kusama's mastery over her craft brings to us this tale which occurs over a party. The protagonist of the story is a man named Will who visits his former wife's house for a party. Things start off in a regular fashion, but Will suspects his former wife and her new husband have a secret agenda. His suspicion finds further solid ground when the couple reveals they have recently joined a cult where they teach radical healing methods. The conversation-based film suddenly takes a turn towards something horrific after their revelation.
The film addresses important issues life depression, sorrow, and the medical complications that come along with the same while also keeping a tense pacing throughout the narrative. 'The Invitation' also works as an allegory of how human beings have, throughout generations, numbed down some basic instincts in order to put on the garb of civilization.
4. The Devils (1971)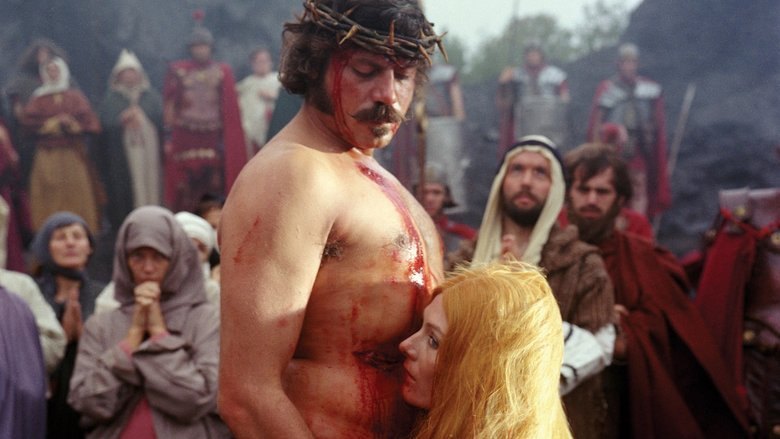 British filmmaker Ken Russell is an institution himself. His pathbreaking work in the horror genre will remain a distinguished body of work as long as cinema exists. His films are provocative, visually stunning, and deals with subjects that are far away from the beaten track. It is Russell who brought British cinema out of its mediocrity in terms of themes and made it into a visceral experience. Russell's 1971 film 'The Devils' is an adaptation of an Alistair Crowley book called 'The Devils of Loudun'.
The story is set in France in the 17th century. Father Grandier is a very popular figure among the people because of his unorthodox views on religion and sexuality. His beliefs gather him a group of nuns who become Grandier's disciples and follow him blindly. Seeing Grandier's popularity soar, another priest tries and maligns his name by calling him a Satanist. 'The Devils' is an extremely sexualized and violent piece of cinema, and the controversy around it was so intense that the uncut version of the film could not even be released in many countries. Naturally, as it is with films like these, critical opinion was highly polarized. While some called it obnoxious, others believed the movie has achieved a great deal in terms of content and execution. Despite the controversy, Russell managed to win the Best Director-Foreign Film award at the Venice Film Festival for his work in 'The Devils'.
Read More: Movies Like The Sixth Sense
3. Children Of The Corn (1984)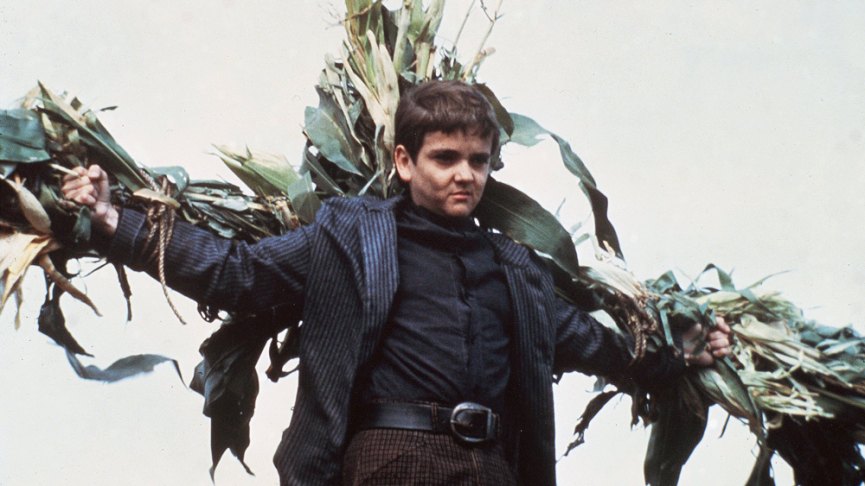 When we make a list of horror films, can Stephen King be far behind? The master of horror makes his appearance on this list with this 1984 film directed by Fritz Kiersch. As King has done in a number of his creations, children are an essential part of this story as well. The story is set in a town called Gatlin where a young 12-year-old boy has managed to indoctrinate all the children in a secret cult. To take over the town, these children end up killing all the adults, keeping just one person alive who supplies them with fuel. A couple unknowingly enters the town and gets involved in these children's evil scheme of things.
Naturally, the fresh take on stories involving cults is the reason why here the cult members are children who do not hesitate in committing gruesome murders if the need arises. Hardly do we see films where children are the antagonists for the most part; but this film exposes that age does not become a factor when one's mind is already corrupted. There are some supernatural elements in the story which kind of take away from the otherwise sinister and discomforting plot. The story too becomes quite generic as it moves forward. Critical consensus for 'Children Of The Corn' was quite poor despite the film being an entertaining watch.
Read More: Movies Like The Curse of La Llorona
2. Borderland (2007)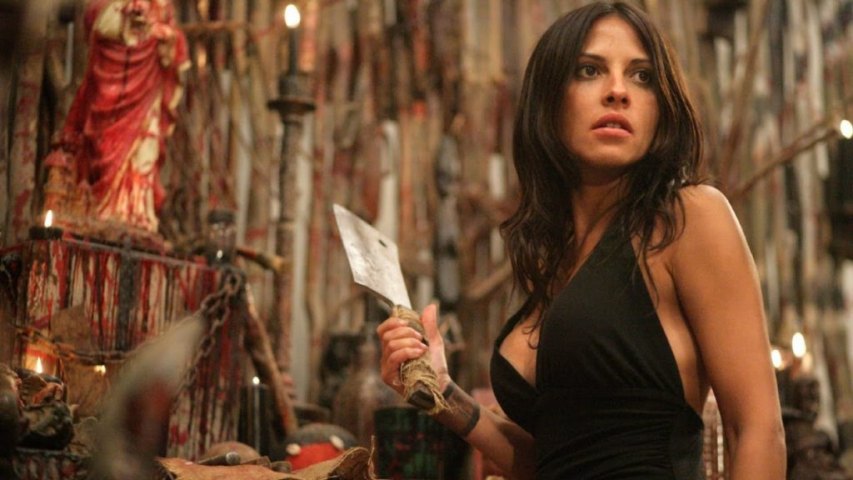 This 2007 movie is based on the activities of a real-life cult leader-cum-drug dealer called Adolfo Constanzo. What makes watching the film eerier is when we think that whatever torture we are seeing on the screen has been inflicted in some way or another to a living, breathing human being. Written and directed by Zev Berman, the film follows three college graduates from Texas who visit Mexico to have some fun away from the Texas police's stern eyes. While enjoying themselves with some prostitutes, one of these three young men gets abducted by some strangers. The next morning it is discovered that a cult which also practices drug dealing has kidnapped this young man called Phil. They believe that if they offer him as a human sacrifice, their drugs will not be caught at the border.
The story is mainly based on the abduction, torture, and murder of an American student called Mark Kilroy. It is one thing to make up stories about cults and enjoy them for the eeriness they offer. However, it is completely different to comprehend how a bunch of people operated with such viciousness and cruelty, and how strung-out a person has to be to really believe those ritual killings will really have an impact on the larger scheme of things. And it is because of this specific reason that the inclusion of 'Borderland' on this list was essential.
Read More: Movies Like Velvet Buzzsaw
1. Rosemary's Baby (1968)

After making a huge name for himself with his European films, Roman Polanski decided that it was time to try his luck at the biggest film industry in the world – Hollywood. Polanski's 'Rosemary's Baby' released in 1968, a time when the New Hollywood movement was slowly gaining momentum with films like 'Annie Hall' and 'Eraserhead' as its predecessor. Immediately upon its release, 'Rosemary's Baby' was declared a masterpiece by critics from all over the world. Roger Ebert even went on to say that Polanski "outdoes Hitchcock" in this film.
The story of the film is centered around the eponymous pregnant woman who starts living in a new apartment with her husband. They have two very kind and generous neighbors who always try and help them out. Rosemary soon realizes that there is a sinister plot at work behind this garb of friendliness and that her husband too is not the man he seems to be. The film reverses the birth of Jesus into something evil and horrendous. Naturally, the strong Biblical allusions were not accepted by the Church and they rated the movie 'C' (Condemned). Any negative review could not prevent 'Rosemary's Baby' during the awards seasons as the film ended up winning four Golden Globes and two Academy Awards. Mia Farrow, who played the leading character, gave one of the finest film performances of the decade and shot to superstardom after the film released.
Read More: Movies Like Mulholland Drive