Sex is a very private thing for a person. Well, is it? And if actors have real sex in movies, how do we classify that? The answer obviously is yes, sex is private, but cinema's juxtaposed fetishes unflinchingly change the answer. Even though for the actual action to transpire, there has to be an imminent requirement of the script, directors have often used it as their conduit to attract crowds. Because who doesn't like porn, right?
The great Italian stallion, Bernardo Bertolucci, is perhaps the most controversial and reverential figure in modern film-making. His bold and brazen approach has often attracted scathing criticism and the highest praise. Creating a path for others to tread on, Bertolucci's flawless implications of sex and its significance have never failed to mesmerize. There have been other directors who have gone a step ahead and decided to shoot movies with un-simulated sex scenes. Well, they didn't always succeed. But they tried! Here is the list of times when the actors had real sex in mainstream movies. Yes, these are movies with real penetration.
15. In the Realm of the Senses (1974)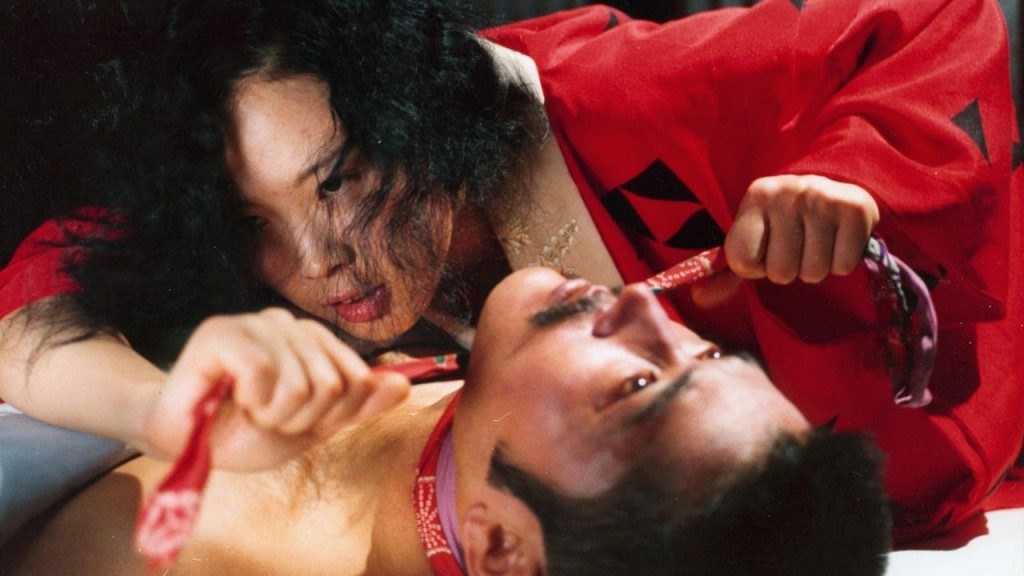 Nagisa Oshima's 1974 classic features several scenes of un-simulated sex that triggered controversy at the time. The story of the film itself is quite shocking and provocative: a former sex worker gets involved in a wild, tumultuous sexual relationship with her employer. The two lead actors involved, Tatsuya Fuji and Eiko Matsuda, poured their hearts out onto each and every scene and one can imagine how emotionally draining it must have been to shoot the physically intimate scenes. Despite the explicit style and shocking portrayal of violence, the film, over the years, has grown tremendously in stature and is now widely regarded as a classic psycho-sexual tale. One of the most striking things about the film is how well it has aged over the years. In the age of overly polished, stylized flicks like 'Fifty Shades of Grey', this one still stands out as a brutally powerful exploration of violent sexual practices.
14. Pink Flamingos (1972)
One of the most iconic exploitation movies ever made, 'Pink Flamingos' is notorious for its wild, shockingly bold depiction of nudity, sex and profanity. Think of all the disgusting things that can happen on Earth, and you'll most probably find all of that in this movie. It follows a ludicrous plot wherein a bizarre woman and her family try to compete with a group of criminals in order to be called the filthiest people on earth. The film was banned in several countries but over the years received a strong cult following among cinephiles. It features graphic, real sex scenes, but more than that, the movie is noted for its disgusting final scene wherein Divine eats dog feces to prove that she is the filthiest person in the world. 'Pink Flamingos' continues to polarize cinephiles but it is generally regarded as one of the most influential American films of all time.
13. Antichrist (2009)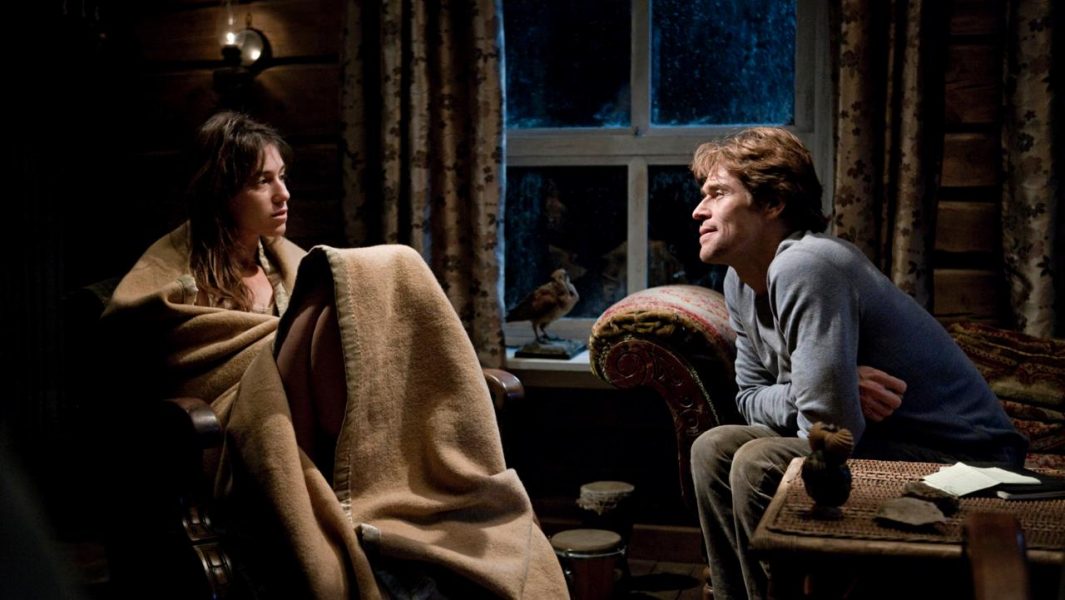 Alright, this must not be surprising at all, considering it's made by the great Lars von Trier. In fact, you'll see a couple of more LVT flicks on the list. He is, without a doubt, one of the most exciting filmmakers working today and continues to disturb, shock, annoy and infuriate viewers in ways they've never been before. Some might consider him a sensationalist, but I believe von Trier is an artist. 'Antichrist' isn't his best film, but it's unbelievably shocking and disturbing on so many levels. The film tells the story of a woman who is devastated by the death of her child and is taken to the woods for treatment by her husband, who's a psychiatrist. The opening scene of the film is truly stunning. The couple make wild, passionate love while their toddler climbs up to the window of the bedroom and falls to death. It is one of the greatest opening scenes of all time. It establishes the plot and the setting brilliantly. The emotions are raw and passionate.
Willem Dafoe and Charlotte Gainsbourg engage in un-simulated sex scenes in the film. Lars von Trier is known to push his actors to draw out realistic performances from them. And in 'Antichrist', you can't really argue with his approach here because the end result is phenomenal. The scenes are filled with passion, repressed sadness and rage, and you could feel the emotions in your blood. It is difficult to describe the thematic aspects of the film, but I kind of see it as a deeply disturbing exploration of the most vulnerable of human emotions. The gray area of the film lies in that moment where we get a feeling that the woman, while nearly reaching an orgasm, actually sees her child climbing up to the window and chose not to react. It is disturbing to think that she may have chosen that one fleeting, blissful moment of orgasm over her kid's life. Brilliant stuff!
12. Enter the Void (2009)
Along with Lars von Trier, Michael Haneke and Yorgos Lanthimos, Gaspar Noe is one of the finest Euro-provocateur who continues to push the boundaries of cinema in several ways. His films are violent and explore the darkest sides of human nature. However, most of his works are thematically deep and universal in their raw emotional intensity. 'Enter the Void' isn't his greatest work but it's a memorable experience that evokes a plethora of emotions that are hard to describe. It features actors involving in real, hardcore sex. While the scenes do not add much depth to the narrative, overall, it's one hell of a journey. And the kind of effort that the actors have put in to bring in that air of realism to the film is commendable. 'Enter the Void' can best be described as a hallucinatory/psychedelic experience. It's one of those films that you can never forget for its images and sound, and not for the story or emotions.
The film, however, was criticized for its shallow writing and lack of a strong story-line. But I kind of see it as Noe trying to break the limitations of the medium. He clearly wants to take cinema beyond the realm of story and characters; he's looking to create an experience more than anything else. And that ambition alone deserves appreciation. 'Enter the Void' lacks the raw emotional intensity of 'I Stand Alone' and the thematic depth of 'Irreversible' but it's surely his most technically perfect, ambitious film.
11. The Idiots (1998)
Well, here's another Lars von Trier film! One of his most revered works, 'The Idiots' was his first film that was made in compliance with the rules of the famous Dogme 95 movement. It tells the story of a group of strange people in Copenhagen who decide to break the limitations of civilization and act like idiots as a means of catharsis. The film has a scene that depicts penetration and group sex, but it still isn't anywhere near as explicit as some of LVT's later works. 'The Idiots' received high praise for its comic tone and unconventional style. Like most of von Trier's films, it continues to divide critics and cinephiles, but it's a movie that boldly questions societal norms and challenges viewers with several disturbing questions in a way that is both strangely entertaining and outrageous.
10. Dogtooth (2009)
Delving deep into the controversial issue of incest, 'Dogtooth' is an eviscerating presentation of a father's blinding love for his daughters, that ultimately goes too far and proves to be their undoing. The manipulative and controlling father locks away his three adolescent children in the sprawling confines of the compounding, trapping them in their perpetual childhood. Sucked out of life's zeal and onto the threshold of insolvency, the older sister connives a plan to escape. The film is noted for its disturbing exploration of incestuous relationships and features un-simulated sex scenes. One of the best things about the film is how it tries to normalize the most seemingly absurd situation. And with real sex scenes, Lanthimos made sure that the film's bizarre, realistic tone is never compromised. 'Dogtooth' is undoubtedly one of the greatest European movies of the century that must be seen for the questions it raises on society and the human nature.
Read More: Best Torture Porn Movies
9. 9 Songs (2004)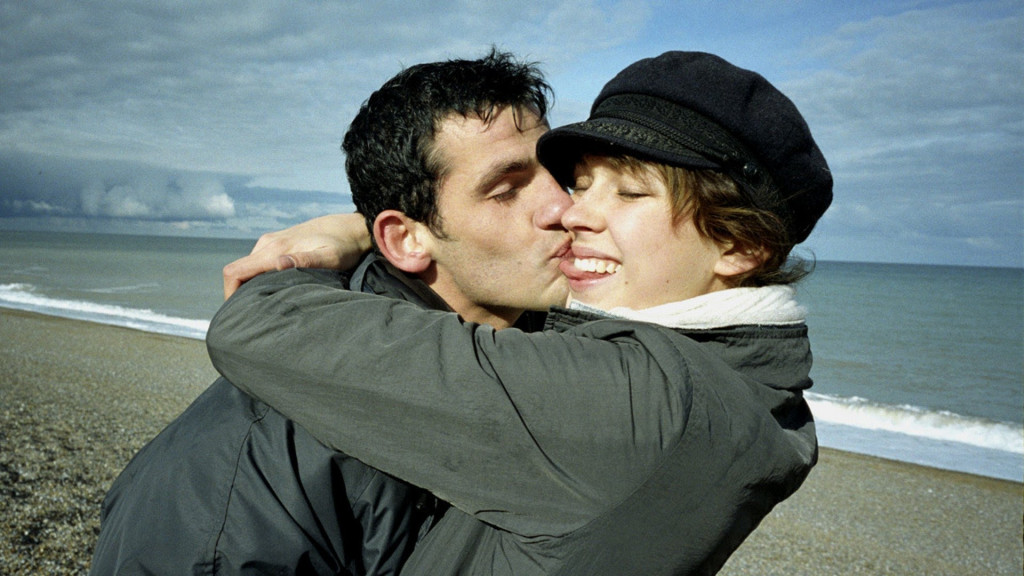 A passion for live music unites two longing souls to embark on a journey of simulated intercourse and oral sex. Sounds weird right? Well, because it purely is. Coming from the land of vestigial traditions and the Royal Queen, '9 Songs' is an unrequired movie. The movie flows at a glacial pace, and even the racy intimacy (and much more) cannot salvage an uninspiring movie. Even though the visceral representation of the physical expression of love between the leads is refreshing and distinctive, it isn't enough to cease the movie's free fall to disappointment.
Read More: Lesbian Sex Scenes in Movies
8. The Center of the World (2001)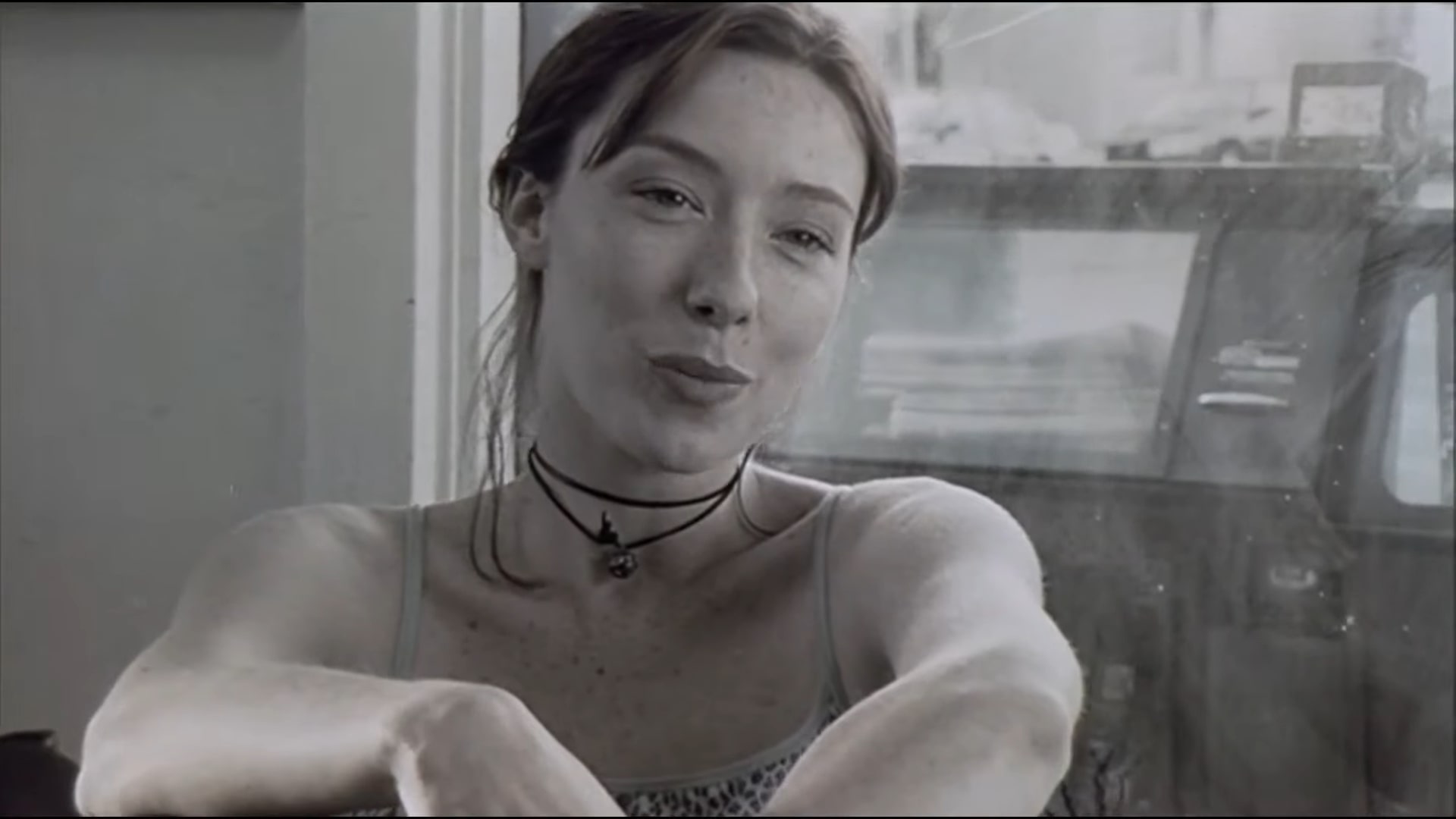 Before Peter Saarsgaard shot to fame with roles in 'Jarhead' and 'An Education', he lit up the screen in Wayne Wang's candid documentation of mutual desires coming together. Prima facie a sexual arrangement between a millionaire, and his hired escort for three wild days of partying and sex, it emotionally disintegrates into a something real for the two leads. The film is a haranguing reality check of what conspires when our sexual fetishes and longing pleasure, collides with the messy, eccentric reality of human emotions. Well acted, and uninspiringly thought, the movie failed to become so much more than what it became.
Read More: Most Disturbing Sex Scenes in Movies
7. Love (2015)
This is the only photo I could find of the three protagonists wearing clothes. Gasper Noe's erotic 3D venture follows the lives of three eligible bachelors with a perennial penchant for adventures. The titillating drama opens up with a racy and sensual threesome amongst a pair of experienced ex-lovers, Murphy and Electra, and a fledgling novice exchange student from Denmark, Omi. The casual event of pleasure and sex quickly becomes problematic, as Murphy and Omi have sex behind Electra's back, and the former mistakenly impregnates the latter. The two get married, and Electra absconds into wilderness, far away from her life. Her worried mother reignites and presents to us in a non-liner sequences of flashbacks the relationship between Murphy and Electra.
'Love' received high praise for its stylistic elements but was criticized for its underdeveloped story and poor character writing. Like all of Noe's films, it offers a very unique cinematic experience, but it's far from realizing its true potential. What struck me the most was the highly uncharacteristic tender tone of the film. Noe is known for his bleak, violent depictions of society and human lives, but here, he opens up his delicate side. The film features some of the most sensuous, passionate sex scenes you'll ever see.
Read More: Disturbing Movies About Sex Trafficking
6. Lie With Me (2005)
This isn't a movie. It is basically porn. The meeting of two promiscuous lovers, burning with animalistic sexual energy, become insatiable to each other and engage in a casual, yet intense carnal relationship. The sexual fling rapidly escalates into a cluttered and clustered life for Leila, as David becomes an ever growing presence, and she herself struggling with her crippling fear of emotional intimacy.
Read More: Movies With Lots of Nudity
5. The Brown Bunny (2003)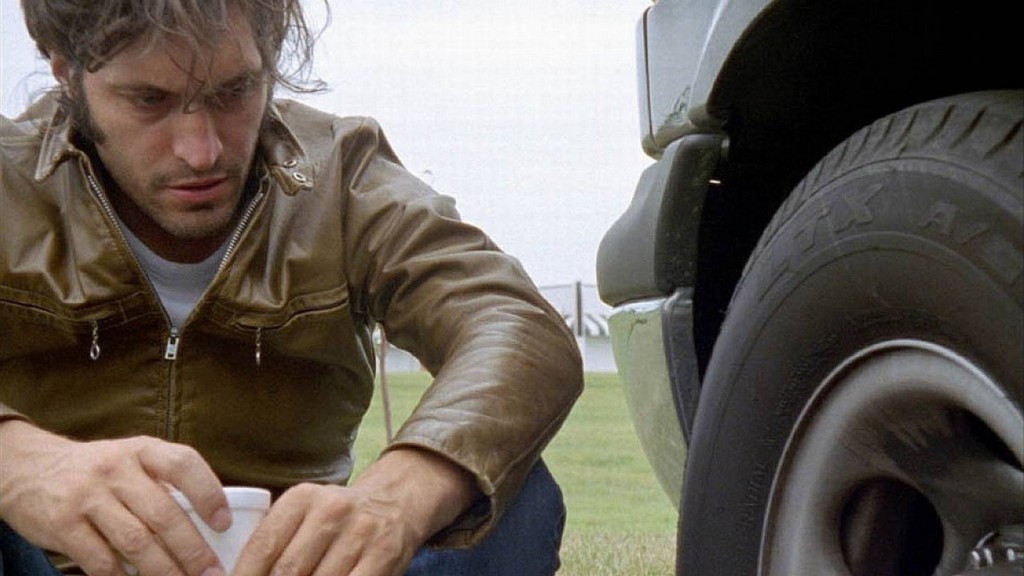 The infamy that environed the lead actress of the movie was baffling. An A-list star at the time, Chloe Sevigny had her imminent acting career ruined because of some really controversial scenes in the movie 'The Brown Bunny'. An uncensored and undiluted scene of Chloe performing fellatio on Vincent Gallo, the writer, producer, and director of the movie, who also starred in it, sent shockwaves through the industry. What made the issue more disturbing, was Gallo's open confession of his obsession with Chloe, and his subsequent statement that he wouldn't have done the movie if Chloe wouldn't have been a part of it.
Read More: Romantic Movies About Sex
4. The Dreamers (2003)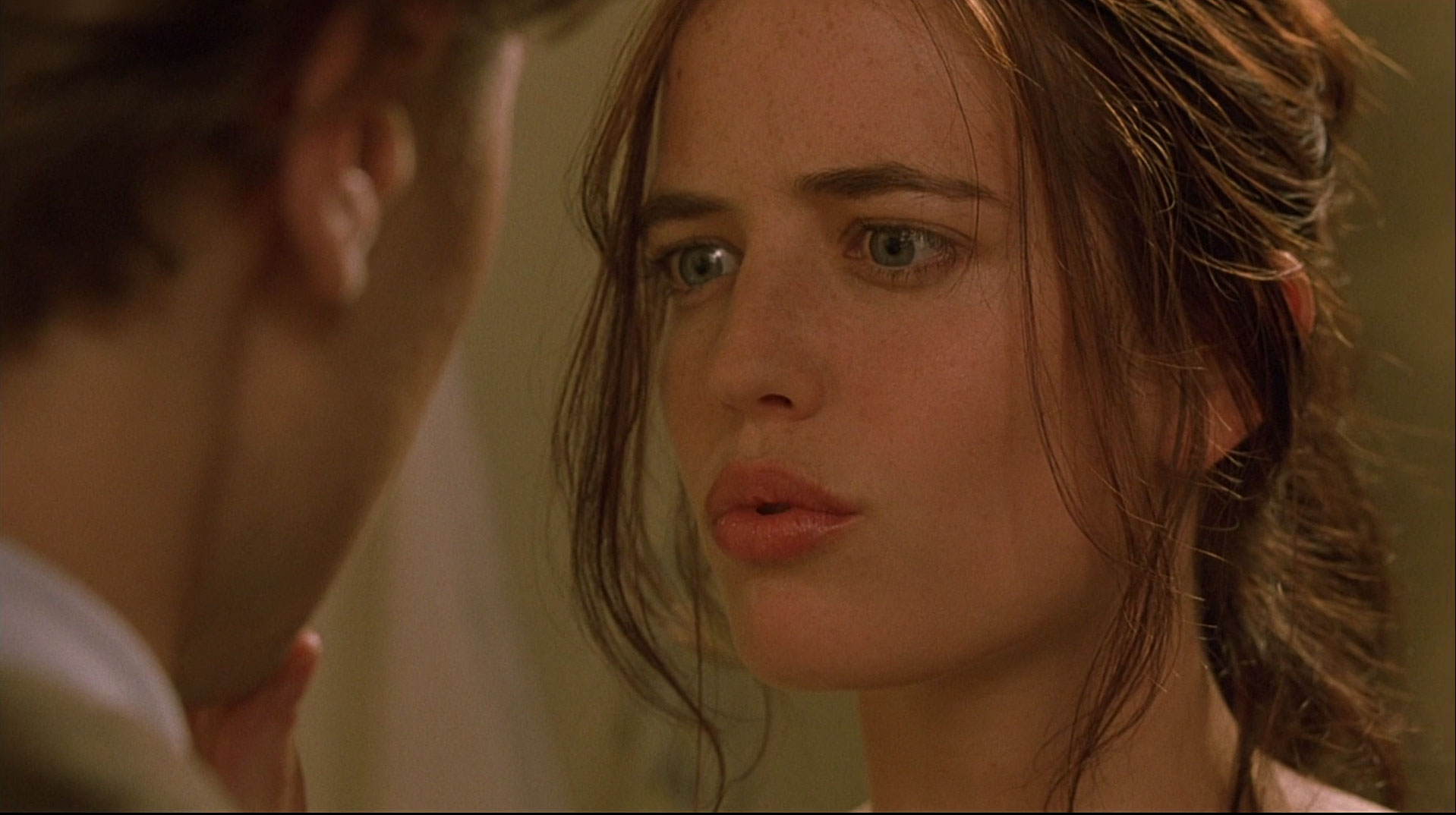 Bertolucci's first film on the list is a mesmerizing declaration of love for cinema. Set in the student riots of 1970's in France, it follows a triumvirate of cinemaholics through the tensed environment and their subsequent bonding. Matthew, an exchange student from the US, forms an acquaintance with Isabelle, and her brother Theo. Invited for an elongated stay by the brother-sister duo, one fateful night, Matthew stumbles upon them sleeping together naked. The following events, prodigally interwoven and moved forward through re-enactments of classic movie scenes, present a harrowing glimpse into their twisted conscience. The scene, when Matthew and Isabelle indulge in intercourse as a part of a dare by Theo, who watches on with intrigue, is truly exhilarating.
Read More: Sexiest Actresses of 2017
3. Nymphomaniac (2013)
Lars von Trier furthered his vague and alluring body of work with this European art-film. And heavens turned upside down, when he signed Shia LaBeouf as his eccentric star. The two-part, five-hour long film is an exploration of self-discovery, capitalistic greed, and the addicted nymphomaniacs. The embellished venture of the film's interchanging leads into the uncharted territory of sex addiction and subsequent finding of love might seem weirdly entertaining to some but it is, in my opinion, Lars von Trier's most self-indulgent film, and that's saying a lot. Most of the scenes that contain sex and nudity hardly add any depth or true meaning to the narrative of the film. It has a sadistic tone that feels annoying more than disturbing and the film gives you the impression that it was made with the sole intention of shocking the viewers. The movie as a whole doesn't transcend its storyline and eventually comes off as a mere exercise in provocation, which is a shame considering its true potential.
It does, however, have a lot of redeeming qualities. Charlotte Gainsbourg's performance, for instance, is undoubtedly the highlight of the film and she received high praise for her bold performance. 'Nymphomaniac' is one of those films through which we learn more about the filmmaker's obsessions than what he's trying to express with the film. Watch it to get an insight into Lars von Trier's eccentric mind.
Read More: Sexiest Movies on Amazon Prime
2. Little Ashes (2008)
I really don't understand why the movie got such negative responses. Two brilliant actors, with equally magnificent performances, a fearless director, and an unconventional plot. I think so these should have been enough to appreciate the movie. But what can we say about human nature, always wanting more. After 'Brokeback Mountain', this film was another benchmark in the celebration of an ostracized cisgender folk, who deserve attention and respect from their peers. But instead the movie was normalized and subsequently failed at the box office, and in people's hearts. Not me though!
Read More: Shocking Movies About Sexual Assault
1. Last Tango in Paris (1972)
And we finish the list with another Bertolucci masterpiece. A tale of lust, desire, and sexual fetishes between an 18-year-old girl, and a recently widowed man, almost thrice her age, 'Last Tango in Paris' is but so much more. The film is a coherent and tangible feature, which proves that age is a bourgeois construct, and love has no boundaries. Starring the exquisite Marlon Brando and a debuting Maria Schneider, the film has received varied responses from the film fraternity. While many dubbed it as a masterpiece and breath-taking, the others criticized it for its gruesome portrayal of sexual violence and emotional turmoil. Allegations of manipulation on the Italian stallion have since then been confirmed by Maria Schneider, also stating that the experience was, though humiliating and downgrading for her, acted as a great learning curve in her career.
'Last Tango in Paris' might just be the most divisive film ever made. From a stylistic and technical point of view, the film is, at least in my opinion, near perfection. However, what constantly affects you as a viewer is the thought that Schneider was brutally exploited throughout the film and that ruins the experience for most people. But keeping the controversy aside, it's hard to ignore the Brando's stunning performance in the lead role and Bertolucci's remarkable cinematic vision. More than 4 decades later, the film continues to be loved and loathed in equal measure by critics and cinephiles.
Read More: Movies With Lots of Sex