MTV's 'True Life' is an award-winning documentary series that gives viewers an exclusive look into overlooked aspects of society and its subcultures, delivering peeks into the lives of those involved in everything from politics to pornography, addiction, and phobias. The series aired first back in 1998 and has since captured the hearts of audiences.
The show featured multiple personalities, each with an intriguing life story, which holds up a true mirror of contemporary society and its vices. It has been quite some time since filming stopped, and fans must be curious to know where are some of the popular cast members. If you are one of the curious souls, we have got you covered.
Where is Noah Galloway Now?
Noah Matthew Galloway appeared on 'True Life's' 'I'm Doing A Tough Mudder' episode in 2013, where his life and struggles as a double amputee were featured. is a former soldier in the United States Army who suffered an injury during the Iraq War and had both his left arm and left leg amputated above the knee. He competed on season 20 of Dancing with the Stars with Sharna Burgess. In the inaugural season of the FOX television series 'American Grit,' he helped his team to victory.
In August 2016, he published his motivational book, 'Living with No Excuses: The Remarkable Rebirth of an American Soldier.' Galloway also founded the No Excuses Charitable Fund. On May 8, 2020, he made a guest appearance on the 'Cross Over' alongside Ted Davis, Dario Melendez, and Armen Saryan. He is also a motivational speaker who attempts to motivate his audience to never give up and go ahead with their lives.
Galloway was the first reader to be chosen for the Men's Health magazine cover and was dubbed the "Ultimate Men's Health Guy" when he was featured on the magazine's cover in November 2014. He has appeared as a guest on 'The Today Show' and 'The Ellen DeGeneres Show.' He was also featured on the summer 2015 cover story for U.S. Veterans Magazine. He has been happily married to Amanda Galloway since 2021 and is a proud father of four kids, Colston from his first marriage, Jack and daughter Rian from his second marriage, and Matthew from his marriage with Amanda.
Where is Johnny Knockout Now?
Jonathan Randall Turner, popularly known as Johnny Knockout, appeared in Season 2008, episode 20 of the show. His episode was titled 'I Need Anger Management.' As the title suggests, Johnny was featured on the show to highlight his problems with anger management and how it causes problems in relationships. After the show, Johnny found the best way to channel his anger as he began his career as a wrestler.
Under the ring names of Johnny Knockout and Johnny Hardcore, he signed up as a professional wrestler. He gained exposure in 2018 in Professional Championship Wrestling, where he was the penultimate PCW World Heavyweight Champion. He joined American Xtreme Wrestling in 2019 and is now serving his first reign as the AXW Intercontinental Champion. Johnny has participated and made a name in TKO, WrestleNation, and Superbrawl events. Currently, he is married to Rebecca Wilde and is residing in Decatur, Illinois.
Where is Lynn Smith McKay Now?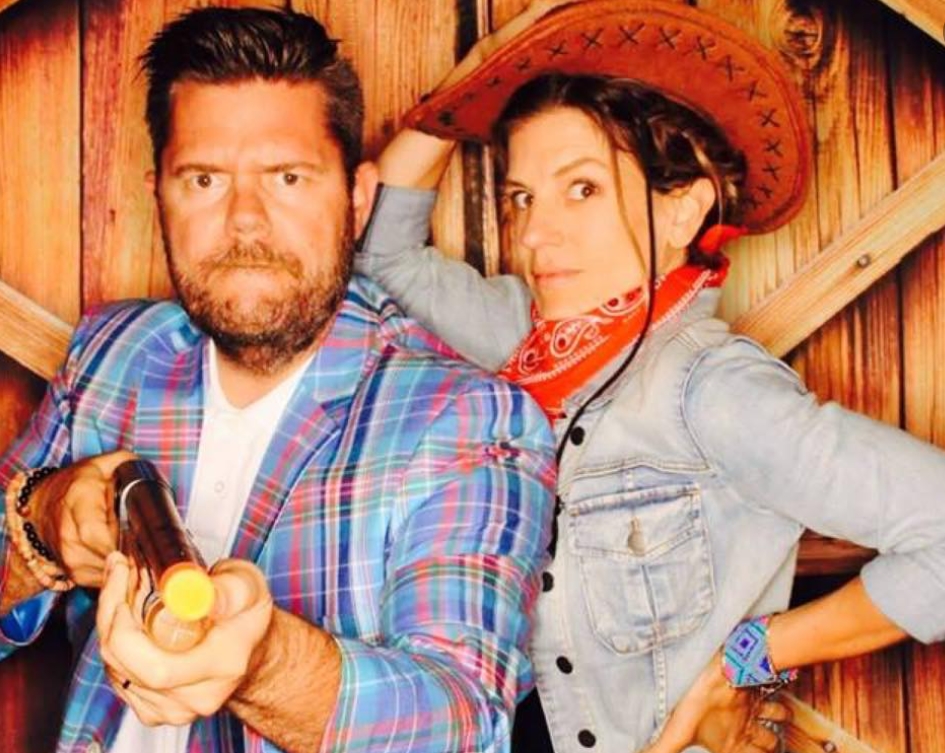 In 2000, Lynn Smith McKay appeared on 'True Life,' on the 'I'm on Ecstasy' episode. She shared the dark past of her life, where she experimented with drugs and struggled with them for many years. She believed her appearance on the show changed her life, and she wanted to get better. She overturned her life for the better and won the fight against drugs. She made several appearances on and off screen, including 'The Oprah Winfrey Show,' where she spoke about her addiction and the harmful effects of the same.
She has been featured in several newspaper articles around the nation, including those in Entertainment Weekly, Good Housekeeping, Christian Science Monitor, Financial Times, and others. She is the author of 'Rolling Away – My Agony with Ecstasy' and 'The Joy of YES!' where she has penned down her story and struggle to inspire high school kids and adults to say "no to drugs." She is married to Brady Mckay and has two beautiful kids, Charlie and Parkie.
Where is Jeanine Gearity Now?
Jeanine Gearity appeared in Season 2004, episode 'I Live a Double Life.' After losing her dental hygienist job due to 9/11, she realized how similar she looked to Anna Nicole Smith, a model and actress. After being spotted on the road on multiple occasions and mistaken for Anna, Jeanine realized this would be the best career option for her as a television personality impersonator.
Jeanine has continued in show business, doing several stage shows in New York, Las Angeles, and around the country. She is also an ordained minister who performs at weddings, is an avid believer in healing plant-based oils and crystals, and posts informative content about the same. It is also likely that she has a daughter; however, as of writing, she is reportedly single.
Where is Judy Shepard Now?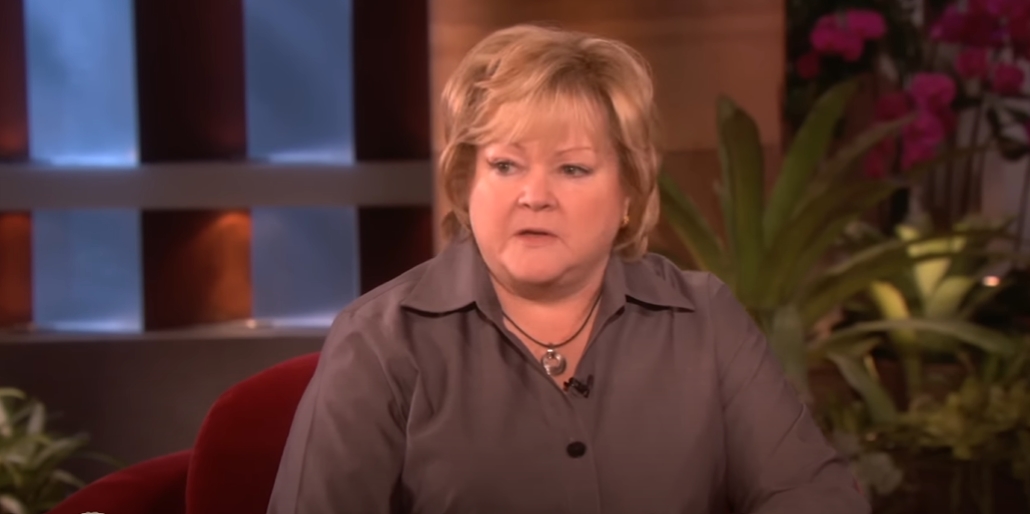 Judy Shepard is the mother of Matthew Shepard, a 21-year-old University of Wyoming student who was murdered in October 1998 in what became one of the most high-profile hate-crime cases against LGBT people. She appeared on the show to talk about the life and death of Matthew and the struggle she faced as a mother after losing her firstborn to a hate crime.
She co-founded the Matthew Shepard Foundation with her husband, Dennis, and is an activist for LGBT rights. She is also the author of a best-selling book she dedicated to the life of Matthew, 'The Meaning of Matthew.' She has continued her good work as human rights and LGBT rights activist and also made appearances on shows such as 'The Ellen Show.' Dennis and Judy have another son, Logan, who also works toward the cause of activism.
Where is Holley Mangold Now?
Holley Mangold appeared in Season 2011 of the show in the episode, 'I'm the Big Girl.' While she was already filming for another documentary at the time on women footballers, MTV scourged her and highlighted the weightlifting part of her. Holley made her country proud after she participated in the 2012 Olympics held in London. She earned the 10th position in the event.
Holley also appeared in another reality TV show, 'The Biggest Loser: Second Chances 2.' She formed her own weightlifting club for women, Mangold Weightlifting, where she trains and inspires women to succeed in weightlifting. She has been married to System Analyst Chuck Rammel since 2016.
Where is Unique Now?
Unique Angeline Irish appeared in the episode from 2007, 'I'm Supporting My Family,' after her mother died and she was left to care for a family of six, found herself in a dreadful situation. In order to feed her siblings, Unique had to start stripping to pay for groceries. Unique had begun teaching pole dance lessons in 2011 with the intention of quitting stripping forever. As of now, she is working as a visual artist and stylist for concept art photo projects. She is currently in a relationship with David Newland, and the couple seems very much in love. She was married once to her ex-husband Stephen with whom they share a young boy.
Where is Anthony Monetti Now?
Anthony Monetti appeared on the show as a 23-year-old obsessed with achieving the perfect "natural" bodybuilding physique. He attempted to motivate and inspire people to pursue a healthy lifestyle and to spread knowledge and motivation about entering shows and competitions as a natural bodybuilder. He continues to be engulfed in the process of building his natural bodybuilding community and coaching people to achieve the aesthetically pleasing physique that most men want.
He has made quite a name for himself in the fitness industry. He is the Founder and the Principal Partner of Bodhi, a fitness training centre. Anthony has devoted his life and career to fitness, and he talks about the same in his podcast, 'Project My Life.' He has also launched his Anthony Monetti's Physical Education (AMPED) University (U) app, which allows users to track their workouts, plan structured body-building programs, and much more. His social media content as a fitness trainer has helped thousands of followers to achieve their dream bodies.
Where is Rory Fox Now?
Rory Fox shared his story as a professional wrestler on the show who received great recognition after his appearance on the show, which boosted his career as a professional wrestler. Hailing from a small town, Watkins in Iowa, he felt his career was not taking off till he appeared on the show in 1999. He has continued his journey as a wrestler earning him quite a name and fame.
He has fought in different championships, including 3XW Heavyweight Championship, Anarchy Championship Wrestling, Heartland Wrestling Association, Xtreme Championship Wrestling, and others. He is also focusing on his small business, Rapid Delivery and Pro Wrestling Tees, where he sells wrestling T-shirts and other merchandise and collectibles.
Where is Daniella Mendez Now?
Daniella Mendez is a trans-rights activist and diplomat who appeared on the show in 2013, where she spoke about her experiences as a trans woman and his she struggled with her gender identity. In January 2023, Daniella made breaking news after being elected as the first transgender woman on a municipal board of education in New Jersey. She is currently working towards making the education system in New Jersey better in public schools and aiding students to go in the right direction.
Read More: Best Documentaries of All Time