Bollywood has established itself as one of the largest film producing industries. The Indian film industry has produced some of the most endeared films through the span of 100 years, with Bollywood establishing the wind of change, and reinventing the art. Directors such as Yash Chopra, Hrishikesh Mukherjee, Rajkumar Hirani, Anurag Kashyap and Karan Johar have crafted some of the most successful films which went on to define Bollywood cinema.
The Hindi film industry has been eternalised by the actors and their humongous talents. A whole country has often immersed itself in following their idols and glorifying as royal entities. Raj Kapoor ,Nargis, Dilip Kumar, Amitabh Bachchan, Shah Rukh Khan, Aamir Khan, Rani Mukerji and Madhuri Dixit are considered as the biggest stars that influenced the art and made it into an industry which impacted generations.
The amalgamation of Bollywood and the biggest stars is the dream of many directors and viewers. Watching their favourite stars come together and collude to create a sensational work unites the industry and makes it one of the strongest structural frameworks ever to be created.
For this list, I have taken in account films which have 4 or more principal actors who are assigned equal amounts of screen time in a production. This list analyses the film from a critical, commercial and cultural perspective, ranking them as per the star-cast and their level of stardom. The films in the below list are great in every sense, but they not only brought together the biggest names, but inspired an entire generation of filmmaking, both commercially and critically.
15. Mohabbatein (2000)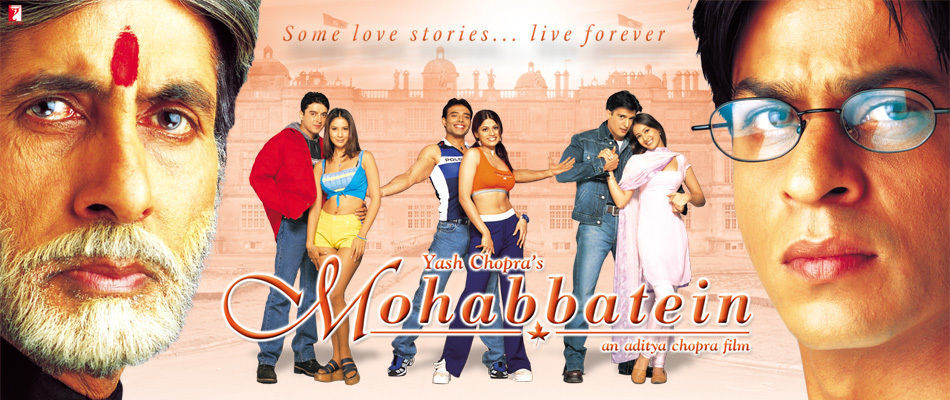 'Mohabbatein' brought together two of the greatest living actors, Amitabh Bachchan and Shah Rukh Khan for the first time on the big screen and masterfully adapted their expansive talents. Directed by Aditya Chopra, this 2000 ensemble starrer traces the story of two morally stubborn men, the authoritarian Narayan Shankar and the dreamy musician Raj Aryan Malhotra, opposing their beliefs of love, while three young boys; Karan Chaudhry, Sameer Sharma and Vicky Oberoi battle their own loves which are at stake. Starring a mega cast of Amitabh Bachchan, Shah Rukh Khan, Aishwarya Rai, Uday Chopra, Jugal Hansraj, Jimmy Shergill, Shamita Shetty, Kim Sharma and Preeti Jhangiani; the film was one of the top grossers of 2000.
The Indian musical romantic drama struck the chords in all the right ways possible – iconic characters, quotable dialogues, dreamy sequences and evergreen music. Aditya Chopra quite adroitly crafted his artwork, making the stars of the big leagues; Bachchan, Khan and Rai as the pivotal characters, holding the "stambhs" stalwartly, while the newcomers deftly held their own calm to give out a engaging love story. Chopra's directorial efforts won 'Mohabbatein' quite number of accolades, including 4 Filmfare Awards, which comprised the Filmfare Critics Award for Best Actor for Shah Rukh Khan and Filmfare Award for Best Supporting Actor for Amitabh Bachchan.
14. Kabhi Khushi Kabhie Gham… (2001)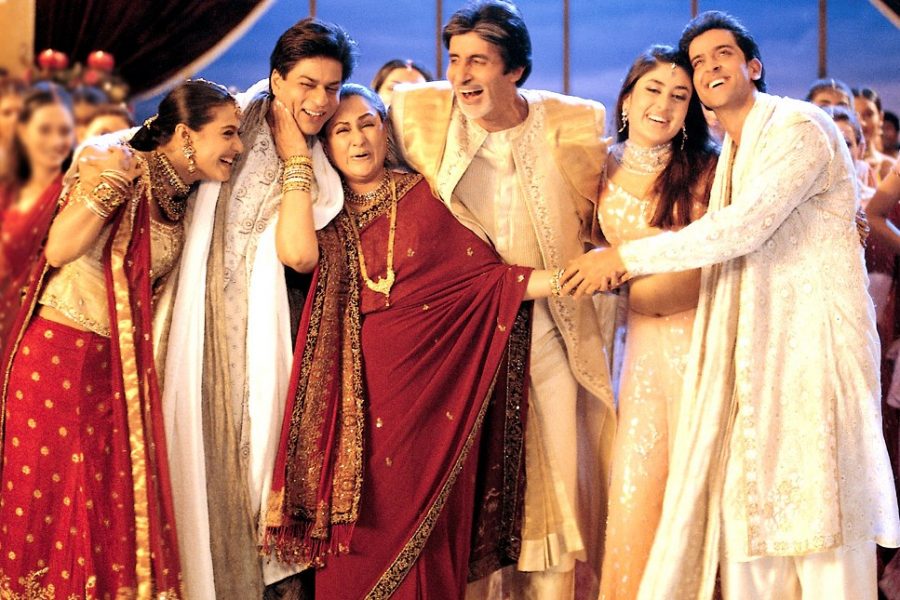 A film which has been overly criticised and mocked, 'Kabhi Khushi Kabhie Gham…' is arguably one of the most important films of Bollywood. Karan Johar is a quirky director, which makes his films such a treat to watch. Starring Bollywood biggies Amitabh Bachchan, Jaya Bachchan, Shah Rukh Khan, Kajol, Hrithik Roshan and Kareena Kapoor; the film lays its foundation on a "larger than life" directorial presentation.
Basing the narrative on "family and its importance", Johar deftly used every personally trait of the actors has his smoking weapon of artistic creation. Showcasing Amitabh Bachchan as the dominating father, Jaya Bachchan as the dutiful wife, Shah Rukh Khan as the lovable goof, Kajol as the insanely bubbly girl, Hrithik Roshan as the ultra-cool dude and Kareena Kapoor as the princess of oomph; the film is gracefully overdone.
The 2001 film reinvented the melodramatic era of Bollywood – employing Hindu mythological allegories, applying 360 degree cameo shots, an imposing loud background scores and emphasising on astatically dreamy sequences. The film masterfully captured the essence spanning over cultures and geography, with it being also analysed by various critics for its cultural and social impact. 'Kabhi Khushi Kabhie Gham' is not a critical masterpiece in any sense, but is a film which has established itself as an evergreen work. Initially meeting with quite unsettling and polarising reactions, 'K3J' went on to win 4 Filmfare Awards, 8 IIFA Awards and 6 awards at the Valenciennes International Film Festival.
13. Yaadon Ki Baaraat (1973)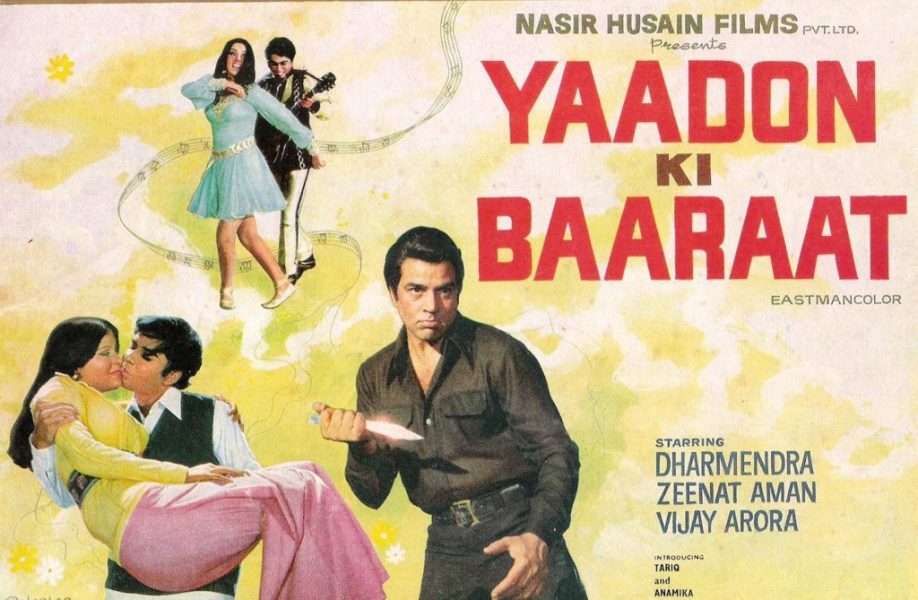 Through the glorious span of time, Bollywood has gained worldwide prominence for its archetypal combination of action, drama, romance, music, crime and thriller; and 'Yaadon Ki Baaraat' started it all. Cited as the "quintessential Bollywood film", this 1973 flick starred Blockbuster royals Dharmendra, Zeenat Aman, Ajit Khan, Vijay Arora, Tariq Khan and Neetu Singh. The Nasir Hussain directed film is the story of three brothers, who are separated after their parents' murder. Years later, they come across the path of avenging their parents and reuniting as a family, with its key lying in a song they learned as children.
While the concept of "lost and found" was initiated by Yash Chopra way back in the 60s, this 1973 flick introduced Bollywood to the "revenge" genre which was then followed by quite a many directors through the 70s and 80s. A box-office hit, the film essentially became a blueprint for plot, writing, character structure and music.
D. Burman, like the director, initiated the "new" Bollywood with his peppy numbers 'Lekar Hum Deewana Dil', 'Meri Soni Meri Tamanna' and 'Chura Liya Hai Tumne' which added an essence of jazz to it. The gigantic success paved the way for actors such as Zeenat Aman and Neetu Singh to become the new face of commercial Bollywood. The film is iconic in every sense; with the direction, plot, acting and music making an everlasting impact.
12. Waqt (1965)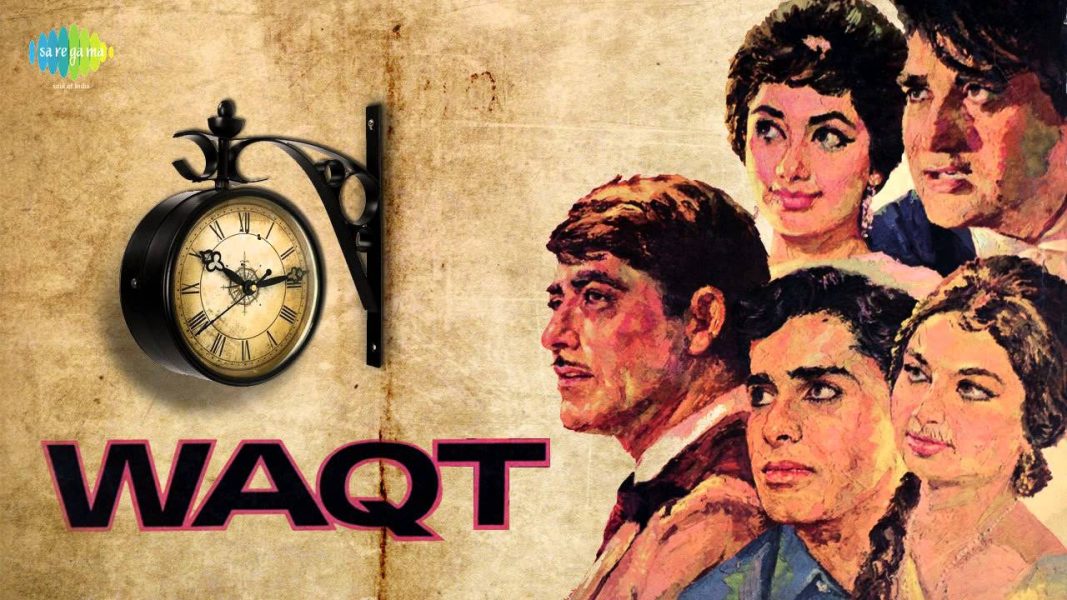 Yash Chopra is the pioneer of directing multi-starrers, and this film pioneered the concept of multi-starrers. This ensemble film stars Sunil Dutt, Raaj Kumar, Shashi Kapoor, Sadhana, Balraj Sahni, Madan Puri, Sharmila Tagore, Achala Sachdev and Rehman; all portraying characters of a family who traumatically get separated due to a natural disaster. However, through time these people are re-united through strange fate.
The 1965 disaster film is pure unadulterated Bollywood, with the director striking the chords of "lost", "found" and "reunite". It wasn't just one of the first to have an ensemble cast; 'Waqt' was the archetype for future projects dealing with similar concepts of family, separation and unification.
The cast and directors efforts were elevated by some motivated writing by Akhtar-Ul-Iman and Akhtar Mirza, and the musical score by Ravi added depth and emotionality to the timeless classic. 'Waqt' went on to be inducted in British Film Institute's 'Long list' which combined a list of films in consideration for their "top ten of Indian films award". The film was an important feature of the Golden Age of Bollywood; with Yash Chopra bringing some of the biggest names who defined the art of filmmaking and essentially, the industry.
11. Khakee (2004)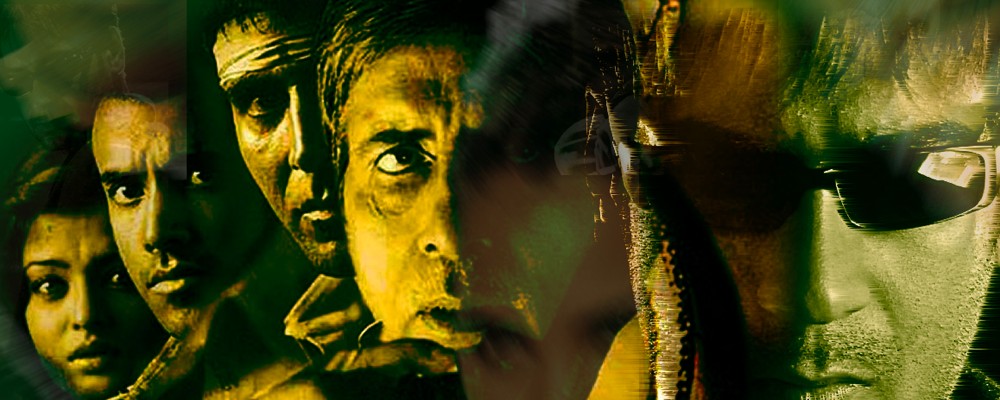 It's been thirteen years since its release, and there is no film which can boast of such a masterful and cerebral script. Directed by Rajkumar Santoshi, 'Khakee' chronicles the tale of an Indian police team's mission to escort an accused terrorist from a small town in Maharashtra to Mumbai, while trying to evade the terror which lies in wait. Starring Amitabh Bachchan, Akshay Kumar, Ajay Devgan, Aishwarya Rai and Atul Kulkarni as the primary lead, with Tusshar Kapoor, Kamlesh Sawant, D. Santosh and Prasanna Ketkar acting as strong pillars.
The 2004 film somewhat revolutionised Indian Cinema, introducing us to realistic action sequences, innovative cinematography and quick frames. The film sketches out a certain unabashed portrayal, eliminating the typical emotionality and melodrama. Quite annoyingly, 'Khakee' did not score well with the awards, but has gained immense critical and commercial praise over time.
10. Amar Akbar Anthony (1977)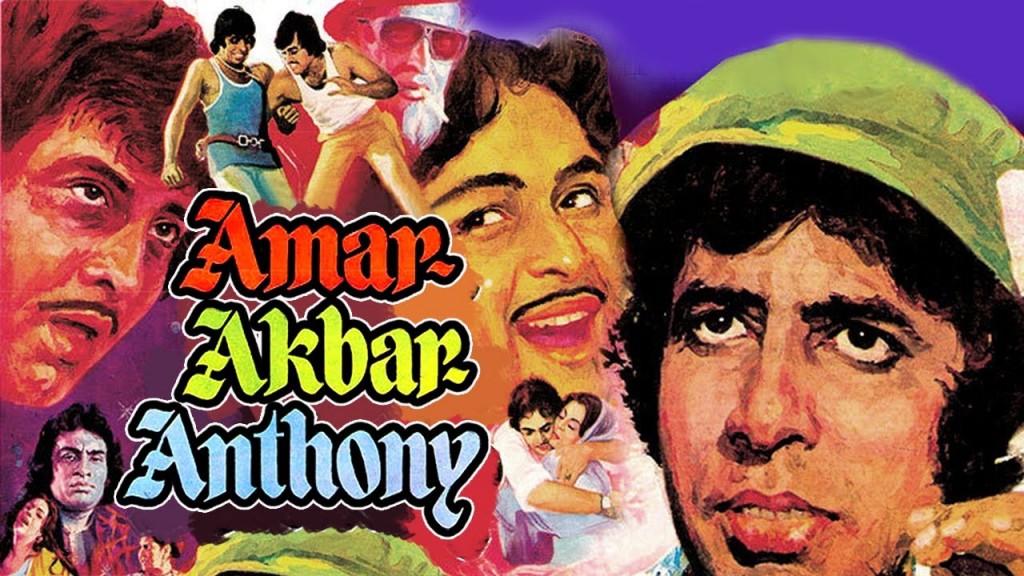 Developing religion, conflict, love and social harmony; 'Amar Akbar Anthony' is the story of three estranged brothers who are raised in different beliefs of the society unite after many years. What follows is rib tickling comedy embroiled with drama and tear dropping emotions.
Starring Vinod Khanna as the muscular and upright Hindu policeman, Inspector Amar Khanna; Amitabh Bachchan as the comical Anthony Gonsalves and Rishi Kapoor as the charming Qawwali singer Akbar Allahabad; the actors showcased their maturity and talents by sharing brilliant chemistry and adding layers to their character screen-time. Complimenting their characters star Shabana Azmi as Laxmi, who is a common thief and Amar's love interest; Neetu Singh as Dr. Salma Ali, Akbar's neighbour doctor and love interest and Parveen Babi as Jenny, who is Anthony's love interest.
What makes this film such a wonderful watch is the strong representation of religious pluralism, secular nationalism and secularism though motifs, visual imagery and symbols. This Manmohan Desai directed flick also holds the distinction of being one of the first films to innovate advertisements and promotions, introducing India to merchandising, accessories and stationary. 'Amar Akbar Anthony' was cinematically a brainy flick, where mere appearance wasn't used to send a social message. It employed satire and parodies, setting a foundation on the vastly differing religious backdrops through dialogues, songs and dialogues.
9. Omkara (2006)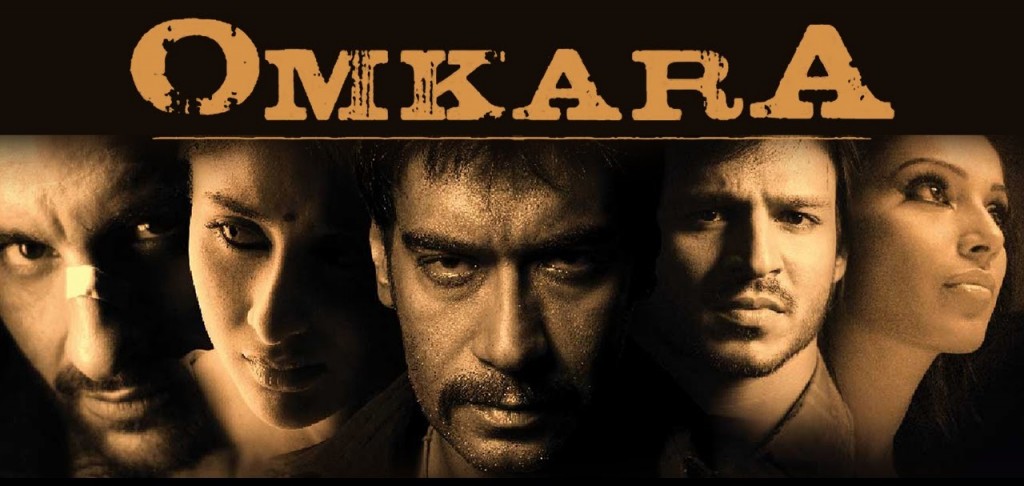 'Omkara' boasts of possessing one of the most crafty scripts every written. Adapted from William Shakespeare's masterpiece 'Othello', the Vishal Bhardwaj directed flick was praised for its firm script, dramatically choreographed sequences and the thematic rendition. With a humongous cast consisting Ajay Devgan, Saif Ali Khan, Vivek Oberoi, Kareena Kapoor, Konkona Sen Sharma, Bipasha Basu and Naseeruddin Shah; 'Omkara' moulds Shakespeare's idea into a modern day political environment of Meerut where a political enforcer's erroneous trust in his lieutenant leads him to suspect his wife of adultery.
The 2006 film masterfully adapted the dark undertones which symbolically reinvented the gruesome political rivalry of Uttar Pradesh. Like any brilliant multi-starrer, the film sketches out eccentric and enigmatic characters, all inflicted from Shakespeare. Among the characters; Devgan's Omkara 'Omi' Shukla, Khan's Ishwar 'Langda' Tyagi, Kapoor's Dolly Mishra and Sharma's Indu Tyagi are considered some of the most memorable and well written ones.
It went on to be critically praised, with it winning the prestigious Best Artistic Contribution in Cinema of a Director at the Cairo International Film Festival, 3 awards at the Kara Film Festival, 1 award at the Asian Festival of First Films, 3 National Film Awards and 7 Filmfare Awards; establishing itself as one of the best Shakespeare adaptions ever made.
8. Zindagi Na Milegi Dobara (2011)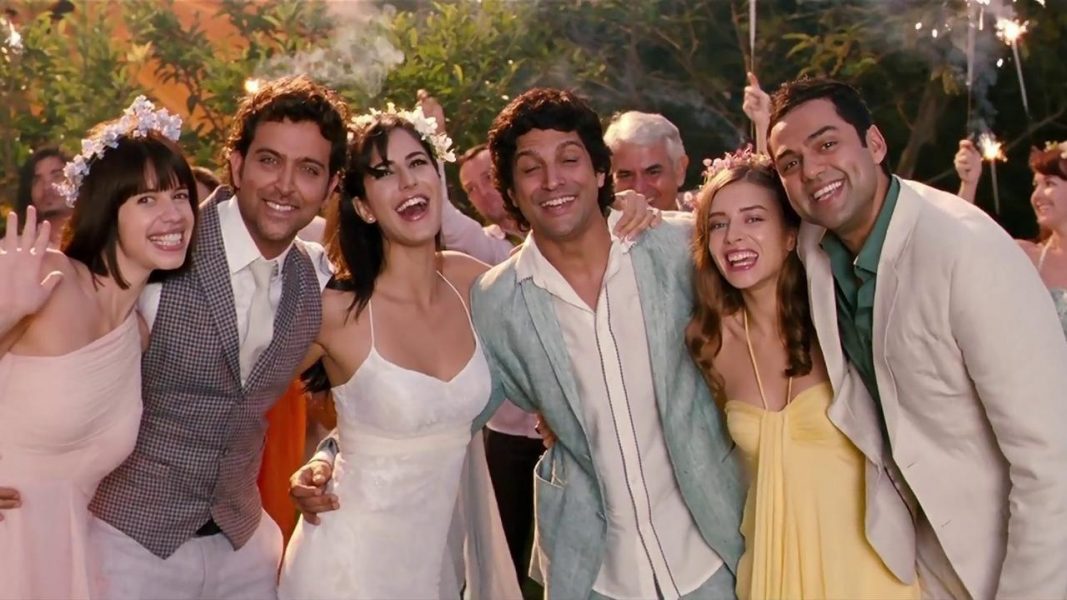 With multi-starrers glacially dying, 'ZNMD' was fresh revival if this genre. Starring Hrithik Roshan, Abhay Deol, Farhan Akhtar, Katrina Kaif and Kalki Koechlin; this 2011 film is about three friends who decide to go to fantasy bachelor trip to Spain after one becomes engaged. Playing on the title, the film explores concepts of undying friendship and living up to the fullest. What makes this flick so admirable is not the star-studded cast, but how the actors transcended their stardom into their acting prowess to give out a memorable performance. Directed by Zoya Akhtar, the film sets a foundation on the crafty screenplay, written by Akhtar and Reema Kagti which moulds the simplistic plot with some memorable dialogues, comic timing and of course Farhan Akhtar.
The film employs quite poetic imagery, with scenes such as the deep sea diving at Costa Brava, sky-diving in Sevilla the San Fermin Bull Run in Pamplona and the Tomatina festival in Bunyol, symbolising lives joys. While many have often joked about the premise that in order to have simple joys of life, one has to spend thousands on an overseas trip; the film is much more than that. It showcases different problems face by different people, but highlights the fact that mere friendship and its joys can supersede any hurdle. The film's wondrous locations with beautifully penned dialogues by Javed Akhtar and some brilliant comic timing helped it bag 2 National Film Awards, 9 International Indian Film Academy Awards and 7 Filmfare Awards.
7. 3 Idiots (2009)
Rajkumar Hirani is one director who has the key to making critically acclaimed blockbuster films. With a cast of R. Madhavan, Sharman Joshi, Kareena Kapoor and Boman Irani, spearheaded by "Mr Perfectionist" Aamir Khan; '3 Idiots' went on to become the highest-grossing Indian film ever at the time. A coming-of-age comedy-drama, the film reconnoitres the friendship of three students at an Indian engineering college, and explores the themes of friendship, creativity, innovation, depression, ambition and the faulty Indian education system.
Adapted from Chetan Bhagat's novel 'Five Point Someone', the 2009 flick perfectly amalgamated rib-tickling comedy and a stomach churning seriousness. Inculcating themes of "humanism comes first"; Hirani struck the nail with perfection. A masterful homage to the inventions by financially and emotionally challenged people in India's backyards, the film received a gallon of awards. With 6 Filmfare Awards, 3 National Film Awards, 16 International Indian Film Academy Awards and one nomination under the category of Best Outstanding Foreign Language Film category at the Japanese Academy Awards; '3 Idiots' has cemented itself as one of the most beloved films ever made.
6. Rang De Basanti (2006)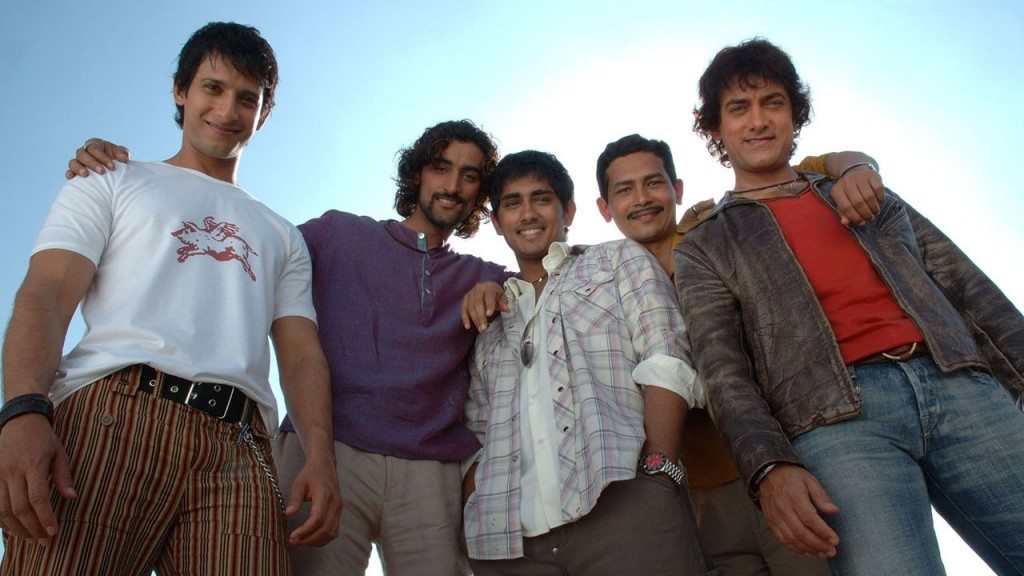 A film which burst out an essence of patriotism which never had been felt before, 'Rang De Basanti' pierced the hearts of every Indian with its deep themes and devotion. Drawing a parallel between the Indian Independence Movement and modern day political corruption which affects the Armed Forces, the Rakeysh Omprakash Mehra directed film stars a colossal cast consisting Aamir Khan, Siddharth Narayan, Atul Kulkarni, Kunal Kapoor, Sharman Joshi, Alice Patten, Soha Ali Khan and R. Madhavan.
While the film based itself on a moralistic tone, but does not steer away from the art of filmmaking. What is amazing is that even though Aamir Khan could have engulfed the entire idea with his stardom, the director deftly crafted the film and cleverly pained out each and every character and instance. Acting as a strong support to Mishra were the writers and cinematographer, who through their resonating understanding of the art, painted a film teeming with emotions and mastery. Among its scathing laud, the film won 4 National Film Awards, 6 Filmfare Awards and nearly swept away the IIFA Awards.
5. Jaane Bhi Do Yaaro (1983)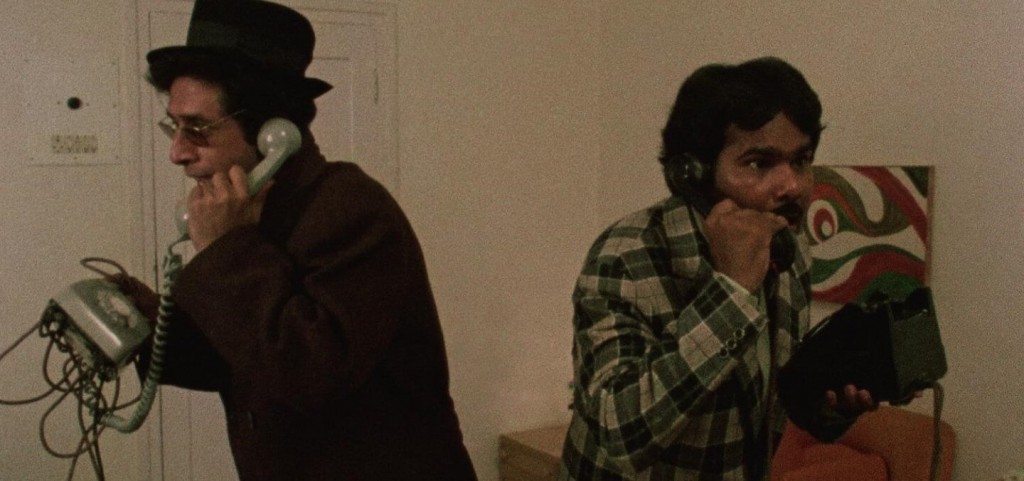 Often cited as bringing the "New Wave" in Indian Cinema, 'Jaane Bhi Do Yaaro' is comedy starring Naseeruddin Shah, Ravi Baswani, Om Puri, Pankaj Kapur, Satish Shah, Satish Kaushik, Bhakti Barve and Neena Gupta.
A meticulously stinging satire, this Kundan Shah directed flick comments upon the ramping corruption in Indian politics, authoritarian bureaucracy, and the corrupting sensationalism of news media and business. The film follows the story of two friends, who on the endeavour to start their own photo studio come across shady dealings, corruption and murder, and as a result, are obligated to bring the guilty to light. This 1983 work was milestones ahead of its time, where the director applied the literary devise of "suggestiveness" and "satire" to observe 1980s Bombay.
With a blistering team of cinematic greats working at a towering cerebral level, 'Jaane Bhi Do Yaaro' not only proves its worth as a satirical comedy, but also added a tinge of "comedy of errors" and "tragicomedy". The film paid intensive care to project important scenes which define a movie, with the "Mahabharata-sequence" being one of most iconic scenes. Among its many accolades, the film won the prestigious Indira Gandhi Award for Best First Film of a Director in 1984.
4. Chupke Chupke (1975)
'Chupke Chupke' is arguably one of the funniest films ever made, with comedic genius Hrishikesh Mukherjee taking on the realms. Starring industry greats Dharmendra, Sharmila Tagore, Amitabh Bachchan, Jaya Bachchan, Om Prakash, Usha Kiran, David Abraham Cheulkar, Asrani and Keshto Mukherjee; the film explores the subject of a practical joke and its hilarious outcomes. Mukherjee remade the Bengali film 'Chhadmabeshi' and perceptively employed the actors who perfectly fit the characters.
What makes this film such as iconic one is the genius-level connect every actor shared with each other. Hrishikesh Mukherjee was an adroit director with an acute sense of observation which helped him find the actors' most innate qualities. Not only did the film bring some of greatest comedic actors, but brought the hilarious side of duo Amitabh Bachchan and Dharmendra, who were for the iconic gritty film 'Sholay' (1975).
3. Dil Chahta Hai (2001)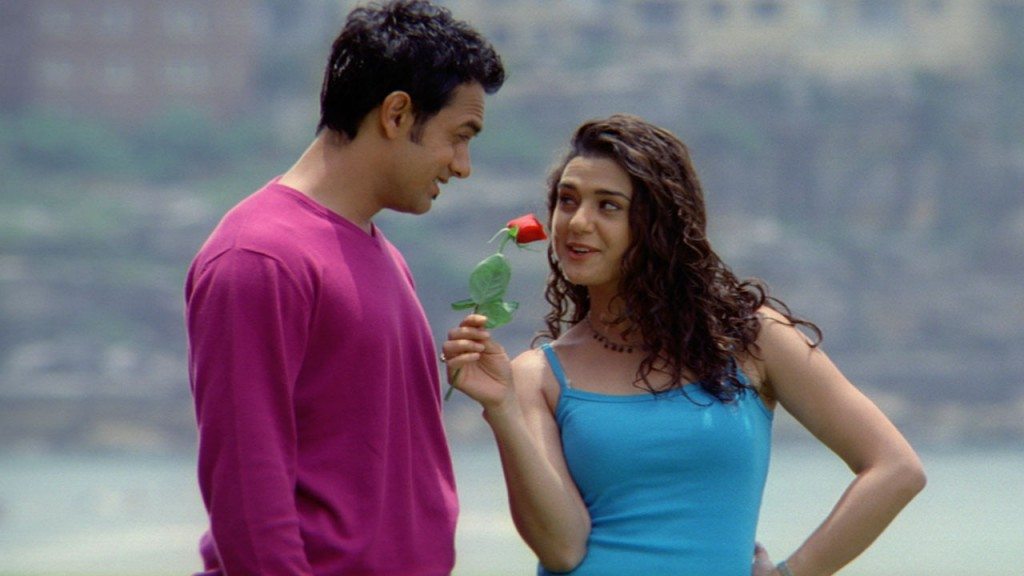 There are few films which can achieve such perfection that cannot be surpassed. 'Dil Chahta Hai' is one of them, setting a trend of friendships, love and of course – trips to Goa. With the plot set around the urban youth in a classy society, the film brags of an adept performance by Aamir Khan, Saif Ali Khan, Akshaye Khanna, Preity Zinta, Sonali Kulkarni and Dimple Kapadia. Farhan Akhtar bases the primary premise on the glacial transition from youth to adulthood, and the problems one has to face. With the screenplay written by the director himself, 'Dil Chahta Hai' amalgamates witty humour with slapstick comedy, all embroiled by bursting emotions.
Adding to the brilliance, the film's musical score by Shankar–Ehsaan–Loy inspired a generation. Songs such as 'Jaane Kyon, 'Dil Chahta Hai', 'Woh Ladki Hai Kahan' and 'Koi Kahe Kehta Rahe' has struck a chord with every generation. The film has been celebrated as one of the most endearing works, and has also been critically applauded. Among the barrel of awards, the 2001 film won 7 Filmfare Awards, 2 National Film Awards and 4 IIFA Awards.
2. Deewaar (1975)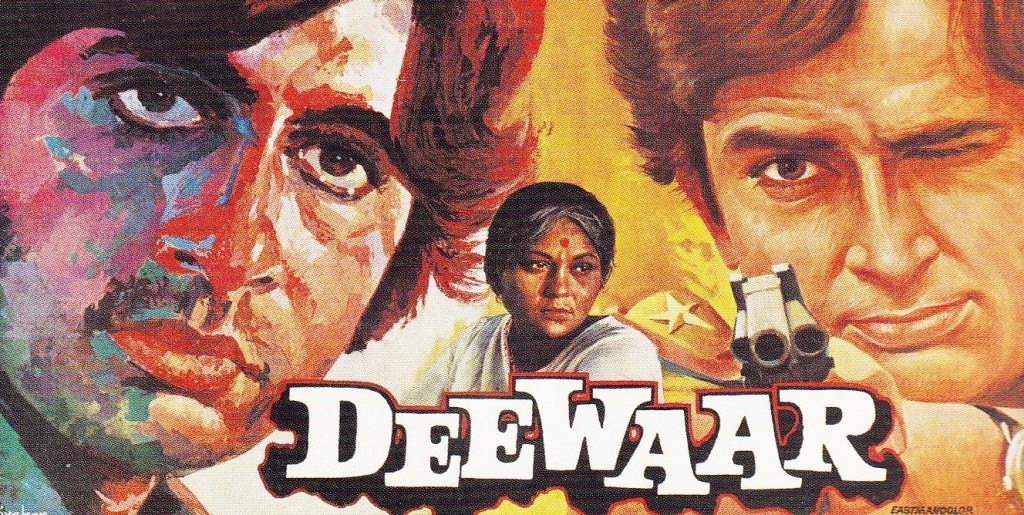 Establishing the roots with the socio political tensions of 1970s India, 'Deewar' portrays the story of the teeming corruption and crime which created barriers between two brothers, who chose two opposing paths which would collide to create a raging fire. The Yash Chopra directed crime drama starred Amitabh Bachchan, Shashi Kapoor, Nirupa Roy, Parveen Babi and Neetu Singh.
'Deewar' was the story of two young estranged brothers who upon their tumultuous journeys and heart piercing betrayals went on to different paths of life. Bachchan essayed the role of Vijay, a feared yet respected figure of the criminal underbelly , and Kapoor essayed the role of Ravi, the morally upright policeman. The film has been often cited has bringing a new wave to filmmaking. Showcasing the social fall of India, the rise of crime and the stench of extreme poverty of Bombay; much of its credit goes to the masterful collaboration of the writers, Salim-Javed and the director.
The 1975 film blurred the line between "good" and "bad". The lead pair, essaying the brothers Vijay and Ravi brilliantly came together and sketched out to opposing characters. Adding to its perfection, the musical and background score, composed by the veteran R. D. Burman and the cinematography by Kay Gee was to excellence, portraying the essence of Chopra's directorial ideas.
The film went on to break stereotypes and customary beliefs. Amitabh Bachcan's "angry young man" Vijay was the anti-hero whose actions were questionable, and yet his character was one of the leads. Parveen Babi showcased the "new Bollywood woman", as coined by The Telegraph, a pivotal lead who was "a liberated working girl, smoking, drinking and making love to her partner, defying every Hindi film heroine rule." (The Telegraph India)
The immense success of the film paved the way for Amitabh Bachchan to become the face of Bollywood and writing duo Salim-Javed who were since employed for nearly every top-notch Bollywood project. Adding to its meta-influence, 'Deewar' spawned off multiple adaptations and remakes, with 'The Brothers' (1979), 'A Better Tomorrow' (1986) and 'Aatish: Feel the Fire' (1994) being some memorable hits. The film holds the distinction of the being the commercially celebrated and critically lauded work, which spread its branches in multiple areas and became one of Indian Cinema's most important projects.
1. Sholay (1975)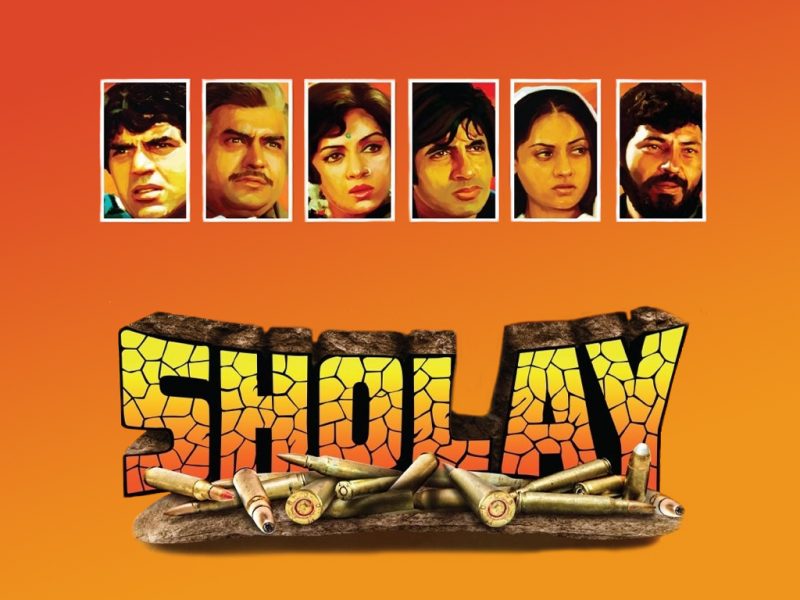 Advertised under the banner "The Greatest Star-Cast Ever Assembled!", 'Sholay' is often said to be one of the best creations of Indian Cinema. Starring a mega cast of Dharmendra, Sanjeev Kumar, Hema Malini, Amitabh Bachchan, Jaya Bhaduri and Amjad Khan; the film is a masterpiece.
Shot in the rocky terrain of Ramanagara, the 1975 flick chronicles the endeavours of two criminals who are employed by a retired police officer to seize a merciless satanic dacoit. Directed by Ramesh Sippy, the film strikes a masterful stroke with nearly every element. The characters mould the film and hold its plot together. With the screenplay written by iconic duo Salim-Javed, the characters are impeccable, and they hold every theme with a tight grasp. The duo of Jai-Veeru played by Dharmendra and Amitabh Bachchan set an example of a strong bond shared by friends. The supporting cast was just brilliant. With Sanjeev Kumar as the "no-handed" Thakur, Hema Malini as the insanely bubbly Basanti, Jaya Bhaduri as the white clad Radha and of course Amjad Khan as the manically comical Gabbar Singh; no film has had such eccentric and enigmatic characters.
The film no only had an ensemble cast, but the team too was brimming with stars. While the aforementioned iconic duo Salim-Javed took on the reins to write the perfect screenplay, R. D. Burman composed the most iconic songs ever in Bollywood. Upon its release, 'Sholay' received quite appalling reactions, and much of its credit goes to the subject material. The film broke conecepts of the leading hero, with Amitabh Bacchan's Jai dying brutally at the end and the film employing grotesque violence; 'Sholay' is one masterpiece with cannot be surpassed ever.
Read More: Most Inspirational Bollywood Movies