Based on a Japanese light novel series written by Akumi Agitogi and illustrated by Tsukiho Tsukioka, 'My Happy Marriage' or 'Watashi no Shiawase na Kekkon' revolves around Miyo Saimori and Kiyoka Kudo and their journey to become strangers to spouses. In 'My Happy Marriage' episode 2, titled 'About My Husband-to-Be,' the audience is introduced to the magic system of this world. We get further glimpses of the horror that Miyo endured as a child. As they spend some time in each other's company, Kiyoka starts to realize that Miyo carefully tries to hide her trauma. Here is everything you need to know about the ending of 'My Happy Marriage' episode 2. SPOILERS AHEAD.
My Happy Marriage Episode 2 Recap
The episode begins where the pilot ends, with Miyo's arrival at the Kudo house. Kiyoka is a wealthy and powerful man and the head of a reputed family. There is no doubt that he has received his share of marriage proposals before Miyo. The first few he might have accepted seriously until he realized what these women and their families wanted. Kiyoka likely became guarded with his emotions after that, and this was likely misconstrued as arrogance and cruelty by women who tried to marry him. Despite the lure of his wealth and influence, these women started to flee after they came to live at his home.
As a result, Kiyoka seems to have built a protective cocoon around himself. But that is likely to change with Miyo's arrival in his life. On their first meeting, Miyo incredibly demure behavior surprises Kiyoka. The following morning, Miyo gets up early to prepare breakfast for her future husband. This is a gesture that isn't taken well by Kiyoka, who accuses Miyo of putting poison in his food. Miyo vehemently denies it, but Kiyoka leaves his food and heads to work.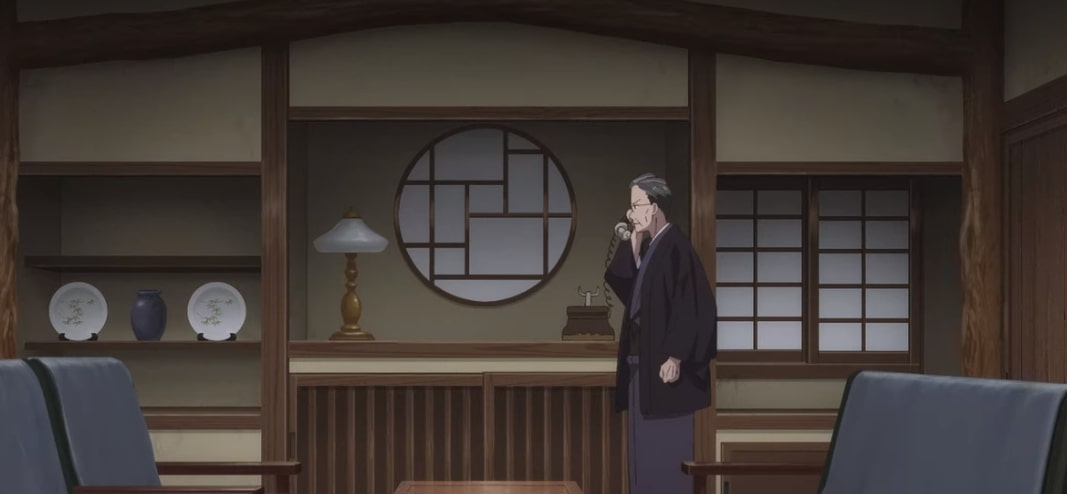 The story is set in an alternate version of Meiji Era Japan. One key ingredient that differentiates this world from ours is the various supernatural abilities that people possess. When Miyo and Kaya were younger, their father put them through a test to determine what kind of supernatural abilities they had. While it was revealed that Miyo didn't have any, Kaya had Spirit Sight, which gave her the ability to see demon-like entities called the Grotesqueries.
This singular event changed her father's behavior to Miyo. It doesn't seem that he was ever actively cruel to her, but he knew how Kaya and her mother treated Miyo and let it happen. Oftentimes, people who don't stand up to the terrible things around them are as guilty as the ones who commit them. After Kiyoka returns home, he and Miyo talk, and he requests her to make breakfast for him the following day.
Meanwhile, Miyo continues to have nightmares about her past and wonders where the maid that had been kind to her when she was younger currently is. Elsewhere, Koji is miserable as he moves into the Saimori household and still hopes to be there for Miyo if Kiyoka throws her out.
After she wakes up, Miyo makes breakfast with Yurie's help. As they eat together, Kiyoka begins to realize certain things about her — from her thin, delicate features to the old clothes that are coming apart to her shocked, traumatized behavior. He deduces that Miyo didn't have an ideal childhood. Koyoka decides to investigate the matter and asks Yurie to keep an eye on Miyo at home.
My Happy Marriage Episode 2 Ending: Why Does the Tatsuishi Family Want Miyo to Marry into Their Family?
The second episode ends on a curious note. Miyo's father gets a phone call from the head of the Tatsuishi family, demanding to know why he has gone back on his words and not let Miyo marry someone from his family. He mentions that Miyo has the blood of the Usaba family. According to the light novel series, this is a reference to her mother's family.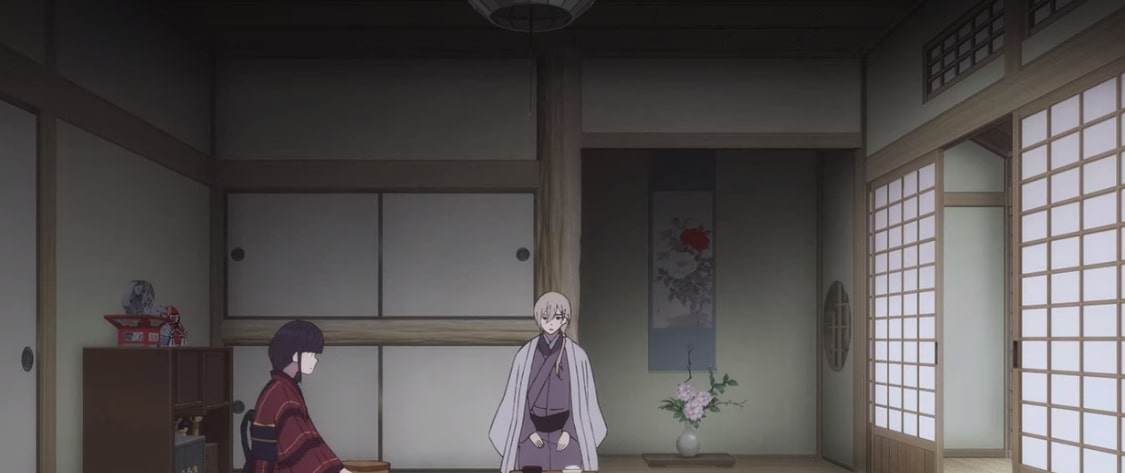 The Usaba family members are important supporting characters yet to be introduced in the anime. Miyo might not have access to supernatural abilities, but members of her maternal family likely do, making her an excellent prospective bride for other important families. In the coming episodes, we will likely find out whether Miyo's father had any ulterior reason for organizing the marriage between her and Kiyoka.
What Are the Grotesqueries?
As mentioned above, Kaya has the ability to see the Grotesqueries. Her powers manifested when she was young, letting her see these invisible demon-like creatures. In the present day, the number of the Grotesqueries has greatly dwindled, but they have lived in the country since ancient times. They are known to harm humans, who can only fight them with their supernatural abilities. Kiyoka leads an anti-Grotesqueries squad. Although many of his subordinates are unsure about their purpose as the Grotesqueries have become rare, Kiyoka assures them that it's always best to be prepared for any disaster.
Read More: My Happy Marriage Episode 1 Recap and Ending, Explained